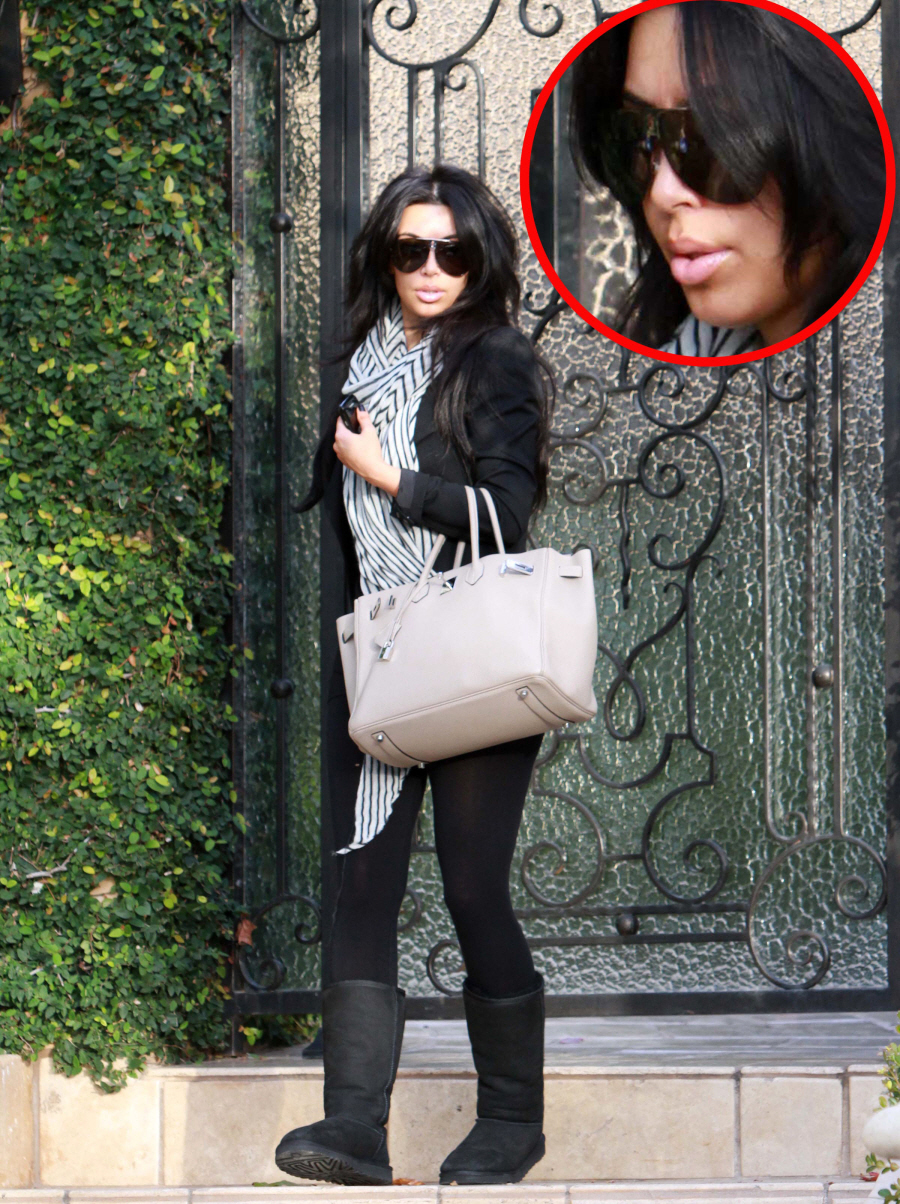 Kim Kardashian is the cover girl for the April issue of Self Magazine. I wasn't paying any attention to it, because I didn't even both to read the interview excerpts, mostly because Kim is a really boring interview. Not this time, though. In this interview, Kim decides she's going to taunt us with her plastic, freaky kat-face and lie to us. Yes,m Kim wants us to know that she isn't "bothered" by the "rumors" that her face is jacked to hell. And she even gives another excuse for these photos of her crazy lip injections – previously, Kim claimed her lips were jacked because of the flu. Now she says that she's always had those lips, and that we're all so, so dumb.
Kim Kardashian is no stranger to tabloid reports speculating she's had plastic surgery. But the reality starlet doesn't let the falsifications get the best of her.

"Rumors don't bother me anymore," Kardashian, 30, told Self magazine while shooting their April cover. "I've read that I've had my lips done. I've always had big lips. Look at my baby pictures. It's ridiculous … You can't worry about all the gossip."

But it's not just Kardashian's lips that reports claim she's had altered.

"They'll show one picture of me today and one tomorrow, and say I've had my nose done in between," she says. "When? Didn't you just see me yesterday? And how many times have I 'had my butt done?' People's logic is so weird. I don't know why they bother!"

Luckily, Kardashian's little sisters Kendall and Kylie aren't exposed to the same kind of "rumors and lies" that she and her other sisters, Kourtney and Khloé, had to deal with when they first became famous.

"They definitely stay away from all the tabloid magazines," Kardashian explains. "They're not really allowed to get those."

But if Kardashian lived in a world where celebrity magazine covers were irrelevant, she'd want it to be of the CSI nature.

"I would either be a crime scene investigator or a makeup artist," she says. "Or both. Maybe I should do makeup for the people on the crime scene [who] are dead."

But in the simpler scheme of things, Kardashian says she'd even be happy working as a cleaning lady.

"I'm the biggest neat freak at home," she admits. "I don't have people over for the reason [that] I don't like anyone in my space. I think I was a housekeeper in my last life. Sitting at home in sweats and cleaning out my closet would be a perfect night for me."

Adds Kardashian, "At home, everything has to be perfectly in line and perfectly color-coordinated. I'm just a neat freak, OCD, crazy girl."
[From People]
Kim, we think you've altered your face because we have eyes. And of course the "rumors" don't bother you – you don't DO anything. It's not like you can just put your head down and work as an actress. All you have are tabloids and rumors and attention keeping you famous. She really thinks we're dumb, doesn't she?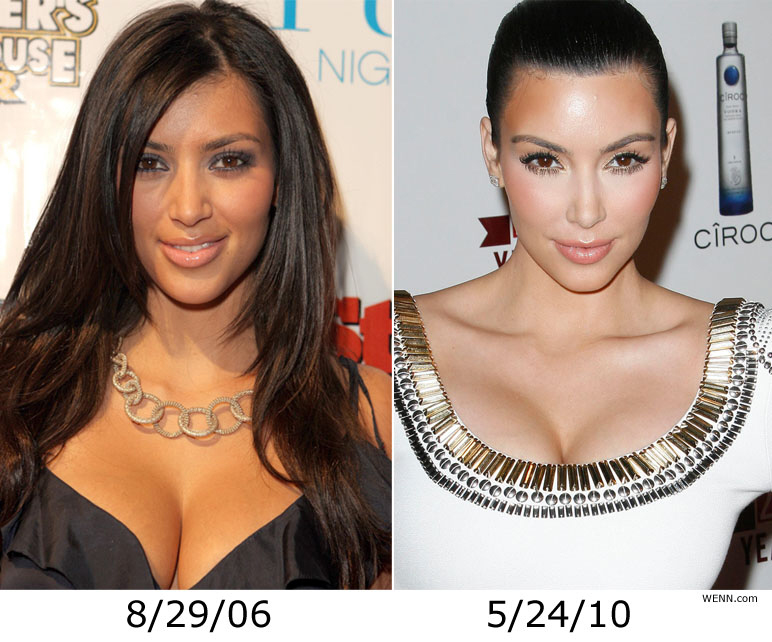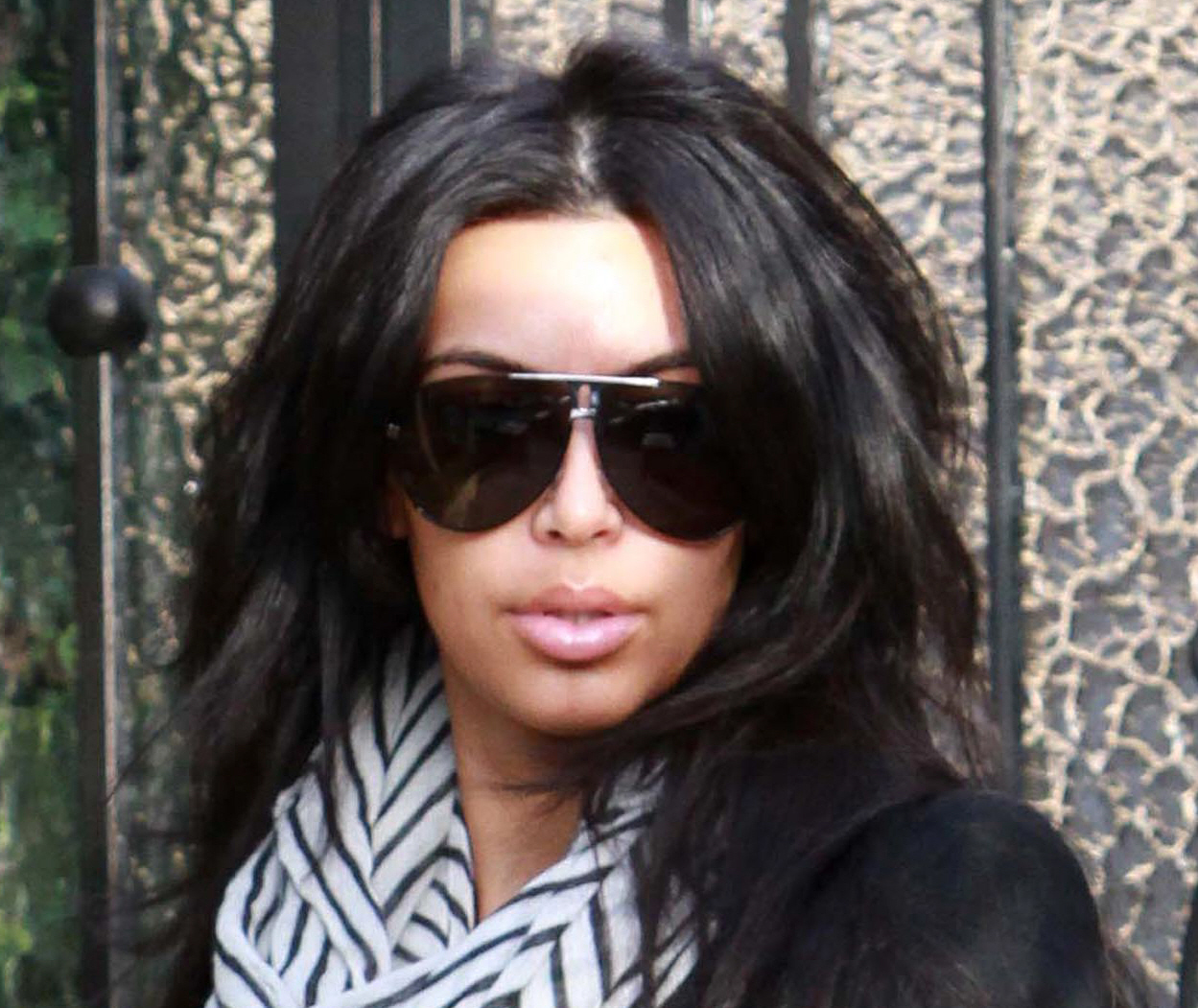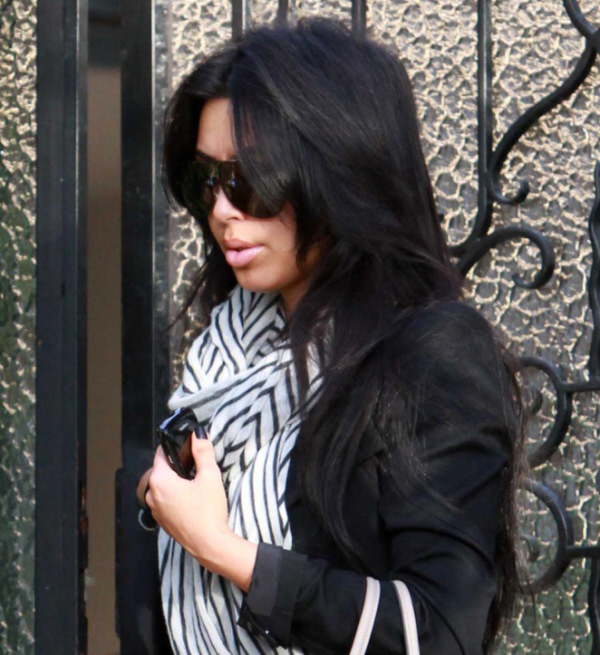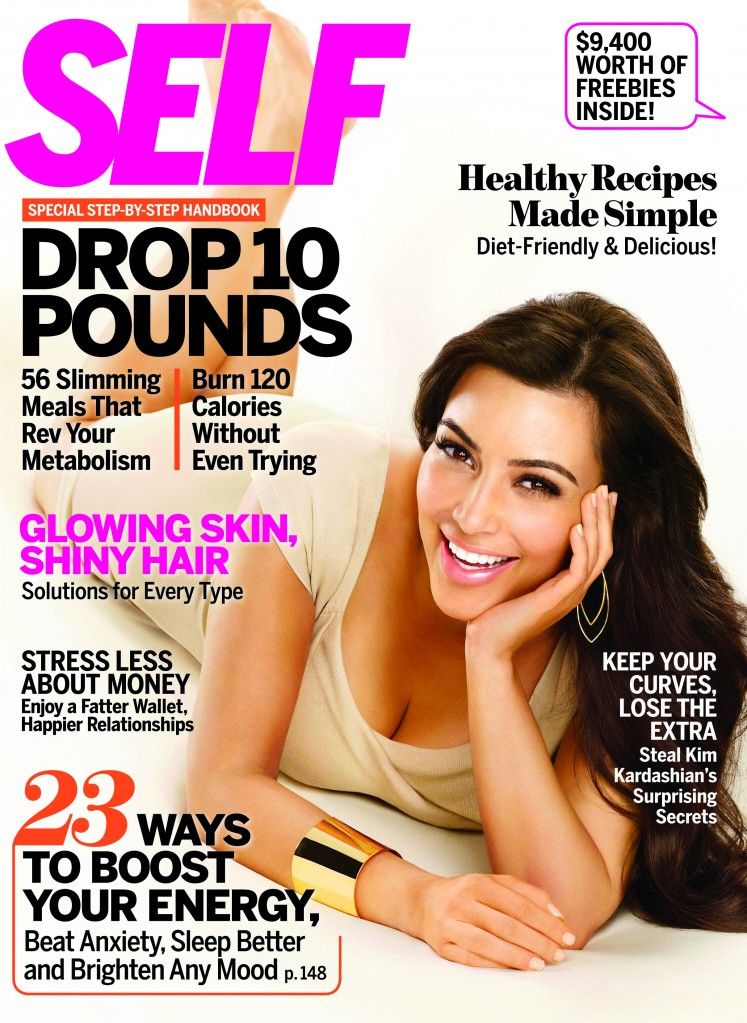 Photos courtesy of Fame, WENN & Kim's Celebuzz site.