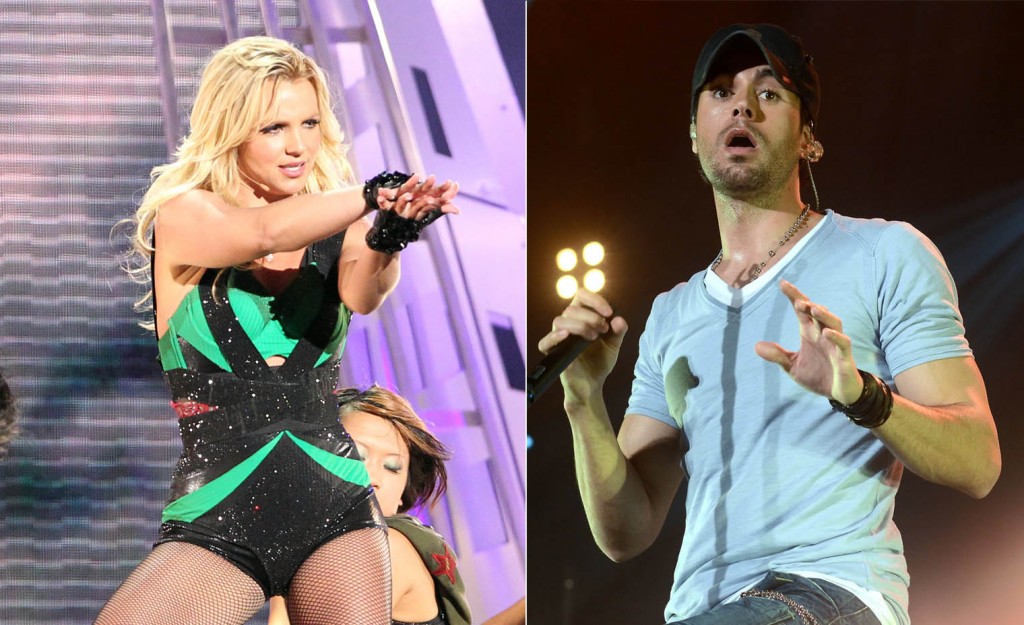 Whenever I hear the name Enrique Iglesias I get that "Tonight I'm f'ing you" song stuck in my head on a loop and picture greasy guys like The Situation and Pauley D picking up women with big hair at a club. (Inglesias does say "here's the Situation," so the guy inevitably comes to mind.) So I don't really think of Enrique Iglesias as an "artist" or someone who wouldn't benefit from hitching his name to a bigger star. He seems to think he can do fine on his own, though, and made a statement last night that the joint tour that Britney Spears just announced with him wasn't happening.
Update: Enrique just released this statement, confirming he WON'T be touring with Britney.

"Unfortunately, Enrique Iglesias and Britney Spears will not be touring together," his rep said. "Despite initial reports based on formal discussions of the possible run, Enrique will continue on his solo tour in support of his new album EUPHORIA. Enrique has great respect for Britney and is a longtime fan of her work. He is very sorry for the confusion this might have caused to anyone."

---

The Britney Spears and Enrique Iglesias tour is over even before it began, after the hunky star pulled out just hours after they announced the joint venture, RadarOnline.com has learned.

The tour was made public on Tuesday, moments before Spears shook her stuff for a much talked about performance on Good Morning America.

But it appears that the Spanish hunk no longer wants to pair up with the pop princess and has since cancelled.

Live Nation is promoting the show and sent out a media advisory stating: "Enrique Iglesias is no longer on this tour."

No further explanation was given, but Billboard is reporting that he ducked out because he doesn't want to be an opening act for anyone.

"Plans called for Iglesias, who is currently on tour in Europe, to be much more than a standard opening act; he was slated to carry full production on the Spears tour," Billboard reported. "While two such high-profile artists with top-shelf production values was sure to be attractive to fans, such an endeavor is also very expensive to produce."
[From Radar Online]
So what happened? Did Enrique see the hilariously bad "performance" that Britney gave on Good Morning America? She was kind of teetering around the stage, moving her arms and lip syncing but that's what she did on her entire Circus tour from what I remember so it isn't new. He probably realized he was better off not being associated with Britney or relying on her in any way. I bet his people cooked up that joint tour idea and he was on board with it until he saw her perform and realized what he was getting into. It's possible that it was some business decision as they're claiming, but that seems like a convenient excuse to me.
TMZ is reporting that Enrique didn't want to be opening act for anyone, but I bet he didn't want to be second biller to Britney.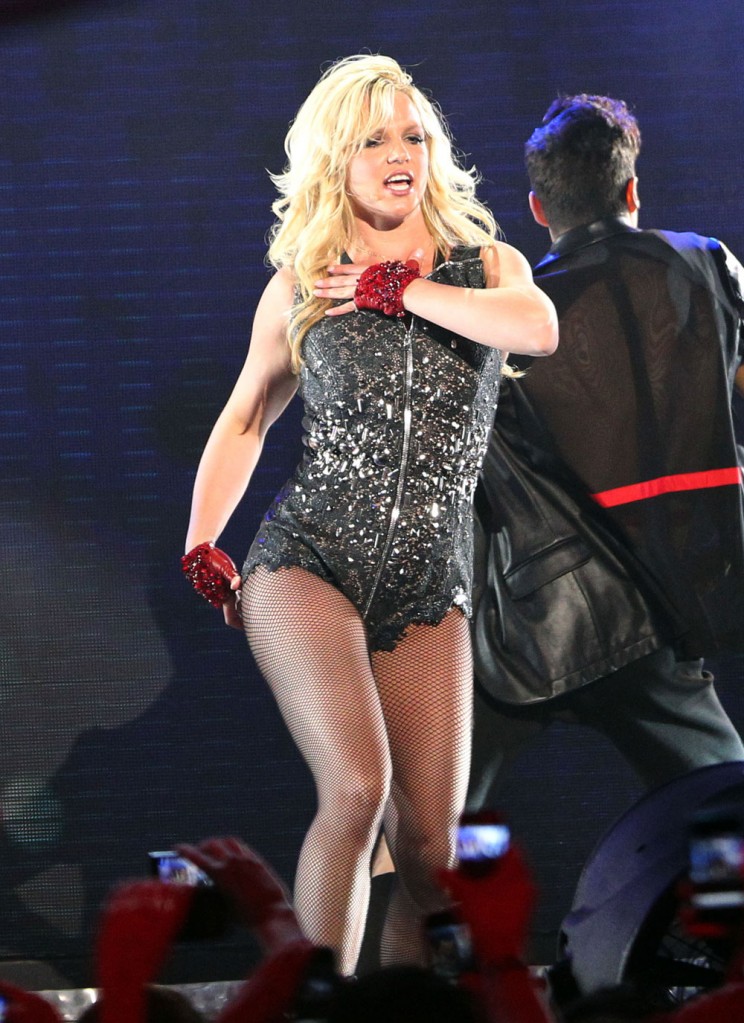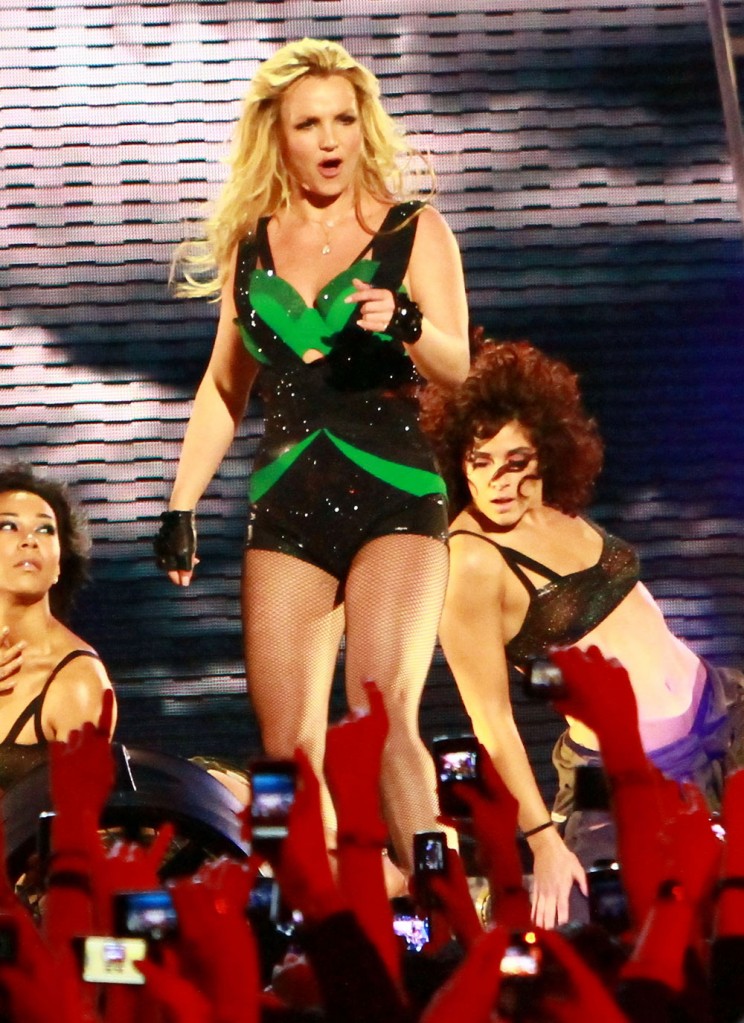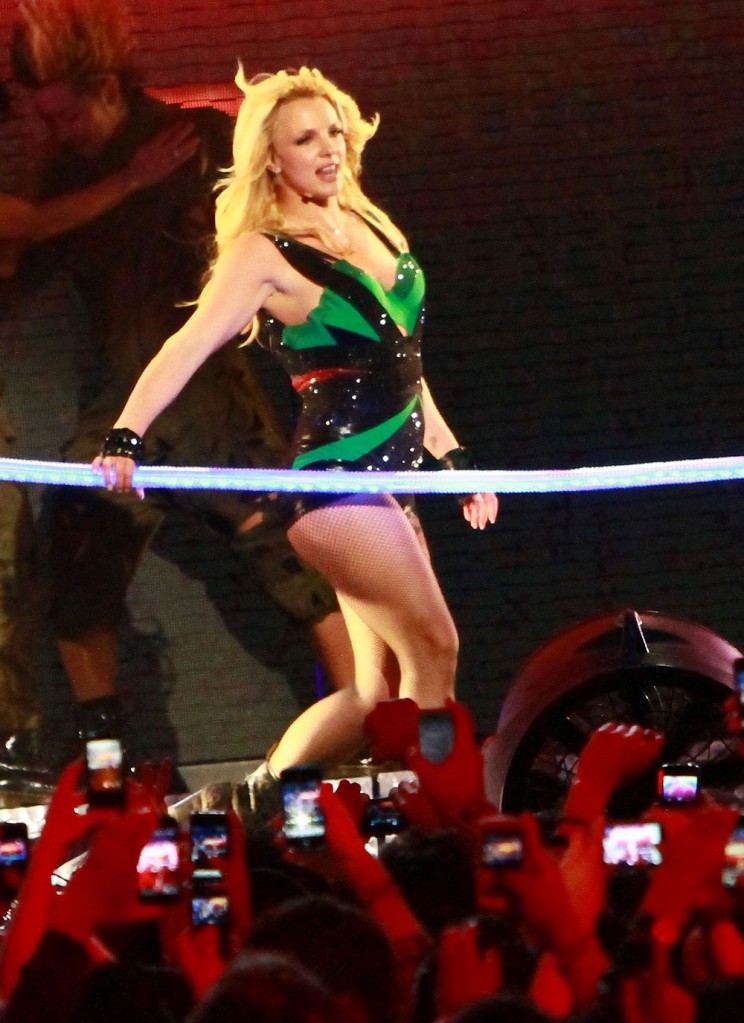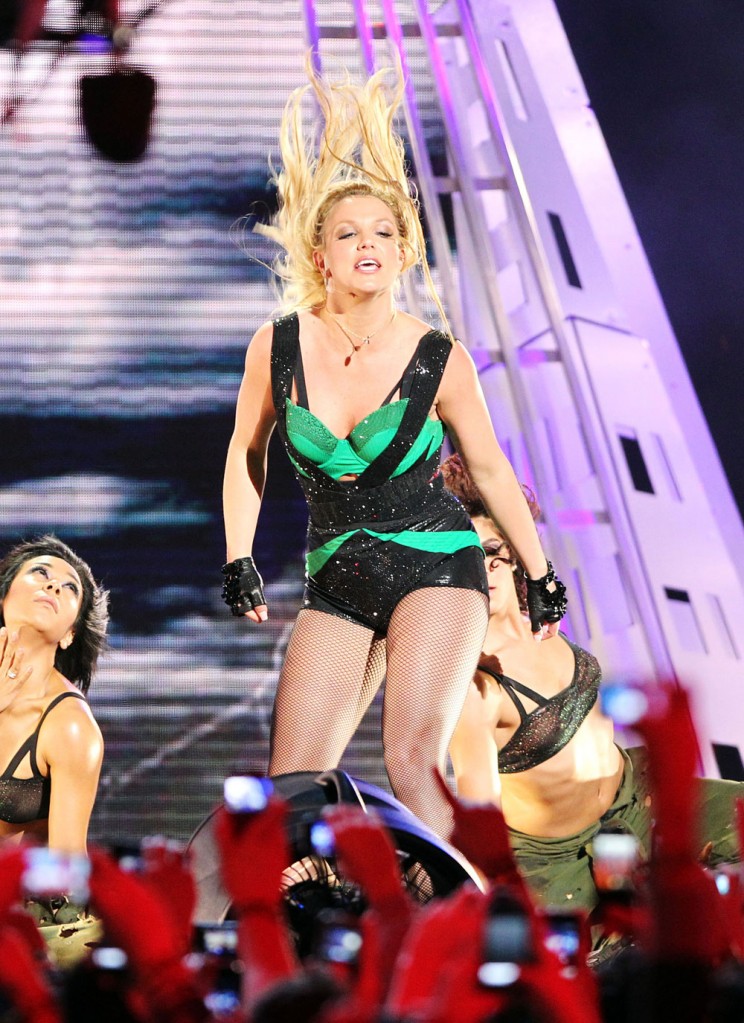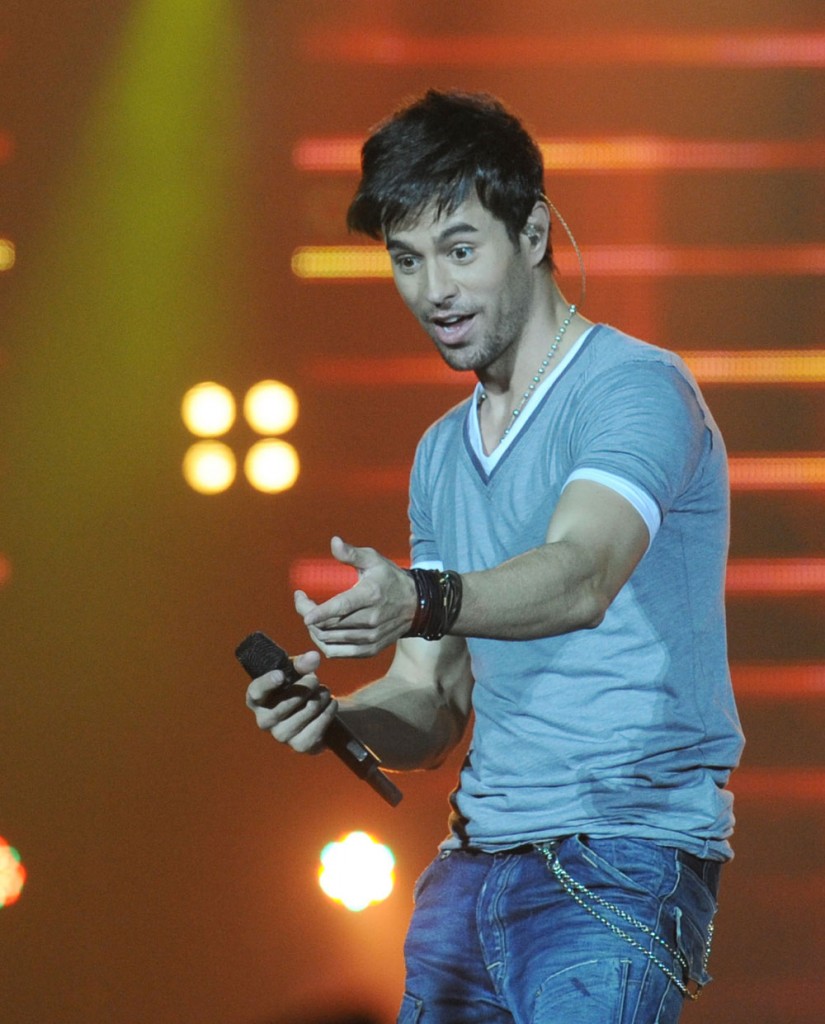 Photos are of Britney performing last night on Jimmy Kimmel credit: Fame and of Enrique performing on 3/25 in London and 3/28 in Holland. Credit: WENN.com