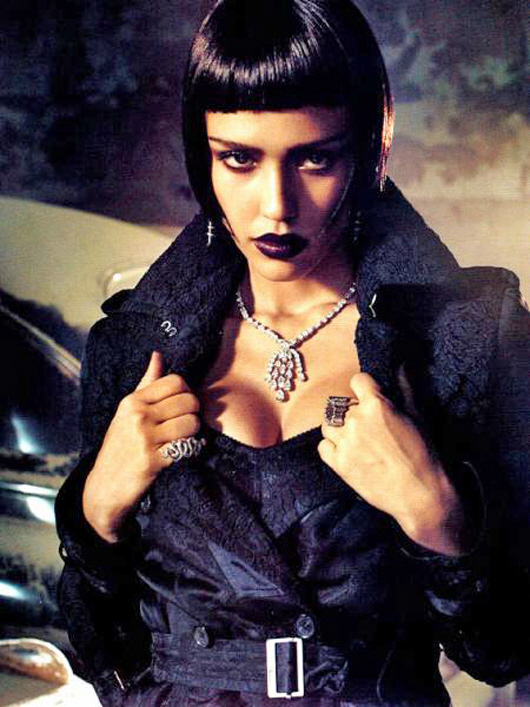 These are some selected shots from Jessica Alba's appearance in the April issue of Vogue Italia – for the full photo shoot, go here to Yeeeah. I don't really know why Alba is in Vogue Italia… perhaps to promote one of her films? Something that is only coming out in Italy right now, but that came out in America months ago? Could be. Or it could be that Alba is just trying to reinforce this idea that she's some kind of high-fashion vamp. The styling is supposed to achieve that, I think. "Vamp" perhaps. Or even "dominatrix". And I believe this is one of the most unflattering wigs I've ever seen, and the very definition for me of "bangs trauma". Alba doesn't have a lot going for her, career-wise, but she is very pretty, and you put her in this wig and suddenly she looks 20 years older and infinitely "harder".
In the Vogue interview, Alba talks about her own style, farting this out:
"My own style is probably a mixture of high and low. I'm definitely into sort of layering and I like mystery so I don't put it all out there. I play dress up for a living — for photo shoots and for working and movies or whatnot — I sort of wear more revealing things that show my body. But in life I like things that have a little bit more mystery. I like things that are elegant and chic, but then a little rock-and-roll."
[From Vogue via HuffPo]
Sure. I have no issue with that. What I do think is a bit funny though is that her second pregnancy isn't getting half as much attention as she hoped it would. Alba has taken over from Jennifer Garner as the most-pap'd mother out there – I see photos of Alba, Cash Warren and Honor like every other day, and there are barely any blogs or magazines running the photos because… well, Alba is so boring. Even when she's dressed up like a bangs-trauma'd dominatrix, it's still zzzz…..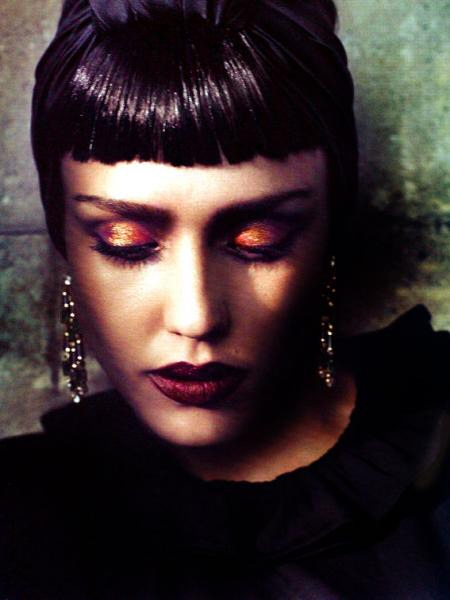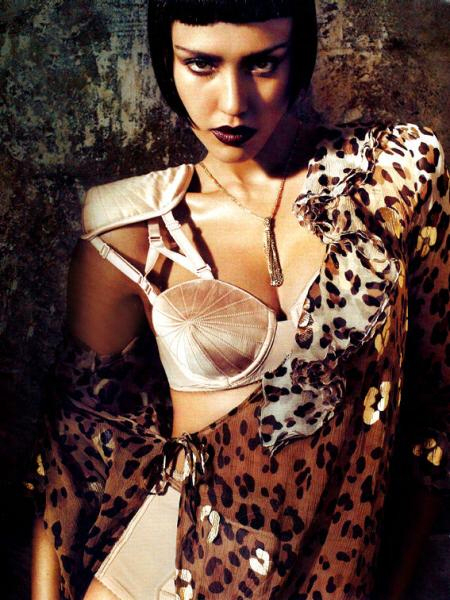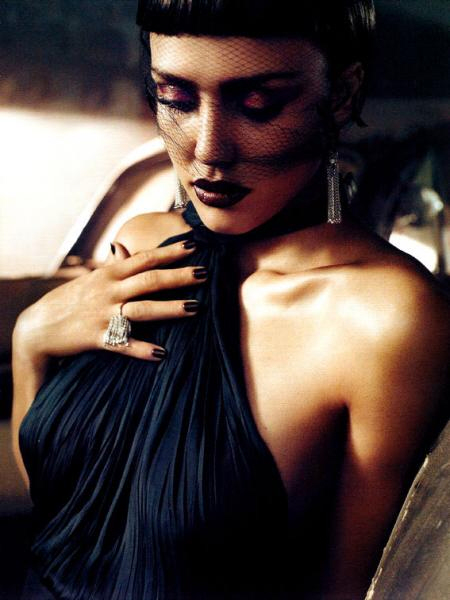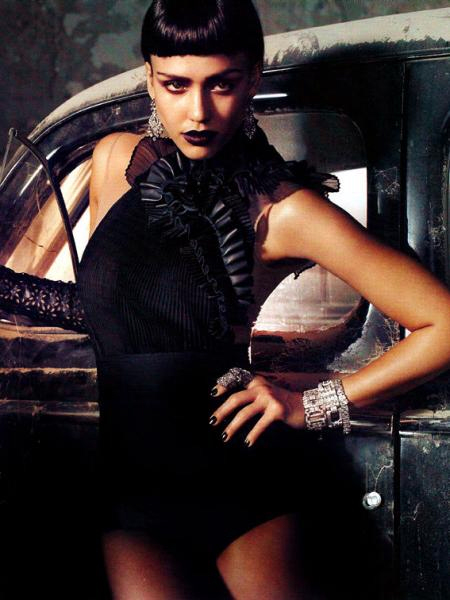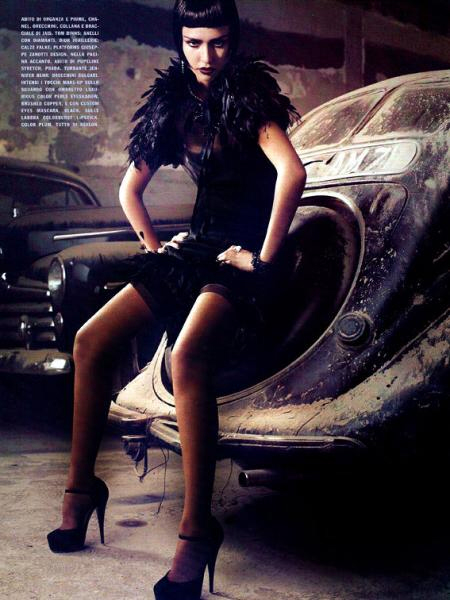 Photos courtesy of Vogue Italia via Yeeeah.