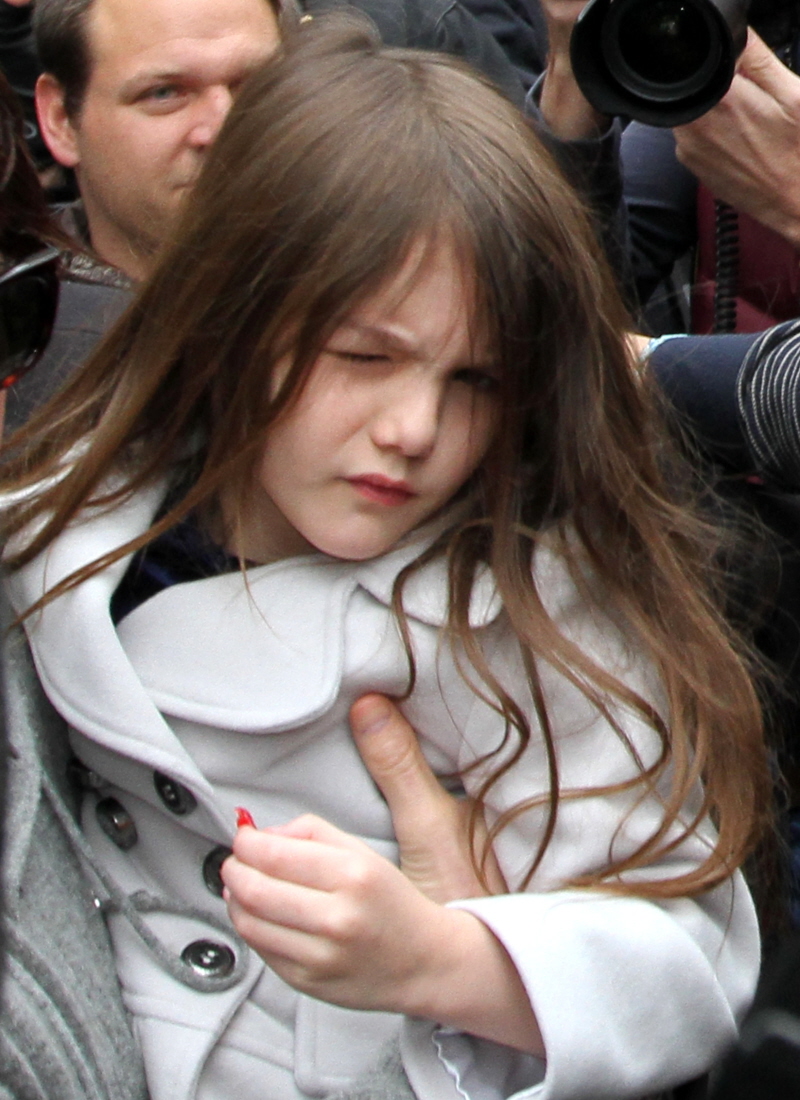 I've long said that I'll pretty much believe any rumor, any conspiracy theory, any random piece of gossip about Tom Cruise. I'm like that with some people – I'll believe anything about Tom's ex, Nicole Kidman, I'll believe anything about Gwyneth Paltrow, and I'll totally believe anything about John Travolta. So, given that, I'm buying this story from OK! Magazine. According to their source, an alleged "family insider," Tom Cruise added $5 million to his daughter Suri's already multi-million trust fund, all to celebrate her fifth birthday. I guess Suri is regretting that late-night temper tantrum, huh?
Katie Holmes and Tom Cruise have been making the effort to cut back on spoiling Suri, but for her fifth birthday, Tom's gift was over the top!

"Tom decided to add $5 million – in honor of her milestone birthday – to Suri's trust fund," a family insider tells OK! Magazine. "She already has several millions in the fund." The sentiment is practical: her parents are putting much aside for her future and Suri "won't be able to touch the money until she's 18," the insider reveals. But the amount is extravagant – even by Hollywood standards.
[From OK! Magazine, print edition]
Now, of course, Gossip Cop got a denial from Tom's rep. But that doesn't mean much to me because I'll believe anything about Tom, and this story seems reasonable, plausible and in character from what I know of Tom. I tend to believe that Tom probably has set up trust funds for all of his kids, including Suri, and that the amounts are probably staggering (to me). But here's what I'm wondering: do you think the kids get access to the money when they turn 18? I doubt it's that simple, especially considering Bella, Connor and Suri were and are being raised in Church of Scientology. I bet the trusts have, like, "Xenu Provisional Clause #4: The Wearing of Lifts" and "The Miscavage Addendum: Toupees and Other Sundries."
By the way, the photos of sleepy Suri and blue-sweater Tom are new. They were taken the day after Suri's late night on Broadway. Her sleep schedule is all kinds of screwed up.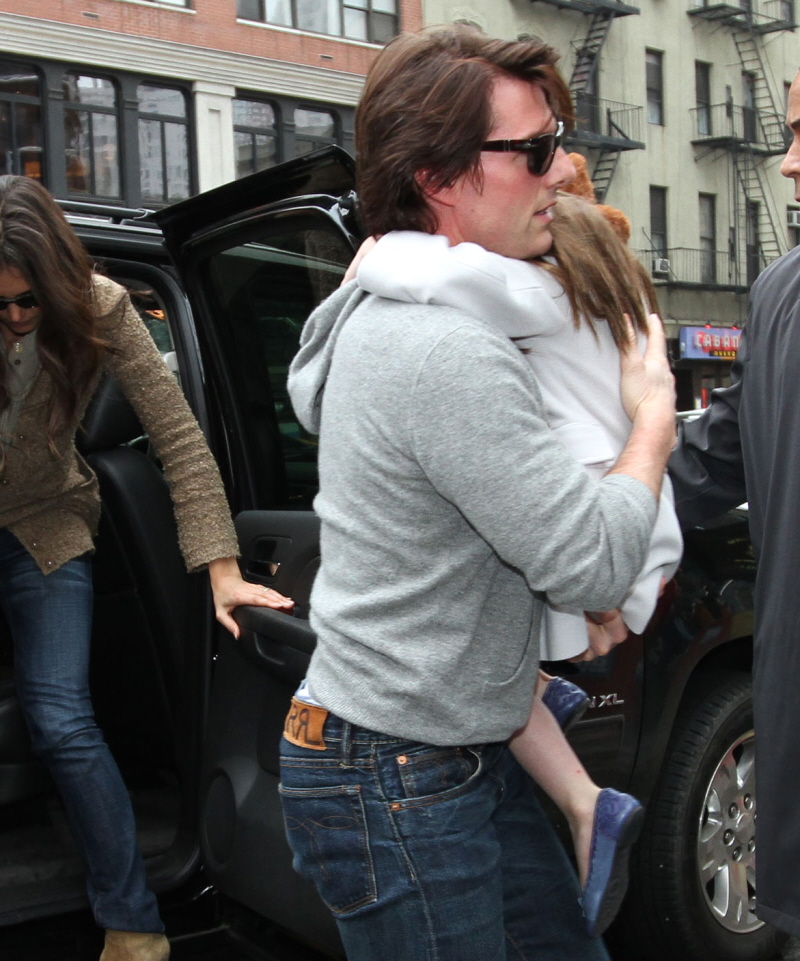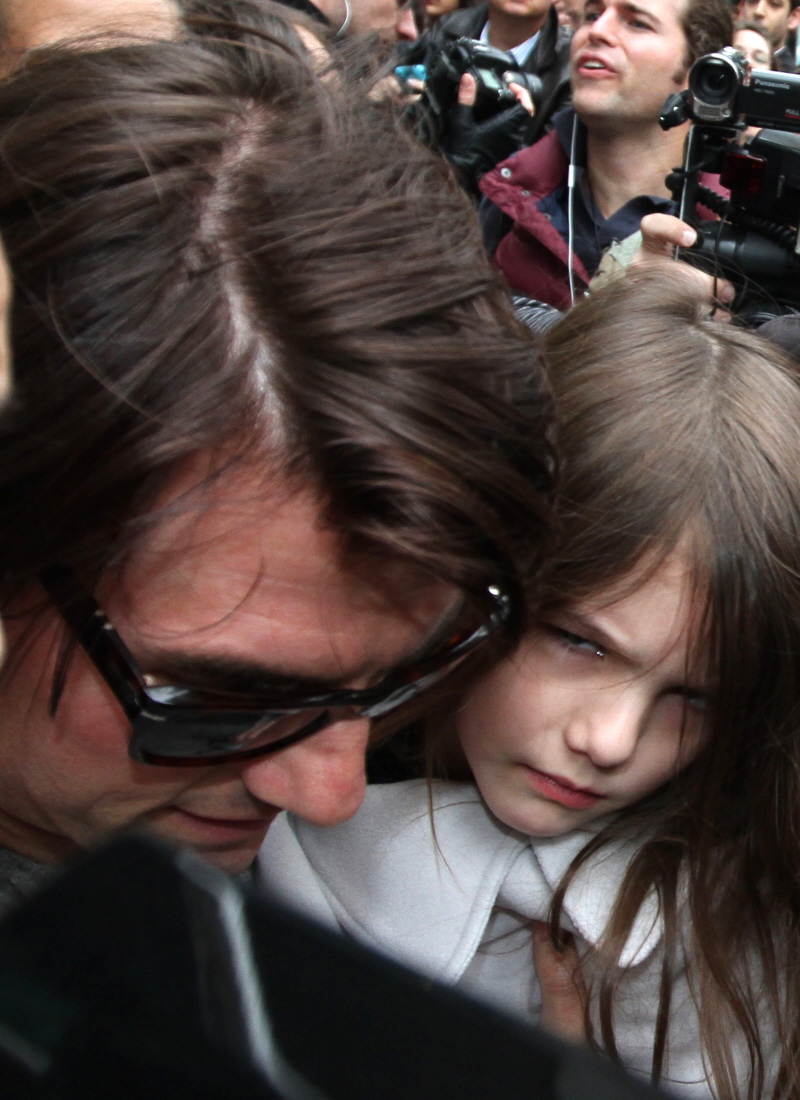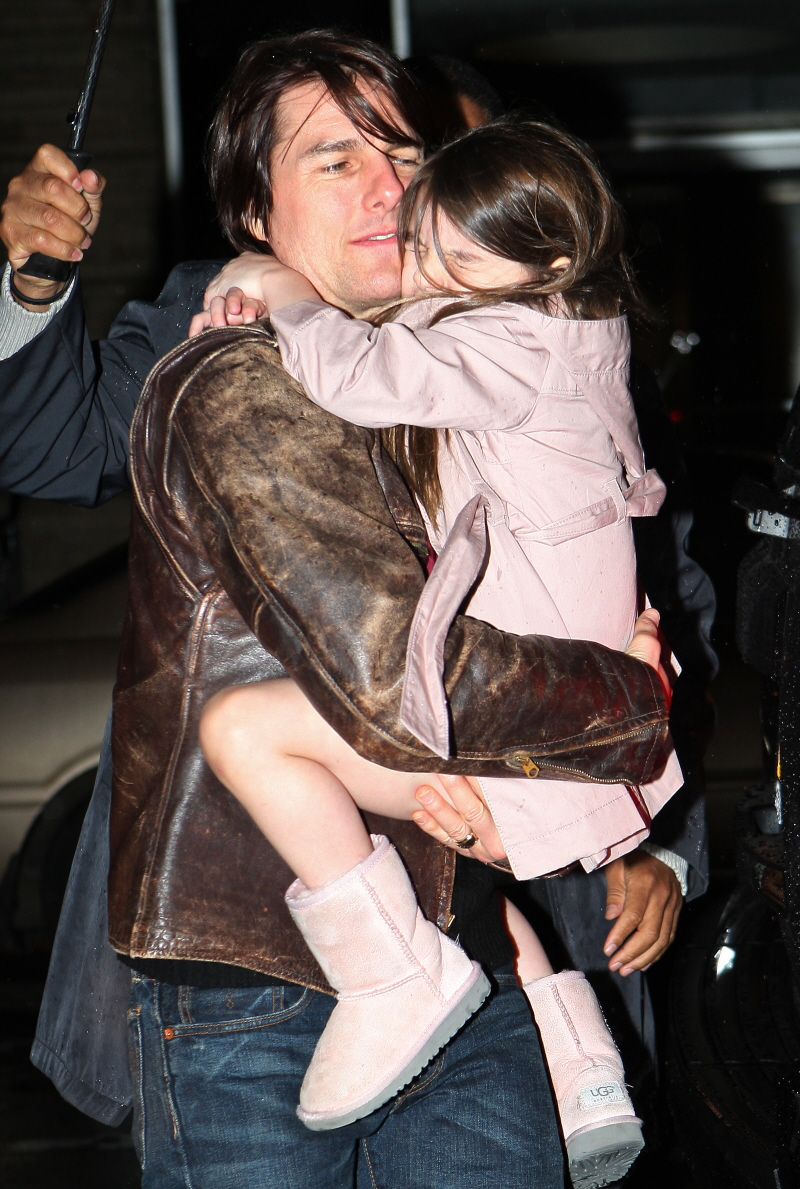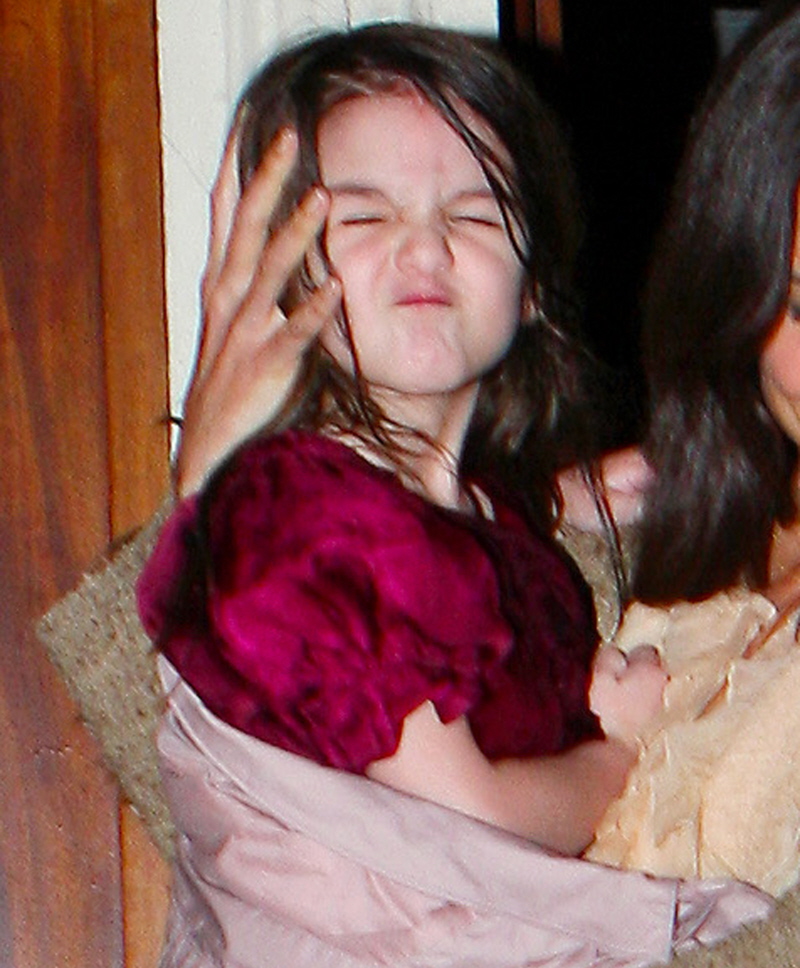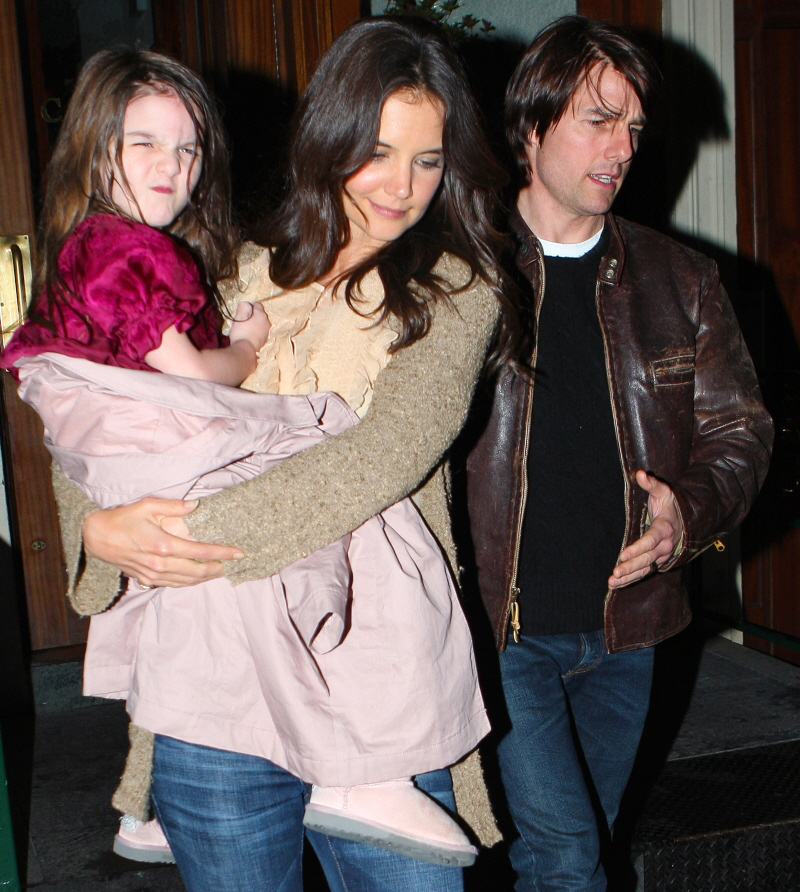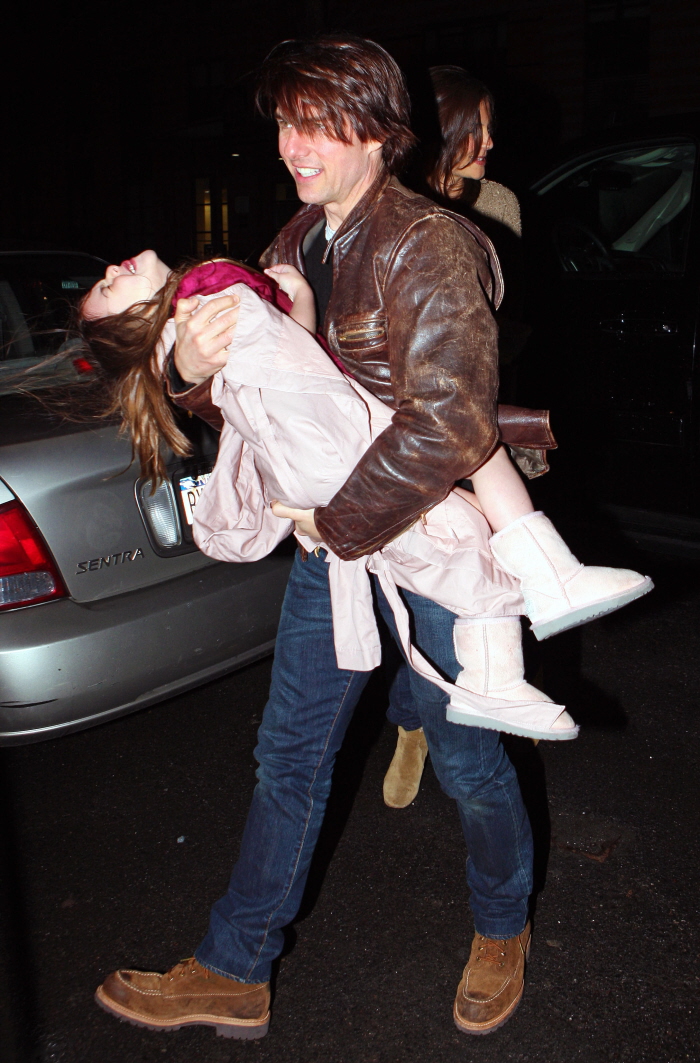 Photos courtesy of Fame.