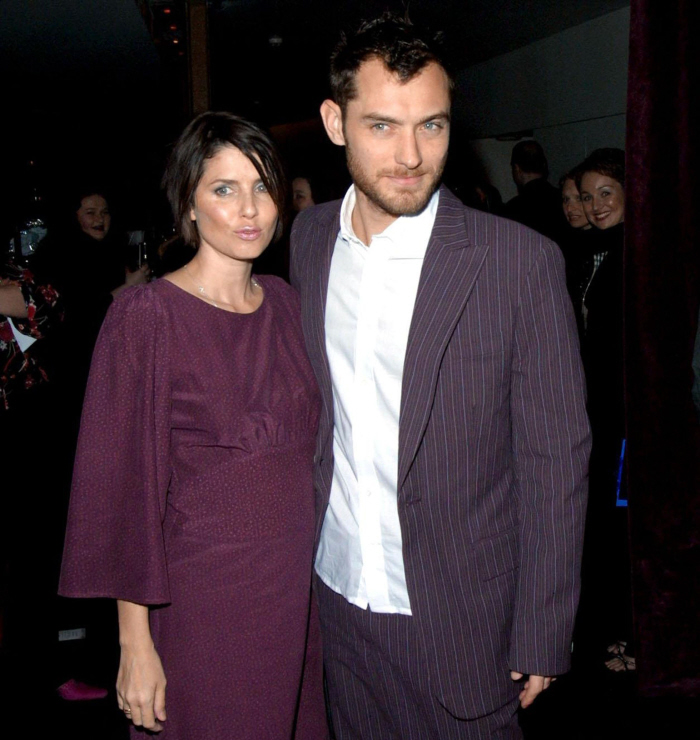 Jude Law and his ex-wife Sadie Frost have a torrid history. First there was their actual relationship and marriage, which carried on for more than a decade and resulted in three kids, a divorce, huge alimony and child support payments for Jude, and likely multiple affairs (on both their parts). Still, Jude and Sadie managed to maintain some kind of friendship, even when he first got with Sienna Miller, circa 2003-04. The nanny that Jude boned – in 2005 – was actually a nanny that Sadie had hired, and while Sienna was dealing with Jude's infidelity, Sadie stuck by him. It's my belief that whenever Jude gets out of a big relationship, he always runs back to Sadie, and I think that they might be each other's stand-by sexual partner (I'm trying not to be crude).
Anyway, this past reconciliation with Sienna nearly killed Sadie and Jude's relationship. Through the course of Jude and Sienna's second/third go-around, Sadie made it clear that Sienna was not welcome around her children, and I think Sadie might have been pushing Jude to dump Sienna for good. However, Jude and Sadie were also fighting about her tell-all memoir about their relationship, as Jude was trying to block its publication for a while (in the end, though, it was published and the controversy was minor).
Anyway, there's a new report that Sadie and Jude are once again reconciling. After Jude split with Sienna this last time, he's been crying on Sadie's shoulder, it seems:
As Jude Law's former fiancée Sienna Miller heats up with fellow Brit Tom Sturridge in the wake of their recent split, Jude is rekindling his romance with ex-wife Sadie Frost. The pair, who have three children together, parted ways in 2003 amid rumors of his relationship with Sienna – but they never really let go of each other.

"Jude and Sadie stayed close as parents and even continued to vacation as a family. After he broke up with Sienna, he turned to her," says an insider. "he's tired of playing the field and wants the stability of marriage. And they've both begun to realize how much they still care for each other."
[From Star Magazine, print edition]
Look, as I said, I think they have a complicated history, they have three kids together, and I think they still sleep with each other on occasion. I doubt they're really reconciling for good. I think Jude just goes to Sadie for a reality check, and because he still loves her in some sense. He'll be back to boning groupies in no time.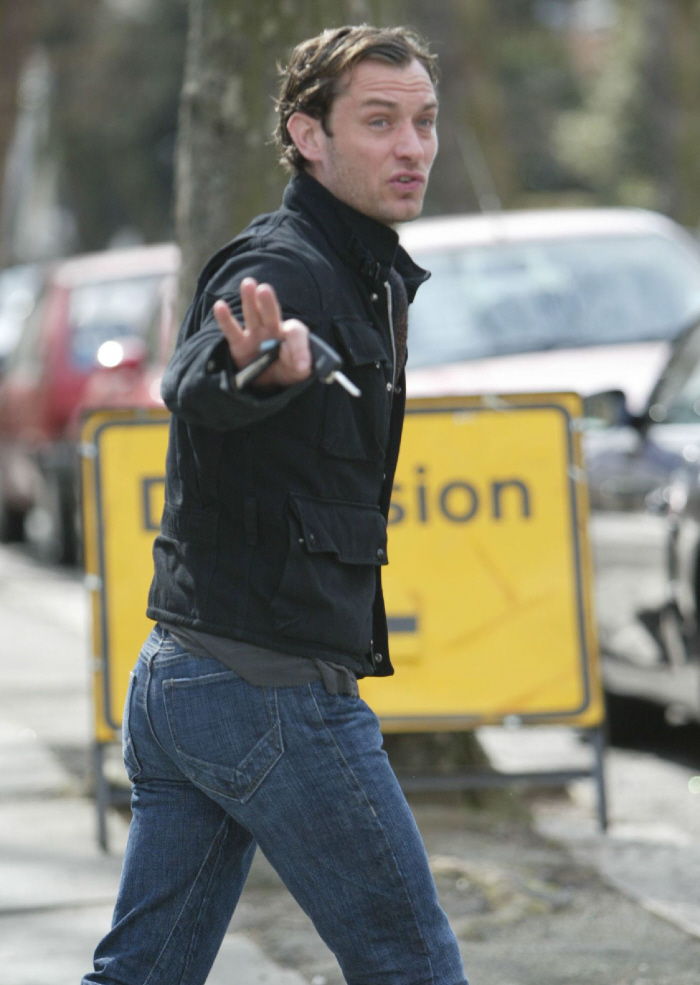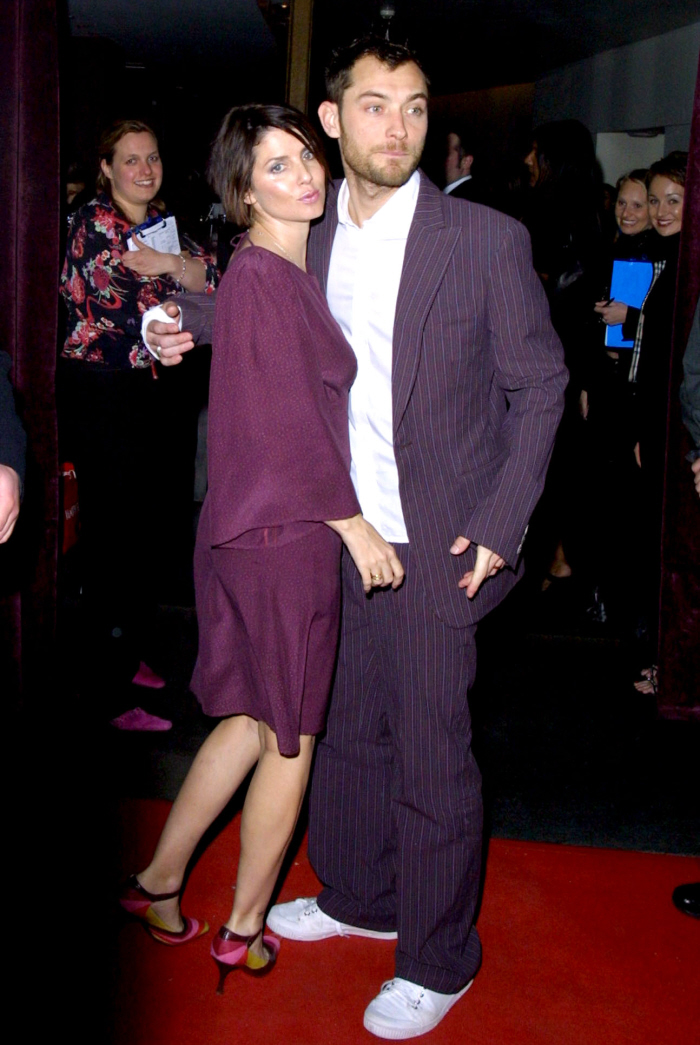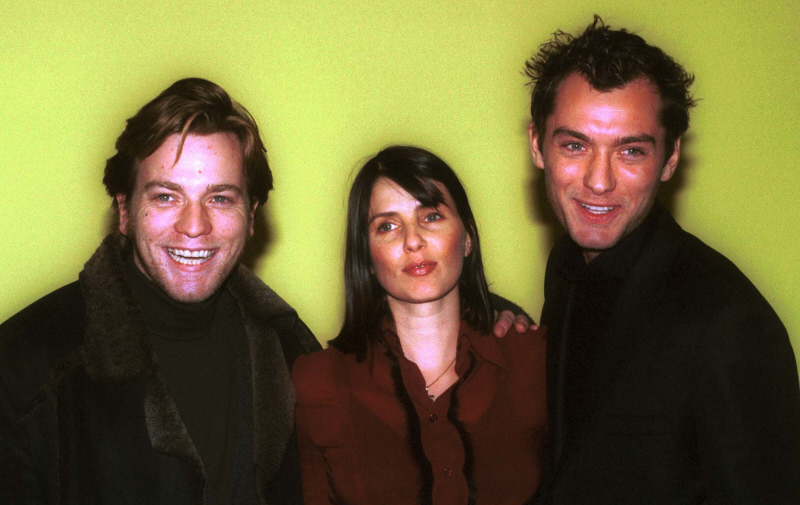 Photos courtesy of WENN.