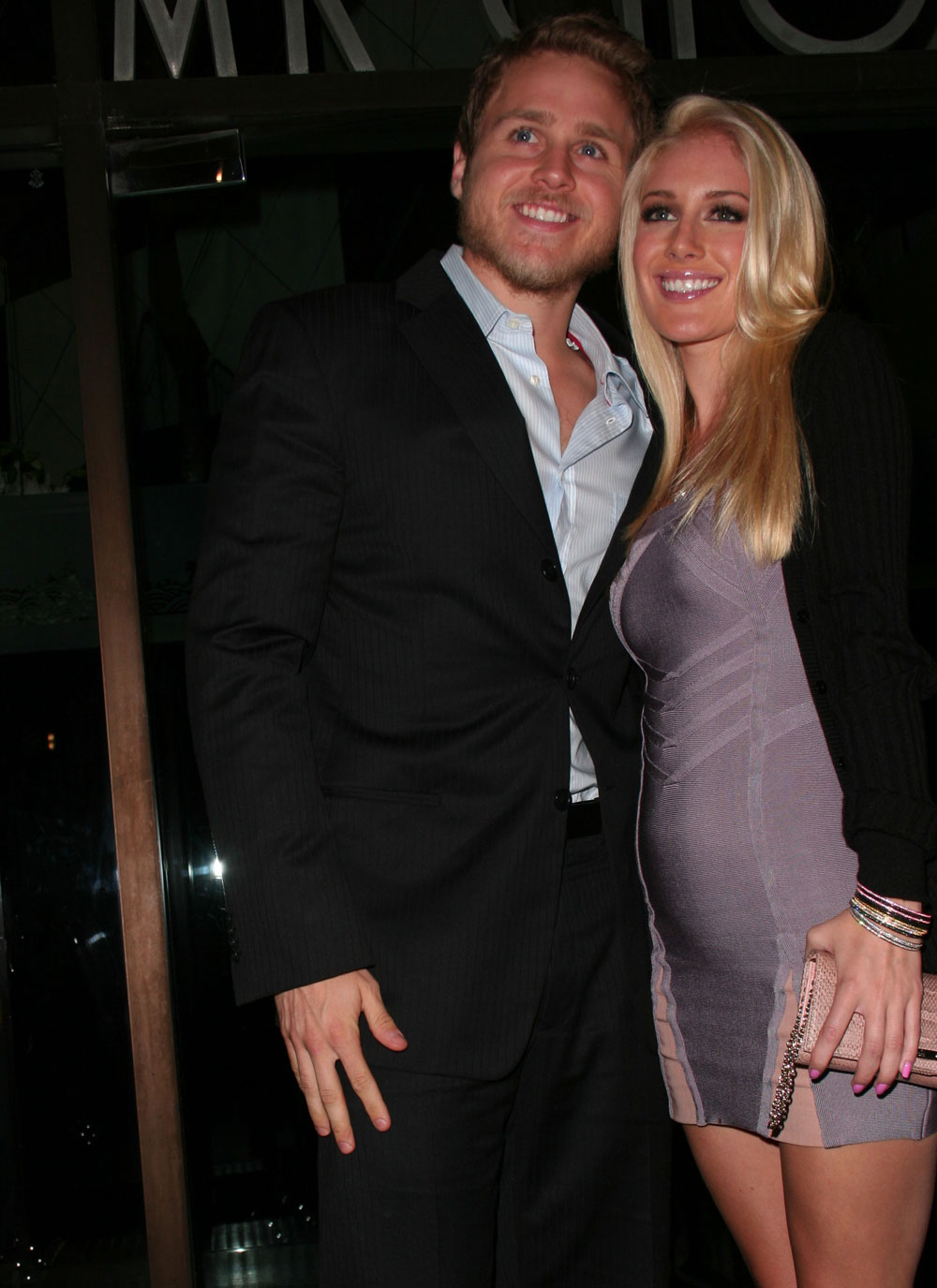 When reality star Heidi Montag talks, I very rarely pay attention. She's always spouting some ridiculous crap in order to keep her bland image in the press. She's like vanilla ice cream that's been in the freezer too long. It looks like it's going to taste ok until you open the package and realize a treat that would be completely average has turned into something totally unpalatable and warped.
Last month Heidi was saying that she wanted like 10 kids, some of them biological a bunch of them adopted, and added that she wanted "her own orphanage like Mother Teresa." Her ever-present boyfriend, Spencer Montag, added that she wants "kittens and puppies," and that he's "fighting her [urges] every day."
22 year old Heidi might have her dream of children come true sooner rather than later. She sported a suspicious-looking lower belly while out at Mr. Chow last night.
Part of me really hopes that this woman is just gaining a little much-needed weight, but she's incredibly thin and fit and it's doubtful. If she has a baby we'll never hear the end of it and she'll be bringing the infant out for shopping sprees on Robertson and lunches at the Ivy.
This is Heidi, so she won't keep the public in suspense for long and is likely to confirm her pregnancy sometime today. She'll never miss a chance to get some more publicity and she seems to have figured out that the best way to stay in the spotlight was to get knocked up. She's not as dumb as she looks.
Update: Thanks to Elisha for reminding me of this story about Heidi planning to fake a pregnancy for publicity purposes. Hopefully that's the case and she's not really pregnant.
Photo credit: Fame Pictures