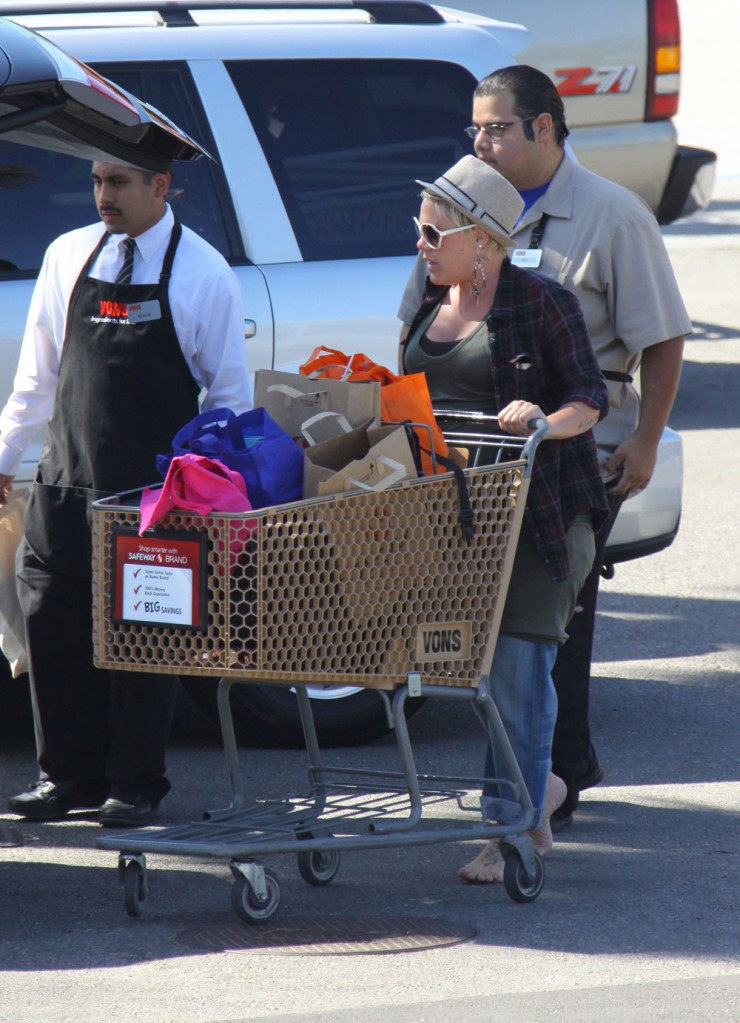 Singer Pink was recently photographed in the parking lot of a grocery story in Malibu without shoes. Now I know she's heavily pregnant and your feet swell during pregnancy, but why didn't she leave her flip flops on? It looks like she was wearing shoes going into the store (see photos where she's carrying a list) but took them off at some point. Were her shoes hurting that badly? It's nasty to walk on pavement with bare feet, and it's not particularly hygienic either. Taking off your shoes for a romp in the grass I understand, but not wearing shoes in a parking lot makes no sense to me. Don't most stores have a no shirt, no shoes no service policy? I wouldn't tell Pink not to shop at my store without shoes, but maybe she didn't take her shoes off until afterwards anyway.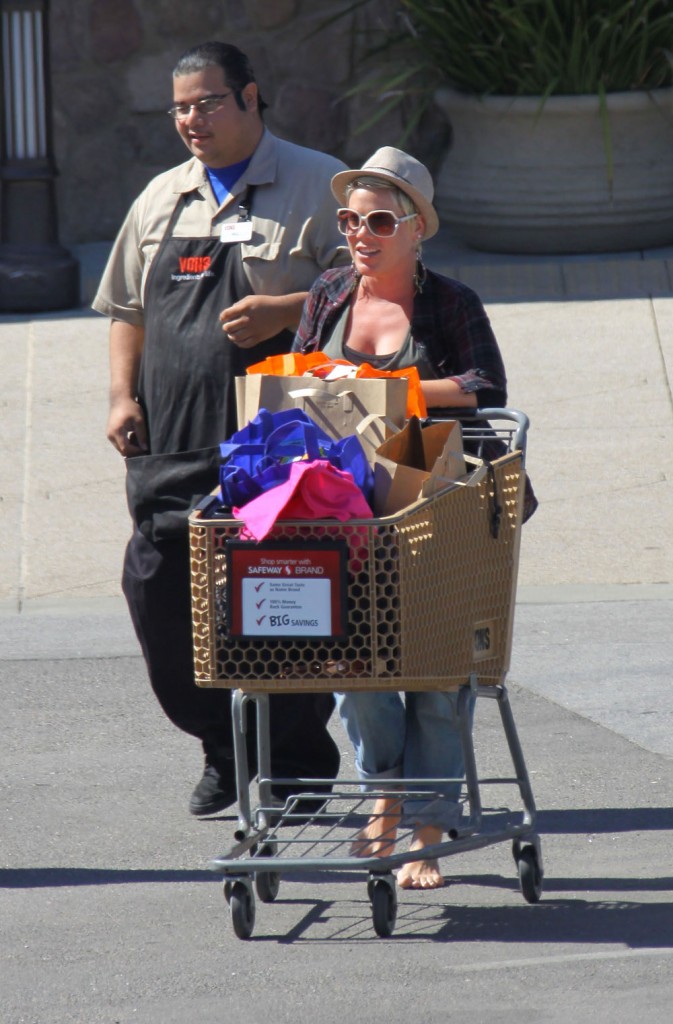 Is this a California thing? (I would ask my friend in California about this, but I'm sure she's sleeping at this point.) Like I've never seen anyone on the East Coast in a parking lot without shoes but I've seen several barefoot celebrities. (Britney Spears and Diane Keaton immediately coming to mind.) Celebrities are a weird bunch anyway so I shouldn't generalize.
Anyway this is just an excuse to post photos of Pink, who remains one of my favorite pop stars. Her songs are fun and fast-paced and we're always singing along to them in my gym classes. (Ke$ha has some good workout songs too, Kaiser loves her.) You know that Pink is going to be a devoted mom and I'm excited that she's having a baby.
I just found out that Pink is Matthew McConaughey's neighbor, too! WENN had these pictures of their adjacent mansions, and in that very biased piece on McConaughey in Vanity Fair they mentioned that Pink and Carey Hart were guests at a party at Matty's house. (I doubt that's his nickname and I've never heard him called that, I just wanted to use it.) She's living large, and yet she still leaves the grocery story without shoes.
Update: One of Pink's flip flops broke! She wrote on Twitter "i broke my flip flop. brand new jimmy choo! i know you care, that's why i told you:)" That's cute! (Thanks lio for the tip)
Here are Pink and Matthew McConaughey's estates. I think Pink's house is the one on the left with the pool in front and the solar panels on the roof as the houses to the right have some airstream trailers parked out front.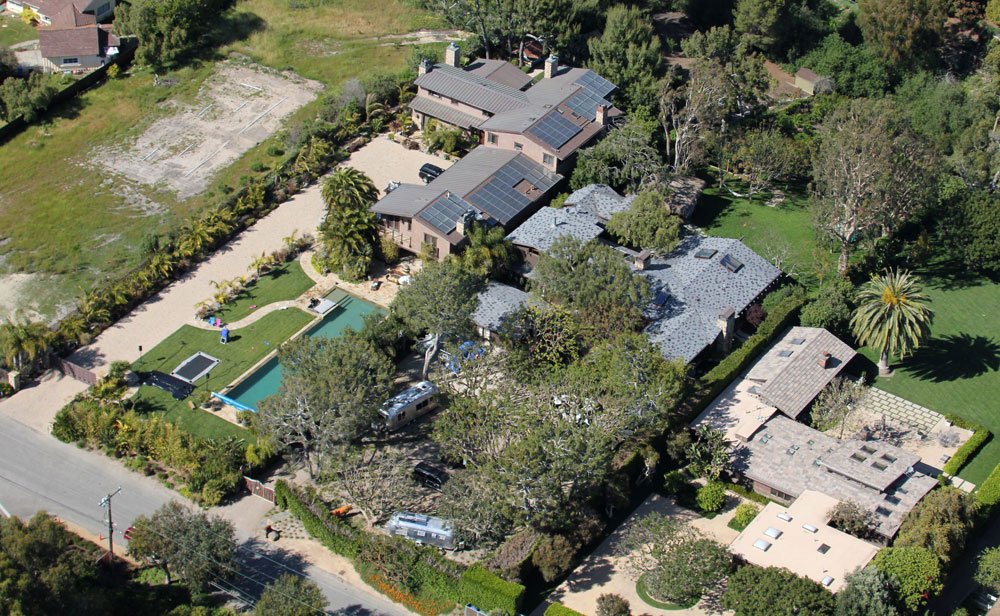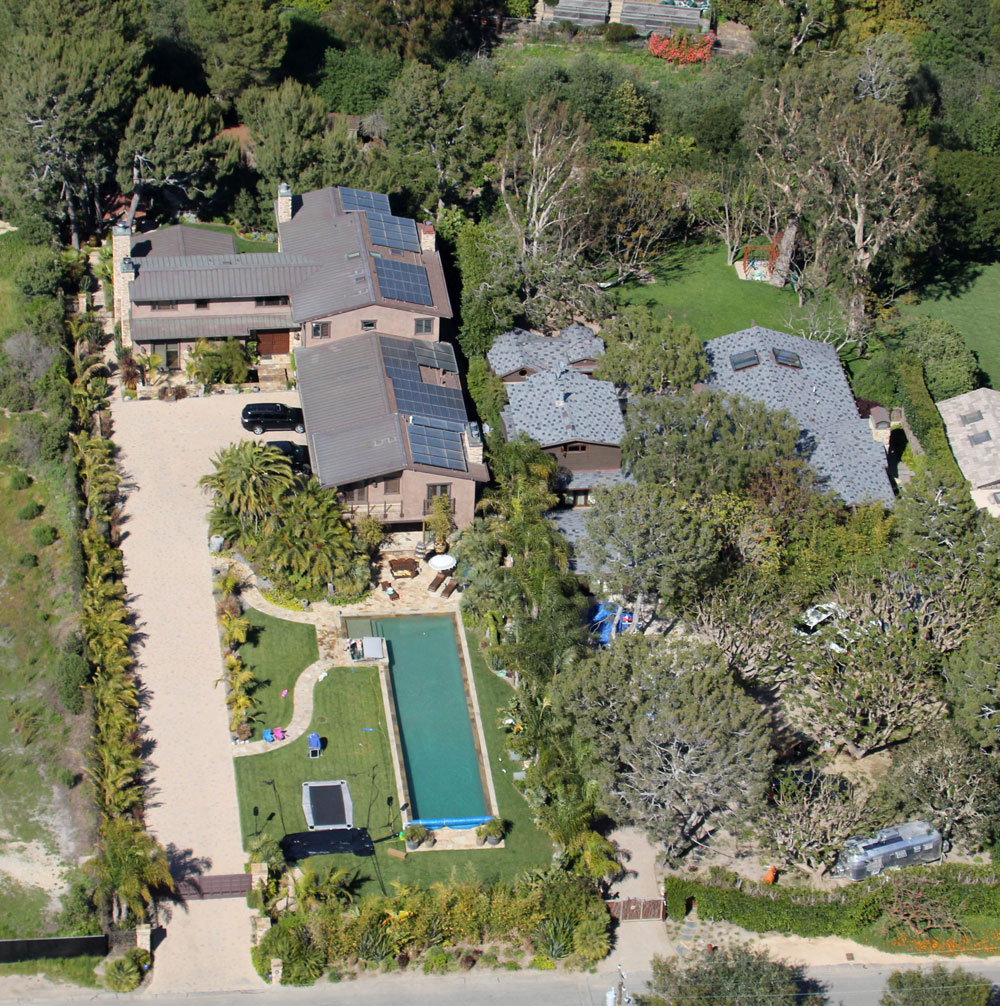 With shoes before going into the store: