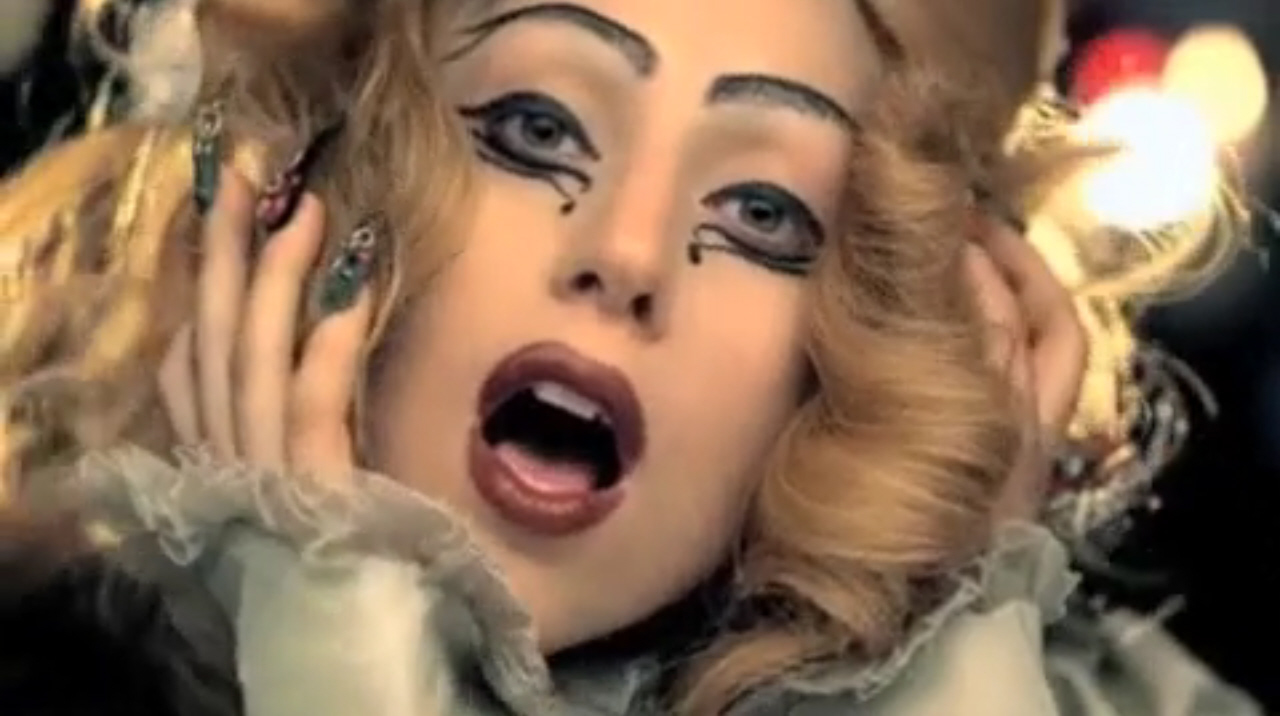 Okay, so the most epic and important music video event of our lifetime is upon us. This video is THE NEW JERUSALUM, remember. It will start a global conversation about religion, and faith, and weaves. Behold, Lady Gaga's video for "Judas":
**If you're having trouble with this video, you can also watch it at Gawker.
My thoughts:
*Oh, the disciples are bikers. That makes sense, I guess.
*The platinum crown of thorns on Jesus looks good!
*Mary Magdalene/Gaga is dressed like a budget harem girl?
*This is like if Jesus was actually Hay-seus, and was in a latin gang, right?
*Judas has a dirt lip.
*God, this is so sacrilegious that even I'm offended.
Sidenote: This video wasn't supposed to come out until later today, and Gaga is royally pissed that it got leaked early. She went on her Twitter and yelled: "Stop leaking my motherf**king videos." Gaga, stop making stupid, ridiculous, fake-controversial videos in which Jesus is a gangster.