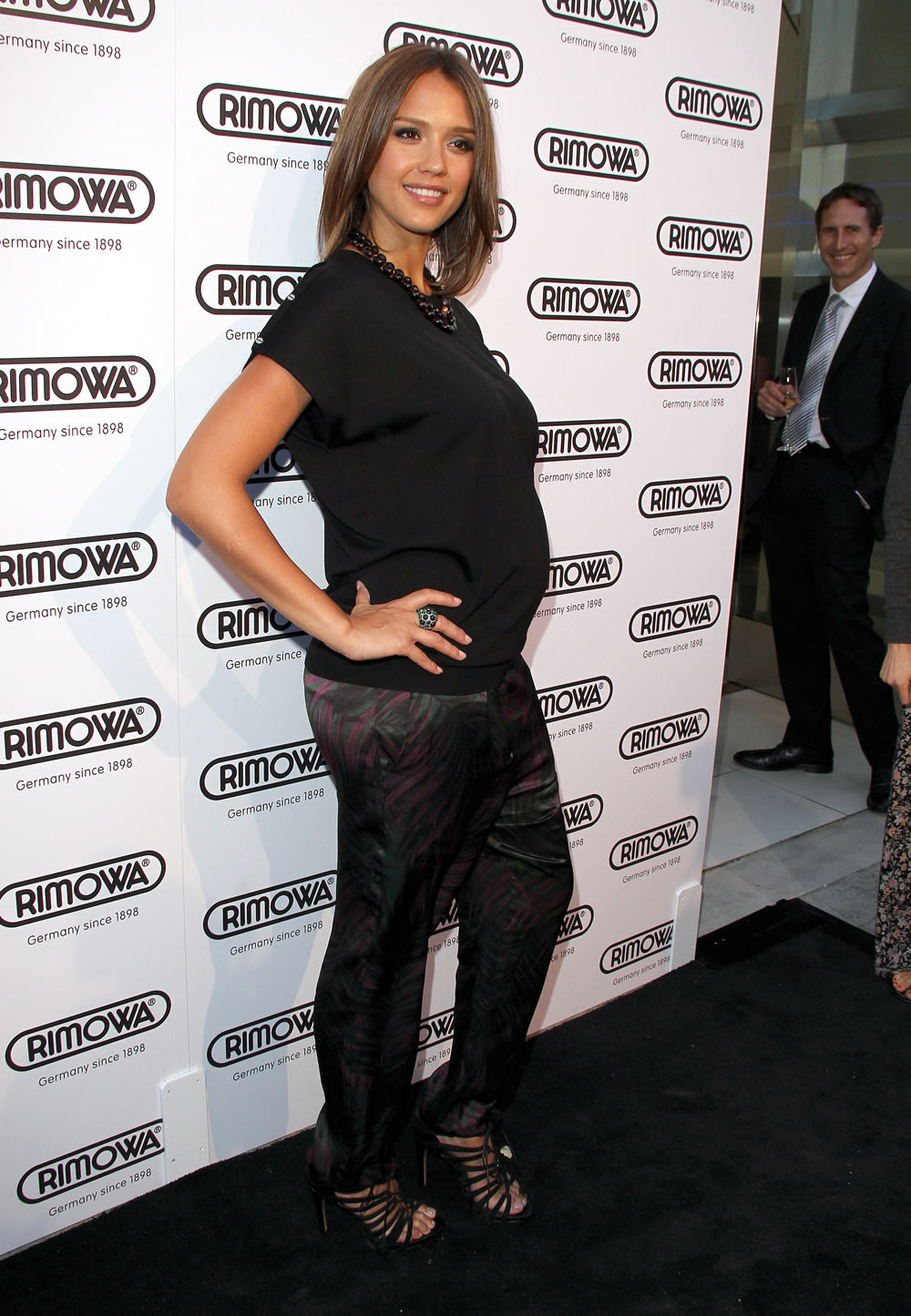 Although she's undeniably beautiful, Jessica Alba has always revealed herself to be a rather dimwitted piece of work whose "acting" leaves much to be desired. Most recently and after years of substandard performances and less than impressive box-office pull, Alba decided to diss screenwriters by claiming that good actors don't use the script unless it's just phenomenal writing; she then attempted to blame her own failures as an atress on first-time directors. It's not like Alba never had any say in what scripts she approved and/or decided to actually follow as a "good" actress, right? Anyway, Dame Alba has completed a great portion of her second pregnancy and, as such, has decided to dispense some pregnancy advice to fellow expectant mothers. Surprisingly, she doesn't sound like a complete idiot here either:
Jessica Alba has some unique advice for other expectant moms.

The 30-year-old actress recommends "hypnobirthing classes" — which are increasingly popular among pregnant women. Hypnobirthing involves the use of hypnosis during childbirth.

"It's different for everyone, although I do recommend the hypnobirthing classes." Alba told Us Weekly on Monday at the RIMOWA store opening in Beverly Hills. "I highly recommend it. It just makes you chill."

The actress wasn't quite so "chill" before the birth of daughter Honor Marie, 2: "I was freaked out going into it my first time going into labor. Like what if I panic? What if I just freak out and I don't know what to do?"

So is the second pregnancy easier for Alba? "Oh yeah! But a little bit harder on the body because my daughter still wants to be picked up. Ever since my belly popped, she really is on me!"
[From Us Weekly]
The initial response to most things that come out of Alba's mouth is to initially discount them. Even I find myself skeptical although I've been through one childbirth experience, but a good friend of mine has been through the hypnobirthing classes and insists that they actually do help in easing both the pain associated with childbirth and the actual process itself. In fact, a 2006 NYT article makes a pretty good case for using the "subconscious mind" as a means to relaxing the initial stages of labor. So is Alba crazy, or does she have an actual point? Let's hear it, bitches.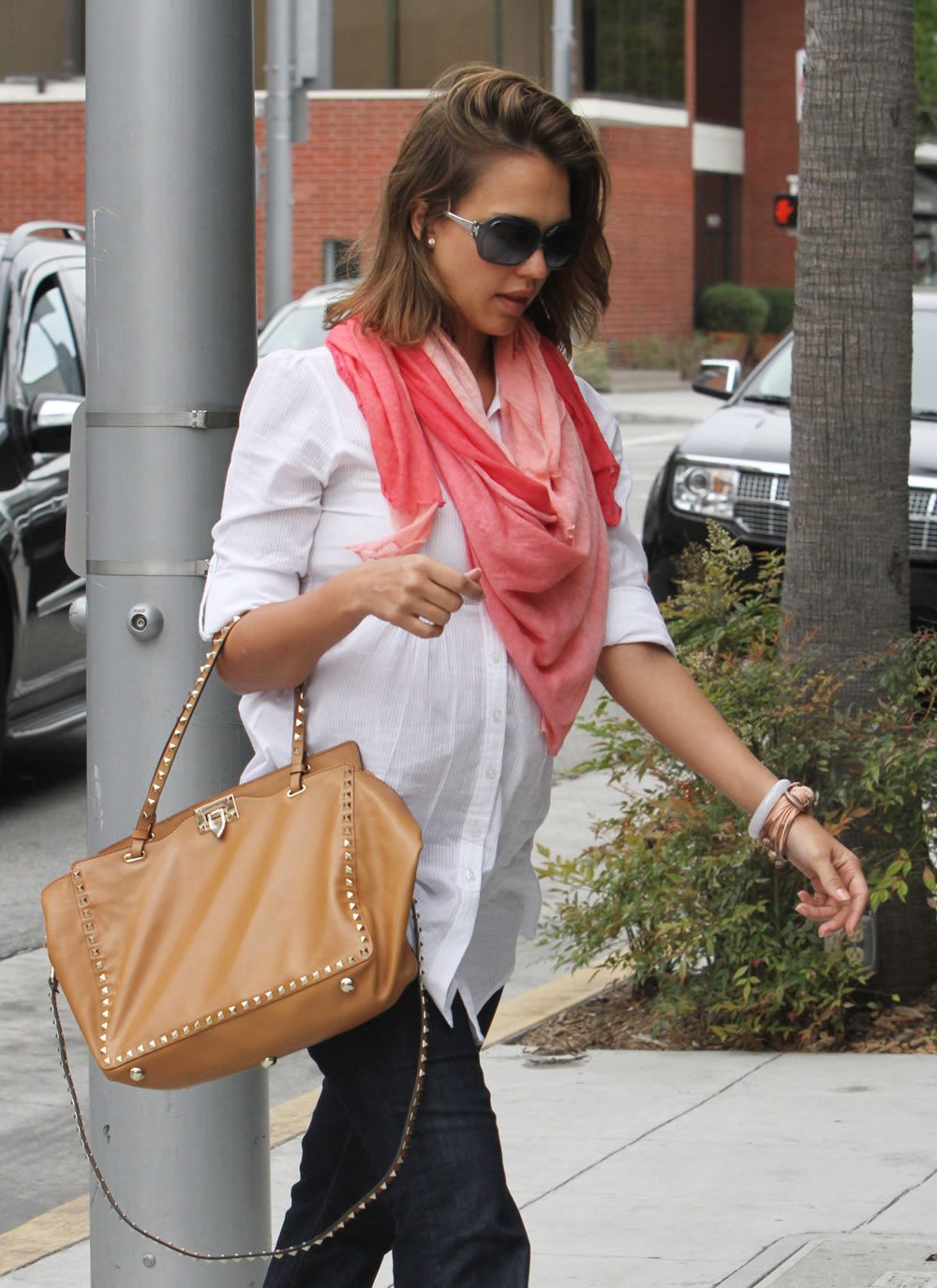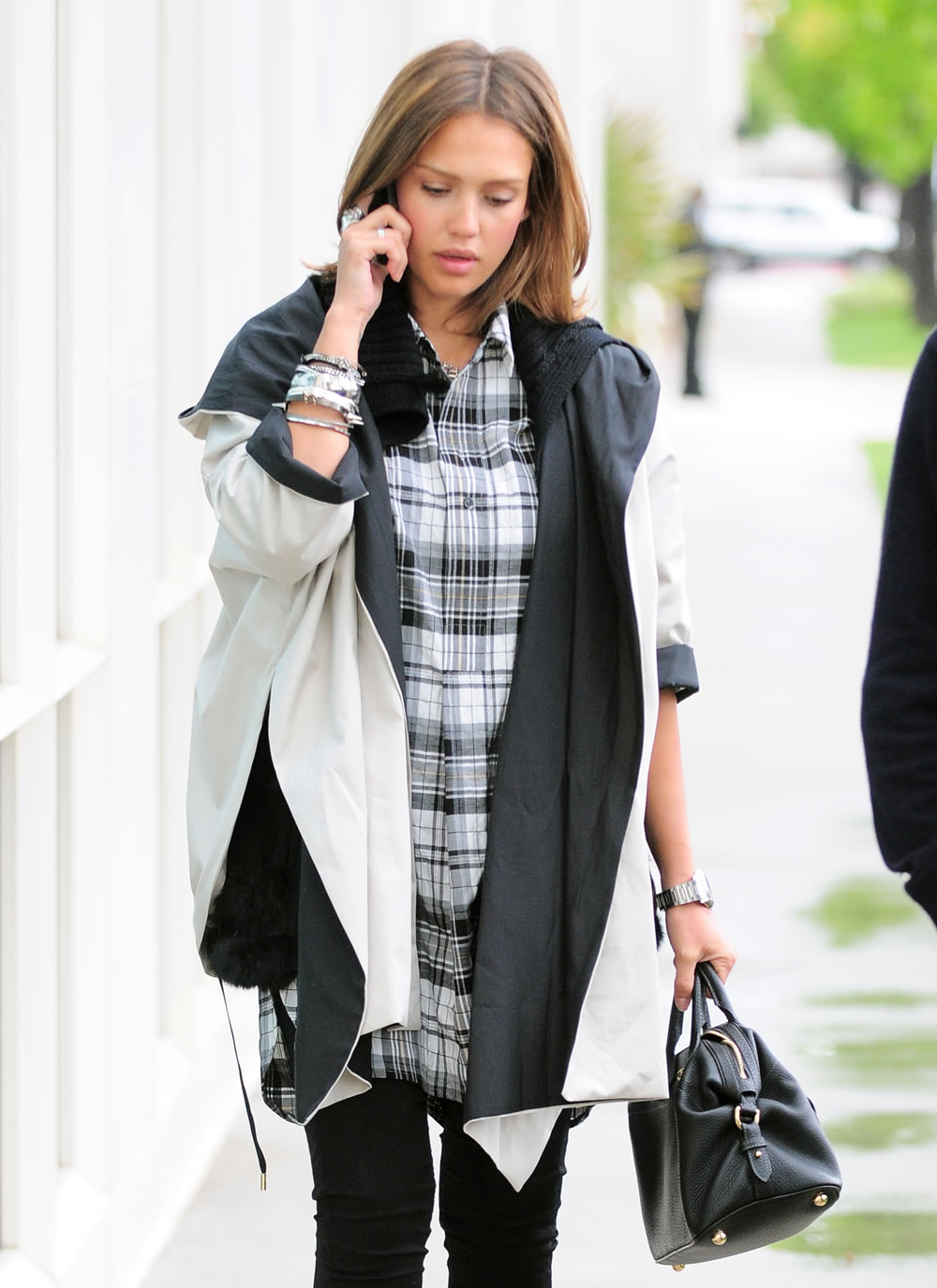 Photos courtesy of Fame Pictures