Dame Gwyneth deigns to rap NWA & make style suggestions for peasants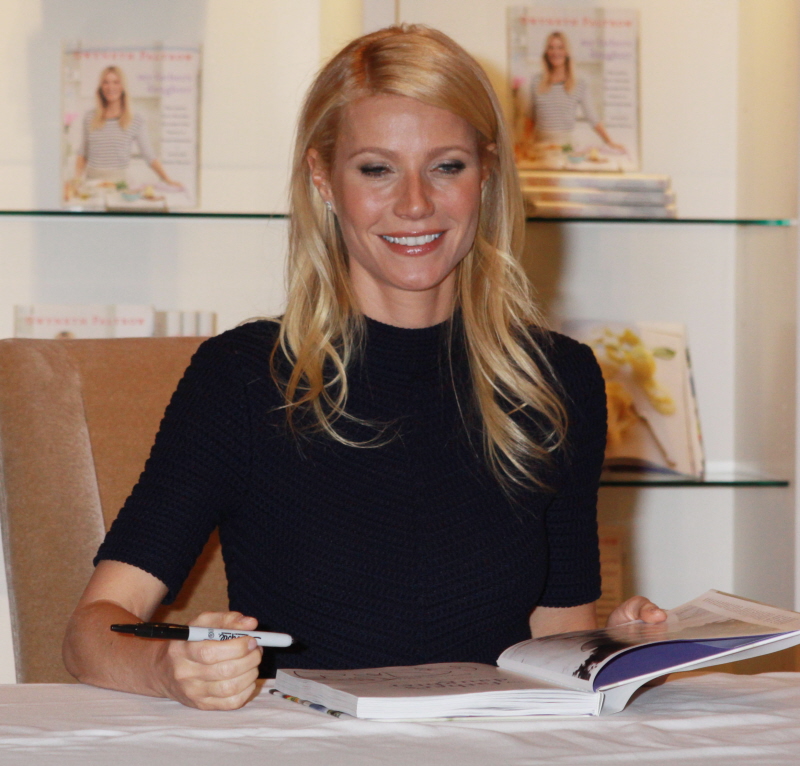 People are talking about Gwyneth's latest GOOP newsletter like it's something groundbreaking awful. For this week's newsletter, Dame Goop decided to make some style suggestions for peasants, because she's so tired of seeing our fat peasant asses clothed in pants that cost less than a mortgage payment. My point? This is nothing new. Goop fashions herself a one-woman Vogue Magazine. She is all about being aspirational to peasants, and if you've been reading GOOP since the beginning, you know that this junk has been WAY worse in previous newsletters. My favorite part of Goopy's must-have shopping list (which comes out to over $18,000 – JUST FOR SUMMER) is that Her Goopiness actually models all of the crap she's shilling. She really put a lot of time and thought into it too – she must have hired a photographer, a lighting guy, makeup artist, hair stylist, all of the perks, just to justify her "must have" Stella McCartney blazer (which is fug as hell). You can read the newsletter here, and I've included some of the goopy modeling photos below.
Meanwhile, the video has come out of Gwyneth's recent appearance on Graham Norton. She cooks! She snots! She raps! I know everyone is talking about her NWA rap, but I was barely able to get to it because I was so overcome by her crazy horrible voice. She's so… horrible. That voice. The NWA rapping part begins around 6:40. IT'S TERRIBLE. My favorite part is watching Geoffrey Rush's face. He's just got this look on his face like "Dear God, MAKE THIS BITCH STFU."
"My dear friend EZE once told me, 'Gwyneth, you are my best friend in the whole world, you must give the world the gift of your song, and your rap skills, which are second to none.' So I told him, 'E, I must give you my recipe for duck a la goop, because it will CHANGE YOUR LIFE.' Alas, he is dead now, so I can only communicate with him through my dear friend Mikhail Baryshnikov, who acts as my personal medium."
Here are those goopy glamour shots, as promised: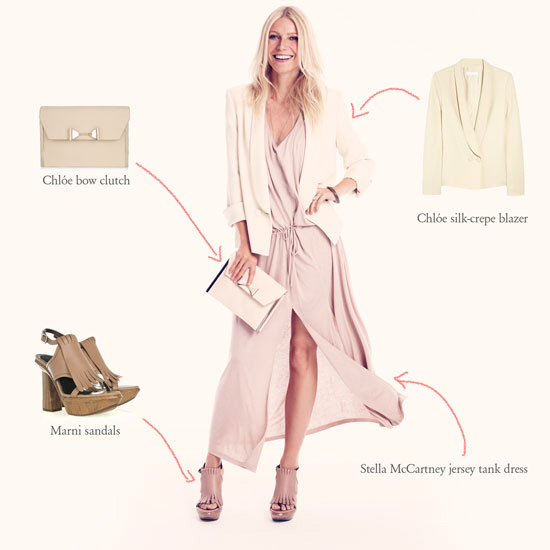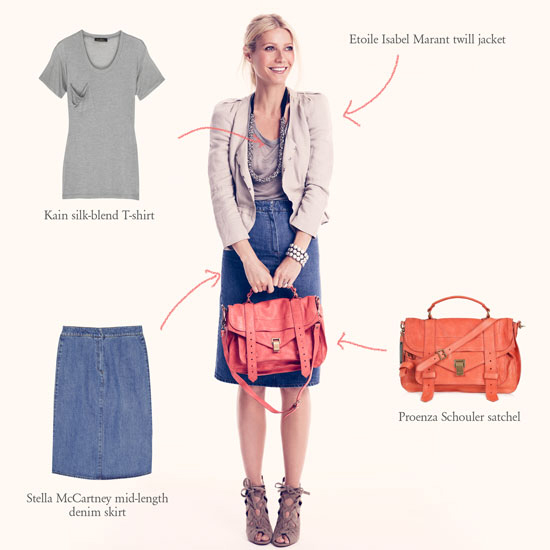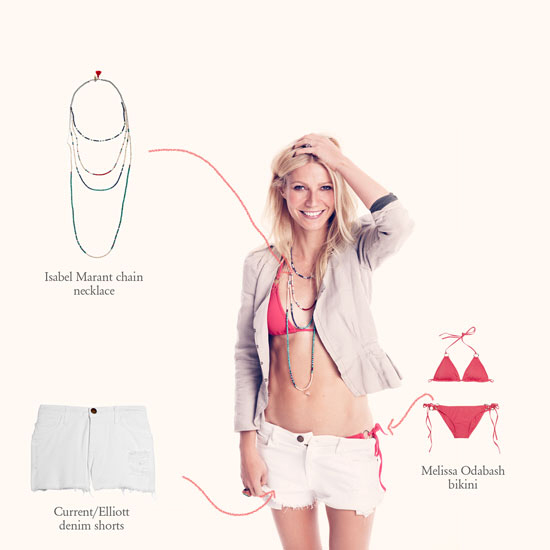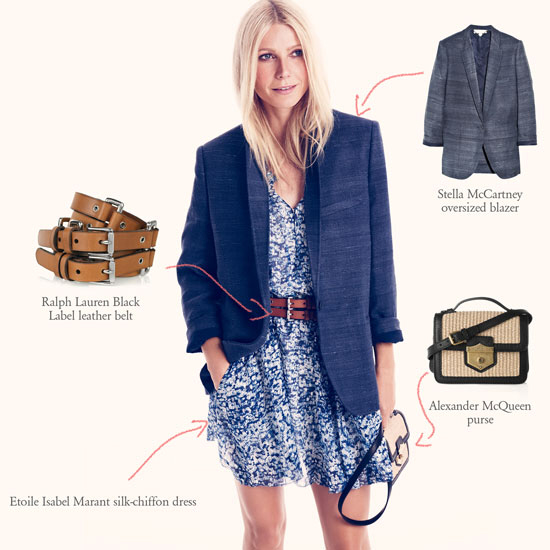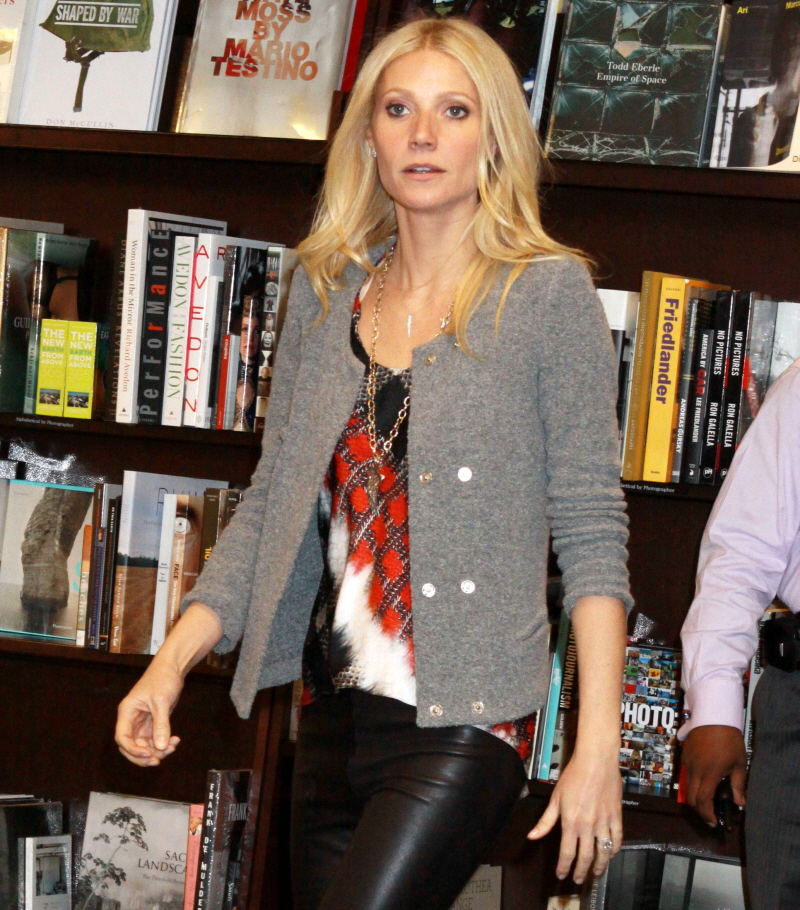 Photos courtesy of Fame, Goop.

Written by Kaiser

Posted in Gwyneth Paltrow

- Mariah Carey lip synced on American Idol [CDAN]
- Colin Firth is looking good [Lainey Gossip]
- Internet celebrity charged with murder! [D-Listed]
- What is Paz Vega wearing? [Go Fug Yourself]
- New bachelors on The Bachelorette [Reality Tea]
- Goodbye to The Office [Pajiba]
- Bachelor Sean's fiance cheats on him [Evil Beet]
- Britney Spears out with her man [Popsugar]
- Nina Dobrev works it [Popoholic]
- Cindy Crawford needs to lay off the 'tox [Celebslam]
- Who said it: Carrie Bradshaw or The Dalai Lama? [Buzzfeed]
46 Responses to "Dame Gwyneth deigns to rap NWA & make style suggestions for peasants"