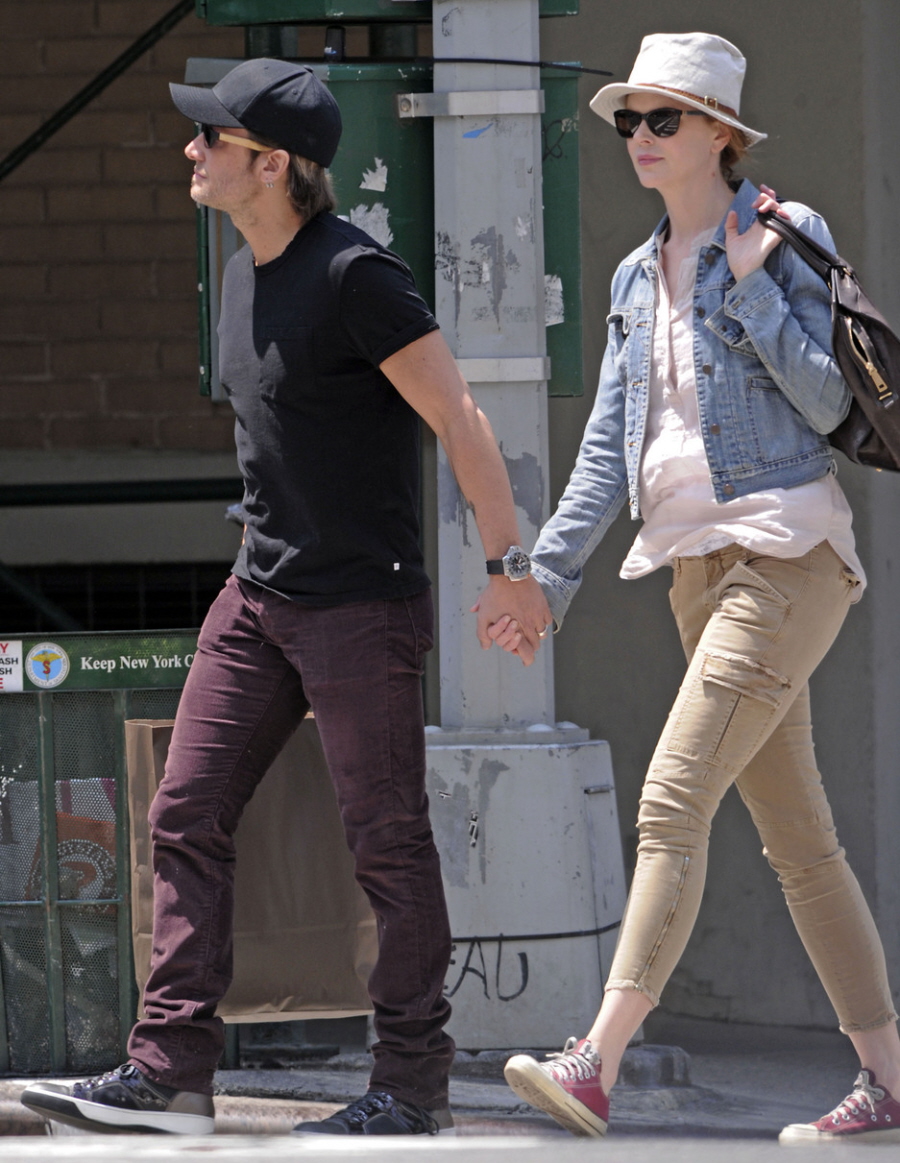 Here are some photos of Nicole Kidman and Keith Urban, out and about in New York on Friday and Saturday. In some of the photos, Nicole seems to wearing a unfortunate pair of unflattering pants and a billowy white blouse. The blouse and how it catches the breeze, it's an interesting affect. When I first saw these photos, I thought, "Nicole put on a few pounds – but just a few. Good for her." When obsessive bump-watchers saw these photos, they started squealing "BABY BUMP!!!" Uh… really?
There are quite a few celebrity ladies who are under bump watch these days, and now it looks as though one more name can be tossed into the pregnancy speculation pool. Nicole Kidman and Keith Urban were spotted doing a little shopping in the Tribeca neighborhood of New York, and she appeared to be sporting what looks like a baby bump. Is Nicole Kidman pregnant?

Nicole and Keith have two daughters together, Sunday, 2, and little Faith, who was born a few months ago via a surrogate. Keith and Nicole supposedly had problems conceiving a second child, so that is why they went with a surrogate to have Faith. Sometimes when a couple lets go of the stress of trying to get pregnant, they suddenly find themselves expecting a baby, much to their surprise.
[From Babble]
Babble also thinks the other photos – the ones where Nicole's hair is wet – are evidence of a bump as well. Something about how Nicole is carrying her bag, like she's trying to hide "something". Here's my take: I think that as she gets a little bit older and more content in her married life with two young children, Nicole has stopped caring about two things. One, she's stopped caring about big, show-stopping fashion. Two, she's stopped caring about always being the thinnest, most fragile-looking woman out there. Nicole's current incarnation looks like she enjoys Southern food and anything comfortable. I don't think she's pregnant – I don't know if she's even capable of being pregnant. What I do know is that I kind of love this version of Nicole. I enjoyed the slimmer fashionista version too, just because I love a good fashion moment and Nicole was an addict for the red carpet. But I think this Nicole is happier. And God bless.
By the way, I love this photo. I think Keith is getting Nicole to smell his breath? And after that, he probably got her to pull his finger.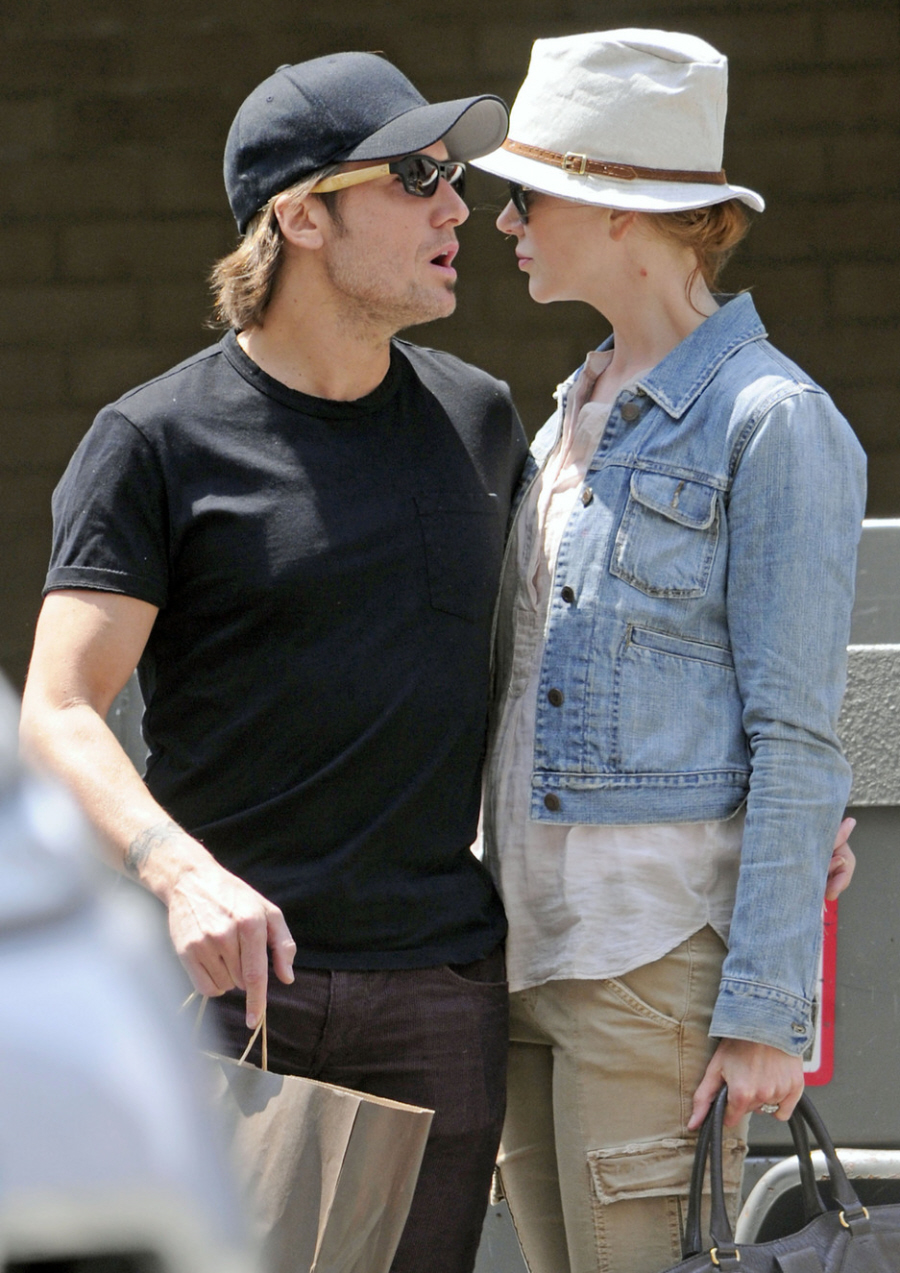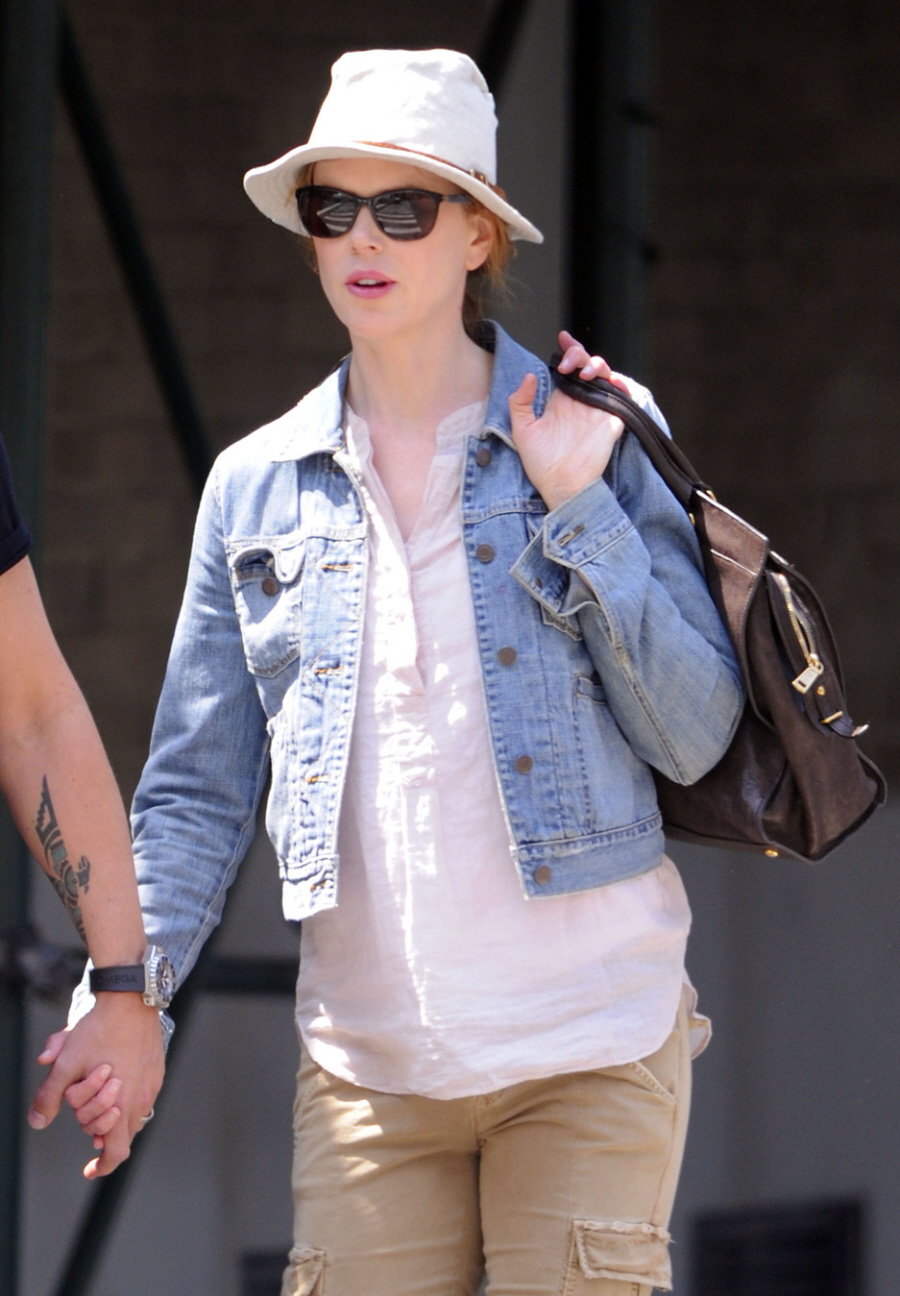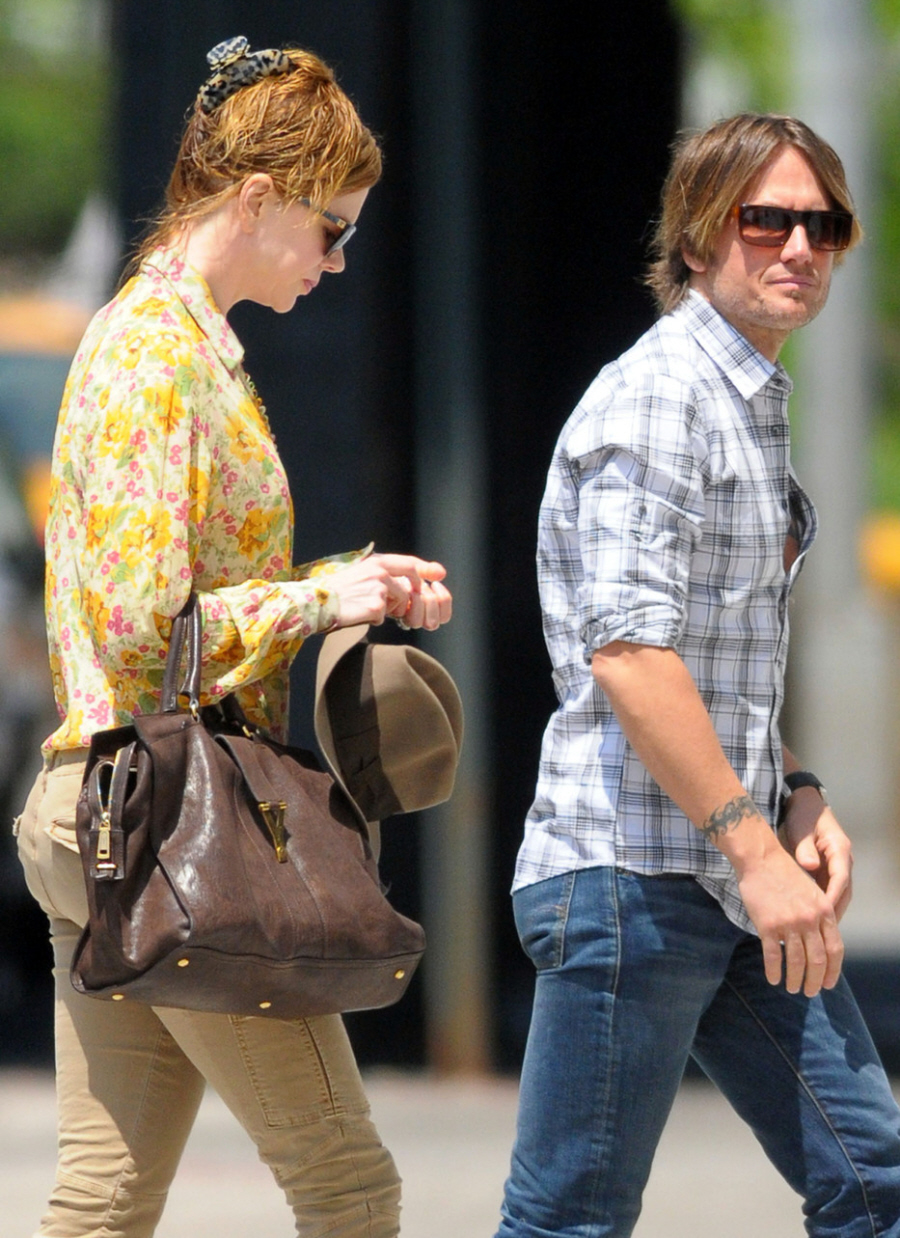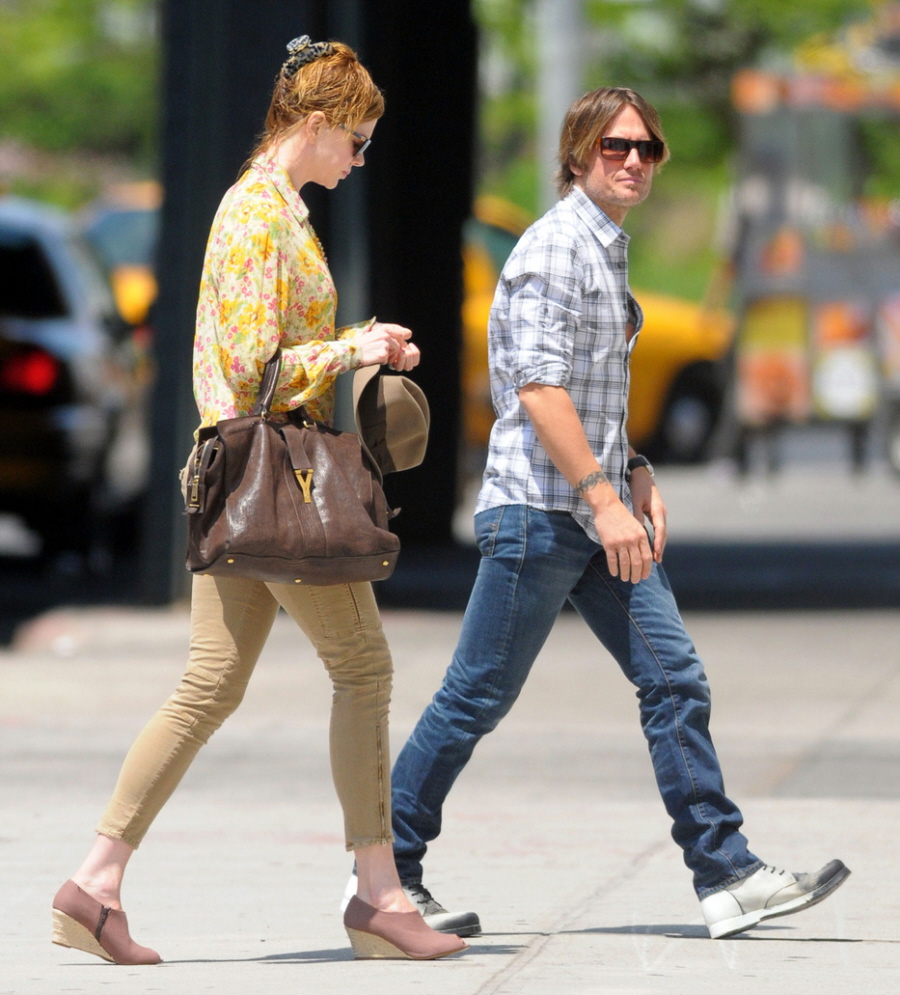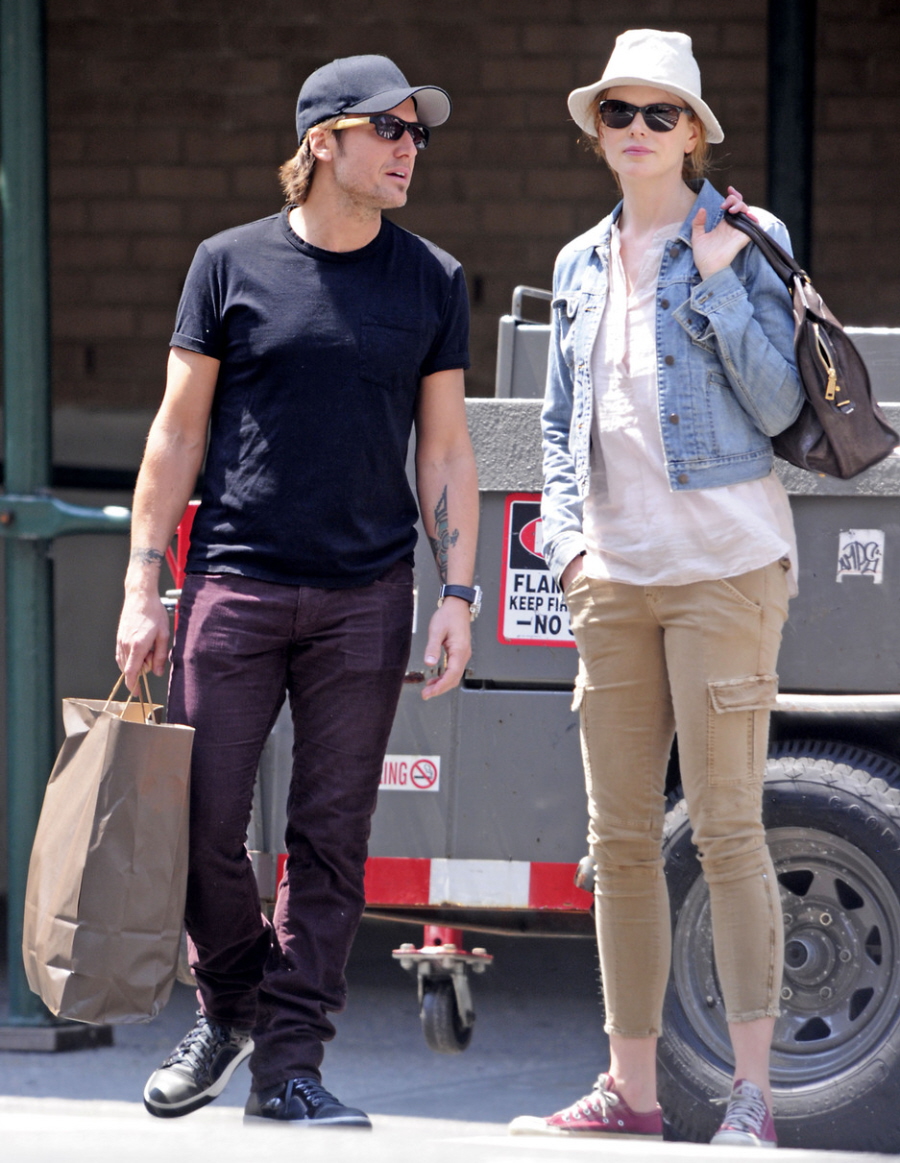 Photos courtesy of Pacific Coast News.