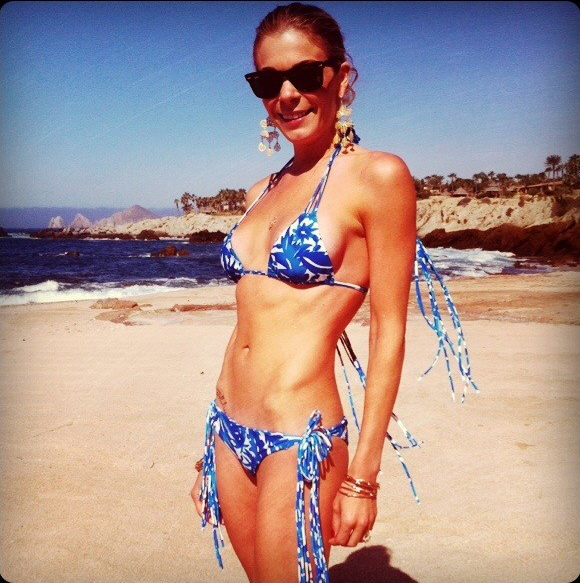 A few weeks ago, I wrote the first LeAnn Rimes story (on this site) in a couple of months. I warned the obsessive pro and anti-LeAnn people to keep everything respectful and sane, and… well, some of you followed through. Many put in a good effort at trying to dial it down, and I appreciate it. Let's see if you can do even better with this story, because I have been dying to write about so much LeAnn stuff. You see, I find LeAnn to be crazy and I think it's hilarious to make fun of her too – but I know how to dial it down, okay? Follow my lead.
First of all, these are all photos that LeAnn Rimes tweeted (twit-pic'd) herself, on her account. I hadn't gone to LeAnn's Twitter account in a while, so I was so pleased to find so much hilarity on there. She's changed all of her old photos and now her page is filled with images of Eddie Cibrian looking brooding in a tuxedo and a gown-clad LeAnn demurely SQUINTING at the ground. Anyway, LeAnn and Eddie have been on their "honeymoon" and they've been photographed a lot, mostly in swimwear. As you can imagine (and see here), it's all pretty gross, but unfortunately (or fortunately), we didn't have access to any of the honeymoon photos. So LeAnn is trying to help us out, really. She wants us to write about her honeymoon. She wants us to have photos to go with our story.
LeAnn tweeted these bikini photos and went on rampage against some of followers who were claiming that she looked kind of gross and bony in her bikini. LeAnn reported, on Twitter, with "Those are called abs, not bones, love… This is my body, and I can promise you I'm a healthy girl. I'm just lean. Thanks for your concern, but no need to be." Oh, LeAnn. NO. Remember when she used to have a cute little athletic figure? Remember when her face was a little bit fuller and her crazy face wasn't so… pointy? She's never going to be a great beauty, but this weight loss had made her lose touch completely. She looks like she's post-op. Elisabetta Canalis looks more feminine than LeAnn.
I will say this though – her bolt-ons aren't looking as crazy as they were. Maybe they've settled in?
Oh, one last thing: she was also tweeting about seeing little girls on the beach and she wrote, "They are maybe 6 and 8. Makes me want one." It's coming, y'all. And it's going to be epic.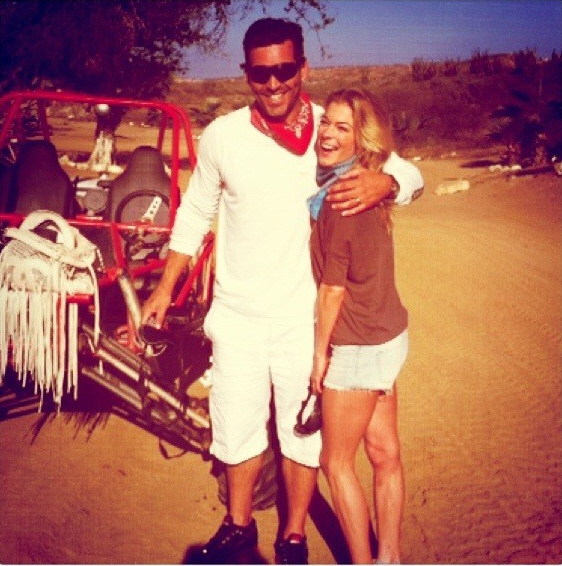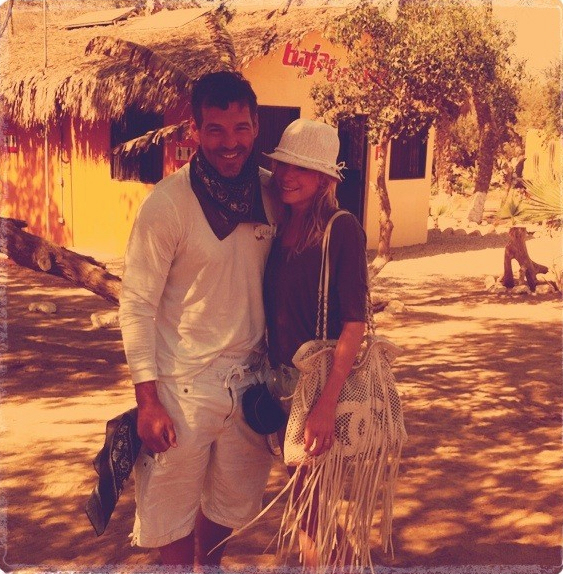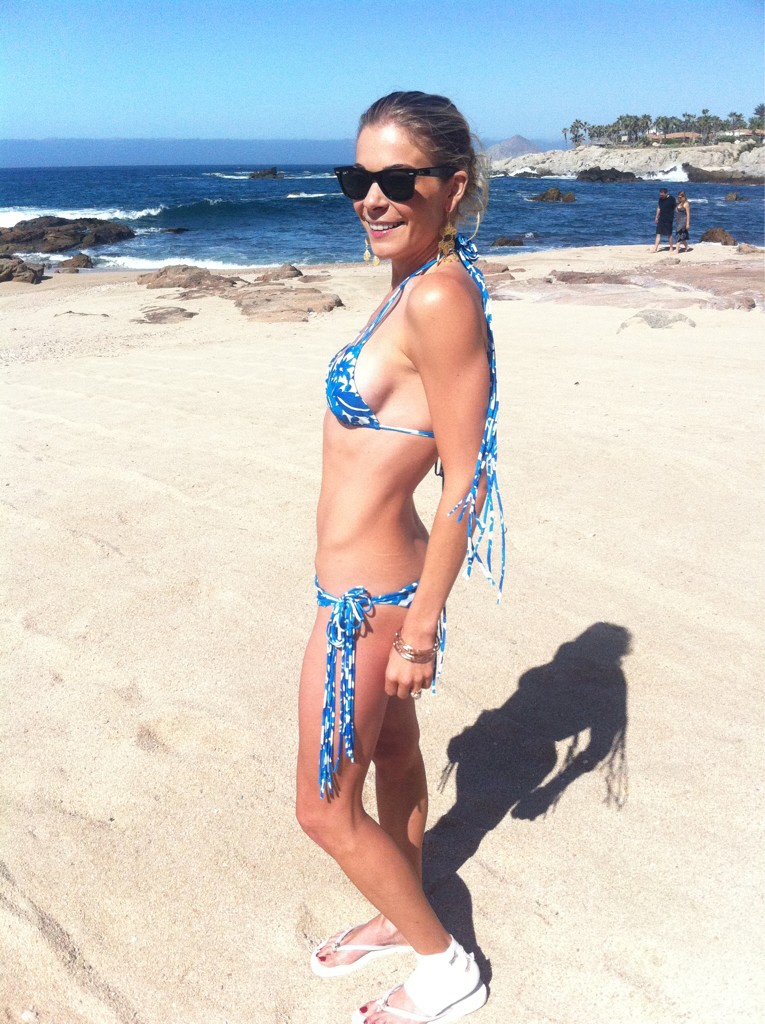 Photos courtesy of LeAnn's Twitter.