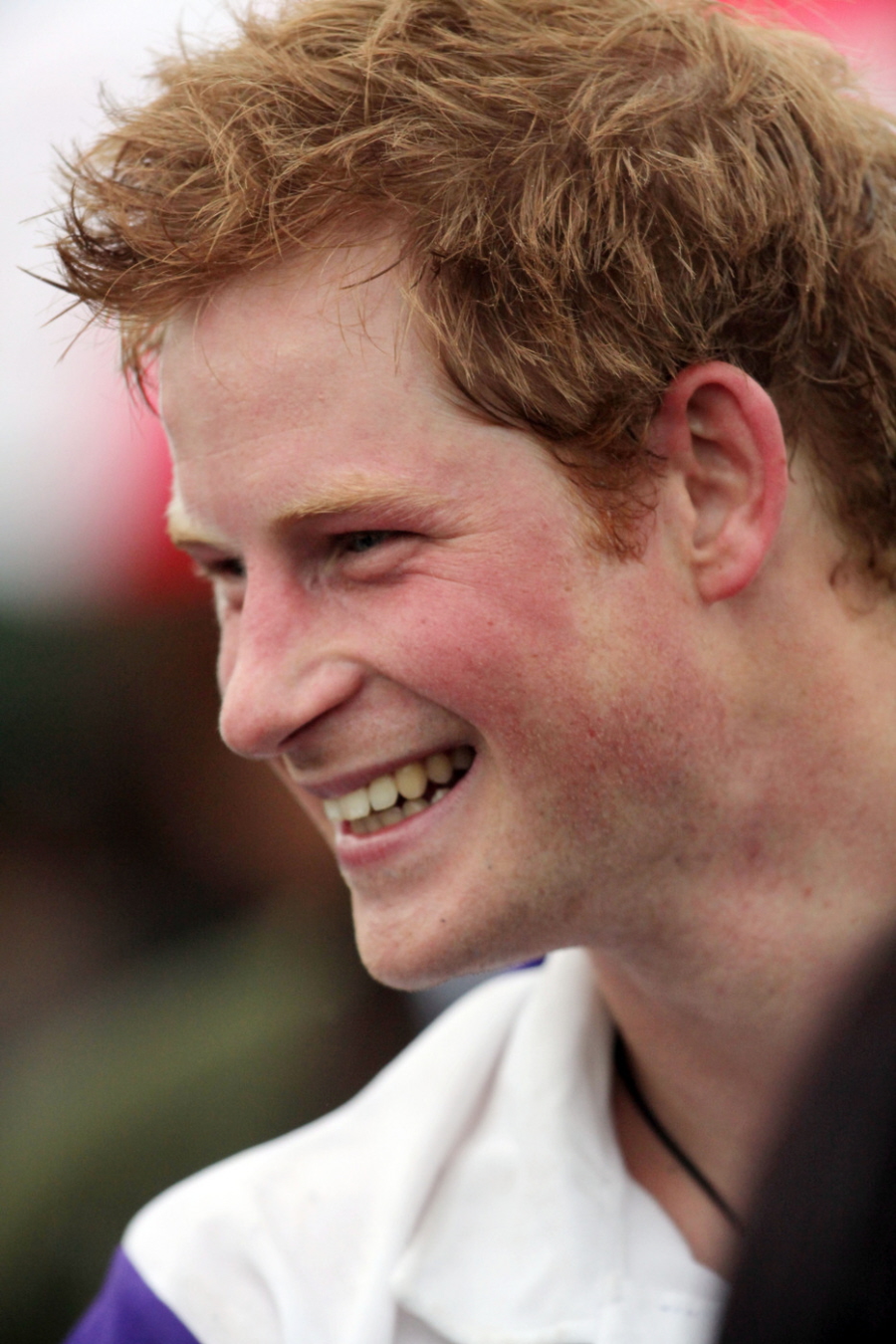 Here are some photos of our beloved Prince Hazzer, playing at a charity polo match over the weekend. Harry looked really, really good. Some dudes just look better when they're sweaty, you know? Hazzer is one of those dudes. He's just so sexy and ginger. I feel like I might be cheating on my favorite gingers Michael Fassbender and Emma Stone with Hazzer, but I can't help myself.
As the tabloids reported last week, it's seeming more and more like Hazzer and Chelsy Davy are on yet another break. I guess Chelsy just really wanted to come to the royal wedding, right? And now that it's over, she's done with Hazzer. According to the British tabloids, Chelsy is on vacation (again) in Ibiza, and she's been telling people that she's done with Hazzer:
The on-off relationship between Prince Harry and Chelsy Davy appears to be off once again after she spent three days drinking and flirting in Ibiza. The 25-year-old Zimbabwean, who has dated Harry, 26, for six years – albeit with a number of break-ups – was on the Spanish island last weekend where she was overheard saying that she is 'young, free and single' again.

Chelsy stayed with her pal Olivia 'Bubble' Perry, 26, and Prince Harry's chums Jacobi Anstruther-Gough-Calthorpe and Arthur Landon, both 27, at a rented villa near Ibiza Town. She was spotted knocking back shots of tequila at some of the island's trendiest establishments.

'Bubble and Jacobi made it their mission to show Chelsy a wild time. They rarely left her side,' said a friend. 'Chelsy was out to flirt and forget all about Harry. She was a single lady out in Ibiza. Things with her and Harry are more off than on at the moment.'

Last Sunday, Chelsy went to a club at the new Ushuaia beach hotel.

'She seemed to have overdone it a bit and at one point Jacobi took her for a walk,' said the source.

According to friends, Chelsy spoke to Harry during the holiday, but the conversation was heated.

'After all that clubbing she wasn't in the right frame of mind for a chat about their relationship. Chelsy was jealous that Harry had been getting close to other girls in London. She wanted him to know that she could have a good time without him.'

Friends of Harry say he is keen to settle down with Chelsy, but there is more reluctance on her part.

'She loves Harry but she doesn't love the lifestyle of a Royal girlfriend,' said one.
[From The Mail]
How many times are both Chelsy and Harry going to play this same song? I'm kind of over it, and I hope one of them gets sick of it too. They apparently have this same fight over and over and over. If Chelsy doesn't want to marry him and doesn't see a future with him at all, she needs to just let him go. And if Harry doesn't think he can be faithful to one woman at this point and time, he needs to stop actively trying to have a girlfriend. The romantic in me thinks that all Hazzer really needs is a good woman, someone really tough and smart who won't let him get away with anything. But the pragmatist in me says that even if Hazzer met that kind of woman, he would still screw it up.
By the way, this chick Hazzer is kissing looks like his type, right? Cheap looking dye job, bad hair clip-swoop situation. Hazzer's getting some!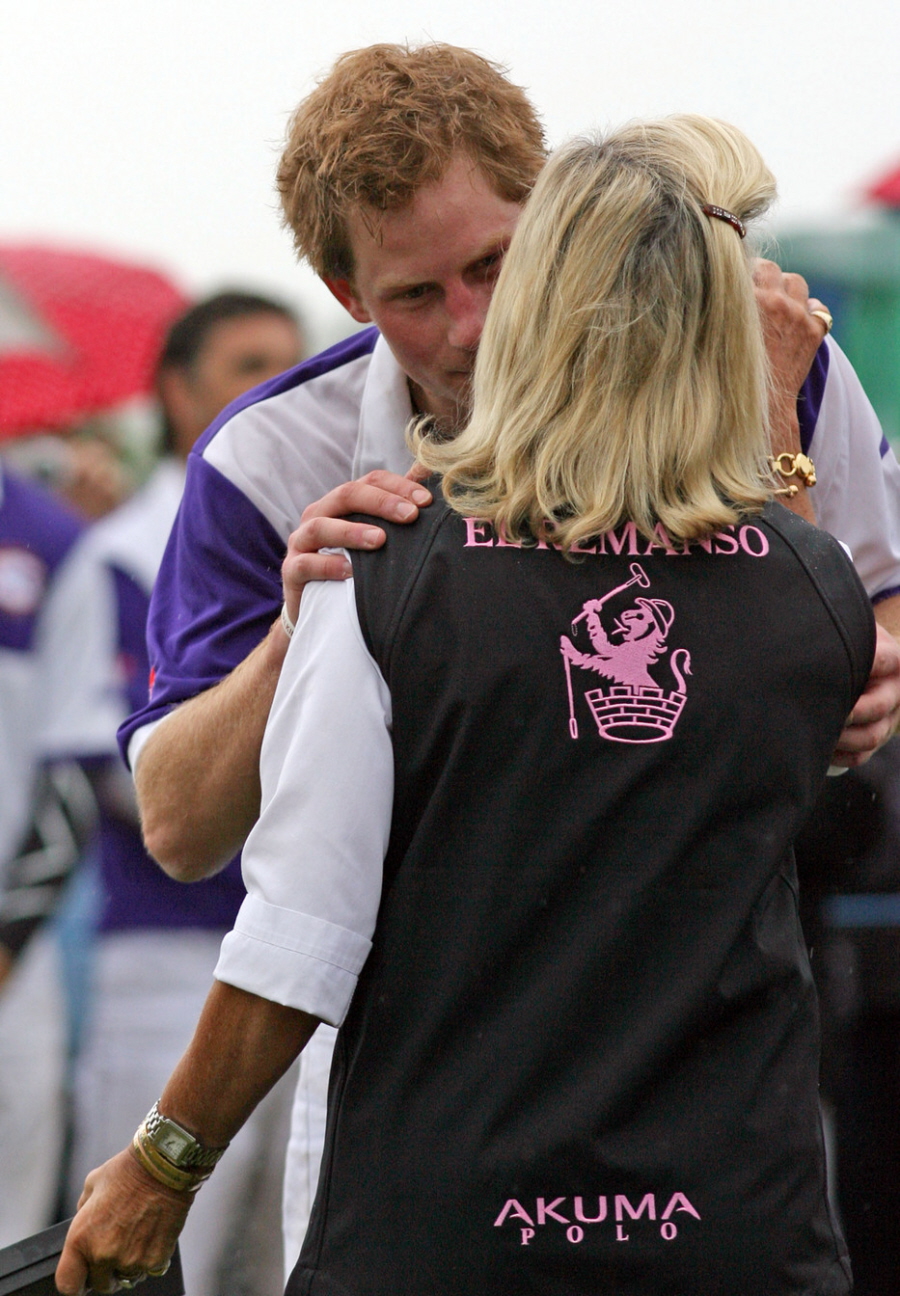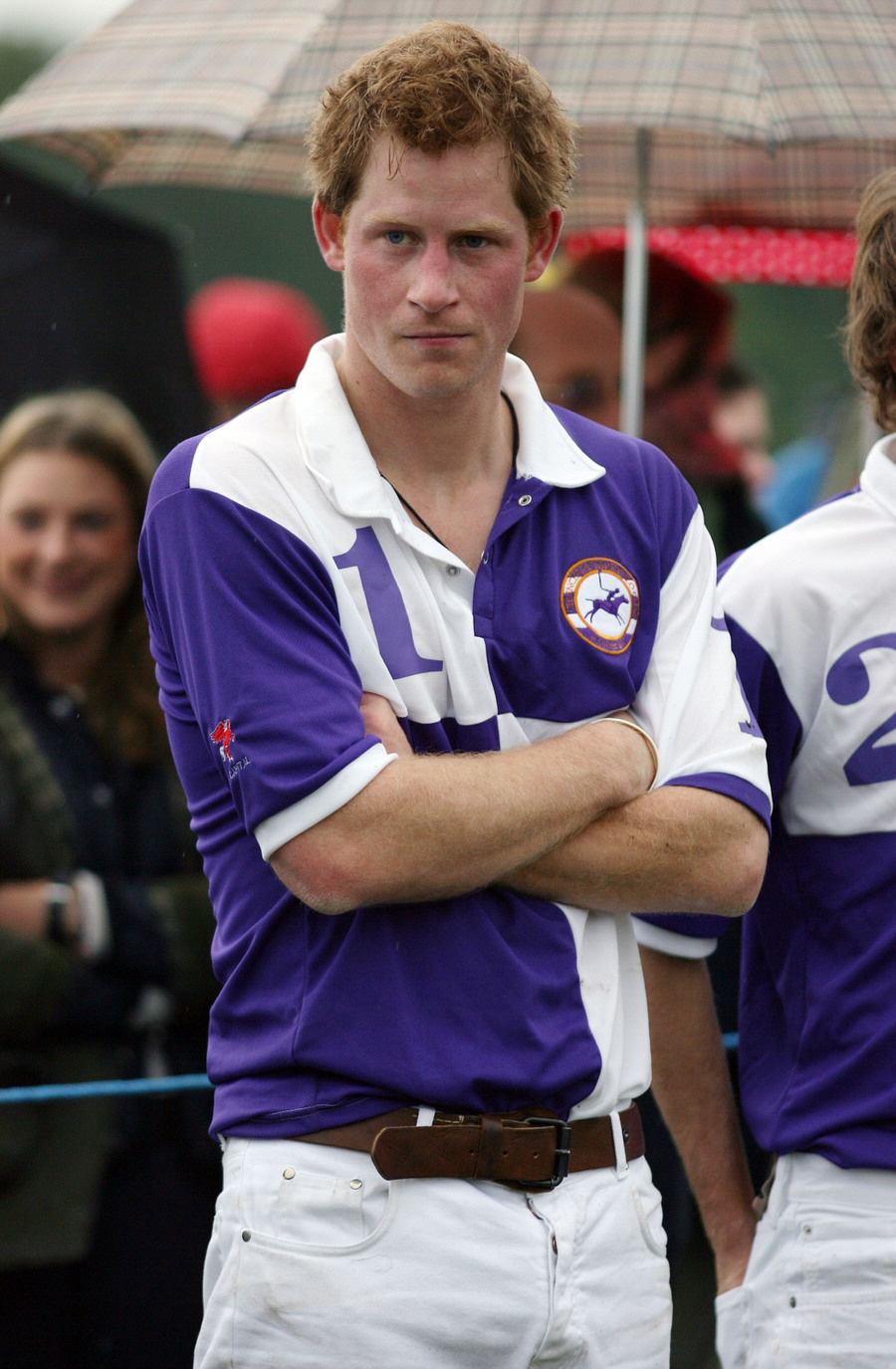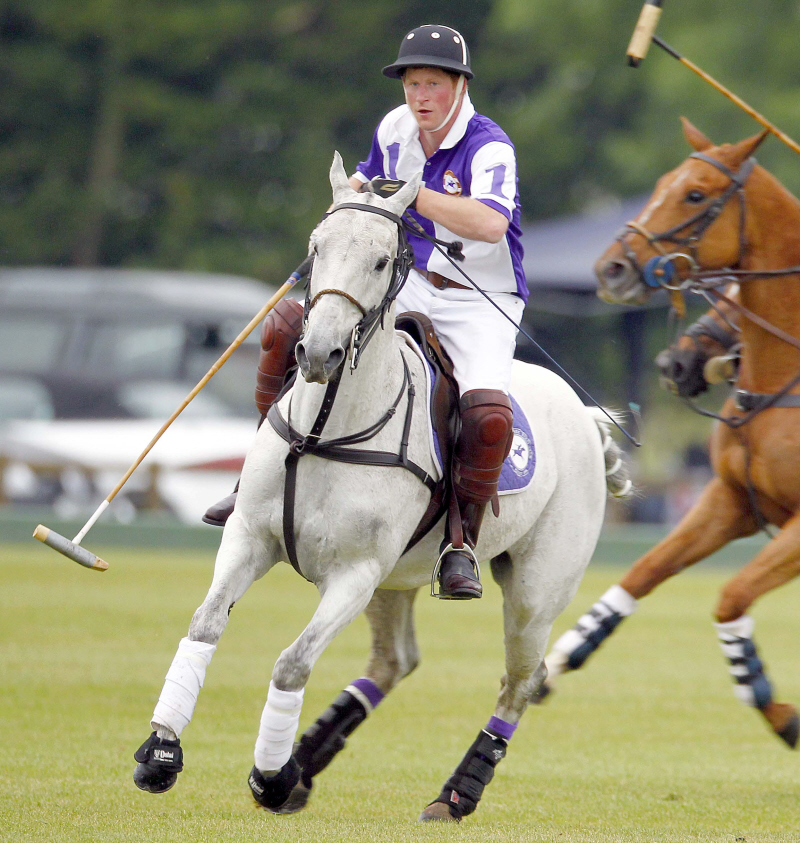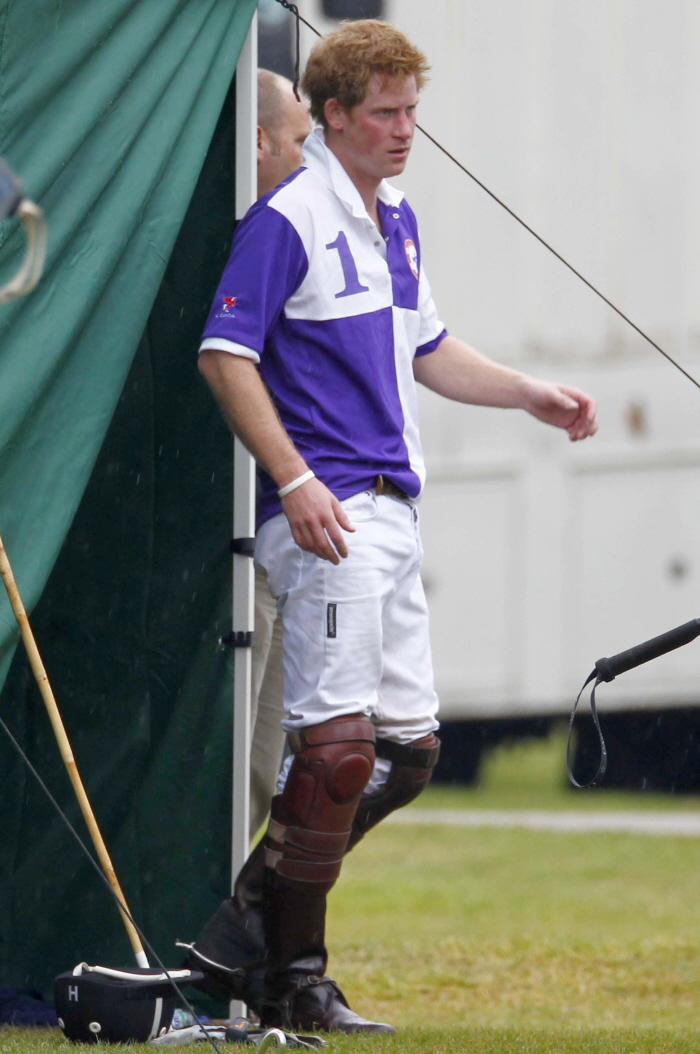 Photos courtesy of Fame & Pacific Coast News.