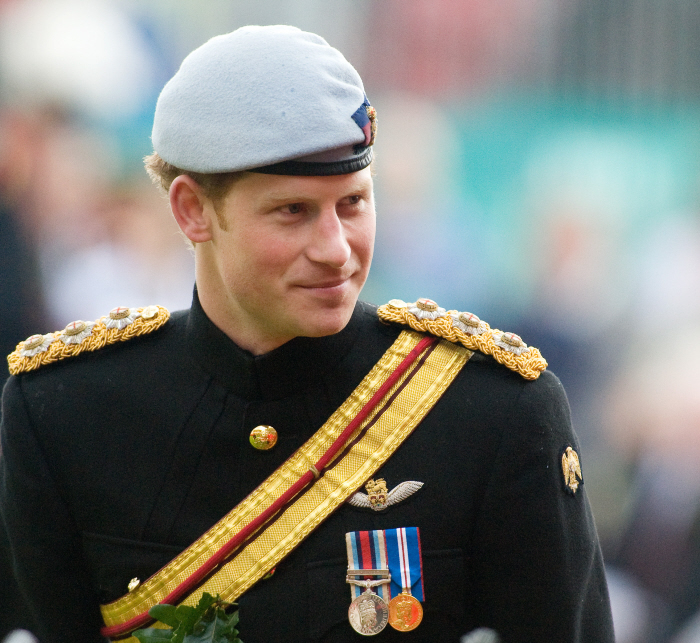 This is funny – Prince Harry was doing a tour of London's Royal Hospital yesterday, and he was asked by an 85-year-old veteran: "When are you getting married?" Eight-five years old and a good gossip every day of his life, I presume. I love when old dudes get all up in the young whippersnappers' bidness. Anyway, Harry was startled, but he managed some finesse:
Now that Prince William is officially spoken for, everyone wants to know about little bro Prince Harry's wedding plans — even elderly war vets! Dating Chelsy Davy on-and-off for the past four years, Harry, 26, toured London's Royal Hospital Chelsea's infirmary (founded in 1682 for British war heroes) on Thursday.

While greeting vets Harry encountered 85-year-old William Titchmarsh, a member of the Gunners Regiment. "When are you getting married?" Titchsmarsh asked the Prince. Decked out in his Blues and Royals uniform, the redhead looked surprised by the bold question.

"Not for a long time," Harry replied. "Who put you up to ask me that?"

Joked Titchmarsh: "They'll shoot me in the morning!"

After that exchange — and meeting with the hospital's oldest resident, 99-year-old Joe Britain — Harry watched the annual Chelsea Pensioner's parade, where 300 elderly vets marched and gave military salutes.

Following the parade, he praised the marchers — and mocked his older brother William, 28. "I find it terrifying that your drill is so much better than my brothers', but it doesn't surprise me."

Getting serious, he added: "The Army, for me and thousands like me, is a family. In that respect, for veterans coming here, it must be like coming home. That is why this place matters, and always will."
[From Us Weekly]
So… Harry won't be getting married "for a long time." Too bad Chelsy, too bad Pippa, too bad Adele, too bad Charlize, and too bad Cameron Diaz. The Ginger Prince is going to sit at home and watch Bridget Jones' Diary whilst eating some Ben & Jerry's, thank you very much. He is going to become a proud father… of two gorgeous cats. He's going to get choked up during commercials for greeting cards and life insurance. He's not going to be hurt one more time. He's not gonna cry no more!
By the way, I salute Mr. William Titchmarsh. You are a world-class gossip. Next time, ask a follow-up, "So, how big is it, kiddo?"
These are all photos from yesterday's events outside of the hospital: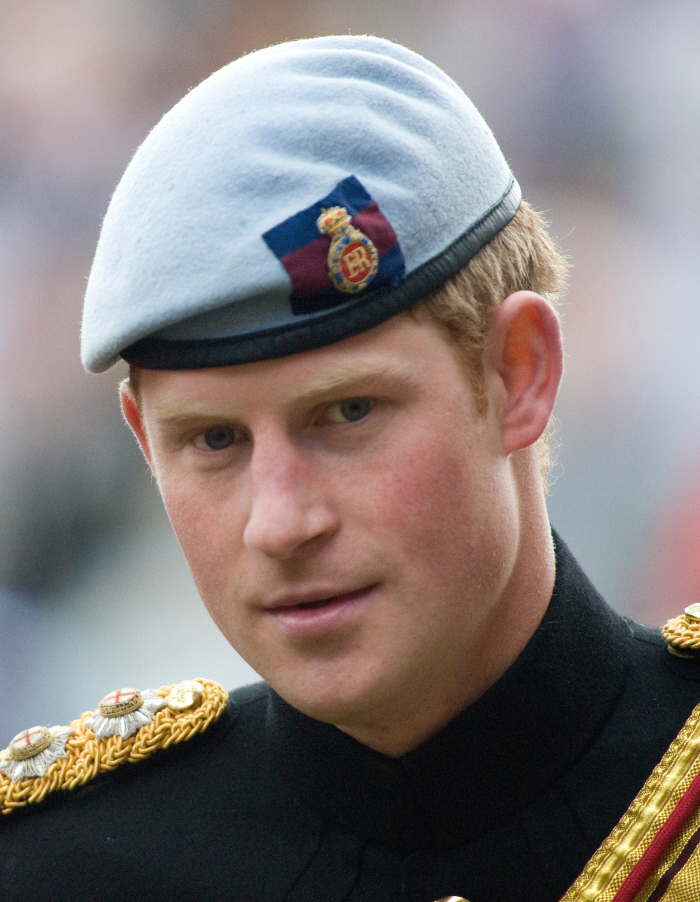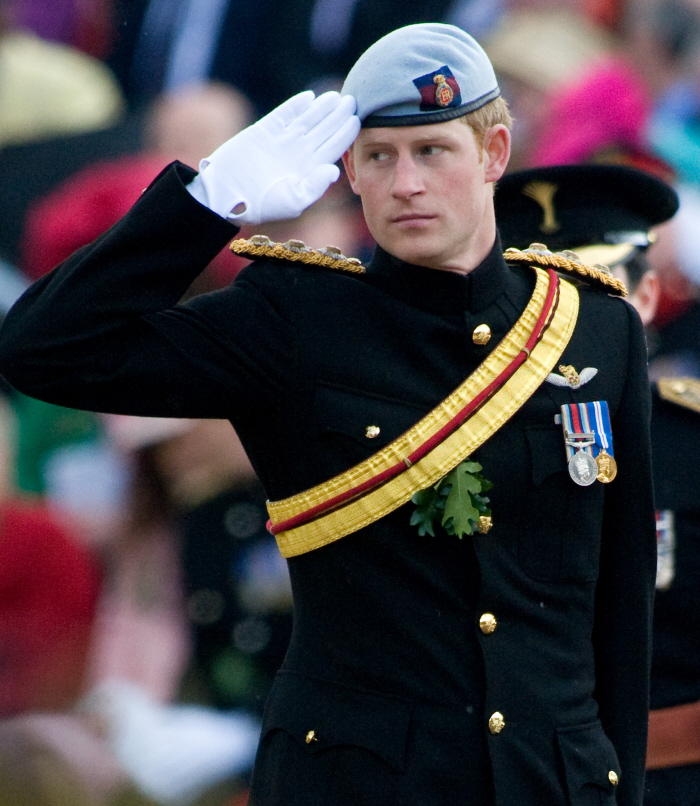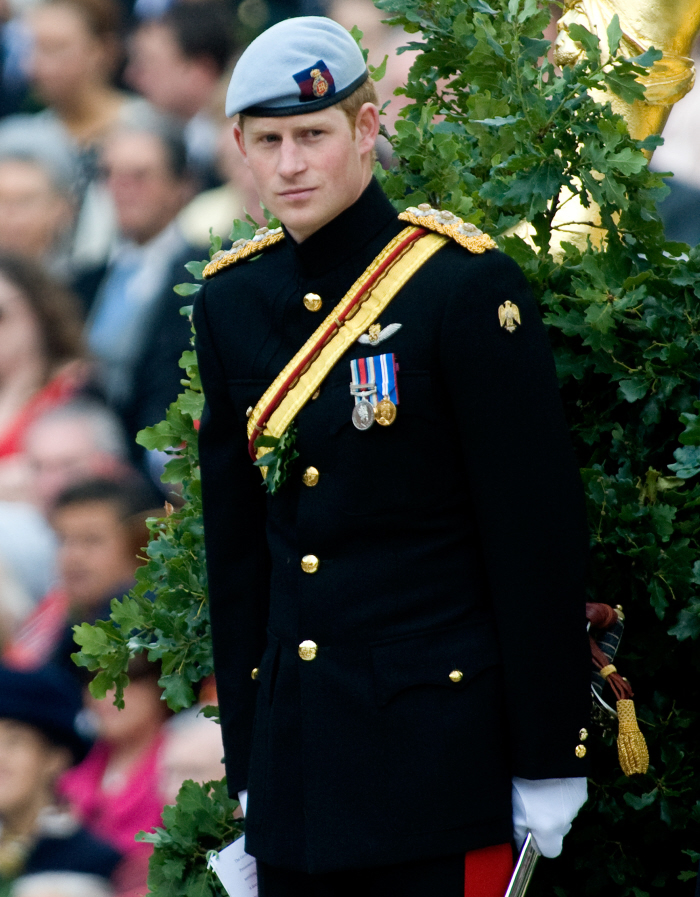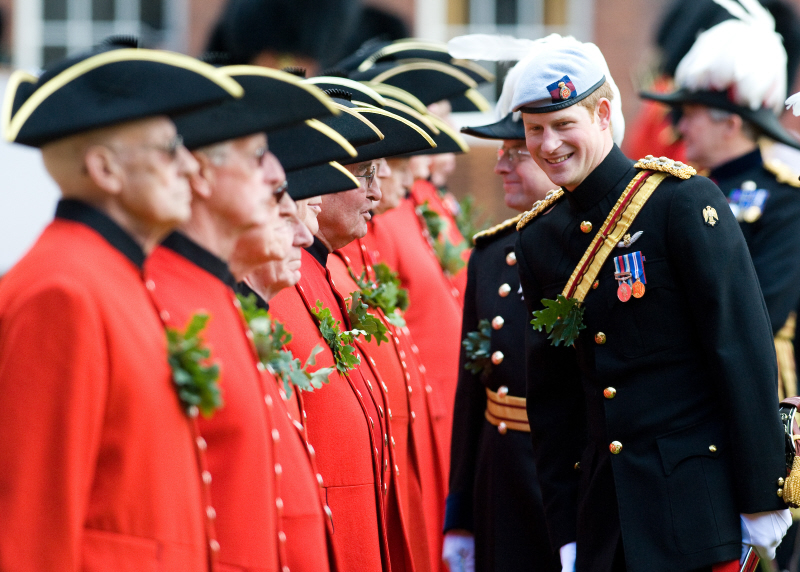 Photos courtesy of WENN.