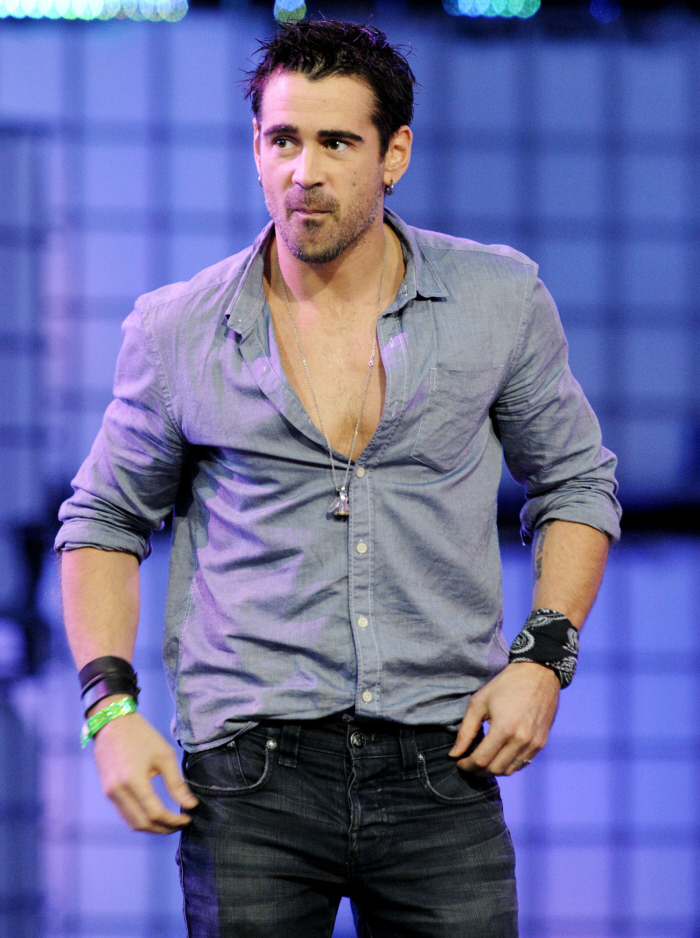 I honestly feel like I could get pregnant just from looking at photos of Colin Farrell. It's different with other dudes that I like – say, Gerard Butler. I'll look at a photo of Gerard, and I'll stare at for a while, analyzing his hair or his clothes, checking to see if I can make out a glorious bulge. With Colin, I feel like I have to look away. Like, I can't stare too hard or else I'll get pregnant, or worse. If anyone is capable of inseminating a woman without being in the room, it's Colin. He's just that virile.
Anyway, these are photos of Colin and his man-cleavage at the MMVAs last night. I don't know why his shirt is unbuttoned so far, especially considering the night was pretty heavy on the tweens. Most of the people there were underage? And here's Dirty Uncle Colin, getting 13-year-olds pregnant with a piercing gaze and half a pec.
Colin was in Toronto for the MMVAs because he's filming Total Recall in town. He arrived there a while back, but Jessica Biel (his costar) just came to town last week. Now we can look forward to many, many, MANY stories pushed by Biel's rep about how Colin is getting Jessica pregnant with his cupcakes or whatever. According to a "preview" of Biel's agenda, an insider told The Mail last week that Biel "loves Colin's accent and personality. She's completely over Justin, she's having fun being single and thinks Colin is a blast. They've been hanging out between takes and Colin's suggested they go out after work." Biel better watch out. Colin isn't going to be down with some PR-friendly thing. He'll just get her pregnant and dump her.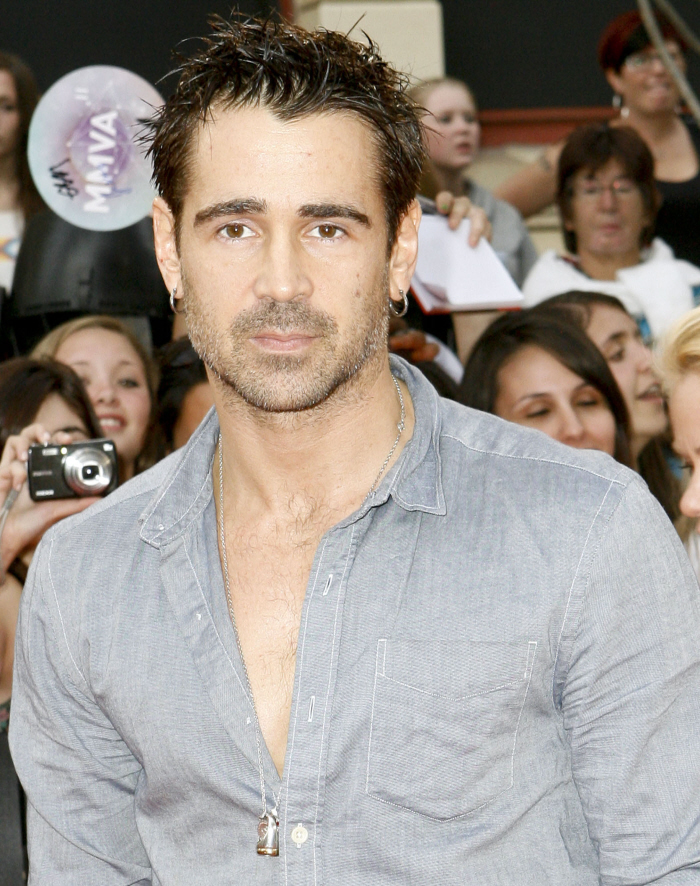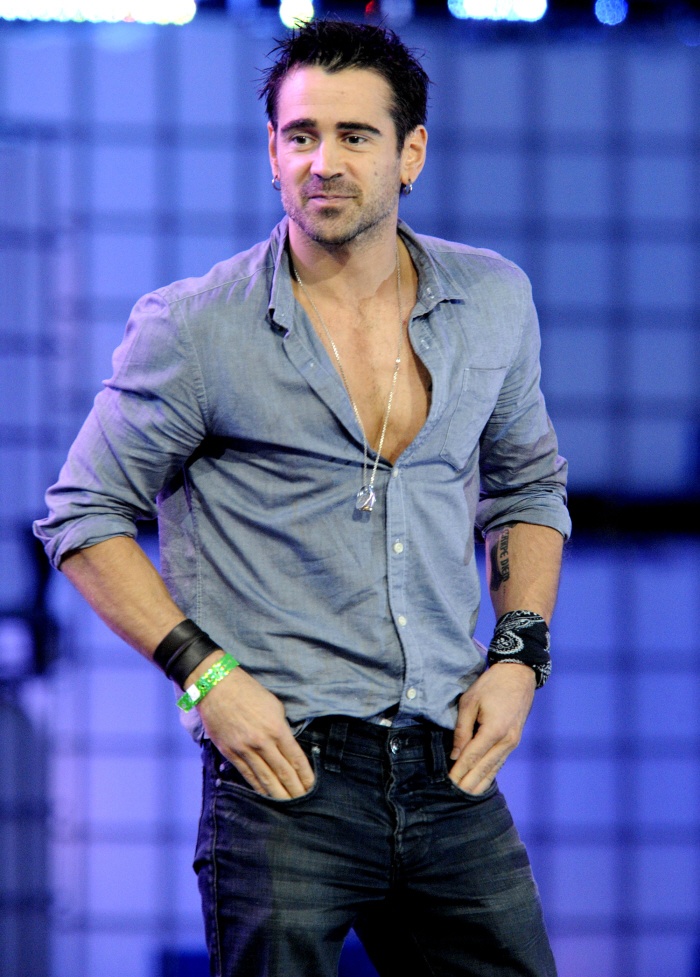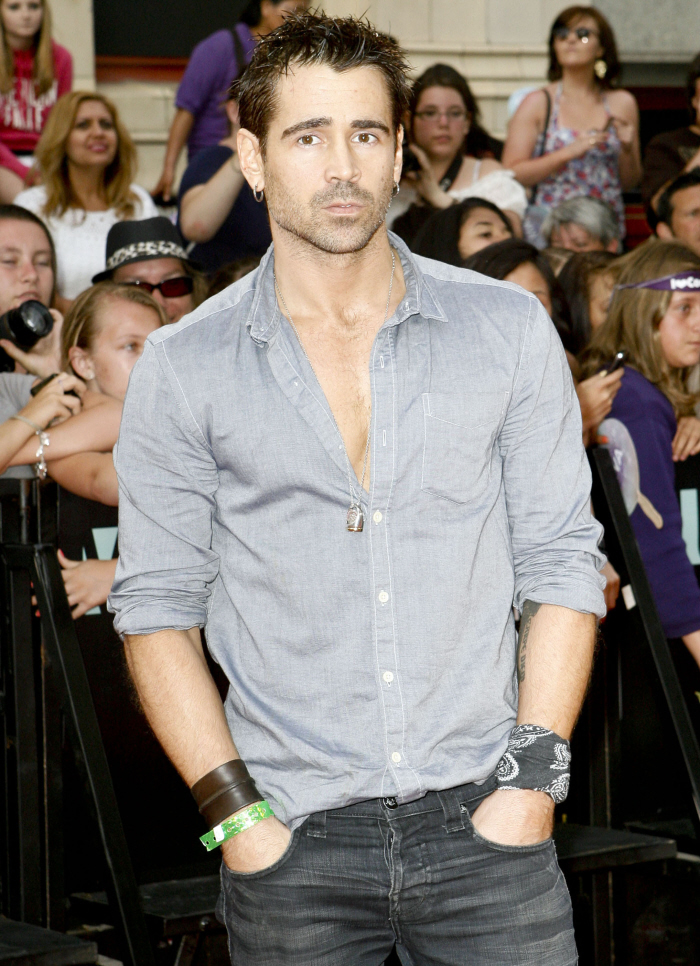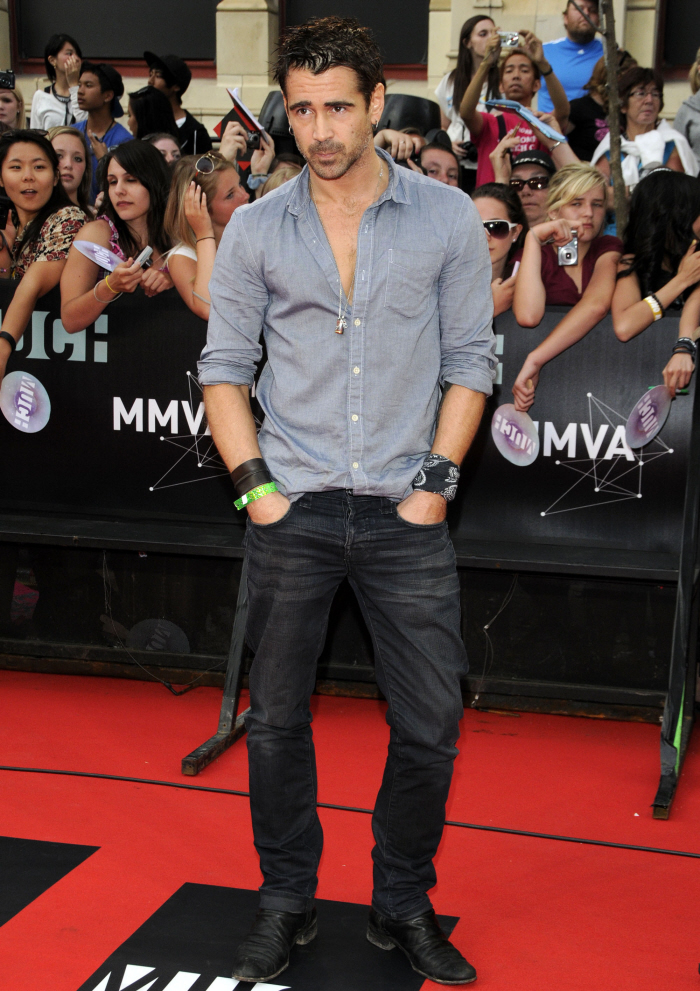 Photos courtesy of WENN.