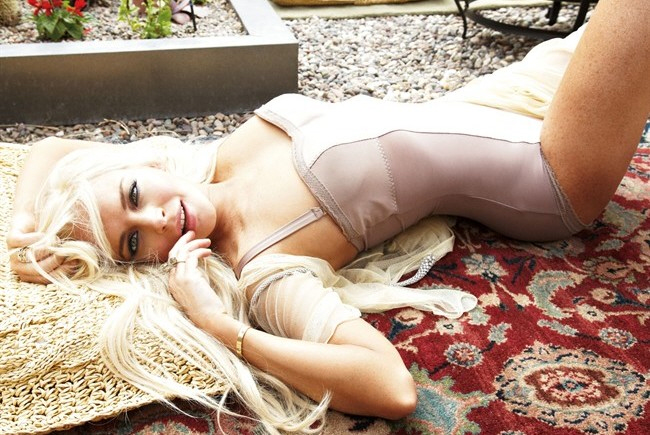 Linnocent is the cover girl for the August issue of Vanity Fair Italia. I'm praying that this is the only Vanity Fair cover that she's got coming in the near and the distant future, but I'm starting to get an itchy feeling that the crackhead will also be covering the September issue of the American VF. Would you like a joke? Before I turned on the Google Chrome translator to find out what Linnocent was saying, my eye caught this headline: "Lindsay Lohan: Che male ho fatto?" I know it's Italian and everything, but I would like to think they're calling Linnocent a fat she-male ho.
As far as the photo shoot goes… I'm loathe to use this terminology, but it just seems utterly appropriate for Linnocent: she looks like trailer trash. The white-blonde hair, the skimpy, cheap looking costumes, the frosted pink lipstick, the wonk eye, the crack lips, the vacant expression, the budget "trying so hard to be sexy" vibe… it's all so trashy.
Now, the interview… no one really great has any decent translations, but if you'd like to attempt the Google Chrome translator, you can try the original Italian article here. Linnocent did this whole thing, photo shoot and interview, while under house arrest. The highlights seem to be: "With her grueling month-long house arrest at an end, Lohan talks about her mistakes and her future, the gun she keeps in her pink fur jacket, the fact that jail is a terrible place and her plans to get back into acting." Wait… what?!? A GUN?! Oh, Jesus. Samantha Ronson's new girlfriend better watch her ass. Someone who speaks Italian, please send in the English translation of the gun quote. Here are some quotes that other sites are carrying:
She's a good actress: "I want to be an actress and I'm good. You learn from your mistakes, right?"

On jail: "Unless you're a killer, I don't see a reason to stay there. I never hurt anyone but myself."

But she's promising to get back on track and return to work in the fall. She told the magazine: "In October, I'll begin work. I hope to spend next year on set."
[From Various Sources]
WTF? "Unless you're a killer, I don't see a reason to stay there. I never hurt anyone but myself." Like the time she hijacked a car, ran over a guy's foot, kidnapped two of his friends, and endangered countless others by driving all drunk and coked out of her skull? Like the time she CLIPPED A BABY? Like all the crap she's stolen over the years – millions of dollars worth of jewelry, clothing and God knows what? Like the time she beat the hell out of a rehab employee? All of it, VICTIMLESS CRIMES, according to Linnocent. And THAT is why I will never believe that she's turned over a new leaf. She's just a narcissistic a–hole who never accept responsibility, EVER. Unfortunately, she won't really be punished until she actually does kill somebody.
UPDATE: Thanks to all of the Italian-speakers for the translation on the gun quote. Here's what Linnocent says, in a nutshell:
She brings out a pink fur jacket and a gun: 'I've got a permit to carry a firearm, but it's not loaded, I keep it in the house in case someone tries to get in.'
You know the pink fur jacket, right? That's the coat that she's wearing in those cracked-out, busted photos I always use. Viva la Linnocent!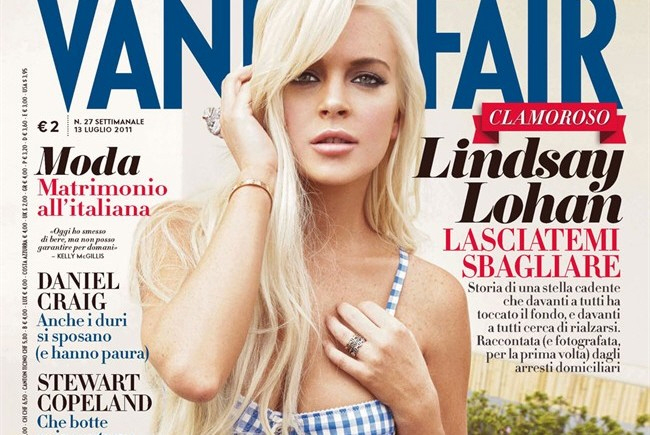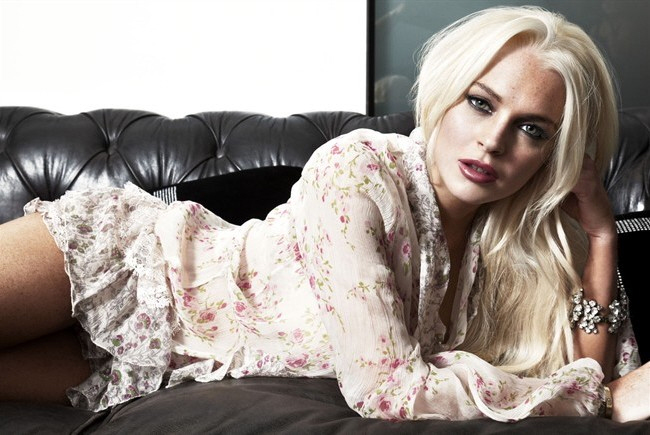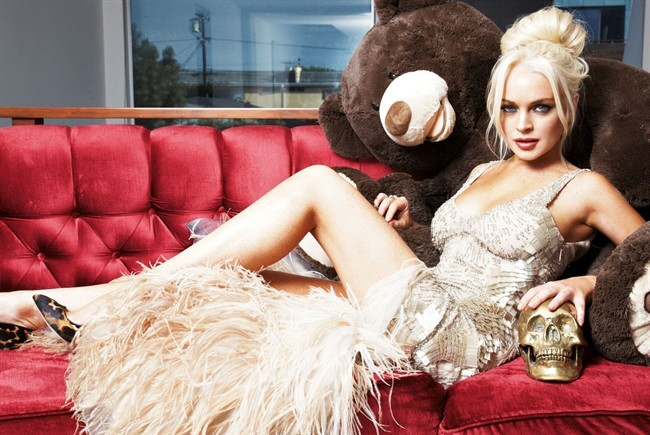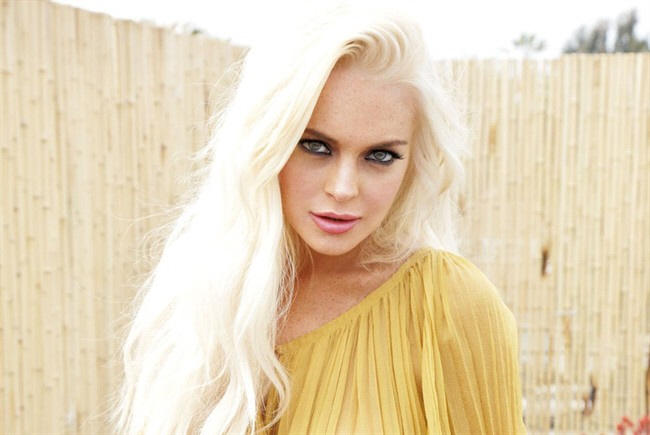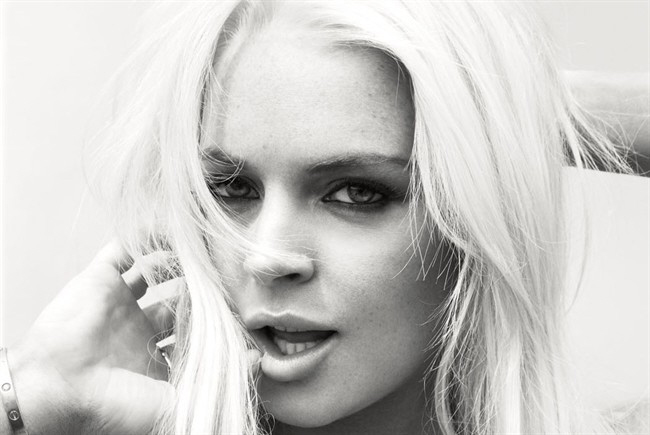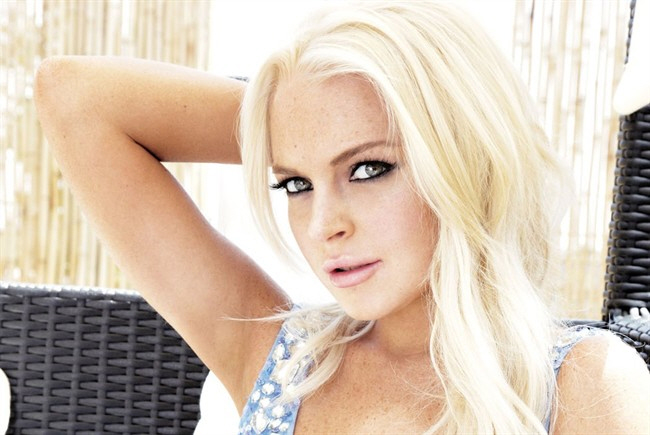 Photos courtesy of Vanity Fair Italia.