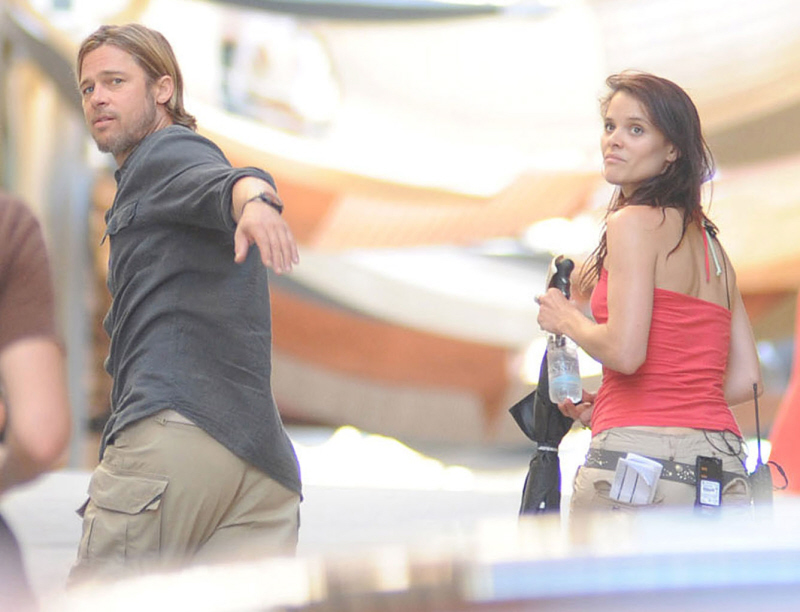 First up: OK! Magazine has a story in this week's issue about Angelina Jolie being all pissy and nasty and paranoid because Brad Pitt is eyeing up a saucy brunette on the set of World War Z. Now, in that film, Brad's wife is being played by the pretty redhead from The Killing, so I don't know who this brunette chick is. Hollywood Life has a photo of the girl, and I think she might be the same chick in the photo above – the girl in the pink tank top.
Brad Pitt and Angelina Jolie famously met and fell in love on the set of Mr. & Mrs. Smith, and now it appears that history may be repeating itself. OK! spoke with a source who reports, "[Brad's] been spending a lot of time with a woman who's been with him on and off the set. And word is that Angelina is paranoid about her." Uh-oh!

The on set beauty has been spotted being touchy feely with her famous pal on more than one occasion, and the two seem very comfortable together. This is all happening in Malta as Brad films World War Z, and Angelina is shacked up nearby with the couple's brood of six children.

"Their marriage plans haven't been discussed for weeks now," the source claims. "And it's quite a coincidence that they're being pushed back right when Brad is getting close to another woman."

Ironically Angie, just like Brad's ex Jennifer Aniston, finds the relationship "not cool."

Further complicating issues is Angie's anger over the fact that Brad contacted Jen after the death of her dog Norman.
[From Hollywood Life]
Meh. I don't think Brad would cause a kafuffle with Angelina over some random brunette – if and when Brad screws around, it will be with someone A-list, I think. I could see him trying to put the moves on Cate Blanchett, or Kate Winslet, someone like that. Not on "Random Brunette #4".
Meanwhile, Angelina Jolie has regained her rank as the highest-paid actress in Hollywood, according to Forbes. Her biggest competition? It's not who you think – the only lady making as much money as Angelina is…. Sarah Jessica Parker?!?
She is usually pipped to the post by former love rival Jennifer Aniston. But Angelina Jolie has overtaken her partner's ex-wife and climbed the ranks to earn the top spot on Forbes magazine's annual list of the highest paid actresses in Hollywood. The Tourist star is sharing first place with Sarah Jessica Parker after both stars earned US$30million in the year from May 2010 to May 2011.

Meanwhile Jennifer Aniston shared third place with Reese Witherspoon, each earning $27million this year. Aniston climbed one spot from the 2010 list while Witherspoon fell from second place.

Angelina Jolie's two films Salt and The Tourist, raked in $300million and $280million respectively.

And despite being savaged by critics and fans, the Sex and the city sequel, starring Sarah Jessica Parker, still achieved $290million at the box office, although it earned significantly less than the first movie which earned $415million). Parker, who was named Creative Director of the Halston Heritage label last year, has an income from her highly successful fragrances. While a third Sex and the City film is rumoured, the actress will next be seen in the romantic comedy I Don't Know How She Does It.

A string of flops don't appear to have affected Jennifer Aniston's earning power. The former Friends star partnered with Adam Sandler in Just Go With It, which earned a solid $212million, and her ensemble comedy Horrible Bosses is out this month. She tied with 2007 top earner Reese Witherspoon, who has also overcome flops in the last year, such as How Do You Know which suffered a loss of $73million. Her latest, Water For Elephants with Robert Pattinson, has earned $57million so far on an estimated $38million budget.

Julia Roberts has still got it, proving that she can star in just one film a year and still rake in $20million. The Pretty Woman's only feature last year, Eat, Pray, Love made a tidy $205million at the box office. Roberts supplements her salary as the face of Lancome cosmetics and Lavazza coffee – she is understood to have been paid 1.2million euros for a 45-second non-speaking role for the Italian coffee house.

In another tied position, Twilight star Kristen Stewart matched Roberts' $20million for her work on the vampire franchise. Kristen has completed work on the final installments, Breaking Dawn parts One and Two, and is next starring in Snow White and the Huntsman.

Katherine Heigl earned $19million, followed by Cameron Diaz, whose earnings fells from $32million the previous year to $18million. Her latest comedy Bad Teacher is currently performing well, earning $31million in its opening weekend in the US.

Last year's top earner Sandra Bullock also plummeted down the list, earning $15million, compared to 2010′s staggering $56million. The Oscar winner stepped out of the spotlight in recent months following her stellar professional year (marred by her very messy and public divorce from husband Jesse James) to care for newly adopted son Louis. She is back on a film set now shooting Extremely Loud and Incredibly Close alongside George Clooney.

Meryl Streep rounds out the top ten actresses, earning $10million for romantic comedy It's Complicated.
[From The Mail]
I don't know how much of a victory this is for Angelina considering she's right up there with SJP. Meh. Plus, I always feel like the top-earning ladies have targets on their backs, that they're making such crazy paychecks that everyone is just rooting for them to fail.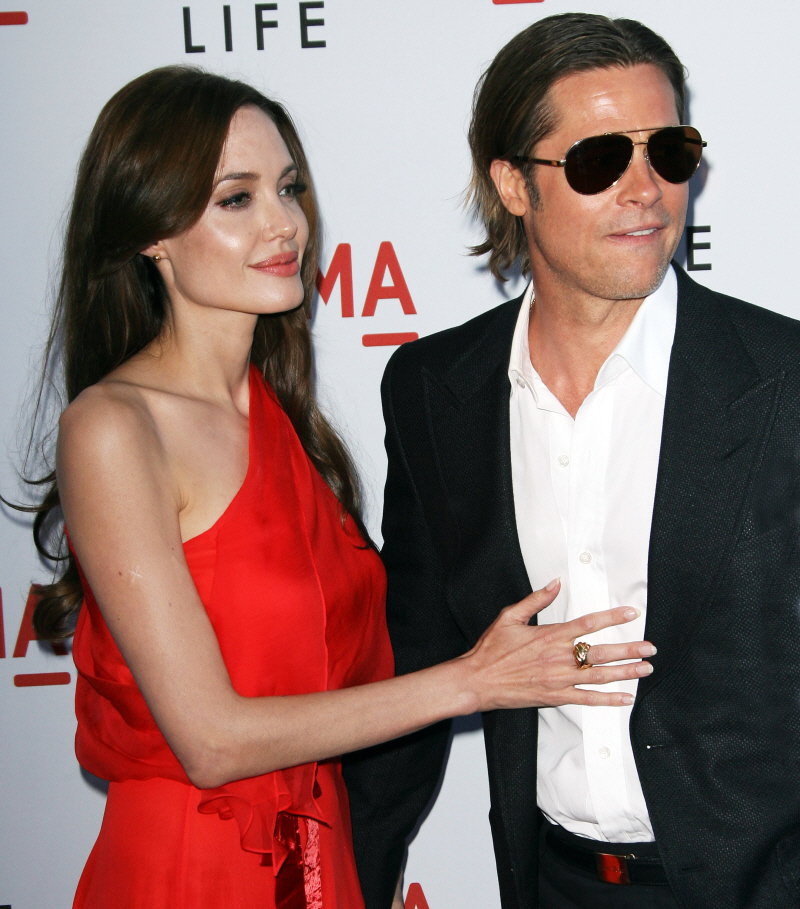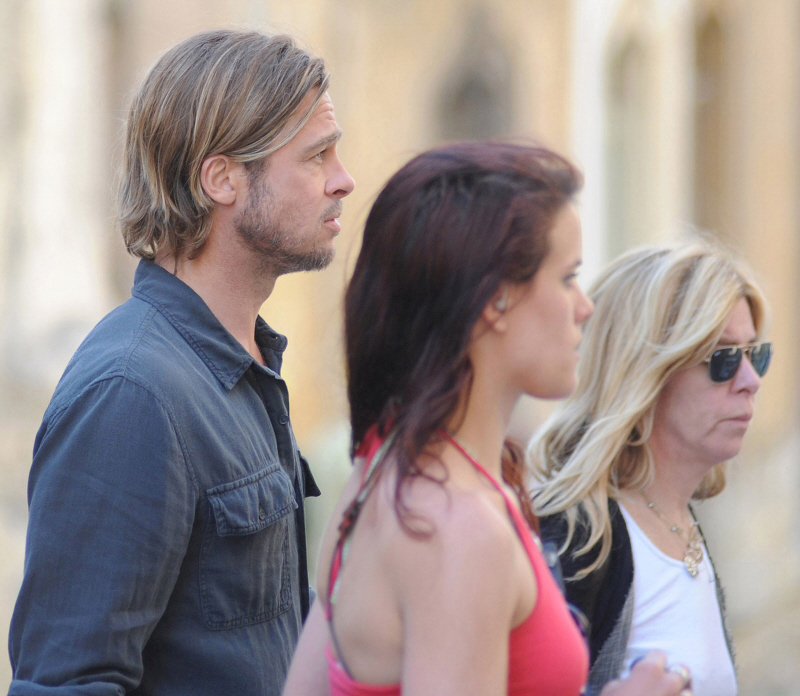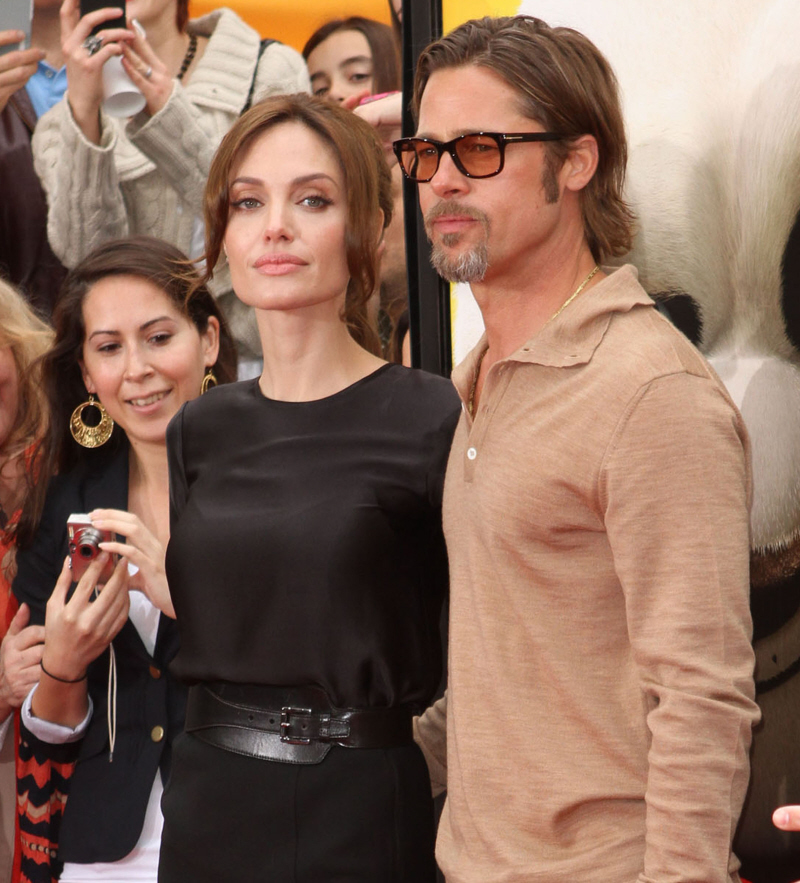 Photos courtesy of WENN.