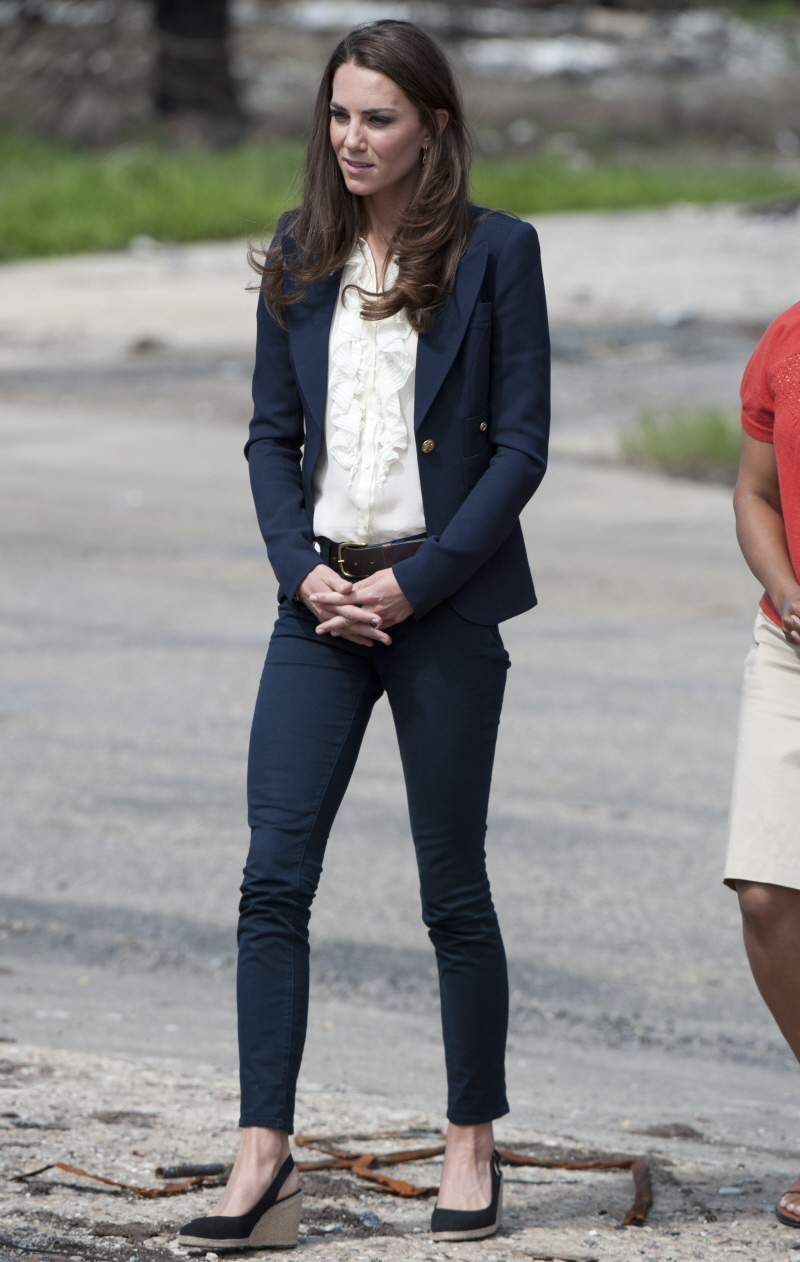 Yesterday, after Prince William and Duchess Kate got finished with their camping trip (in which Kate merely looked at solid food and shivered), they headed to an Alberta town called Slave Lake. Slave Lake had a wildfire in May, and parts of the town were left devastated. There was still fire damage for William and Kate to examine, and they met with locals and were generally pleasant. I think this was an "unscheduled" stop, but I'm not sure how that goes, what with all of the security and press and such. I'm pretty sure Kate is wearing the same pair of jeans that she wore for her camping trip – she just seems to have changed up the top part, wearing a frilly blouse and a navy jacket (I think the jacket is the same one from last week…?).
The Mail says Kate really has been wearing the same pair of J Brand jeans for days straight. I'm not going to judge her for having a favorite pair of jeans, or for wearing the same pair several days in a row, because I've done that (and continue to do that) too. I will judge her slightly because I don't find these jeans to be a particularly flattering cut on her figure. She has a boyish, lithe little figure with no hips whatsoever – she could find a really great pair of jeans that wouldn't make her look so… I don't know. Twig-like? Am I the only one who remembers Kate's healthy, athletic figure just a few years ago?
Oh, and the wedges are Nine West. I can't believe she's wearing Nine West shoes! That's kind of amazing. She really is a duchess on a budget.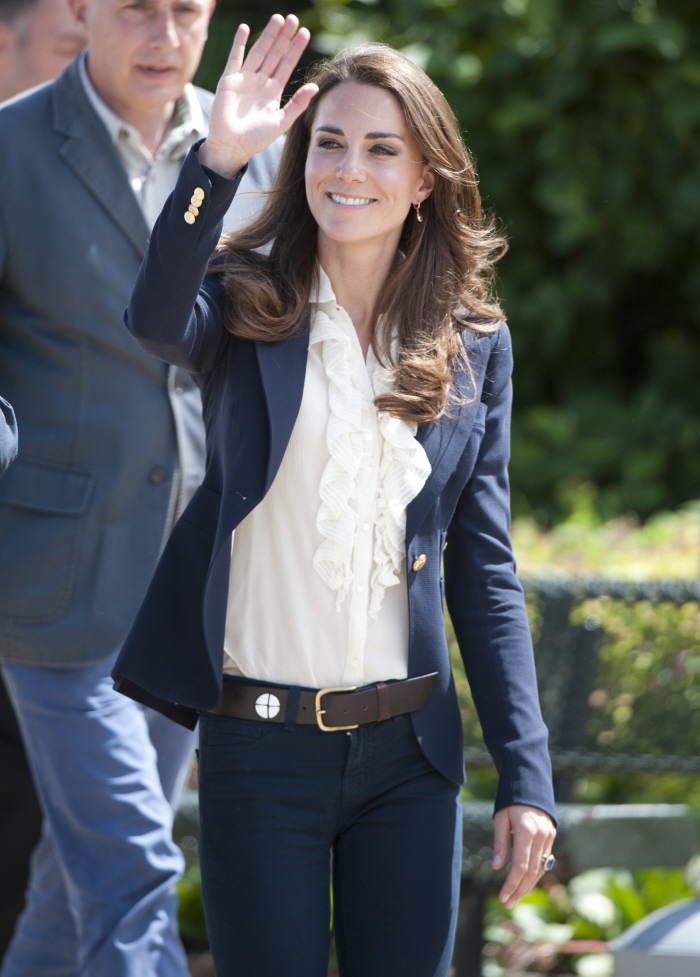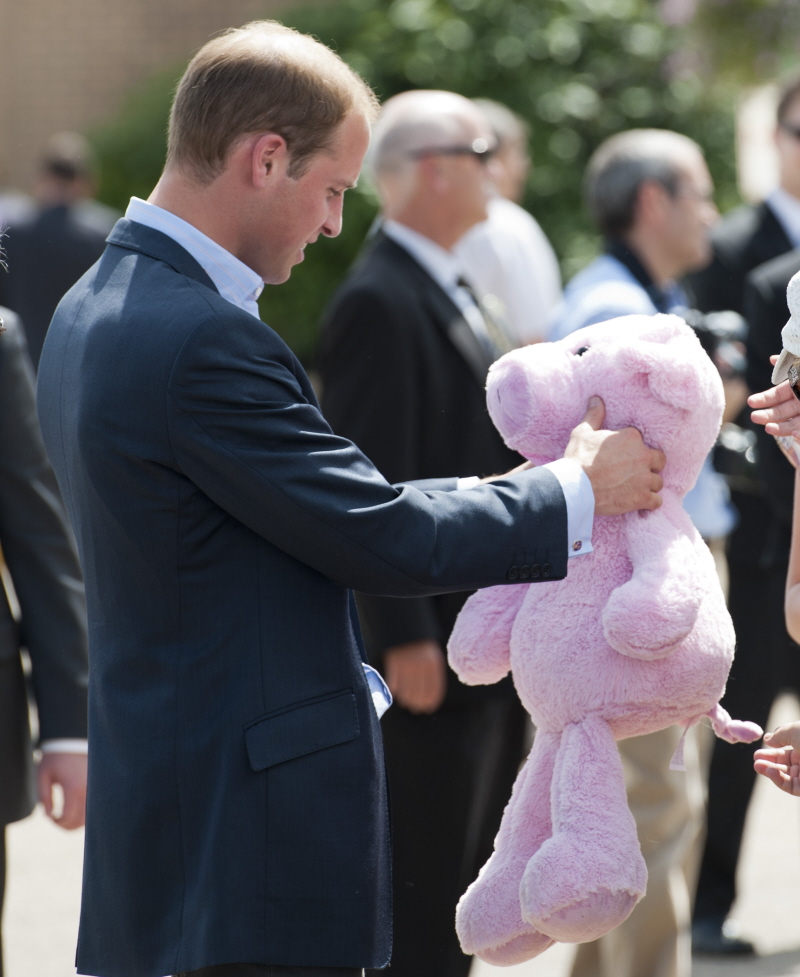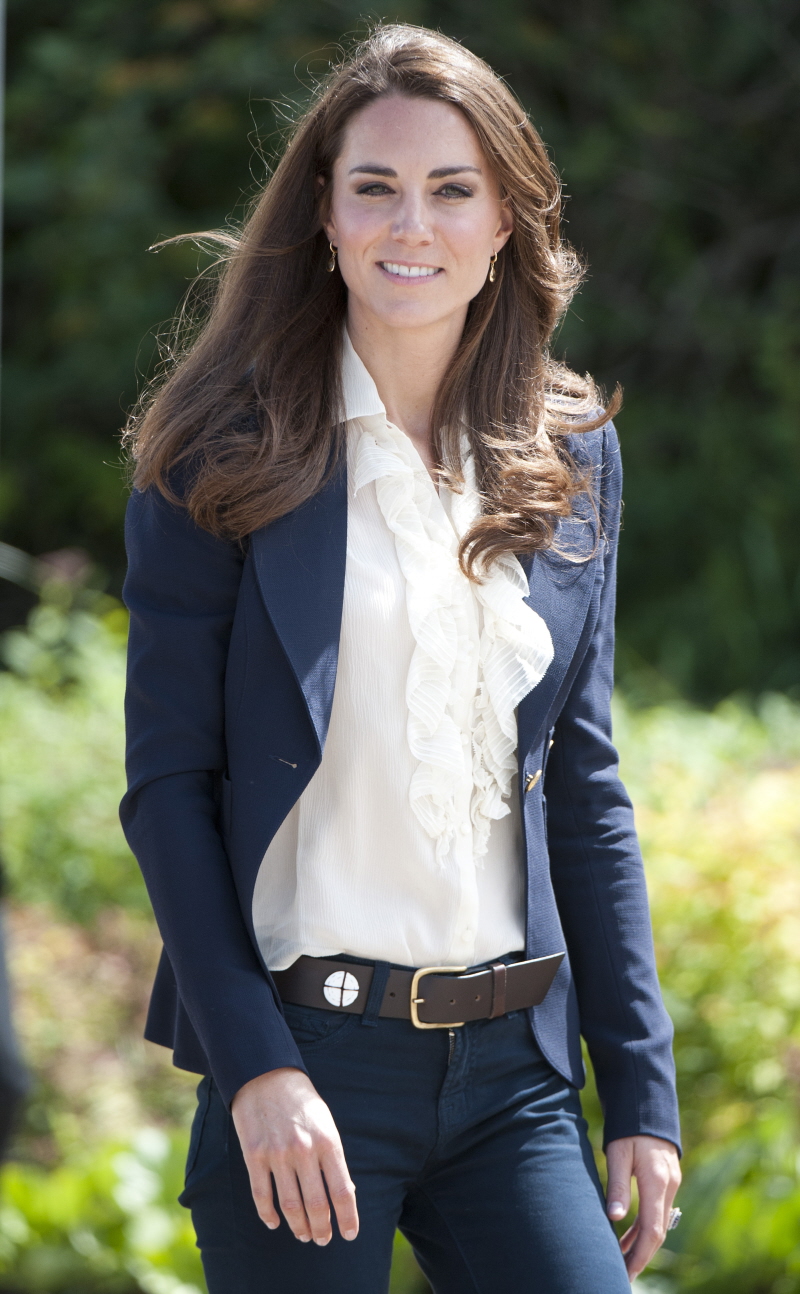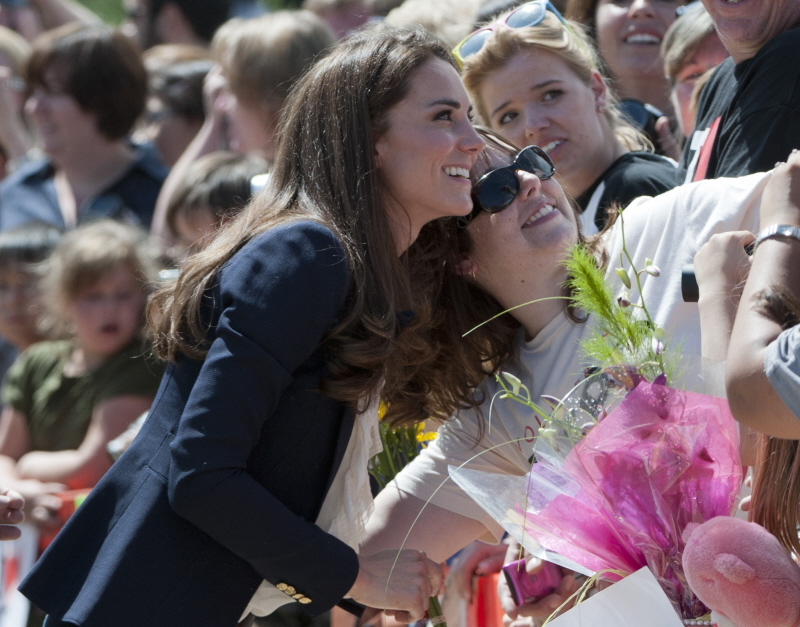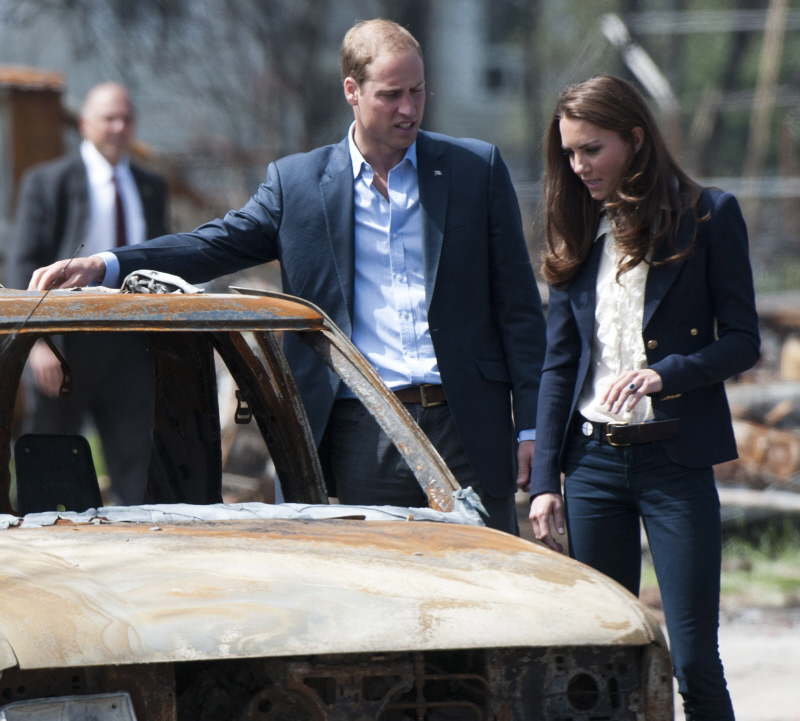 Photos courtesy of Fame.