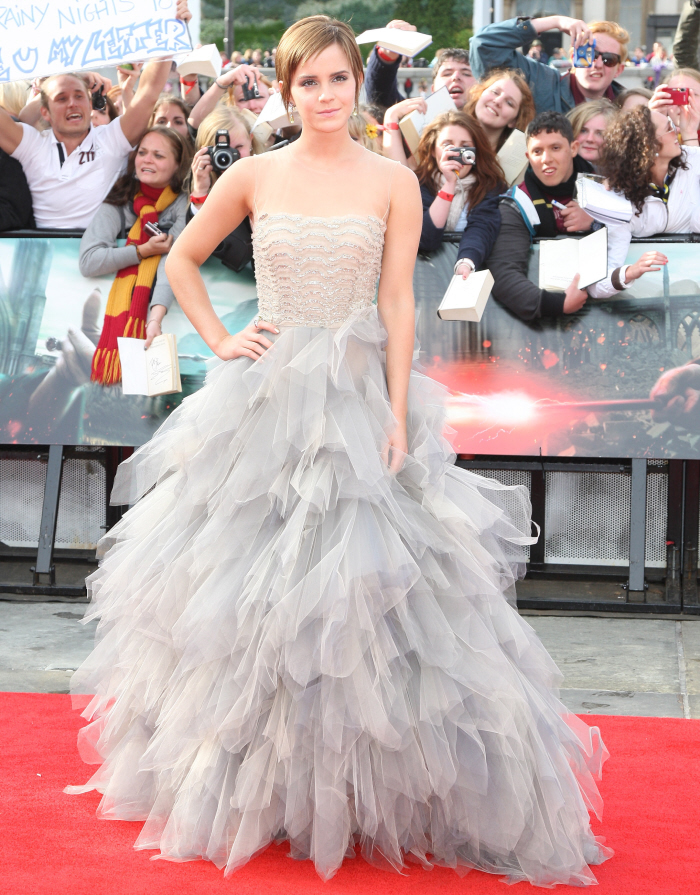 New photos! Happening right now – the world premiere of Harry Potter and the Deathly Hallows Part II, in London. The star of the red carpet? Of course, it's Emma Watson, in her absolutely gigantic Oscar de la Renta ball gown. What's with all of the princess-styles today? Anne Hathaway and now Emma. Emma is young enough to pull off the princess thing without it going "sickly sweet" in my opinion. I like the De la Renta – I think it would be better for an awards ceremony, but considering this is the last world premiere of one of the biggest franchises the world has ever seen, it's totally appropriate to go all out for the red carpet. Honestly, this looks like something Penelope Cruz would attempt, and although I love Penelope, it's better on a young girl.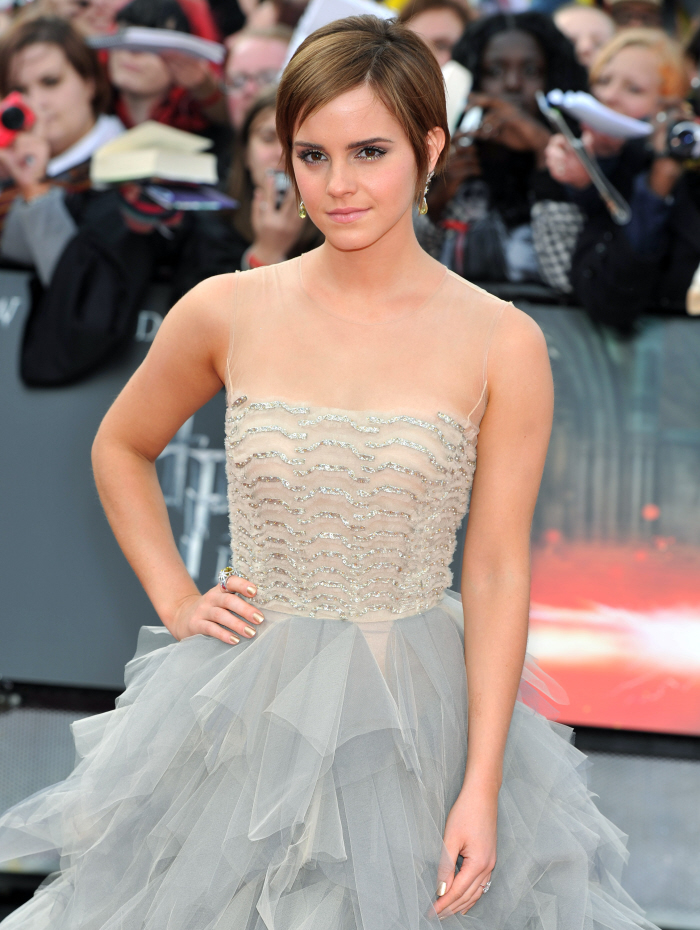 What do you think of Emma's hair? I feel like it's at an awkward stage. Some will say that it's super-fashionable and cute and even rocker-chic. It just looks awkward to me, though.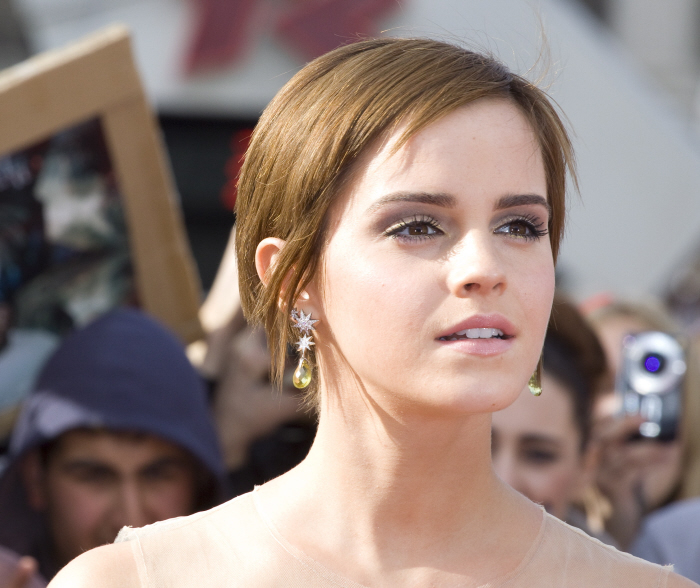 The "other" star of the red carpet? Helena!!!! God bless her. I love her so much. I'm assuming the dress is Vivienne Westwood, but lord knows who did the fascinator.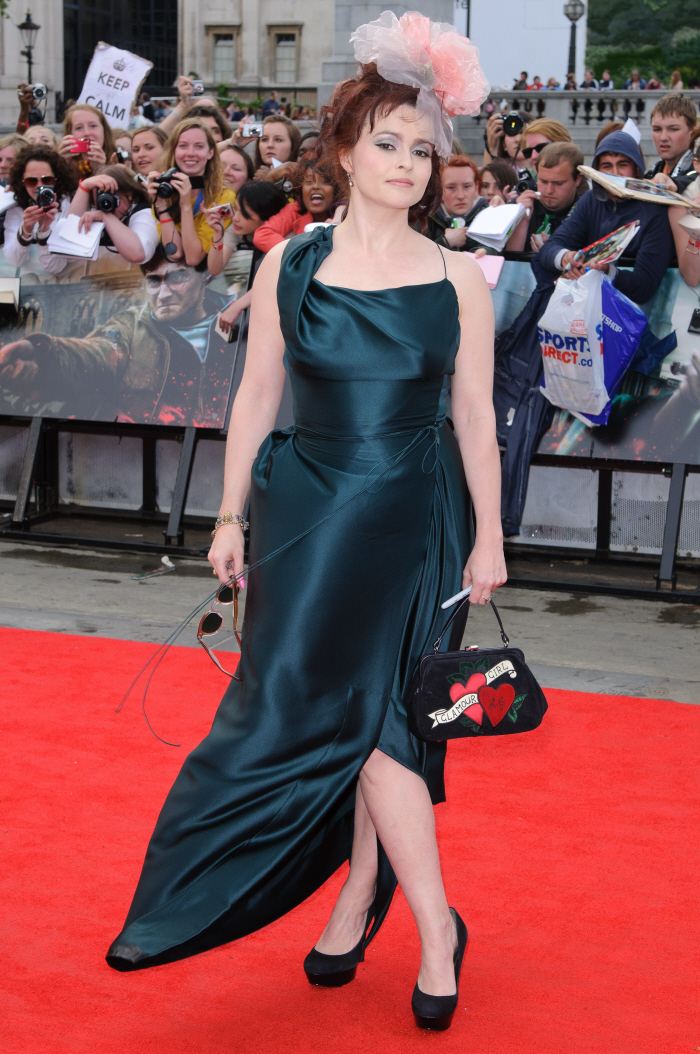 And lastly, we have a little Tom Felton, for those of you who get hot for him. I could see it.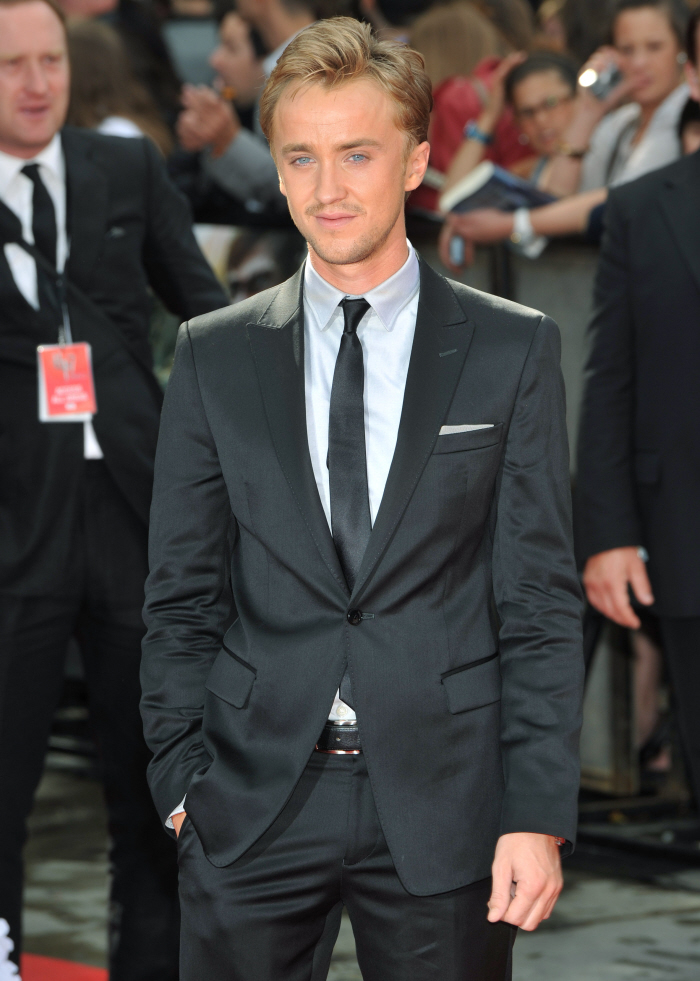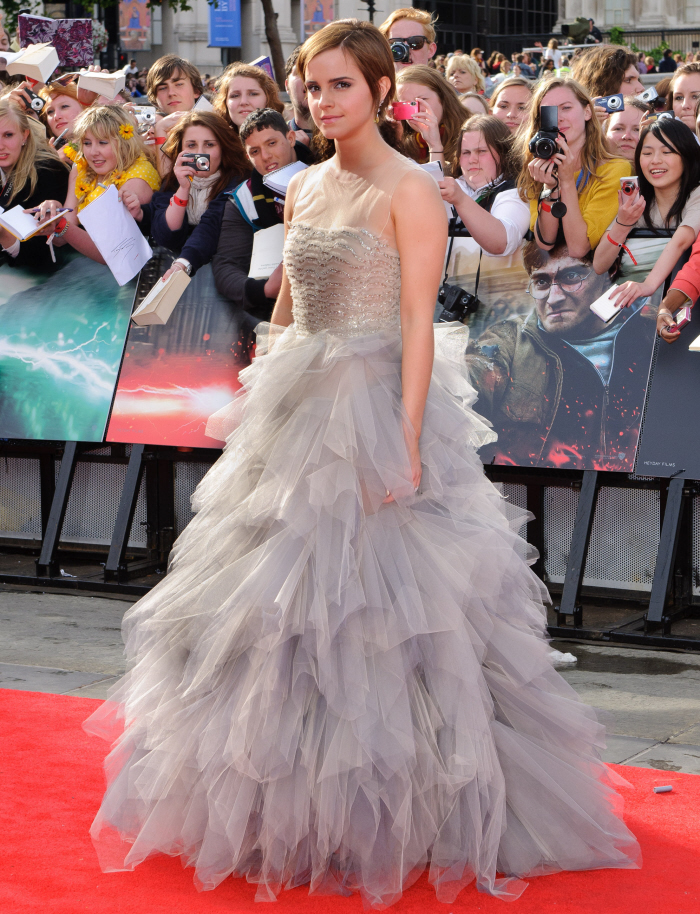 Photos courtesy of WENN.