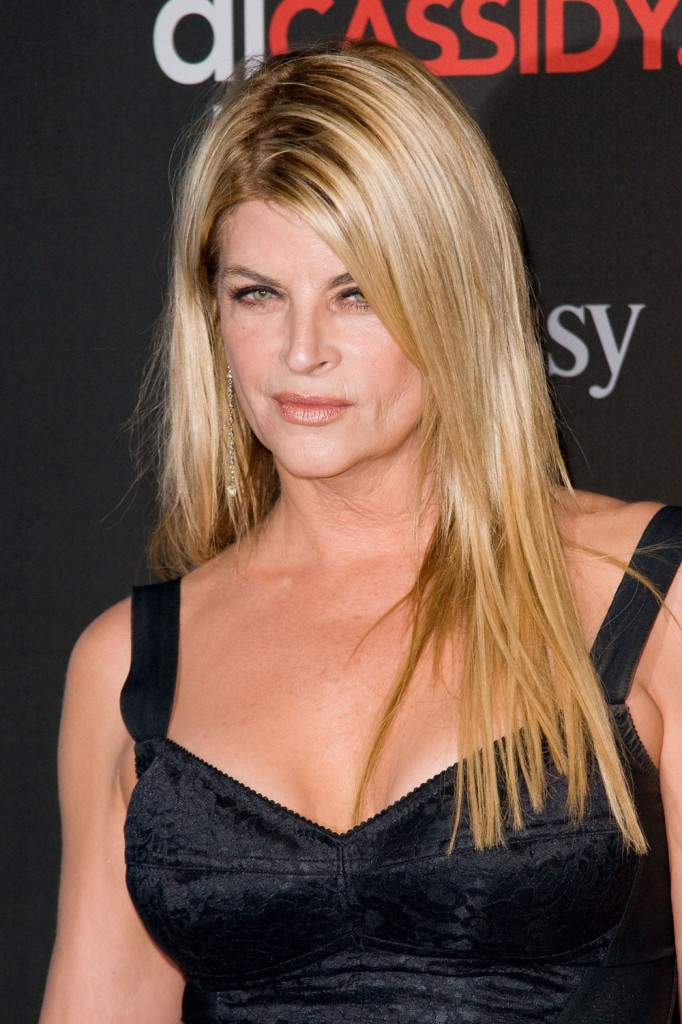 According to the National Enquirer, Kirstie Alley is now on the nicotine diet. The Dancing With the Stars finalist is reportedly frustrated that her efforts to lose more weight and keep it off aren't as successful now that she's no longer exercising for seven hours a day. Kirstie was spotted out smoking in New York, a habit she gave up seven years ago. It could have been a one-off, or Kirstie could be turning back to cigarettes to fight food cravings, if the Enquirer is to be believed.
Kirstie Alley… is so desperate to maintain her recent weight loss that she's secretly started smoking again. [Kirstie] quit smoking cold turkey in 2004 over health concerns.

But alarmed over regaining 12 pounds since the May 24 DWTS finale, Kirstie has started puffing like a smokestack hoping it will help keep her appetite under control so she can maintain her weight, say sources.

"Since she isn't dancing seven hours a day anymore and isn't being watched like a hawk over her calorie intake, she slipped up and went on a junk food bender," revealed a source…

She started binge eating to fill the void. "Once she started gaining weight, she realized that putting on pounds would only make her feel worse – so she started smoking to help keep the weight off," explained the insider.

Kirstie was spotted lighting up at New York City's Vault club on June 23, flaunting the city's outdoor smoking ban…

"These days whenever Kirstie get the urge to eat, she fires up a cigarette," said the insider.
[From The National Enquirer, print edition, July 18, 2011]
That sucks for Kirstie. I haven't smoked in about 15 years, but it's not an easy habit to give up. She probably has found plenty of ways to justify it to herself. I mean this is the woman who truly believes that she's a size 4 and is moments away from a 22 inch waist. You would think that she would just be happy looking at the fake tags her assistants sew in her clothing and not worry about losing more weight or keeping it off.
Kirstie looks hot though, and you can tell by her duckface that she knows it. (Although she pretty much always looks like that.) Here she is in a tight black dress at an event in New York on Wednesday night. She then had herself papped the next day in tight black leggings and a clingy black v-neck dress. She also wore this about a month prior to another event, on 6/20 at the Bad Teacher NY premiere, and sported a similar look on 6/28 for another pap outing, not that there's anything wrong with that. She has some great accessories to mix it up.
Wednesday: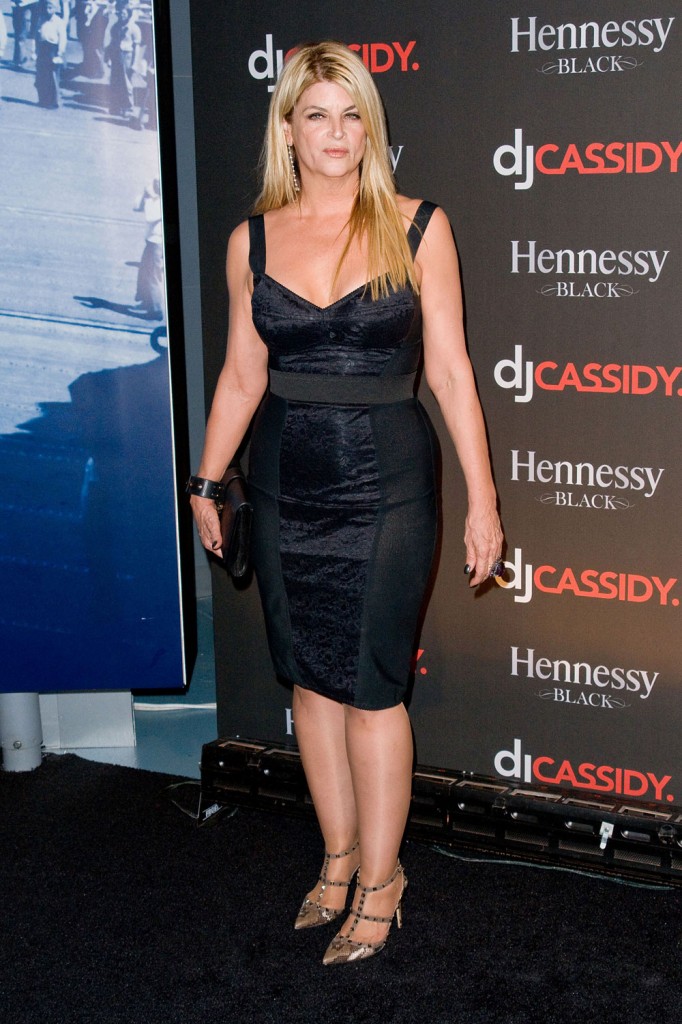 Yesterday: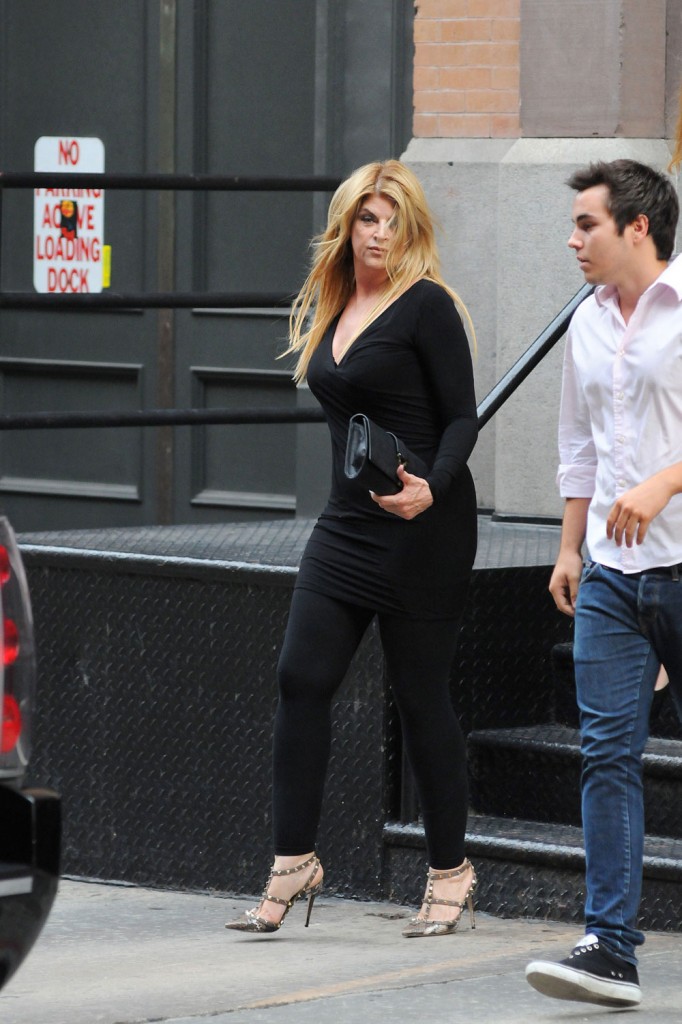 Yesterday: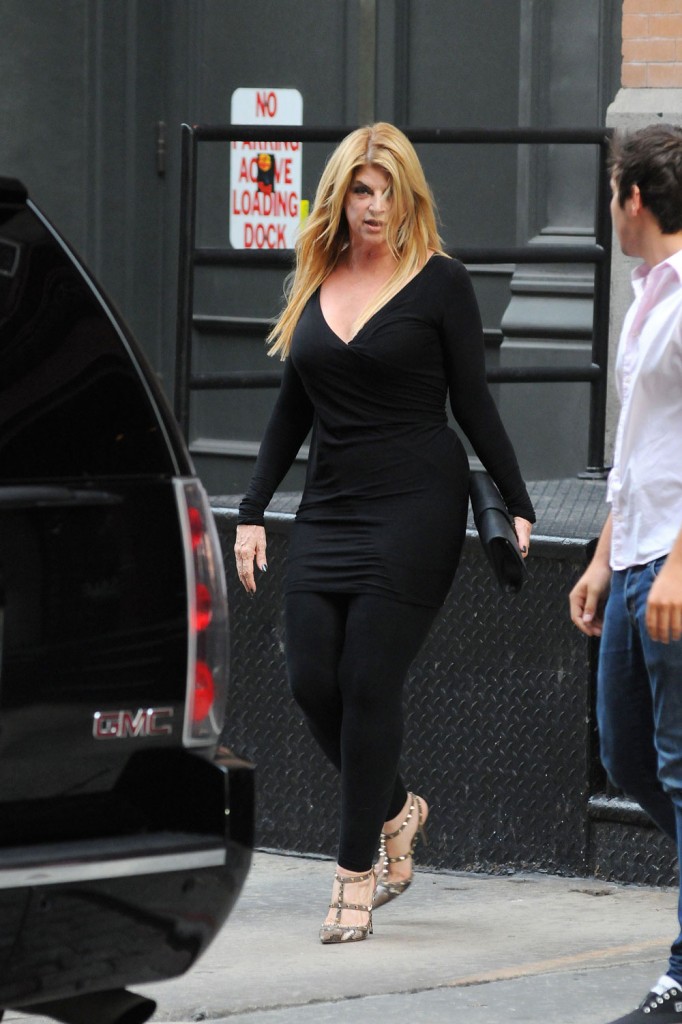 6/28/11 (differnt dress):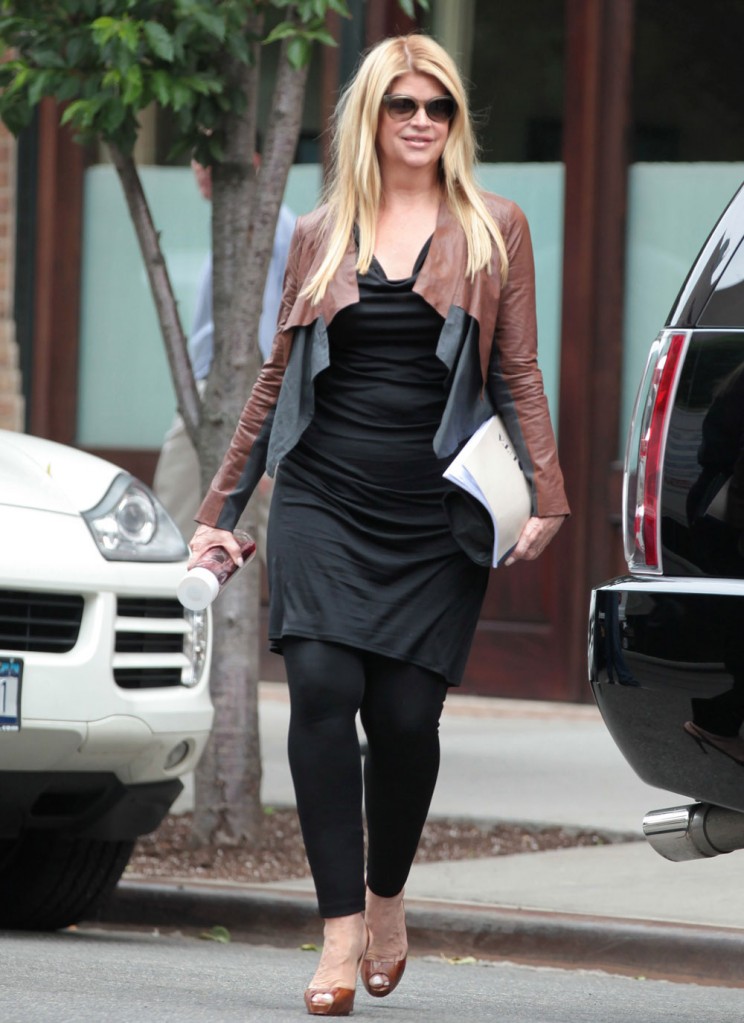 6/20/11: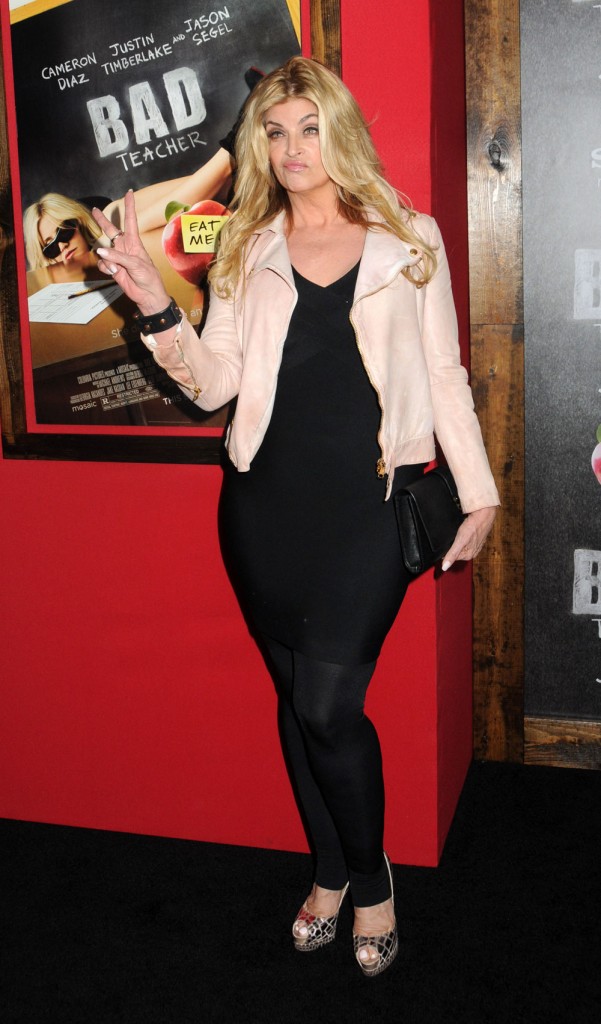 6/6/11: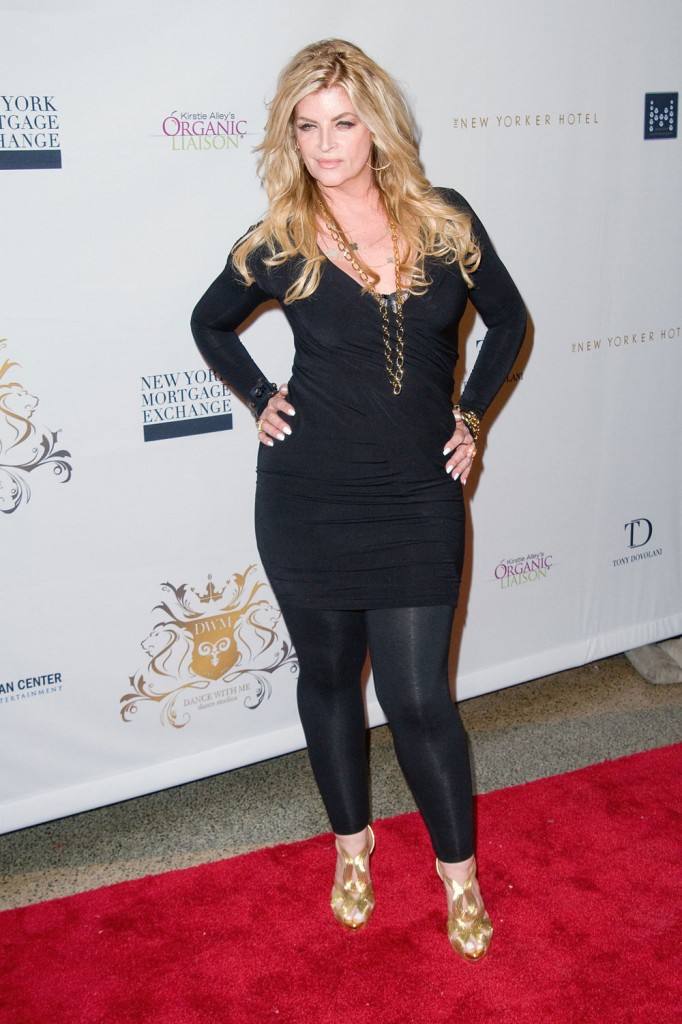 Photo credit: WENN and Fame