I think I've documented my love of Hermes Birkin bags before – I lamented when Sofia Vergara used her Birkin as her gym bag, and then I kind of got over my love Birkins when Kim Kardashian bought one in practically every color and then began to use them nonstop. And now I have another reason to dislike Birkins: Eric Johnson gave Jessica Simpson a Birkin for her 31st birthday yesterday. Can you believe Farty is 31?!? And can you believe how fug this Birkin is? ORANGE?!? Sure, it's "Hermes Orange" (I think that's an official color), but if you're going to get a Birkin, why not blue? Black? White? NOT ORANGE. Is it that Eric just went into Hermes and grabbed the first one he saw?
But the Birkin made Farty happy. She tweeted, "It is only 1pm and i think i have pretty much heard from everyone in my life!! That is a birthday record!! Huge smile on my face! Eric made my birthday!!! I have never been more surprised in my life! Jackie O who?

". Cute. At least she loves it, I suppose. By the way, a new Birkin goes for something like $15,000 (a used one goes for around $10,000). I wonder who really paid for this Birkin?!?
So happy birthday, Farty. May your cake be made of rich chocolate and may your tumbler never be without liquor. Happy 31st!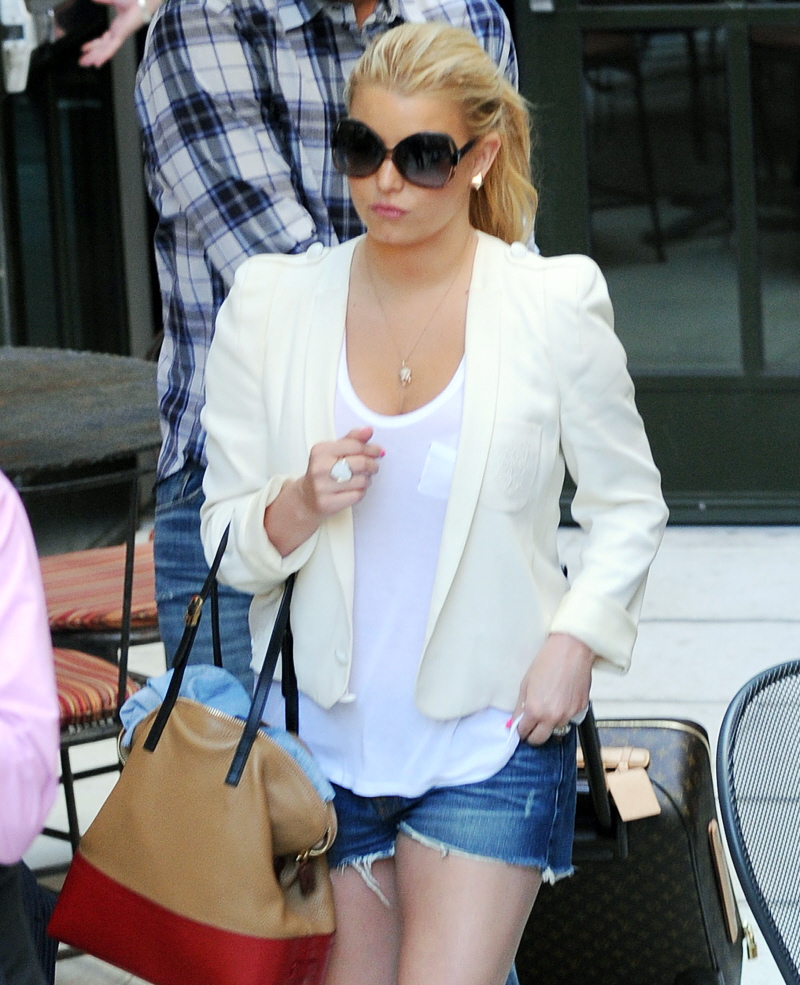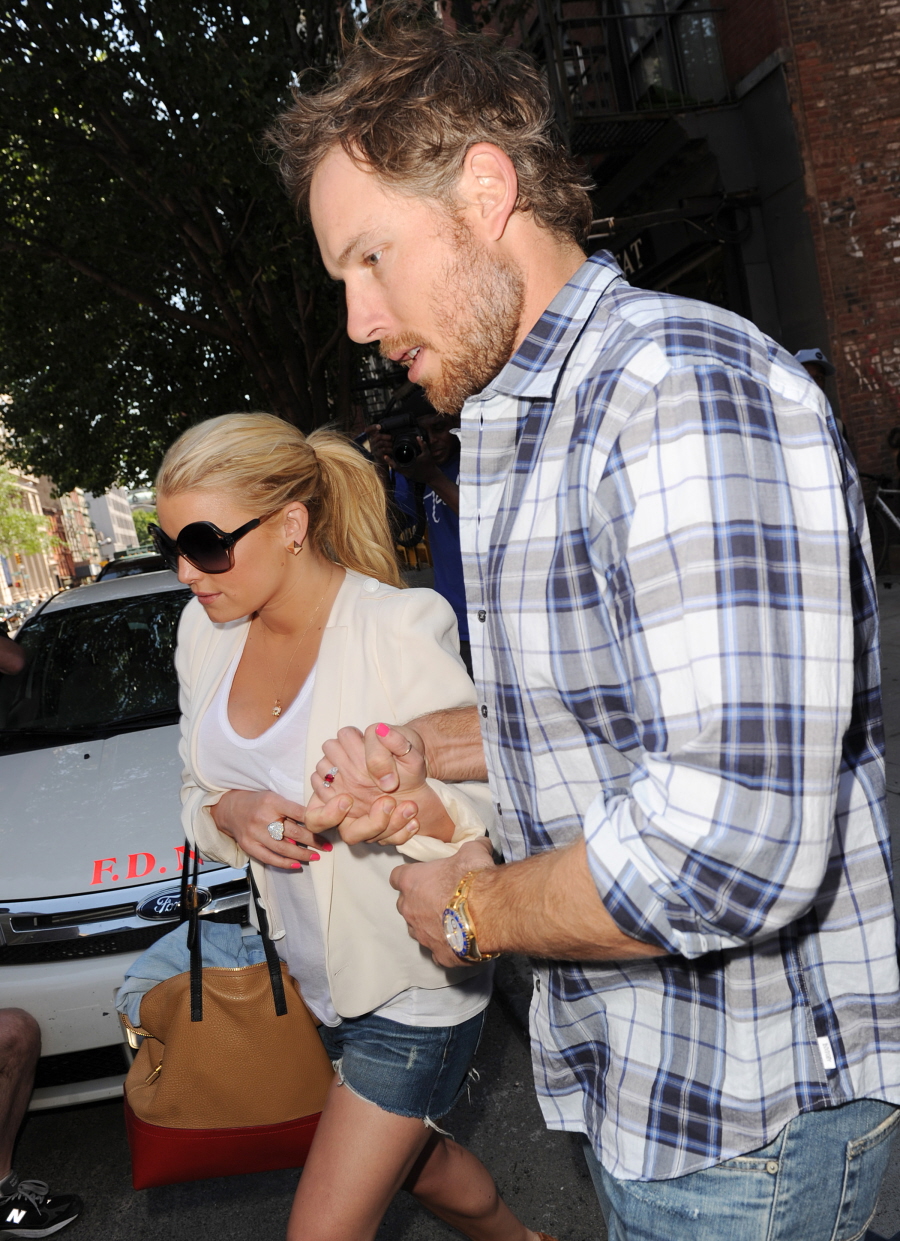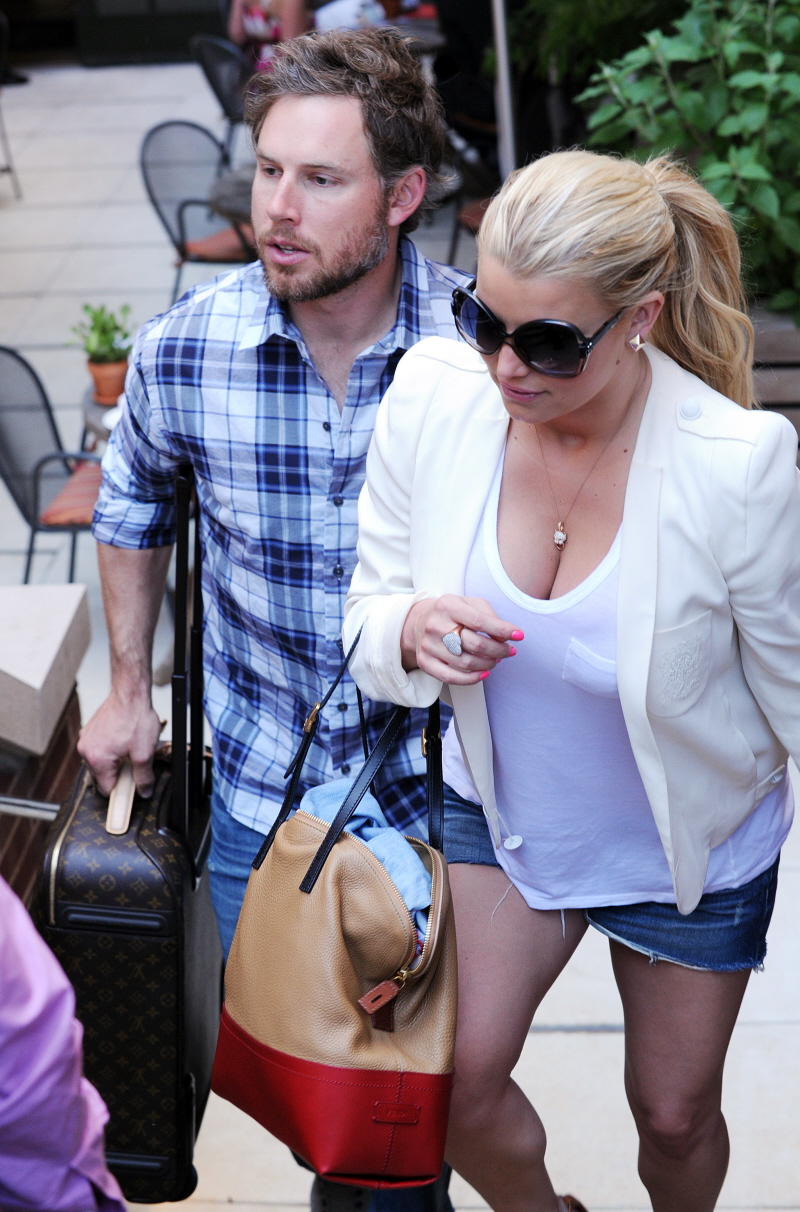 Photos courtesy of Fame & Jessica's Twitter.