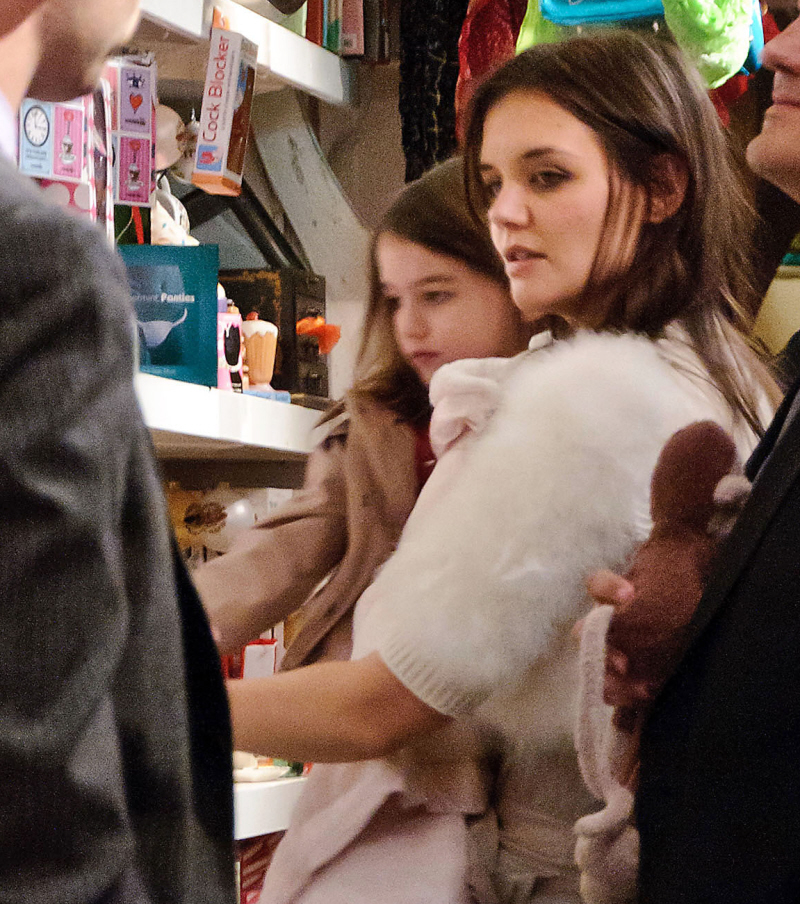 Katie Holmes is the cover girl for the August issue of InStyle, as I talked about yesterday. I didn't have access to these interview excerpts, though – Katie talking about why Suri is rarely seen in a coat. That issue is kind of old – weren't people talking about that constantly, like, two years ago? And then the "Why isn't Suri wearing a coat?" issue faded away and the next issue was "Why is Suri wearing heels, like her daddy?" And then that issue faded and the newest issue is "Why does Katie insist on taking Suri out for midnight runs for fancy New York City c-ckblockers?" I'm still waiting for Katie to explain that one (I want her to spell it out, like she did for P-E-N-I-S Gummis), but in the meantime, I'll listen to her explain the old coat issue, plus the Kate-bot muses about Suri's future as an actress, and Suri's take on fashion:
Speaking to InStyle magazine, Katie Holmes admits to being red-faced over the pictures of Suri not wearing a coat in winter.

'Recently, Suri and I were taking a walk and a fight got started because it was cold outside and she didn't want to wear her coat,' she tells the magazine. 'My philosophy is, well, fine, because after a block of walking you're going to ask me for your coat. So the pictures of her [without a coat in cold weather] are sort of embarrassing, but I said, "Suri, I'll take the hit. Just put it on when you get cold".'

Katie also discusses Suri's future in show business.

"I think she's going to do a lot of different things. She's an amazing athlete, singer, and dancer, and I think she'll probably be an actress," Katie says.

Also, Katie says: "I do not dress her. She dresses herself! Obviously, I buy her clothes, but she is the one who puts her outfits together. In fact, she helps me. If she likes something of mine, I know it's good."

She has revealed a lengthy list of other actresses she looks up to. 'I love Renée [Zellweger], she can do no wrong in my eyes,' she says. 'I relate to every character she embodies, because she has no pretense. I also love Amy Adams. She's so kind and talented, and whenever I watch her I think, "I want to be her friend" – I've seen Enchanted many times with my daughter. Meryl Streep, of course. And I love what Cate Blanchett brings to every movie she does.'
[From The Mail and Hollywood Life]
While I think that it would be nice to hear a story from Katie that ended with "…And so I realized that I was the adult in this situation, and I ordered Suri to do what I said with a simple 'BECAUSE I'M YOUR MOTHER'," I do understand Katie's argument. My mother reminds me all the time that for a year, when I was a toddler, I refused to wear shoes. I was fine with socks. But I absolutely HATED shoes. My mom was all "meh" and yes, I grew out of it (although I still mostly just wear flip-flops, come to think of it). My point? Katie knows/hopes that Suri's anti-coat stance shall pass.
As far as Suri being "amazing" at singing, dancing and athletics… hm. Don't get me wrong, I have no doubt that Suri will end up a performer, but I think little Suri's teenage years are going to be particularly rough on her parents, and we'll see how "amazing" everything is when she's 16.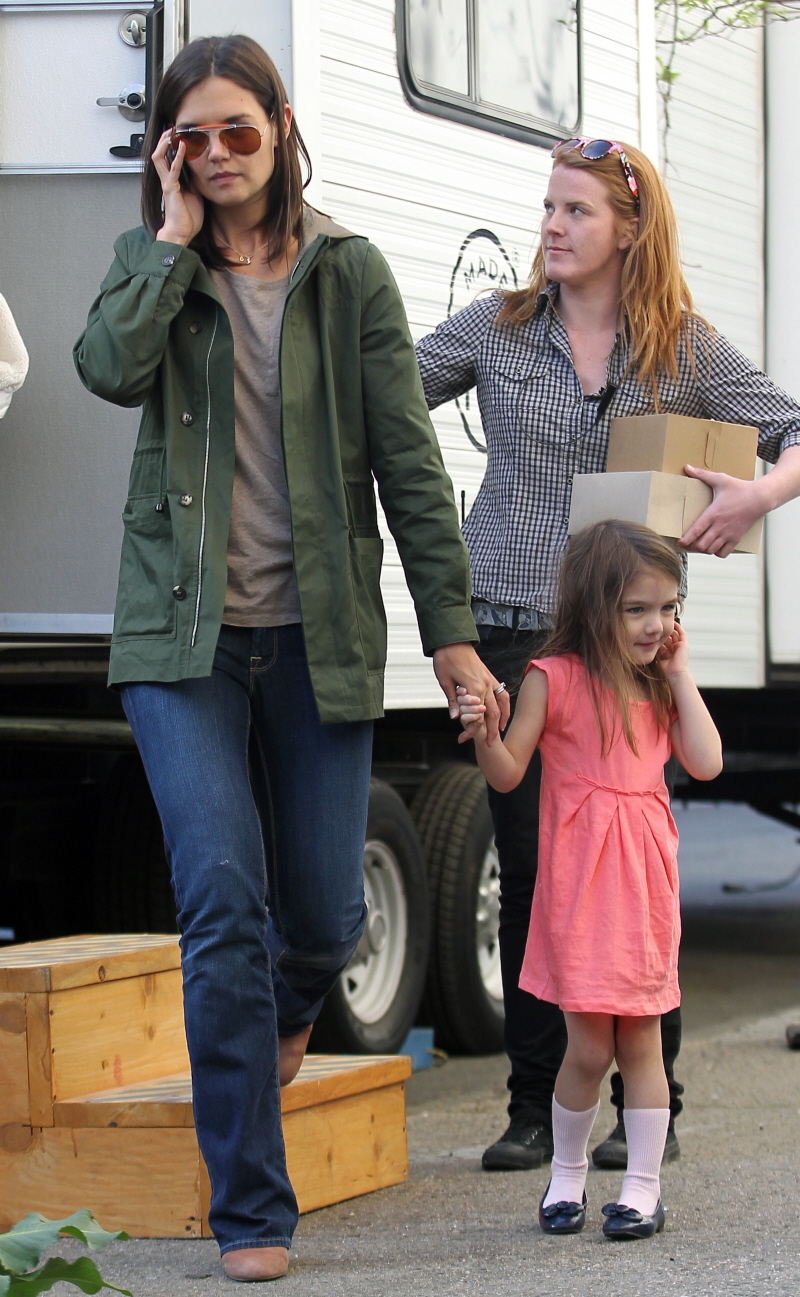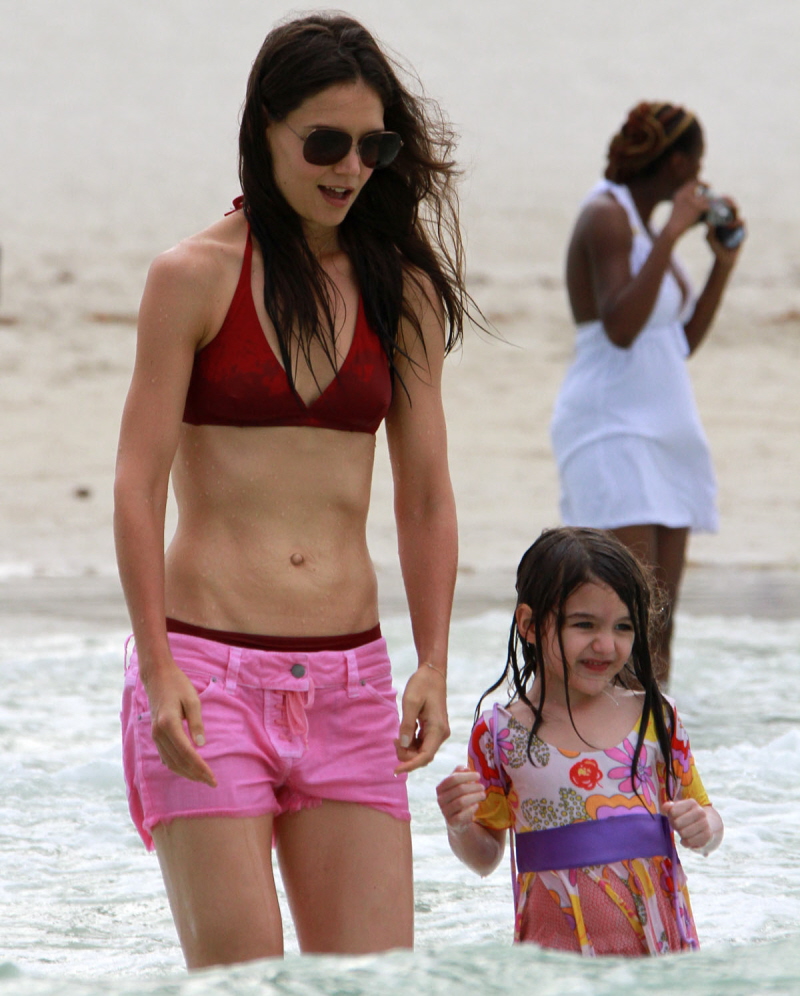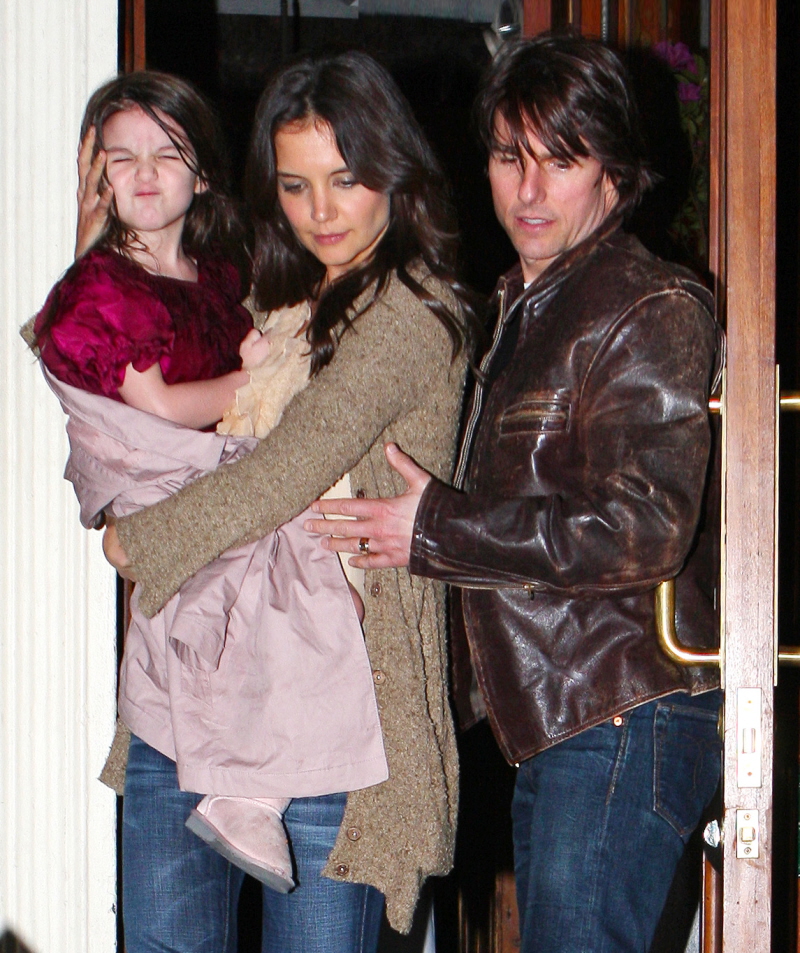 Photos courtesy of Fame & WENN.