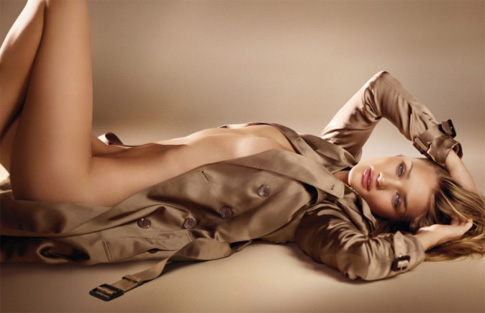 Transformers beauty Rosie Huntington Whiteley stars in new ads for Burberry shot by Mario Testino in which her naughty bits are barely covered by one of their famous gorgeous trench coats. At first glance I thought this was an ad for the clothes, and I found it strange that they would do a clothing ad in which the focus is on the model's body, not the clothes. This is an ad for Burberry perfume though, and they're selling some vague idea of beauty, youth and sexiness, somehow attainable through scent. So in that respect I suppose this is a decent ad that is sure to get a lot of buzz. We're talking about it after all.
Rosie is the "Burberry Body," and all they have to go along with this announcement is a statement from Whiteley about how it's an "honor" and a "compliment" and a scant few multimedia bits. There's this bizarre 4 seconds long video in which it looks like Rosie is going to great pains to move her head to the side. I'm being serious, watch the video.

And there's this announcement where she declares herself the "Burberry Body." It's all of 10 seconds.

I guess she's a good choice in that she's in a huge summer movie and is the next "it" girl. She's also shown some really gorgeous fashion while premiering T3 this summer. USA Today has a slideshow interview with Rosie in which she talks about her premiere dresses and she says "I've been very lucky, designers have been very kind to me." She said of the cobalt blue Burberry number that Kaiser loved that "We collaborated on it. I loved that one."
Rosie is so lovely that she can sell anything. I don't think we need to see half her body for a perfume ad, but that's just me. If she wasn't baring so much we wouldn't be talking about her now would we?
Here's Rosie outside her car yesterday. JustJared says she's wearing Burberry. She's so pretty even without makeup. There's something awkward about her though, like she's a teen who just went through a growth spurt. She's all of 24.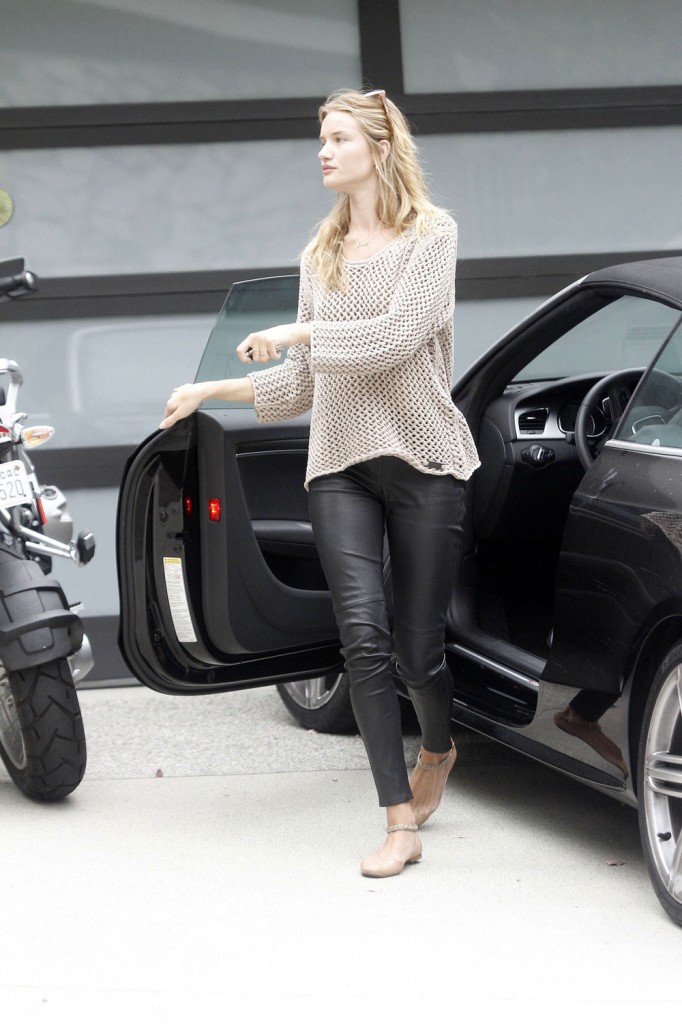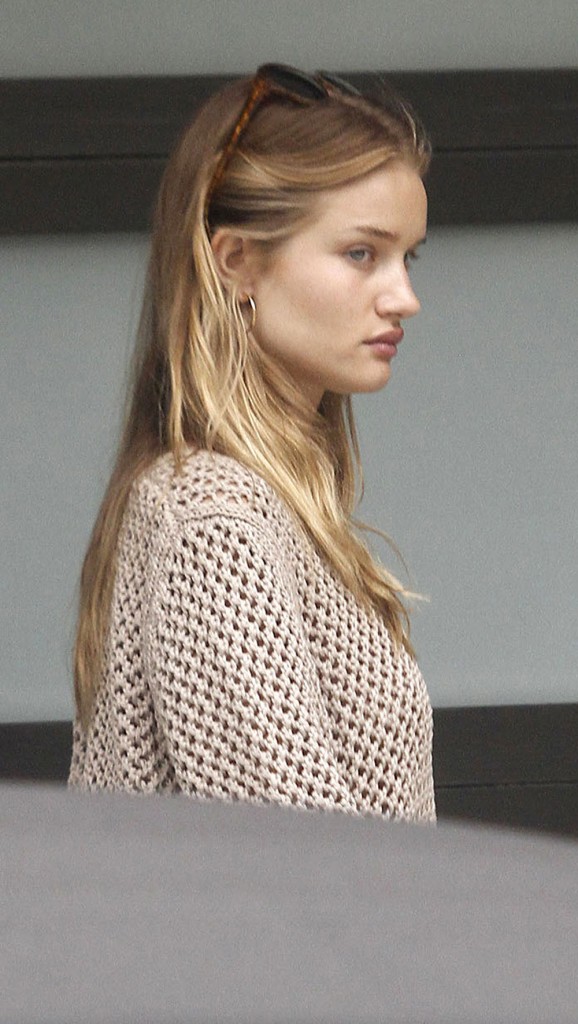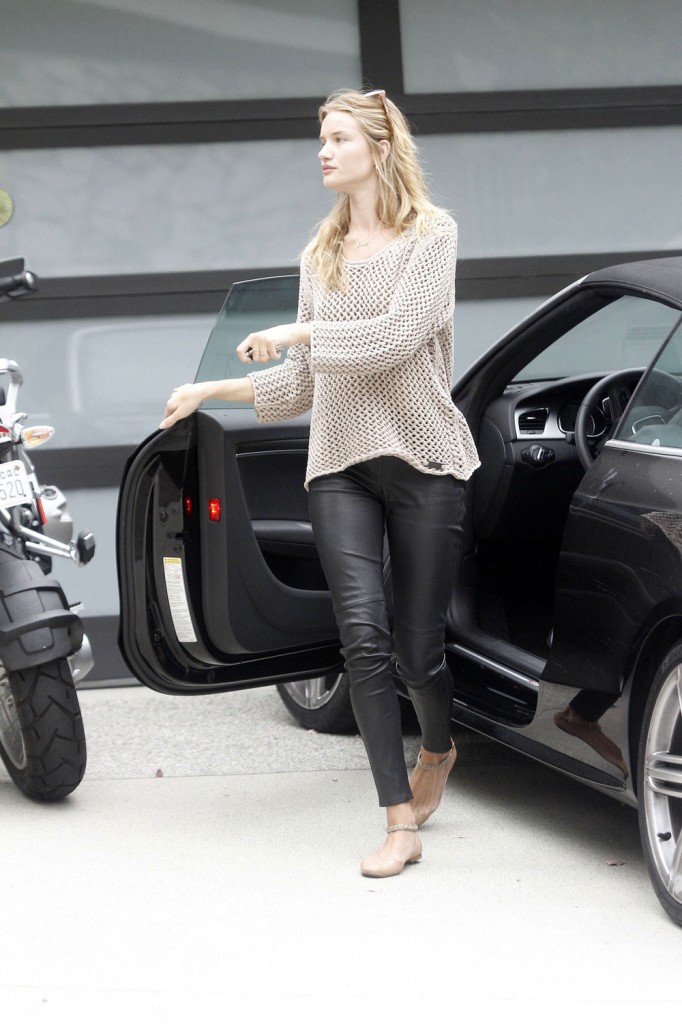 Story via NY Daily News