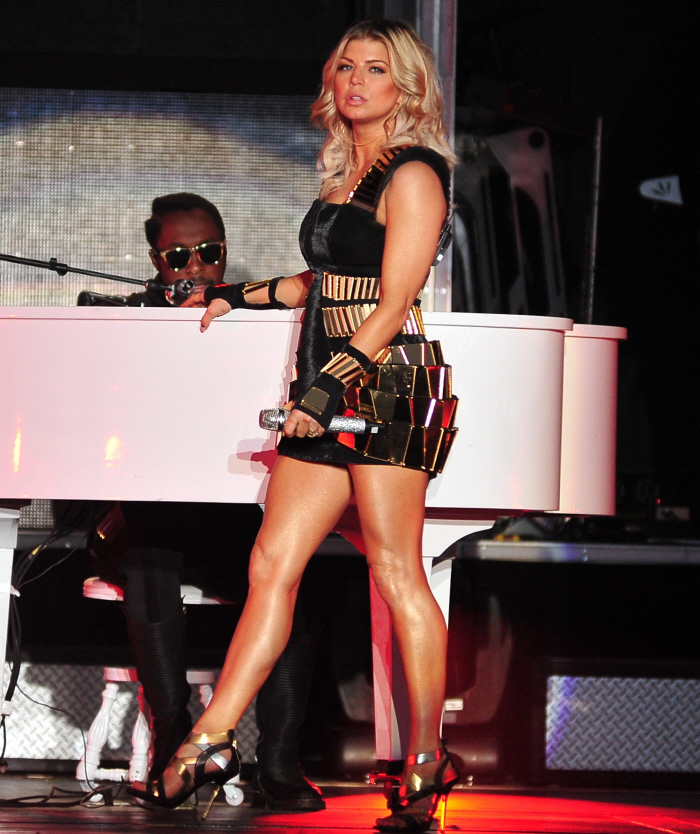 Pregnancy rumors about Fergie have been happening for years – she's just one of those women who gains weight in her midsection – perhaps like Reese Witherspoon? Fergie and Josh Duhamel have been married for two years now, and both of them are constantly giving quotes to the press about having babies and how they can't wait and at times it feels like "Uh, so go ahead and do it, already." They both seem ready for it, Josh perhaps a bit more than Fergie. Anyway, In Touch has a "confirmation" from a "friend" of Fergie's. That confirmation? Fergie is "glowing". This is what we're going on!
Is Fergie sporting a lovely lady lump? According to a friend, Fergie is certainly acting pregnant.

"She definitely has a glow!" Though it's still early, the friend says that Fergie, 36, isn't totally showing yet, but "she does have a little bump."

The friend says the Black Eyed Peas singer and hubby Josh Duhamel, 38, are more than ready to start a family. Married in early 2009, the couple celebrated their two-year wedding anniversary this past January and are focused on having a baby.

"They've been trying since January, so it wouldn't be too surprising if they're expecting," reveals the pal. "And no one is happier about it than Fergie and Josh."
[From In Touch Weekly, print edition]
Reasons why this could be true: 1) Because the Black Eyed Peas just announced that they were officially on "hiatus". So Fergie might have time to gestate? 2) Because you can't swing a dick these days without Fergie or Josh talking about babies. Reasons why this is probably false: 1) Because Fergie gains weight in her mid-section, and it doesn't mean anything baby-related. 2) Because even with crazy jacked face, Fergie could do better than Josh, who has already screwed around on her with a budget stripper in Georgia.
So, basically, I give it 50-50 odds.
These are recent photos of Fergie in Ireland earlier this week. She doesn't even look "sort of, kind of" pregnant to me. Not like Reese Witherspoon, who I could swear is pregnant right now.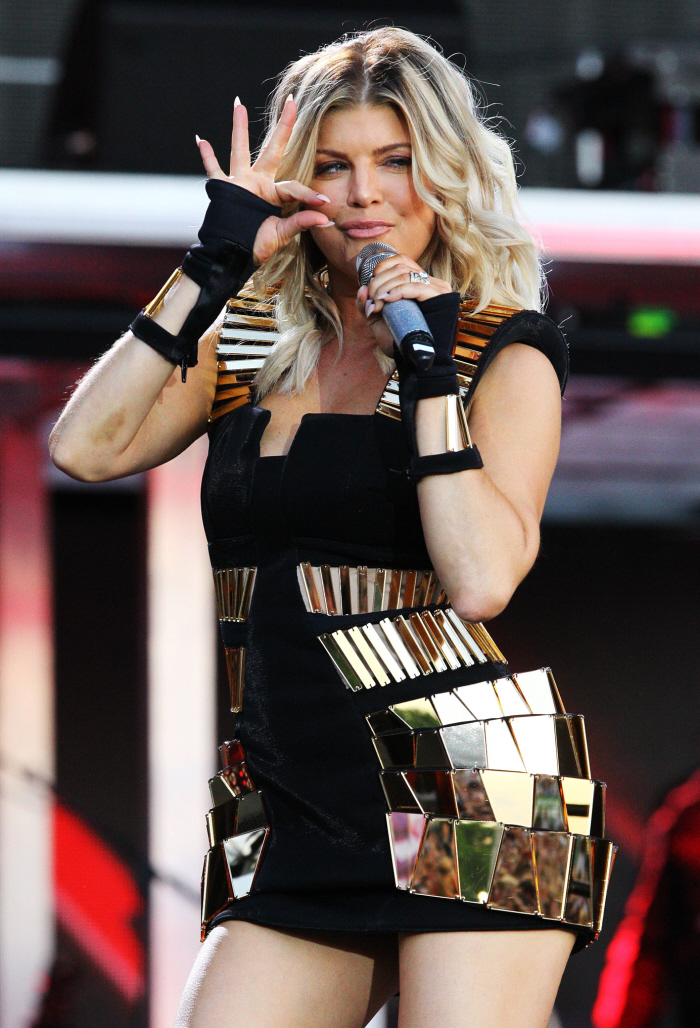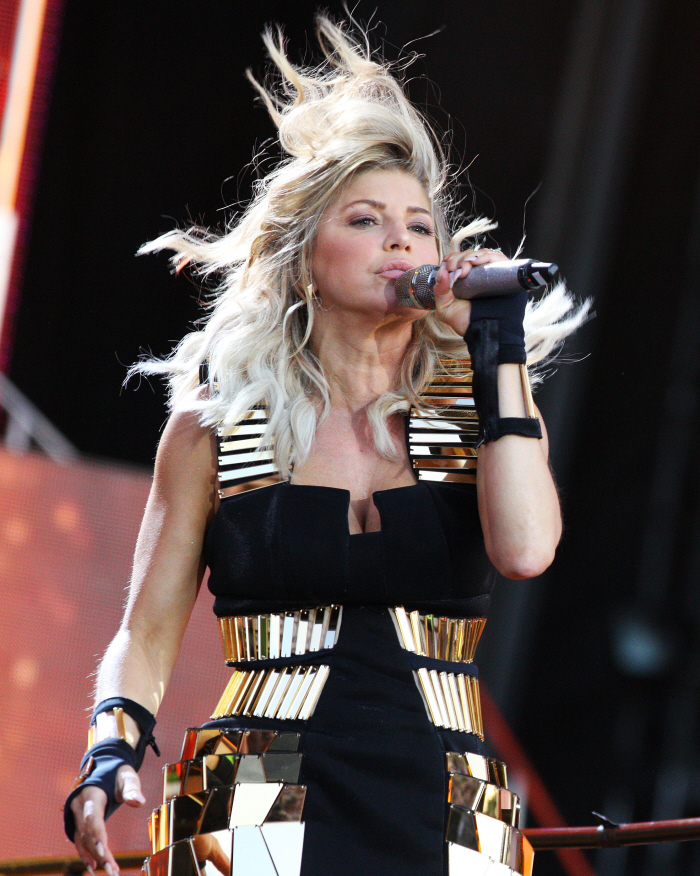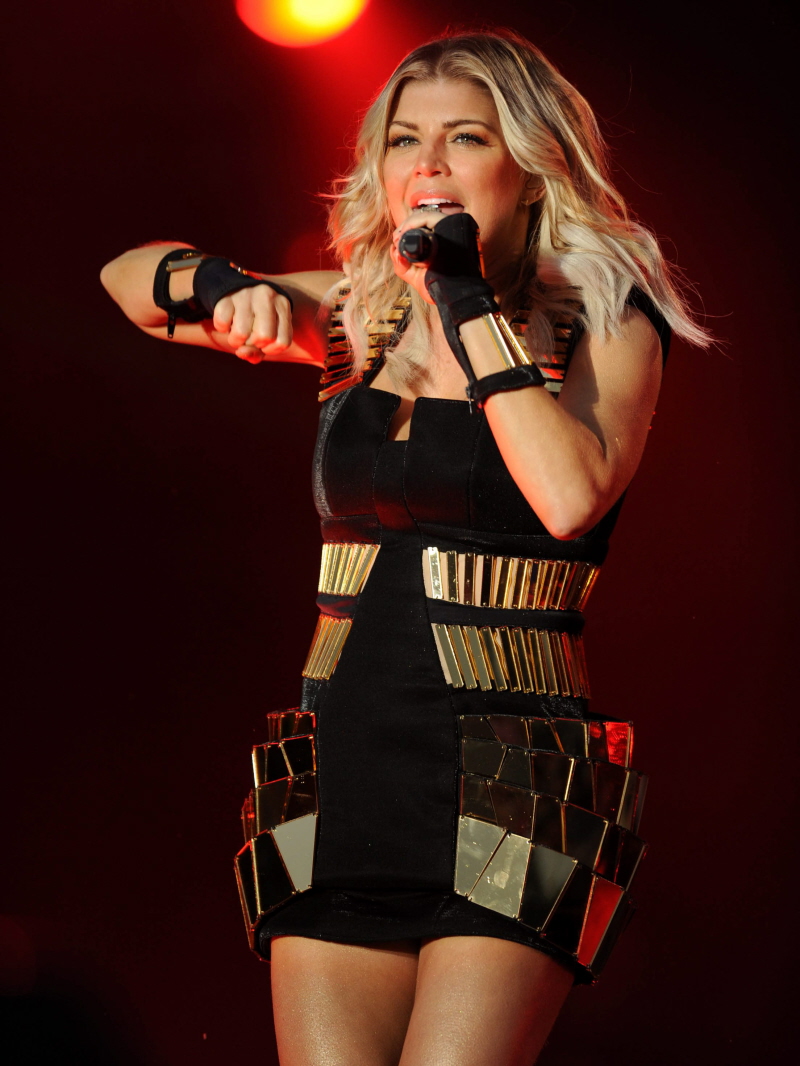 Photos courtesy of WENN & Fame.