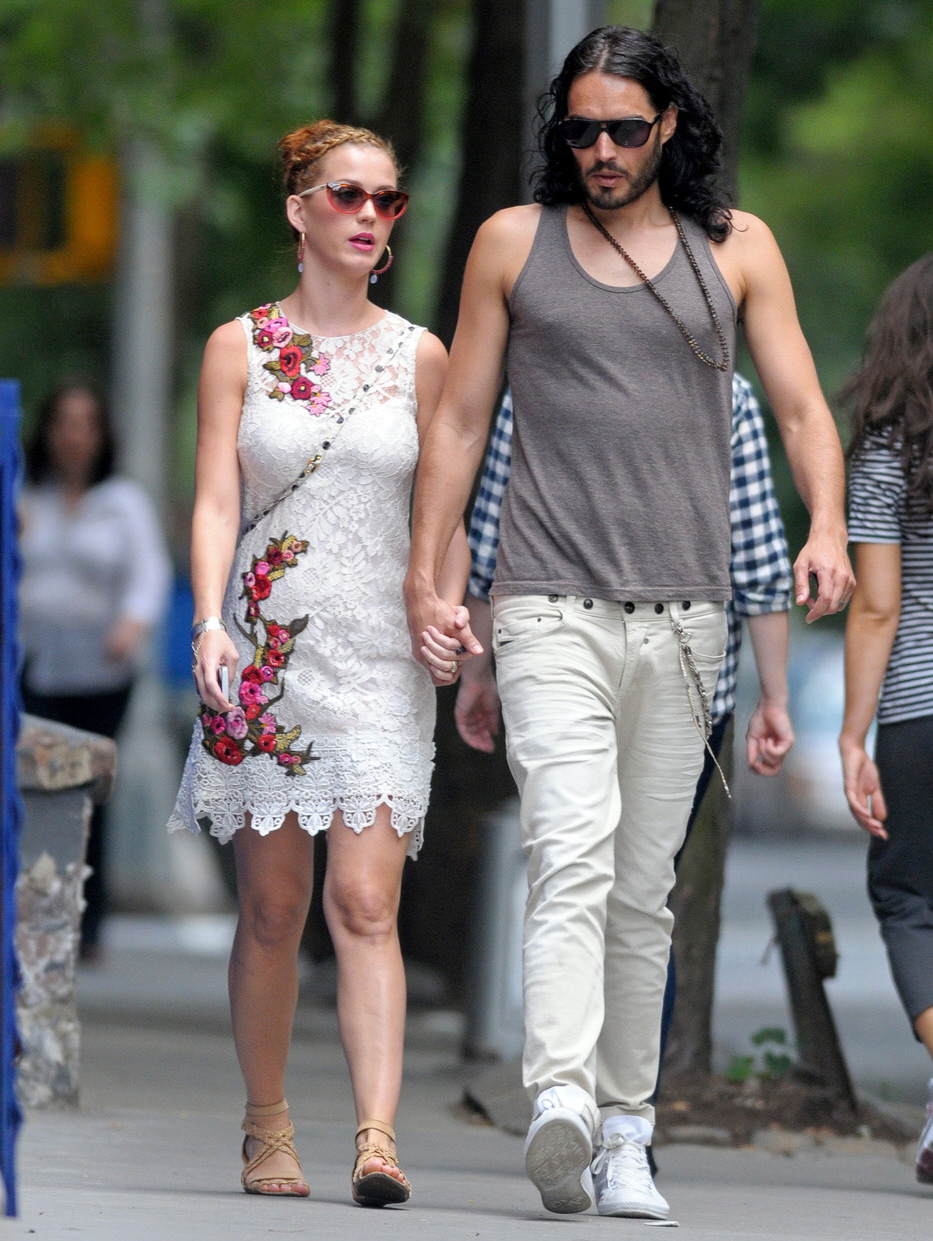 In the wake of Jennifer Lopez and Marc Anthony's split, many people remarked that theirs was a marriage and a relationship that the tabloids rarely reported on. Sure, Marc and Jennifer got some tabloid covers occasionally, but for the most part, they pushed their relationship in our faces more than the media did. So it was surprising to some of us (me) when J. Lo and Marc split… which got me thinking: who are the couples that I will not be surprised if and when they split? Russell Brand and Katy Perry are definitely in my top-ten "couples that won't make it much longer". Other couples in my top ten: Ben Affleck and Jennifer Garner, Gwyneth Paltrow and Chris Martin, Ashton Kutcher and Demi Moore, and Fergie and Josh Duhamel. Just my opinion!
Anyway, back to Rusty and Katy: there was a new round of rumors about the two of them being on the verge of a split. A few weeks ago, Bedhead reported Star Magazine's claim that Rusty and Katy will split within four months, and now there seem to be some British tabloids having a go with similar stories. Both Katy and Rusty took to their respective Twitters (they're still thousands of miles apart, I believe) to bash the rumors:
Katy Perry and Russell Brand have endured countless break-up rumours since they tied the knot in October last year. And whispers of a split have increased in recent months because the pair have spent more and more time apart due to their busy schedules. But after a recent report claiming the couple were trying a trial separation, Katy has hit out, insisting that her marriage of just eight months is just fine.

The 26-year-old, who married the 36-year-old actor in a ceremony in India in October last year, said that just because the couple kept their relationship private, it didn't mean there was trouble in paradise.

Taking to her Twitter page to put the rumours to rest, she wrote: 'Just cause we don't flaunt our relationship doesn't mean there's something wrong w/it. Privacy is our luxury. #tabloidsrtrash #gossipisgross.'

Brand later supported his wife and wrote a message on his own Twitter page.

He wrote, referring to the current phone hacking scandal surrounding former tabloid newspaper, News Of The World: 'You tell em Mrs Brand! In Britain we're currently dismantling the scum media so I'm not tuned in to their brain-farting.'

The couple's statements come as it was claimed earlier this month that the pair were considering a trial separation in a bid to keep their relationship on the right track. A source told Heat magazine that Katy had confided: 'We're thinking of taking a break from our marriage. I'm worried it could be the end of the road for us.'

At the time, their spokesperson vigorously denied the claim.

The couple have been plagued with reports their marriage isn't working ever since they tied the knot last October after a whirlwind one year long-distance romance. In the last few months both Katy and Brand have had busy schedules – Katy has been on her California Dream world tour for weeks, and Russell has been busy filming Rock Of Ages in Miami. But in an interview with Vanity Fair magazine earlier this year, Katy insisted she trusts her husband implicitly, despite his lothario past.

She said: 'There's never a dull moment. He has never lied to me once. I trust him; there's just a level of trust that we've built up.'

However, in an interview on Piers Morgan's Life Stories at the beginning of the year, Brand said staying faithful for the rest of his life was a daunting prospect.

He admitted: 'I take it one step at a time – like with drugs, like with alcohol. Don't look at things as in "rest of life". Of course marriage is for life and that's what I wanted but anything for the rest of life can be daunting.'
[From The Mail]
As Bedhead eloquently stated in her last Katy Perry story, it's basically about time together and time apart for these two. I'm sure they can make the marriage last superficially if they're only spending one night together a month (if that). If they're never together, they can't split up. Sure, I'm saying this because my original guess was that they'd never make it this long. But I'm holding with my theory that this marriage won't last. I guess that makes me gross and trashy, according to Katy Perry. But guess what words I'd use to describe her?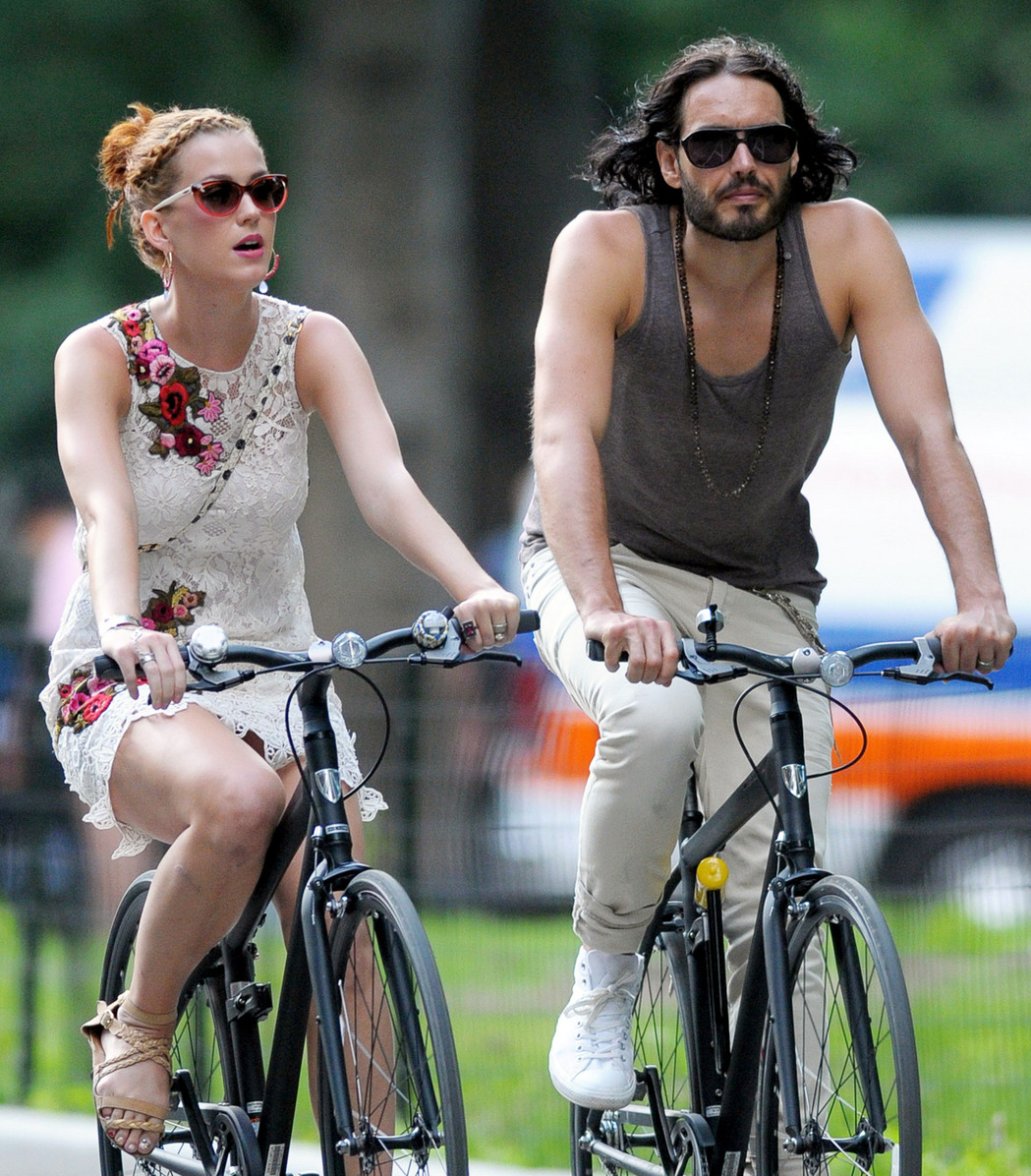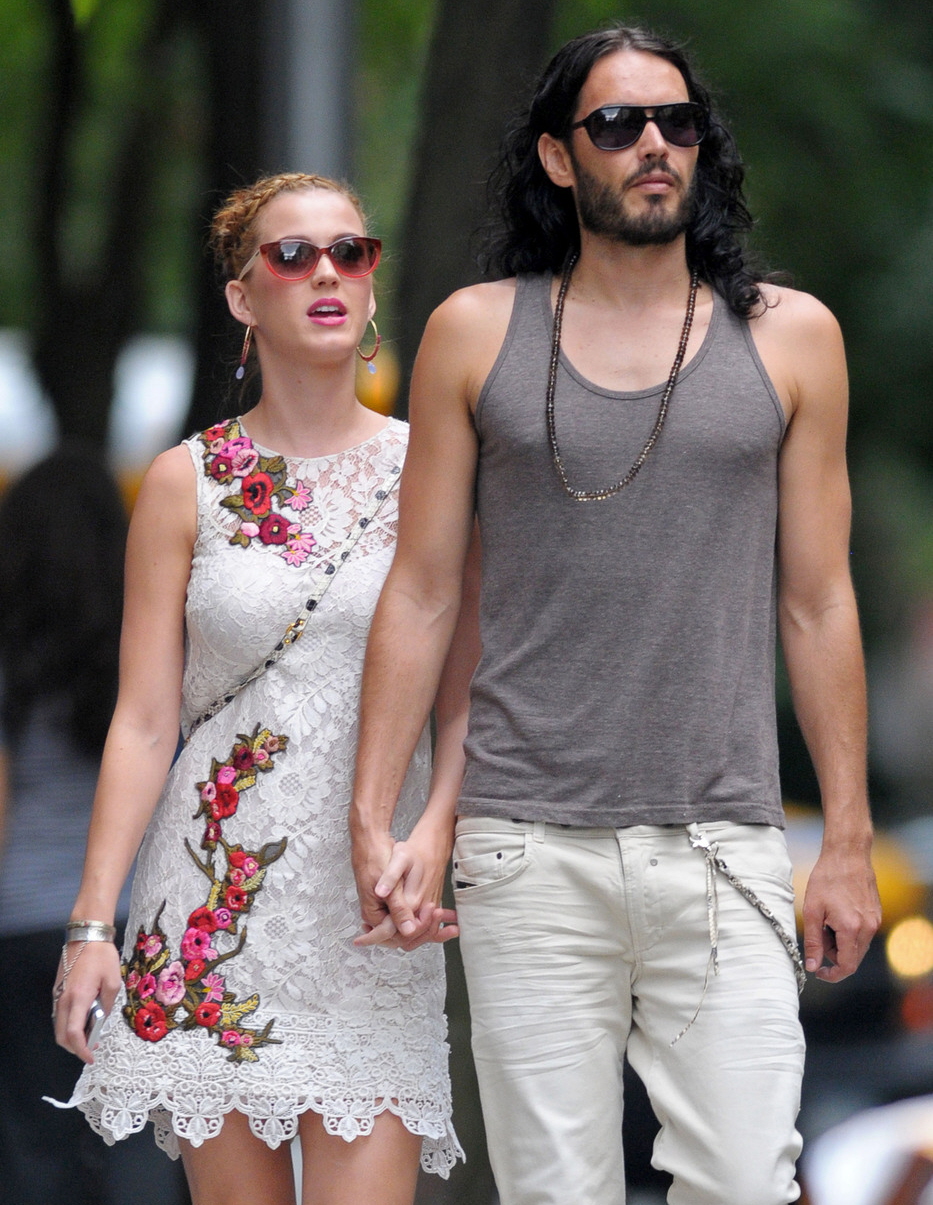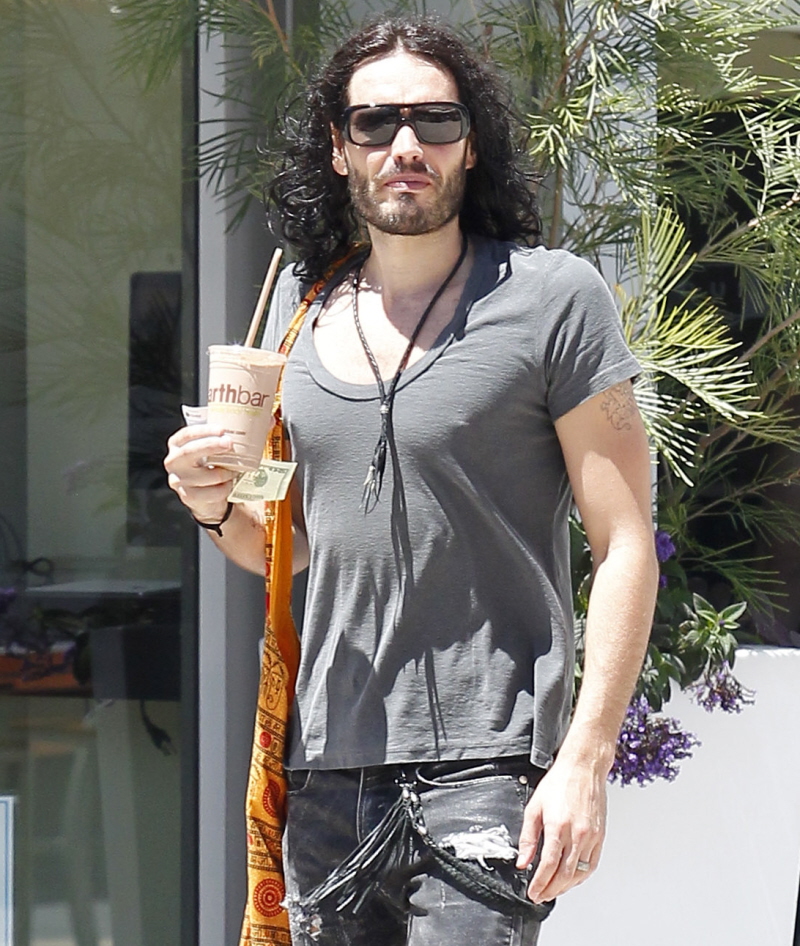 Photos courtesy of Fame & Pacific Coast News.