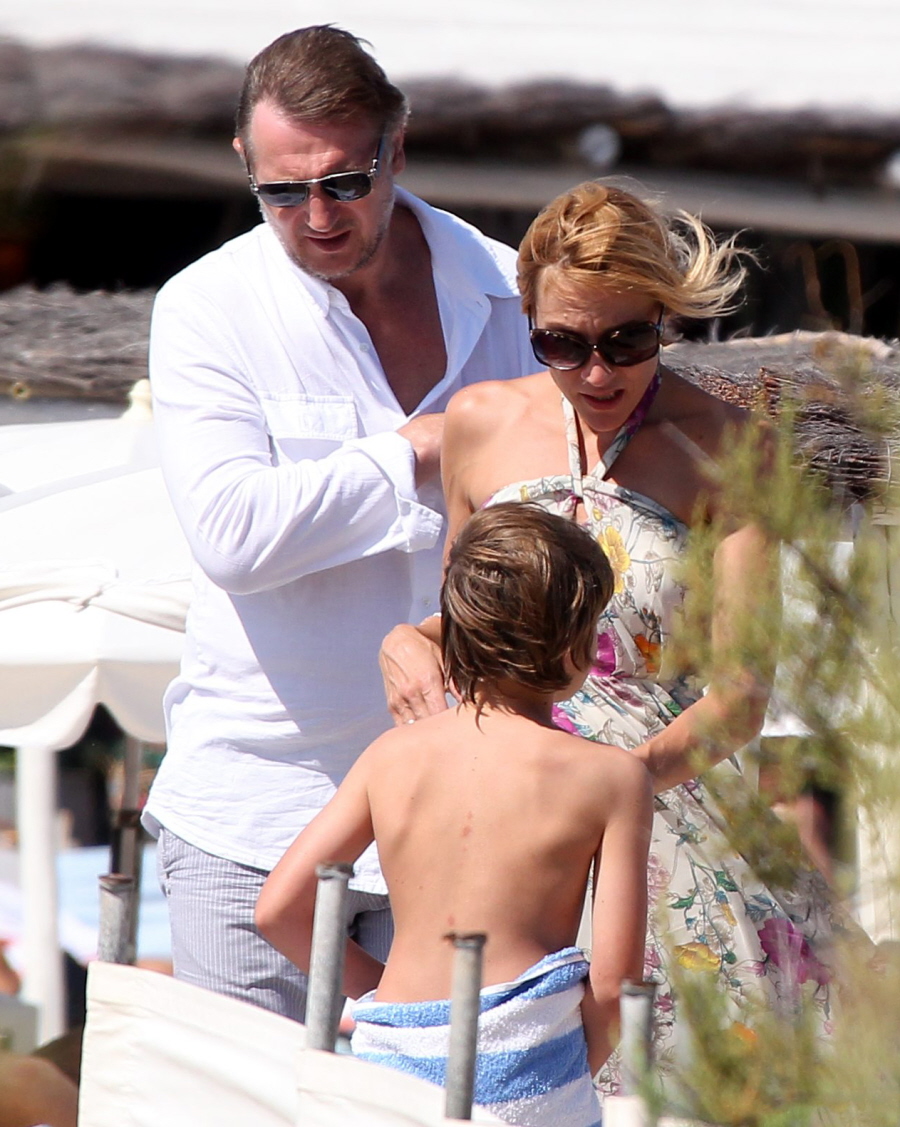 Last year, it seemed like Liam Neeson got himself a new girlfriend. She was identified as a 36-year-old businesswoman named Freya St. Johnston, and it seemed like Liam's first (and only) relationship since Natasha Richardson's death in 2009, nearly two and a half years ago. I think this is Freya in these new photos – but I'm not 100% positive. If you go here, you can see photos of Freya and Liam last year. I think this is the same woman, and I think the young boy in the pictures is her son from a previous relationship. They were photographed – Freya, her son and Liam – in St. Tropez on Wednesday, where they're apparently on vacation.
Freya and Liam went public in September of last year, and back in April of this year, the Enquirer reported that they have gotten quietly engaged. I judged both of them a little bit, just because from what little I know about Freya, she seems… I don't know, unworthy of someone as cool as Liam. But then I remembered that Liam gave that absolutely heartbreaking Esquire interview, and so now I just want him to be happy. He looks pretty content in these pics – and if go here, you can see photos of Liam and Freya kissing for the paps.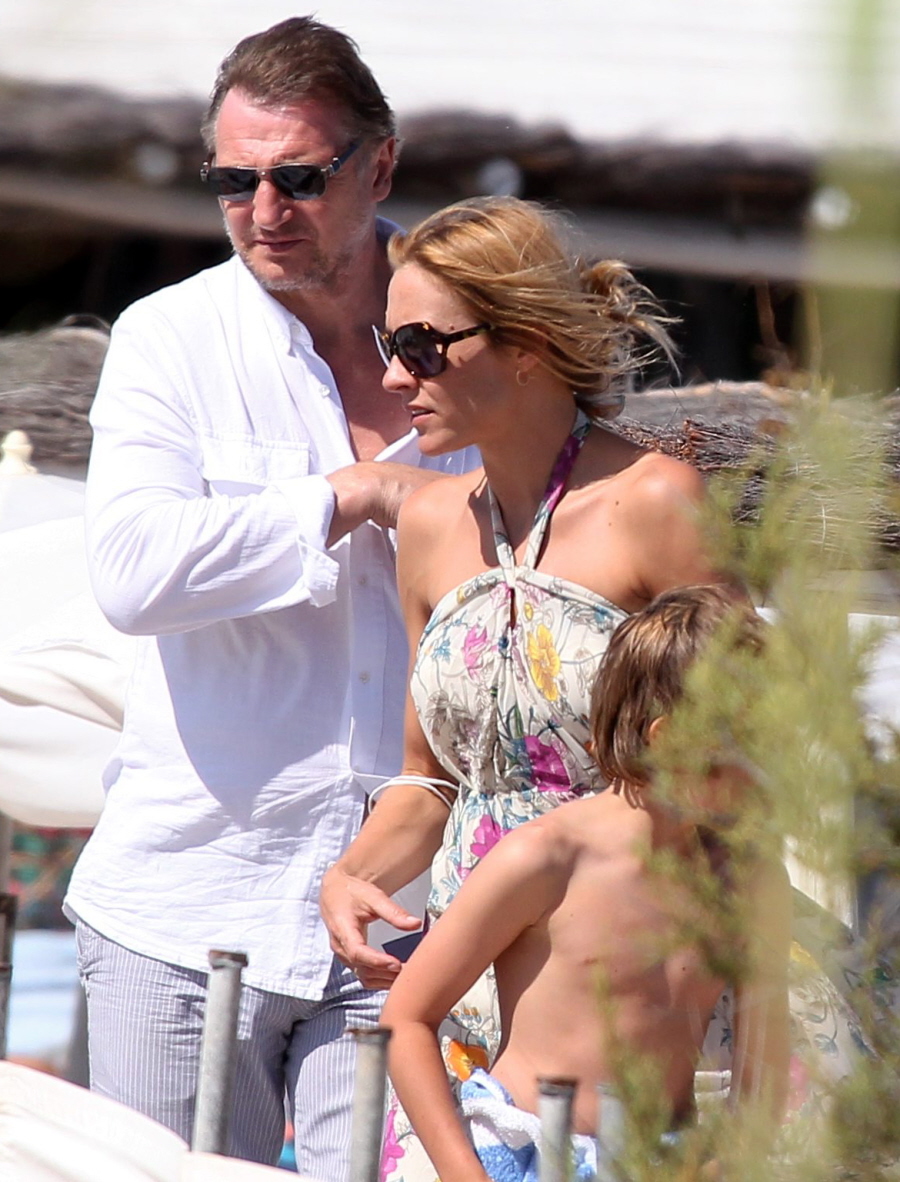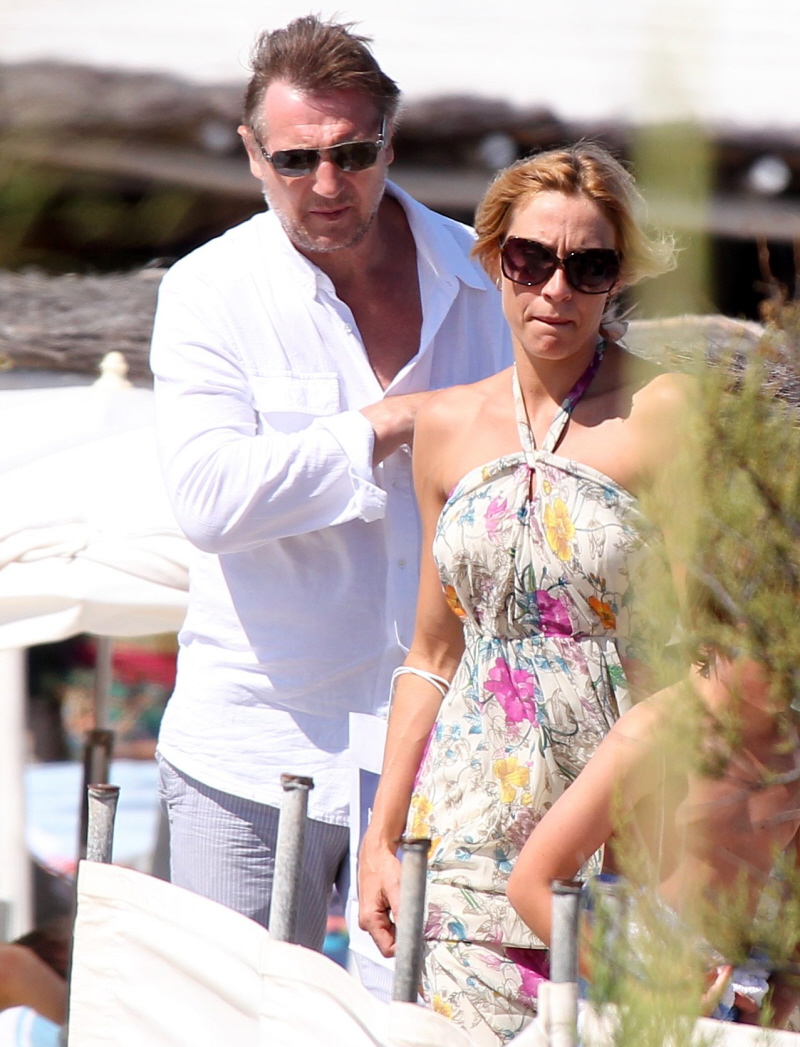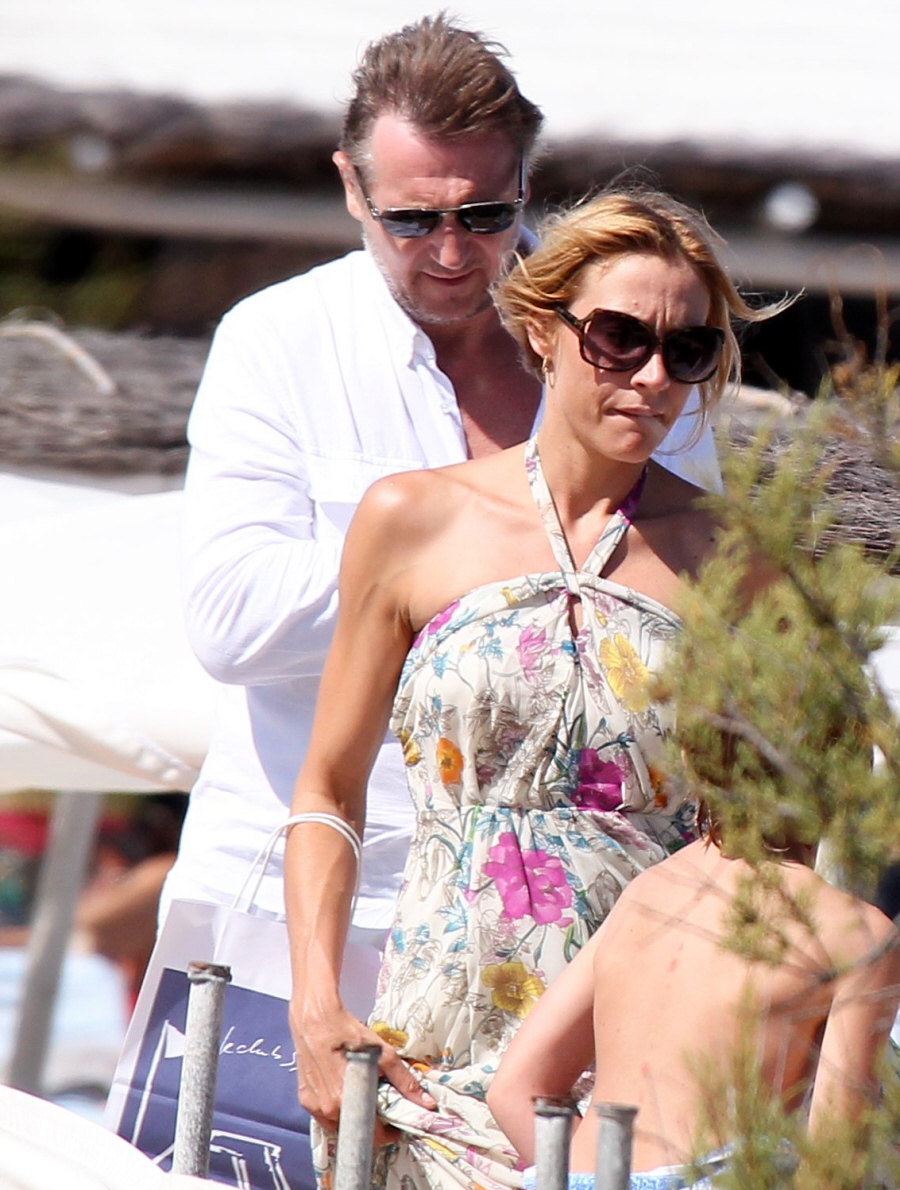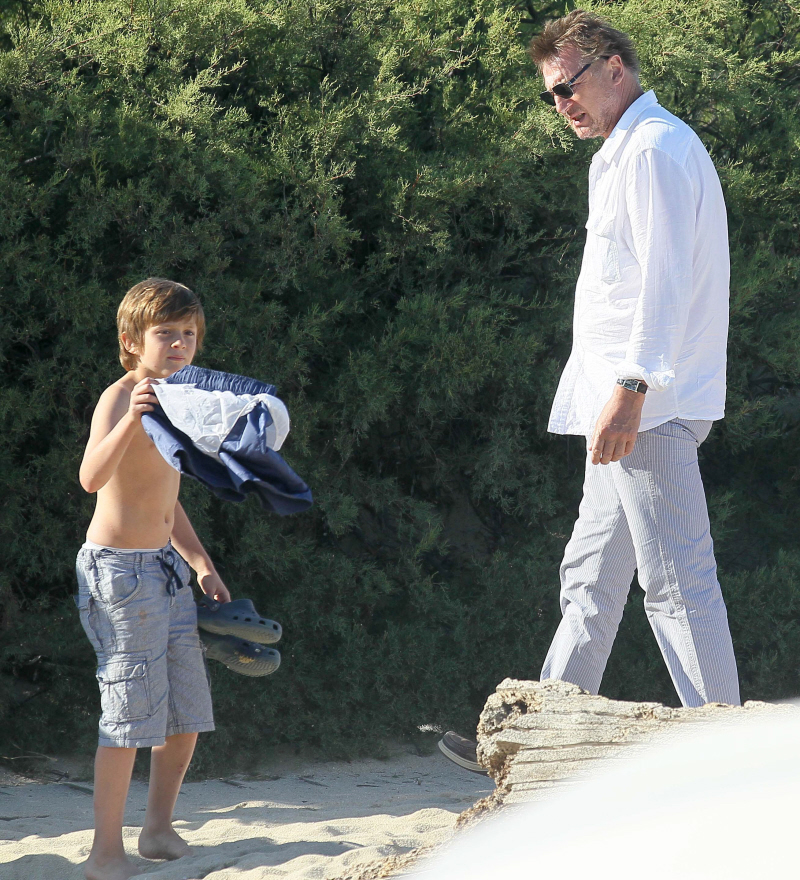 Photos courtesy of Fame.