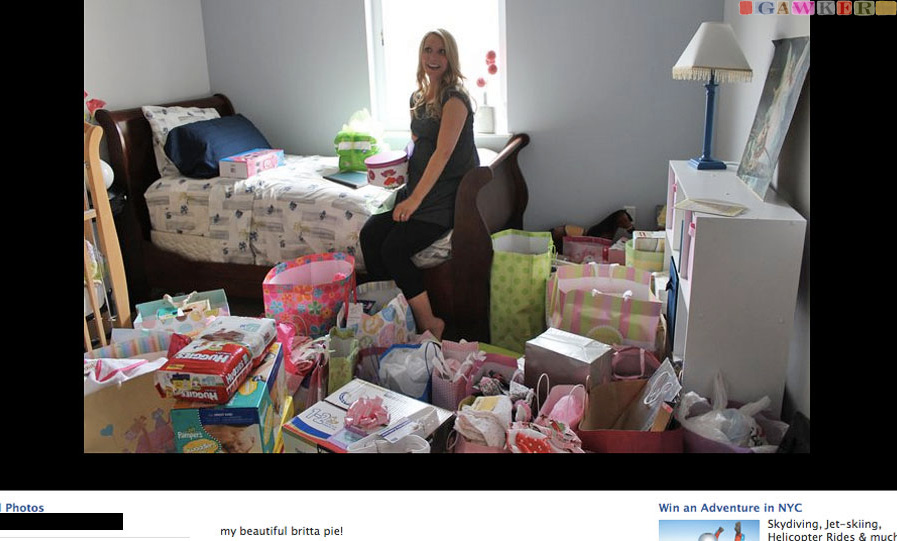 I will admit to barely having a passing interest in this story, but two of you e-mailed it to me saying we'd called it earlier, so there must be interest in it. (Thank you to Bellaluna and xxodettexx!) Sarah Palin's oldest son, Track, 22, married his high school sweetheart in a small private ceremony two months ago. The couple announced that they would have a larger ski party weekend this winter so that more friends and family could celebrate with them. I guessed that Track's new bride, Britta Hanson, 21, might be pregnant due to the quickie wedding but thought that a ski weekend in seven months didn't make sense given the timeline. Like why would they plan a ski trip right after she'd had the baby? Maybe because the baby will be a few months old by then.
One of Britta's friends posted a photo of her on Facebook where she's sitting on a bed surrounded by presents. [via Gawker] It looks like a baby shower and Britta looks at least seven months along, so it was a shotgun wedding. At least one of Sarah Palin's grandchildren will be born into wedlock, since that seems to matter to her.
Sarah Palin is going to be a grandmother again. Eldest child Track Palin married high school sweetheart Britta Hanson two months ago, and now we hear that Britta is pregnant. The picture above of "Britta Pie," which was posted on a Wasilla friend's Facebook wall, confirms the news she's expecting. Britta looks to be several months along—perhaps more than two months?

Track and Britta married at the ages of 22 and 21, at a ceremony on their favorite ski slope. Wedding pictures and a jubilant "joint statement" appeared in People magazine. Track is an Army reservist who served in Iraq; Britta is the daughter of a minister who was studying to be a nurse as of last year.

Britta's friends responded to the Facebook pictures with elation. But given the timing of Britta's pregnancy, the happy couple may want to tell Sarah Palin to shut up the next time she champions abstinence-only education or Bristol sermonizes against extramarital sex, lest the conception of another Palin grandchild and the rationale behind another well-publicized Palin marriage fall into question.
[From Gawker]
Now comes the business of naming that baby, as we speculated about in the last story. Sarah has a three year-old son named Trig and her grandson, Tripp, is two and a half. You know they're going to name that child something that starts with "Tr" if it's a boy. I suggested Truth nd some of your name ideas included: Trigger, Trapp, Trollop, Tramp, Trance, Trail, and Truce. That last one would be ironic, which would be lost to Sarah Palin. I'm kind of loving that she's a two time grandmother at 47. There's got to be something at least slightly humbling about that, although her single response to every uncomfortable emotion is "offended." Congratulations to these kids though.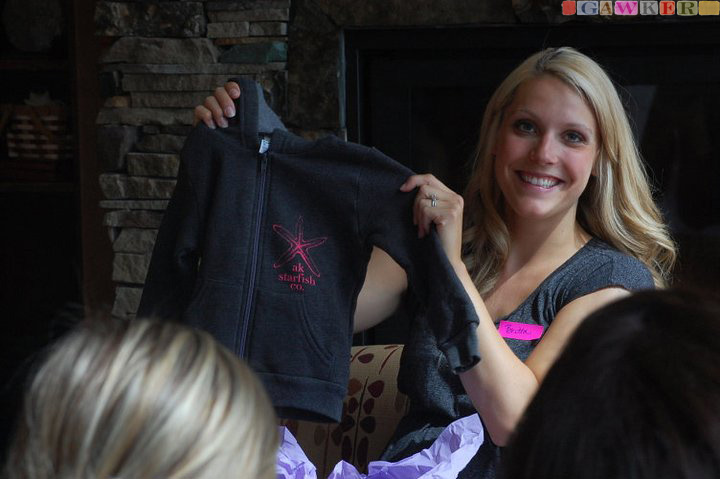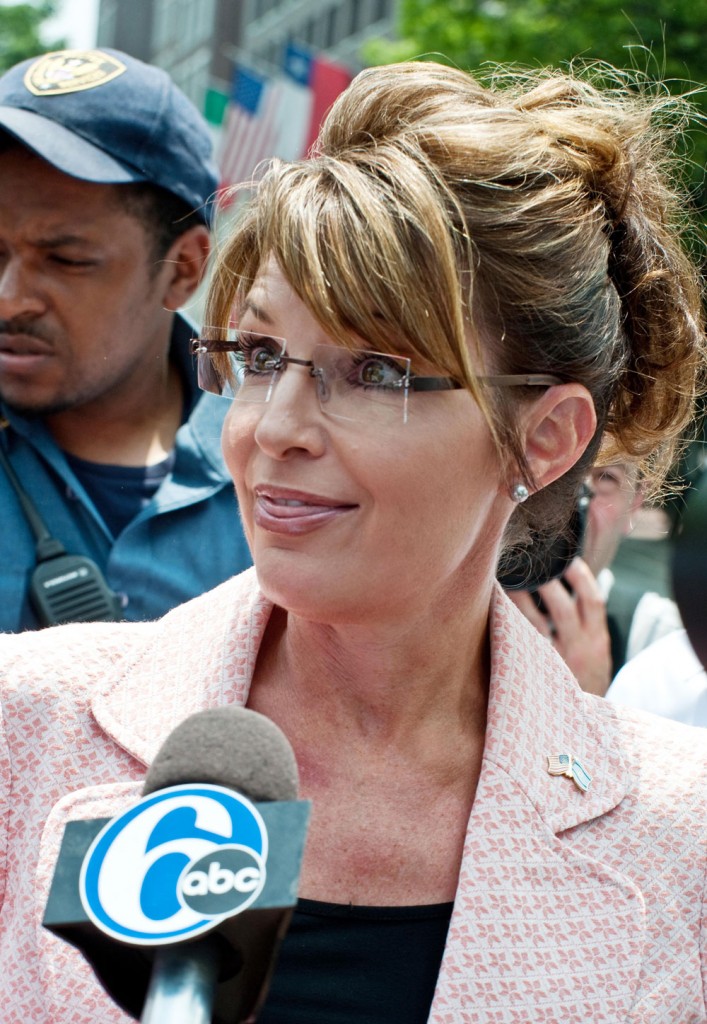 Facebook Photos via Gawker Other photos credit: Fame