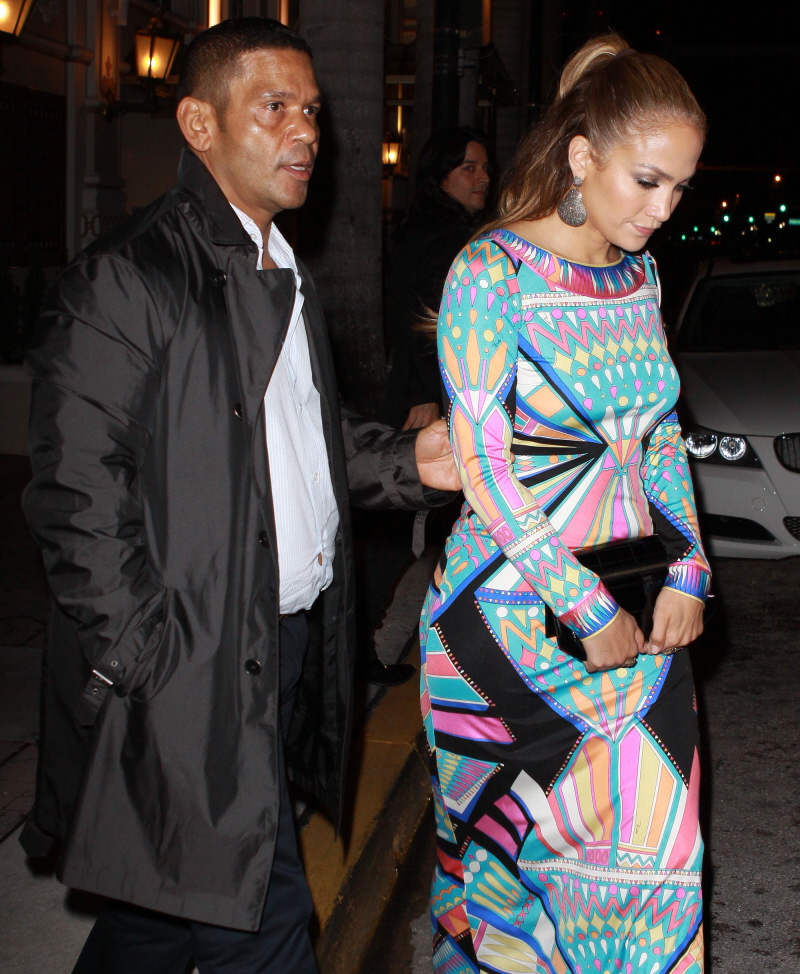 Here are some new photos of Jennifer Lopez in Miami over the weekend. Reportedly, she was celebrating her 42nd birthday with friends, and the dude who seems like he's escorting her out of the resturant is her on-again manager Benny Medina. She's fired Benny a few times in the past, and she was without his Svengali talents for most of the years she was married to Marc, but J.Lo hired Benny back… I think it was last year? And now Marc is out and Benny is back to shaping everything about J.Lo.
I read her demeanor as genuinely sad, but like she also wants to be seen as seeming "sad". Team J.Lo was all over the place last week, blaming Marc for basically everything that went wrong in their marriage. It would be naïve to think that Jennifer isn't organized, and that she has a very specific plan for her post-divorce life. Quite honestly, I can't wait to see what she's got up her sleeve. New boyfriend? New career? New house? New baby? It will be interesting.
By the way, there are reports that while in Miami, Jennifer is spending time with Tom Cruise and Katie Holmes. That must be seriously depressing. Can you imagine spending time with them when you're fresh from a breakup? And that's just when Scientologists strike too – when you're vulnerable and looking for a new life path. J.Lo and Xenu? No! She would never give up Santeria.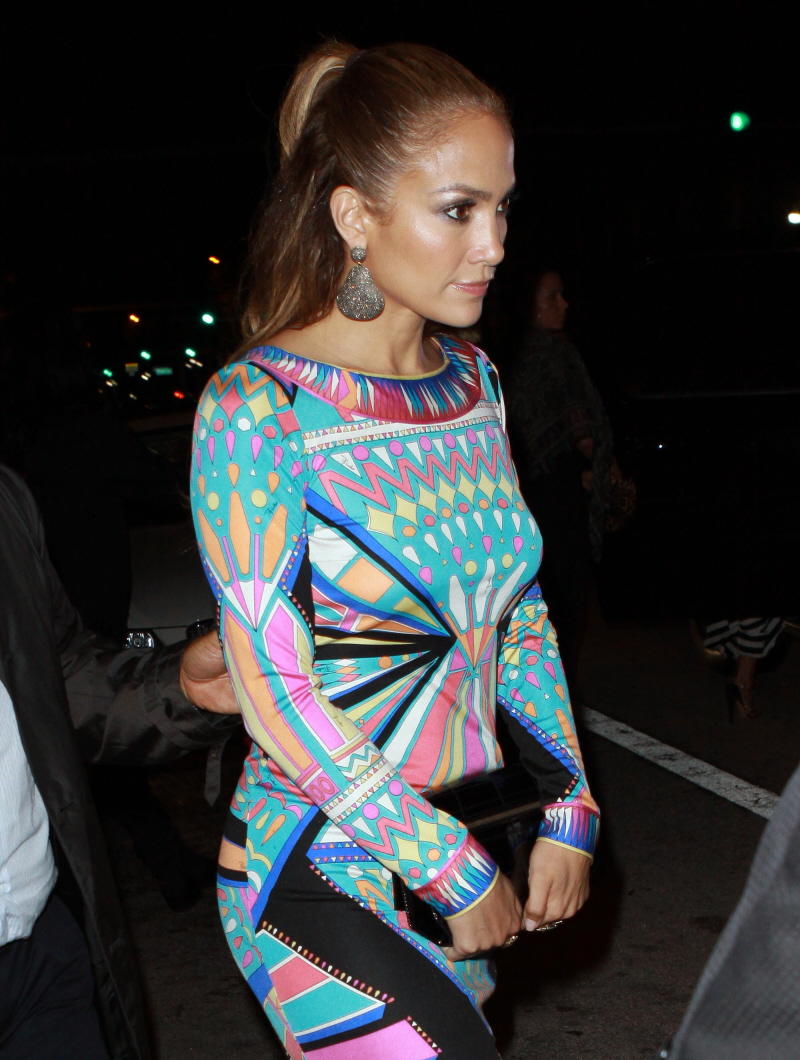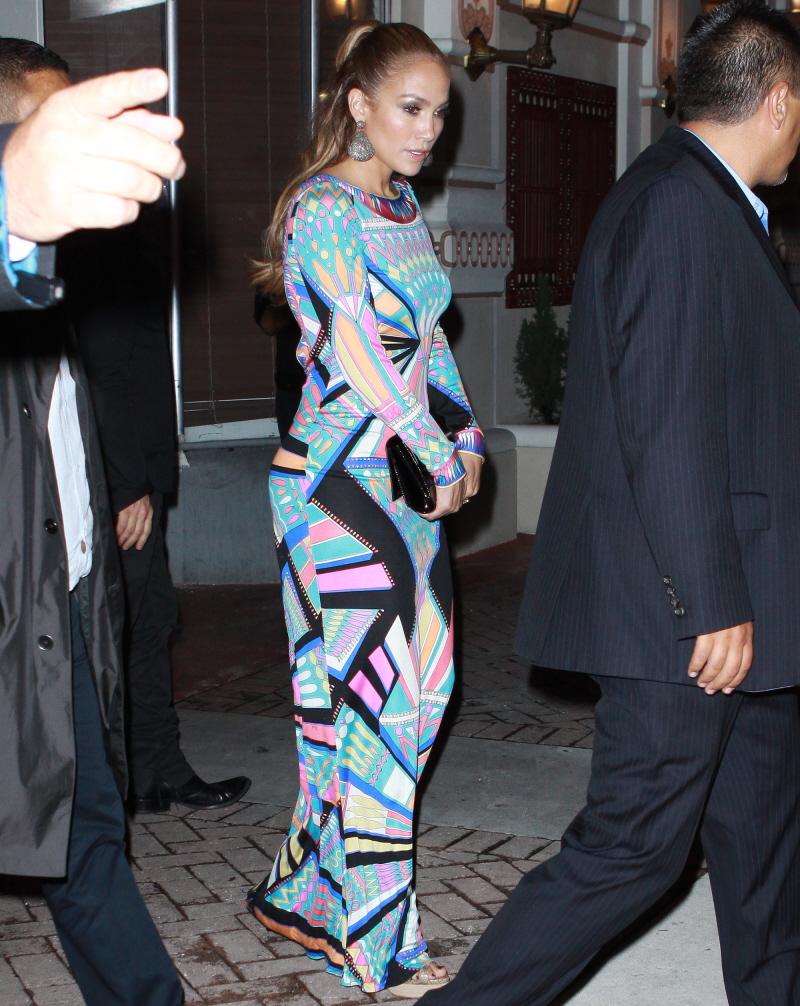 Photos courtesy of Fame.