Sofia Vergara wears Missoni, molests Smurfs at premiere: hot or trashy?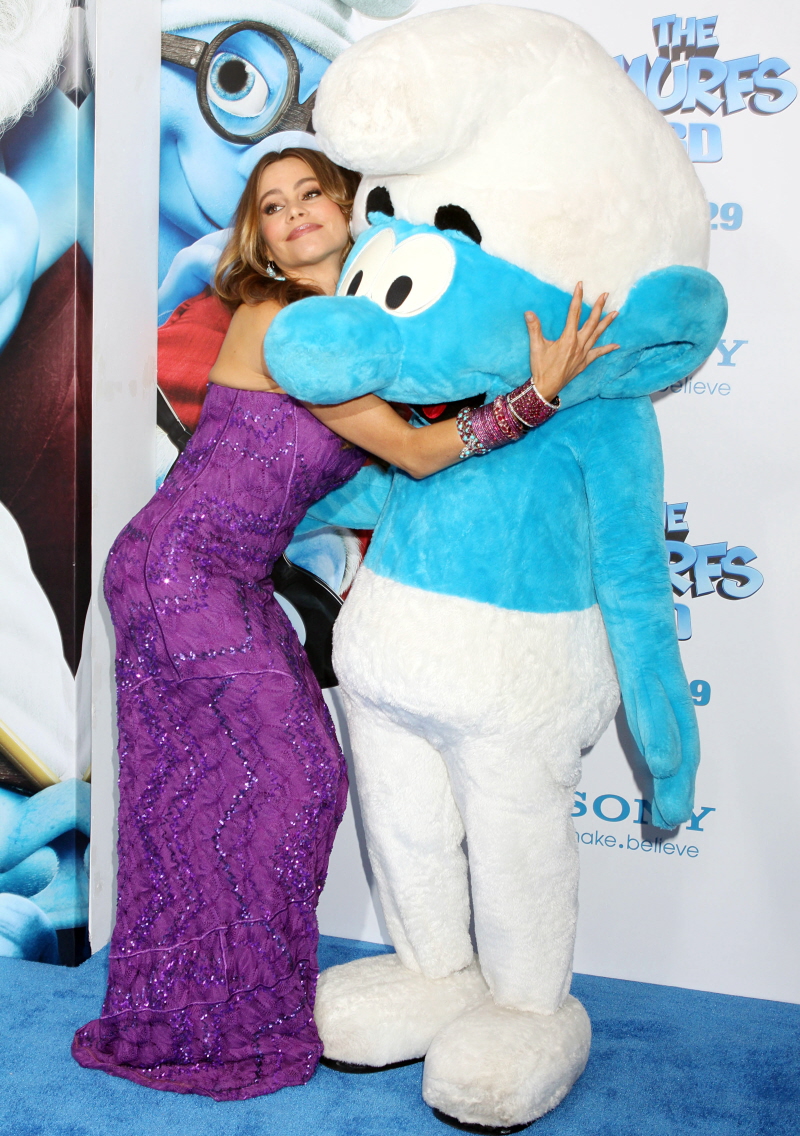 In a short while, Bedhead is going to be covering Katy Perry's Smurf-ensemble at the NYC premiere of The Smurfs. Right now I just want to talk about Sofia Vergara, and whether it's possible for a Smurf to get an erection. I mean, it really looks like Sofia is molesting this poor red carpet Smurf, and the poor Smurf's tight white pants are getting even tighter. Sofia is such is a Smurf-tease. What was she supposed to do, though? He's her costar!! She had to pose with him, lest the rumor mill start: "I heard that Sofia had an affair with that Smurf and it ended badly… I think he took out a restraining order against her tatas." Of course, it's so inappropriate for the Smurf to show up on a formal premiere carpet without a shirt. Who does he think he is, Colin Farrell?!?
Sofia's dress is Missoni, by the way. I like that Sofia almost always does bright colors and jewel tones, but there's something about the tone of this gown that seems rather budget to me. I'm sure it would be different if I could see the detailing up-close (perhaps via some kind of motorboat situation), but the dress looks super-cheap, right? Plus, it would have been awesome to see her in "Smurf blue" or something.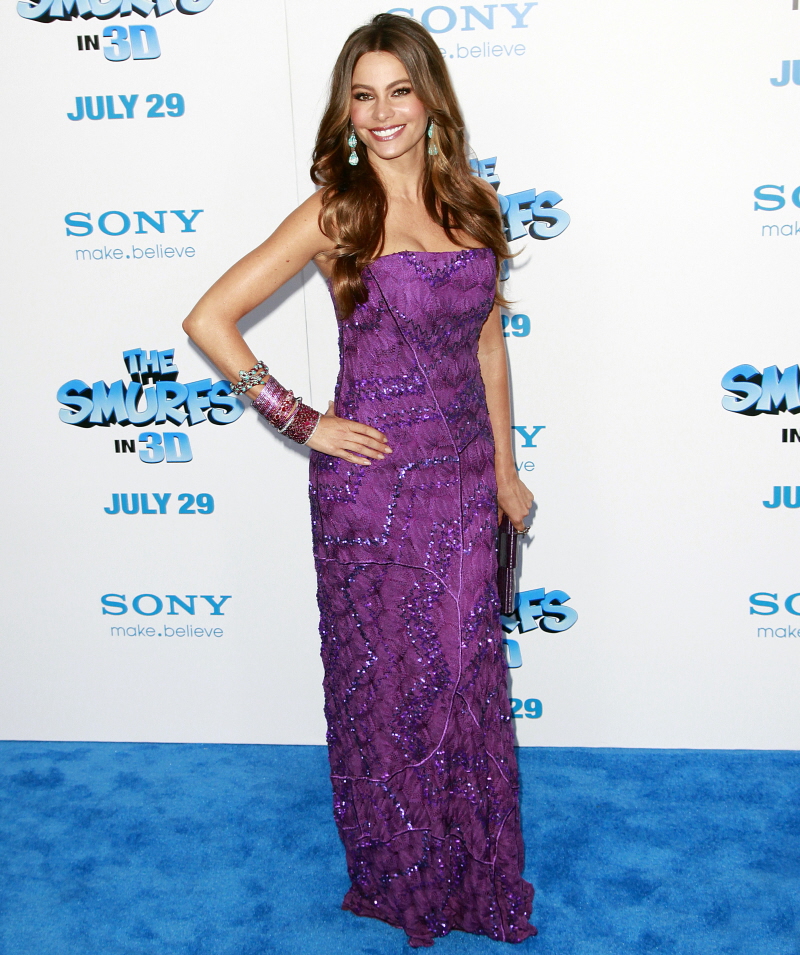 Oooh, Alan Cumming!!! I love him. He and Sofia would make a lovely couple, right?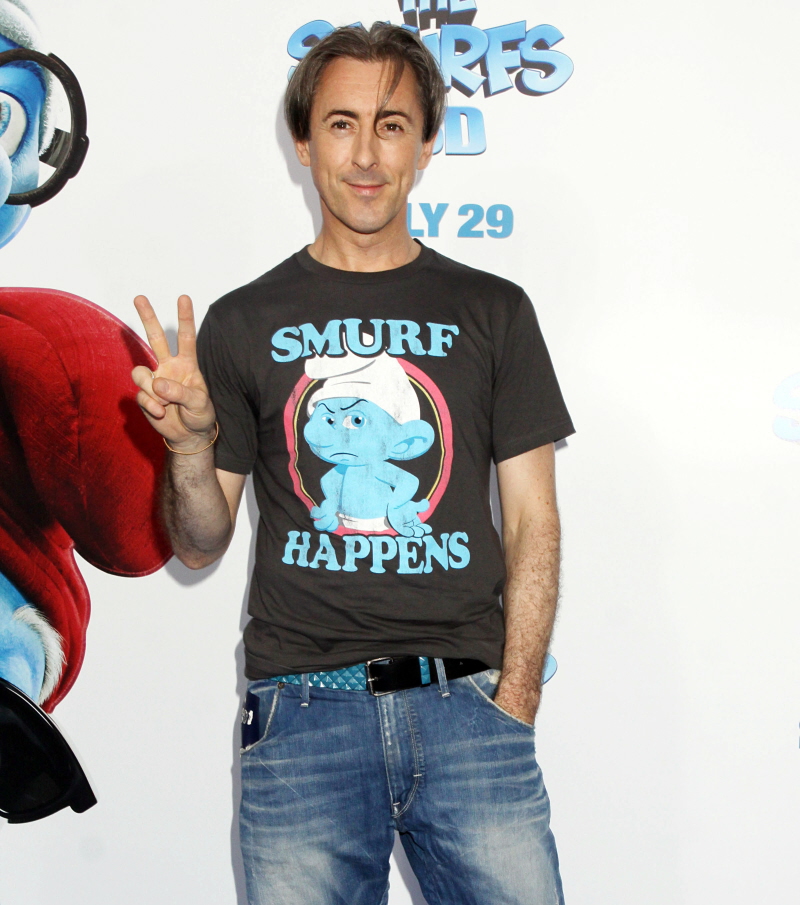 Here are more pics of Sofia molesting that poor Smurf: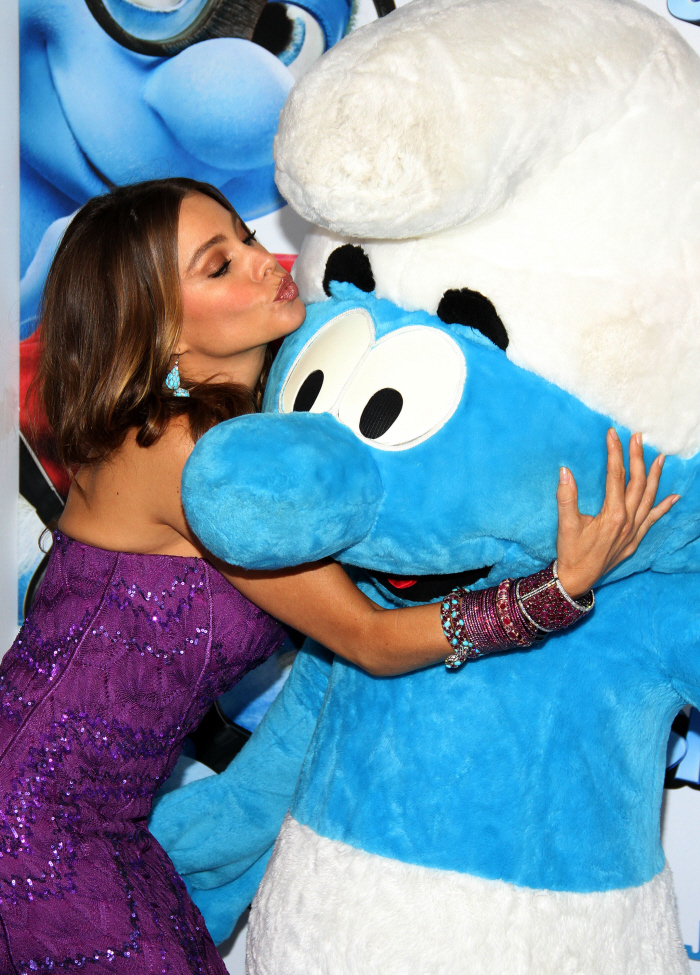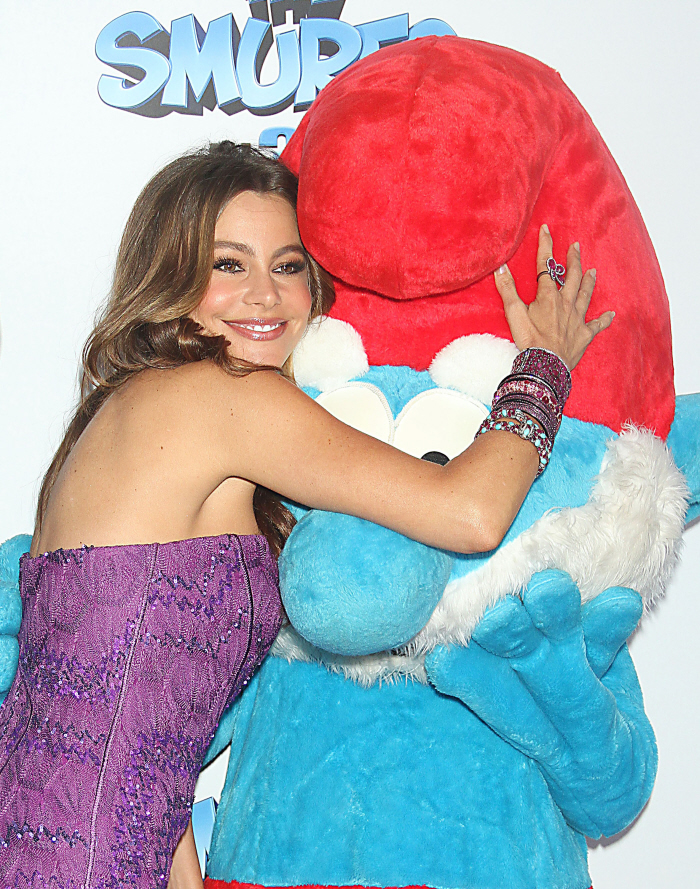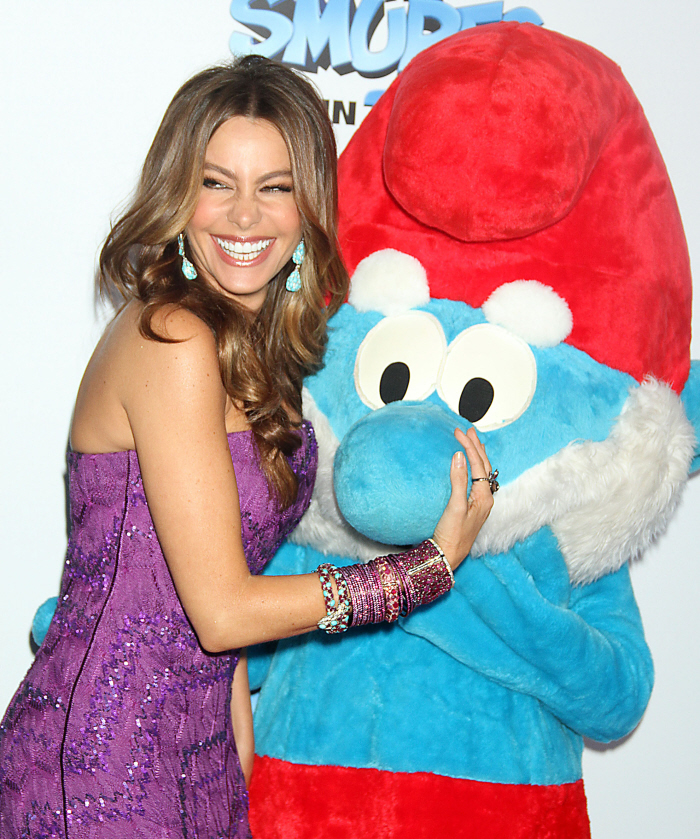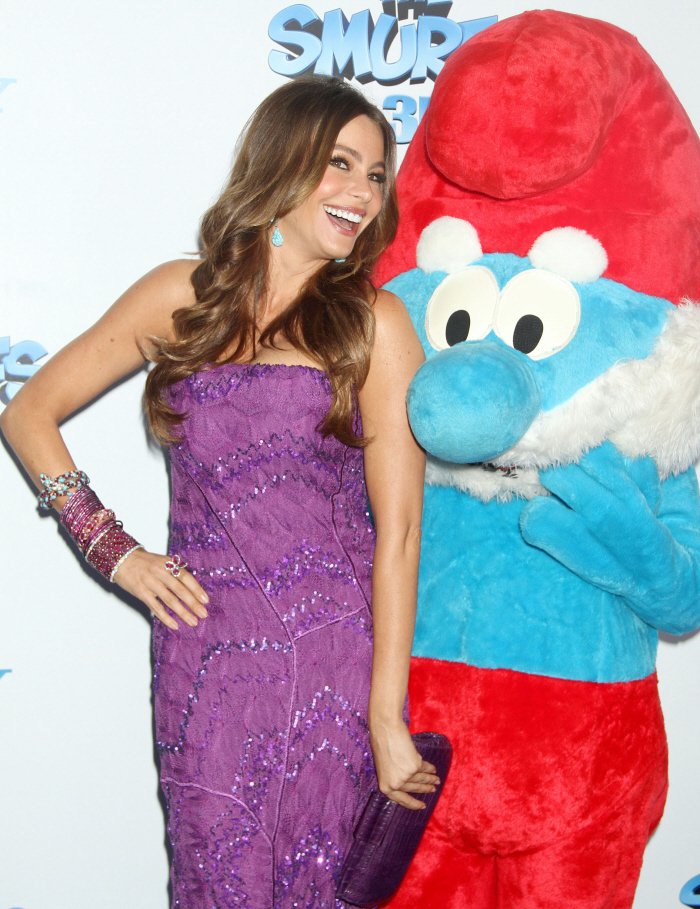 Photos courtesy of WENN & Fame.

Written by Kaiser

Posted in Fashion, Sofia Vergara

- Zach Galifianakis is awesome [Buzzfeed]
- Prince at the Billboard Music Awards [D-Listed]
- Bieber's Billboard look [Go Fug Yourself]
- Married to Medicine recap [Reality Tea]
- Celebrity first marriages [Pajiba]
- The last Mad Men baffled a lot of people [Lainey]
- Karolina Kurkova's crazy hot dress [Moe Jackson]
- Jennifer Garner on set [Popsugar]
- Kitten vs. Lizard [CDAN]
- Doetzen Kroes' great butt [Celebslam]
- Shameless star Jeremy Allen White [OMG Blog]
- RIP Ray Manzarek [Bossip]
24 Responses to "Sofia Vergara wears Missoni, molests Smurfs at premiere: hot or trashy?"