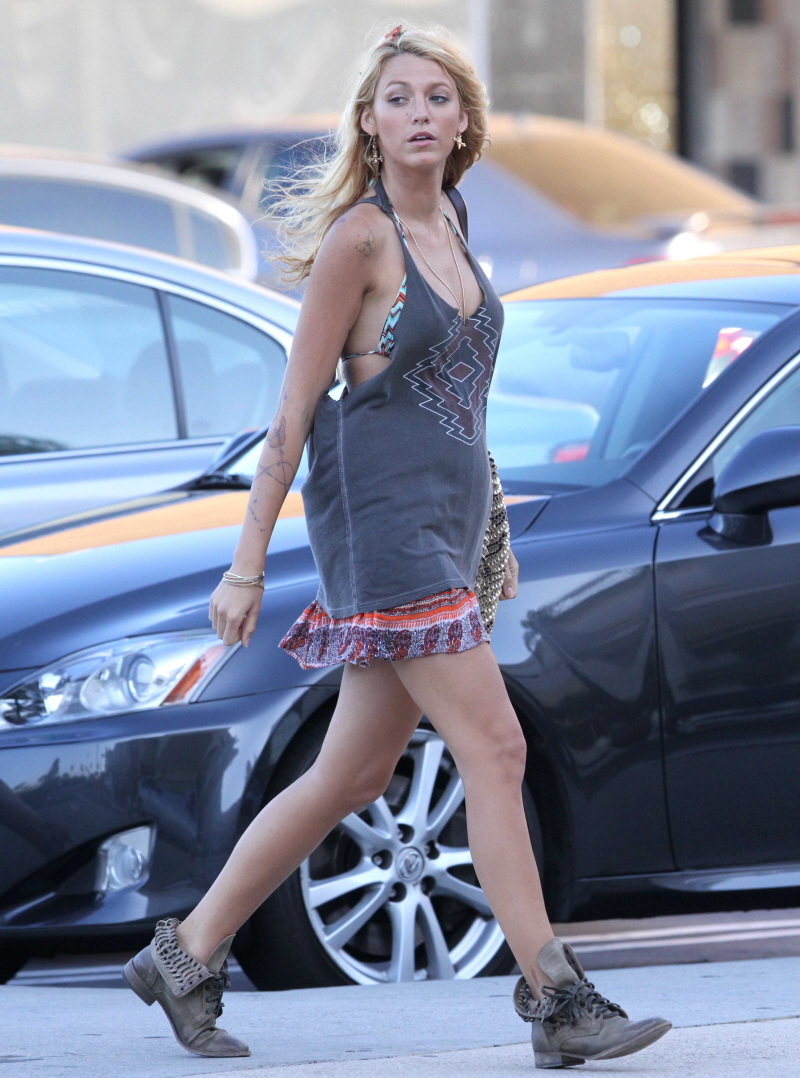 Here are some more photos of Blake Lively filming Savages, being directed by Oliver Stone. She's a movie star, remember? I keep seeing photos of the cast of Gossip Girl back at work in NYC, so it's interesting to me that Blake is in LA filming this movie. I'm sure she cleared everything with Gossip Girl producers and they made allowances for her in the schedule and everything, I'm not saying that. I'm saying that the next move for Blake is for her to find an excuse to leave Gossip Girl for some reason. She won't go the Dame Katherine Heigl route, which is to bitch and whine and act unprofessional until the writers and producers are simply fed up – but I do think Blake is looking for a reason to leave her "TV Girl" career behind and become a big-time movie star.
Meanwhile, Blake is enjoying her time in LA. According to Page Six, she and Leonardo DiCaprio had another quiet date, this time with tacos:
Blake Lively and Leonardo DiCaprio dispelled any rumors that they've split because of Lively's "Gossip Girl" filming schedule in New York over a cozy lunch date at Pink Taco in LA yesterday. DiCaprio wore a white baseball cap and jeans while Lively sported a similar look in a floppy hat and jeans.

"They shared a plate of tacos and sat in a booth side by side," a spy said. "They were whispering very quietly. No one bothered them."

Lively's rep didn't get back to us.
[From Page Six]
Nice. Quiet. Low-key. (Cheap?) Interesting. I still don't know if this is going to last for much longer – I'm not getting a sixth-gossip-sense feeling about them, like I am with a couple like Justin Theroux and Jennifer Aniston. I feel strongly that Theroniston will make it into 2012 – but with DiLively? Will there be a Blanardo in 2012? I hope Blake's hustle is as good as I think it is. I really, really want to see them on a red carpet together.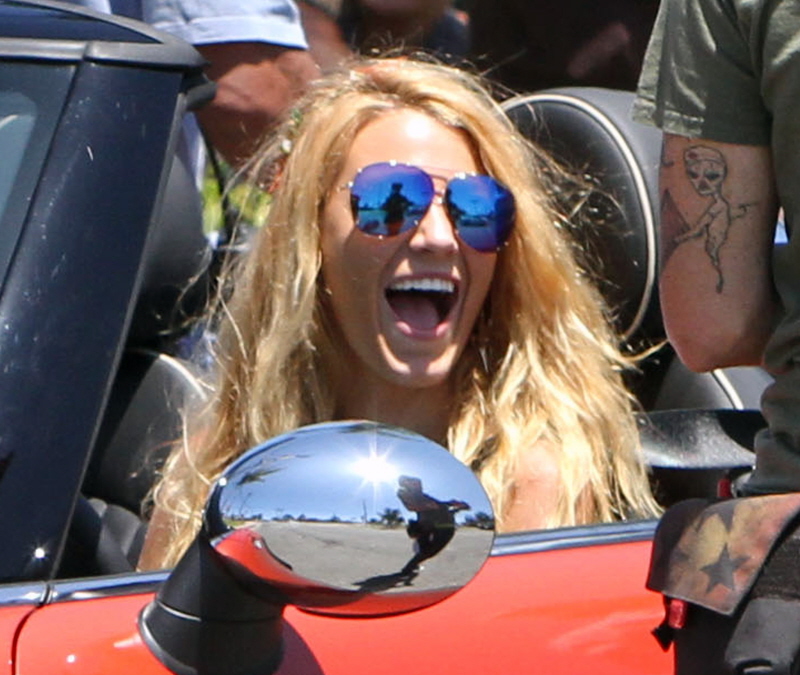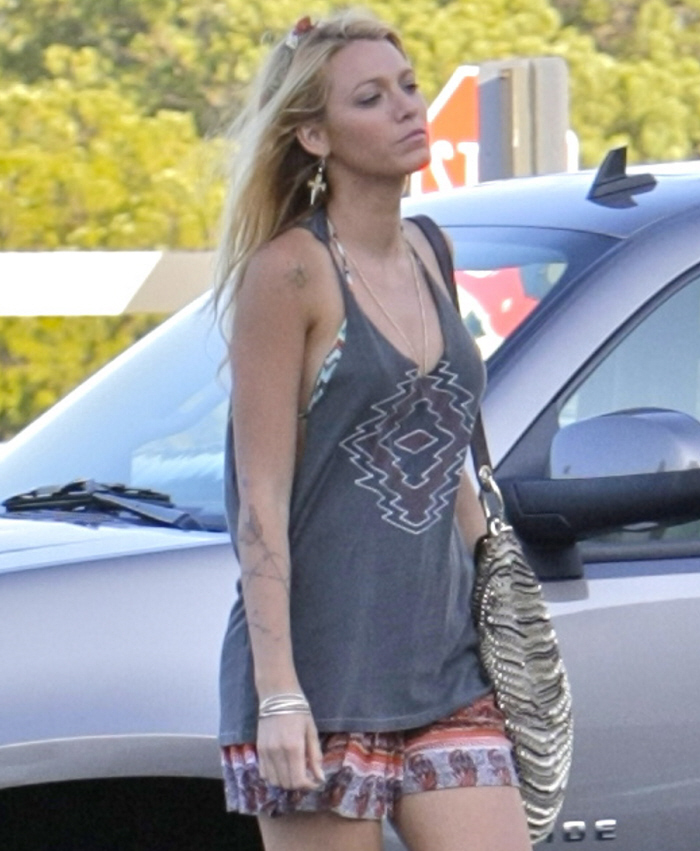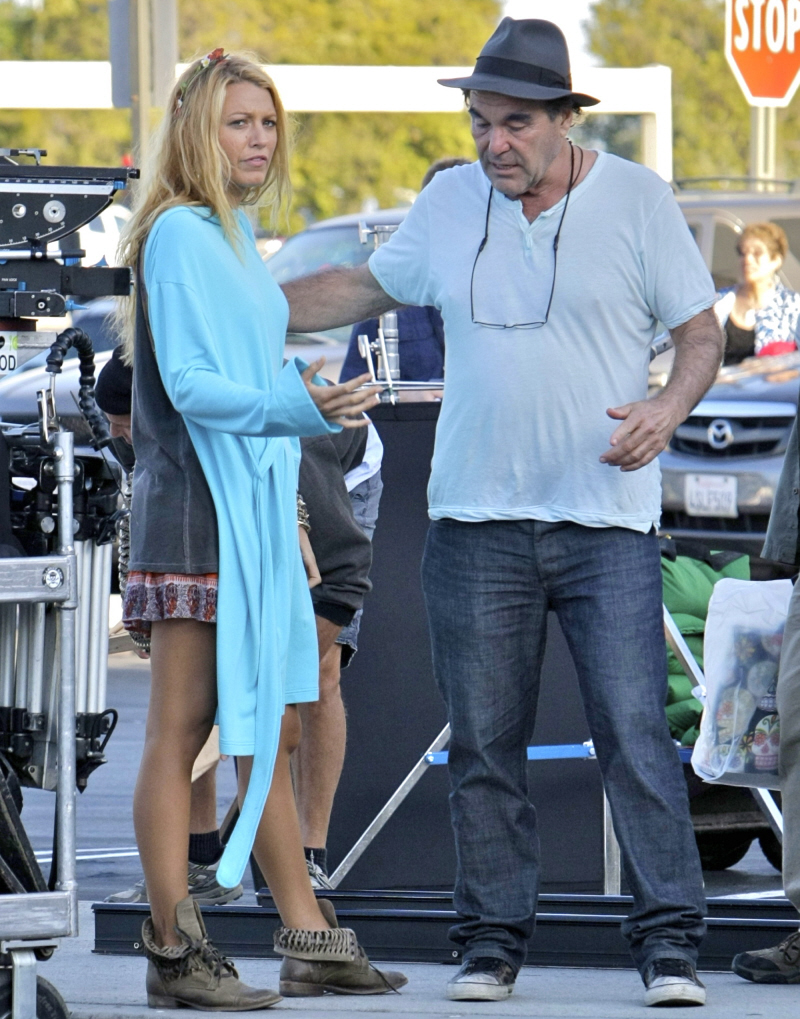 Photos courtesy of Fame & WENN.