16 year-old bride Courtney Stodden is on birth control, her mother confirms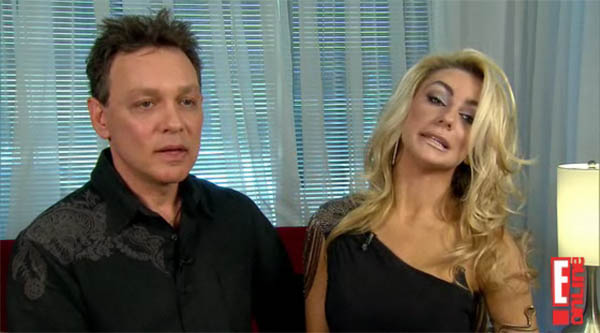 Kaiser pointed me to this story on Radar which I will admit not having read up until now. I just saw the title and assumed someone asked this poor twit if she planned to have kids and she said "not at the moment" or something. The real story is that the mother of 16 year-old aspiring actor/singer/model/reality star Courteney Stodden confirmed that her daughter is on birth control, so her little girl doesn't get knocked up by the super skeevy 51 year-old character actor she married her off to. That's some fine parenting right there. In case, like me, you were praying that this is a huge publicity stunt and that this guy is gay or that these people made up this relationship to try to score a reality show, her mom at least seems to be in on it.
In an exclusive interview with RadarOnline.com the 16-year-old bride's mother Krista Stodden revealed that her daughter, who was a virgin when she got married, is practicing safe sex and isn't planning on having a baby right away.

"She's making sure as much as she can at this time that it isn't happening," Krista said about her newlywed daughter, who tied the knot Hutchison in Las Vegas in May.

"She's on birth control because she would prefer to wait for children," her mom said. Her husband might have a different idea though. "I think Doug would love to have children, but Courtney wants to wait a few years."

"Courtney wants to work on her career," Krista explained, but knowing that accidents do happen, she said it would be a joy to the family if her daughter did fall pregnant.

"If something happens we do not believe in abortion, so if God blesses them that would be ok, but they're not trying for a baby now," she says.

As a would be doting grandmother, Krista said that if Courtney and Doug did have children: "the baby would be so creative. Doug is brilliant, so creative and they both would pass on so many creative genes."

Meanwhile, married life is treating her daughter well Krista told RadarOnline.com. "Doug and Courtney have a lot of exciting projects they're working on and their home life is wonderful.

"Courtney never showed any interest in cooking or cleaning, she always wanted a career so Doug takes care of all of the housework. He's so sweet he's teaching her how to boil an egg!"
[From Radar]
Isn't that nice? The mom never showed her daughter how to cook an egg and never required her to lift a finger around the house. Instead she got her daughter a boob job and helped launch her music career, eventually signing off on her marriage to a guy older than her dad. It's ok though, because the old dude is teaching Courtney basic life skills and doing everything for her just like her parents did.
In an interview with E! last month, Courtney and Doug discussed their sex life. Courtney was allegedly a virgin when they met and Doug said "If there is only one caveat to the ocean between our age difference, I wish that I was a virgin when we met."
"That's fine that he wasn't, he's good. Whatever, he's a tiger!" she countered.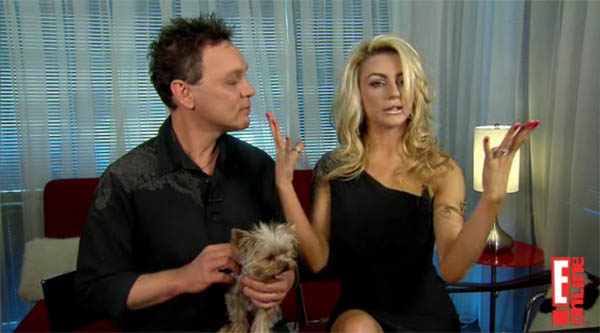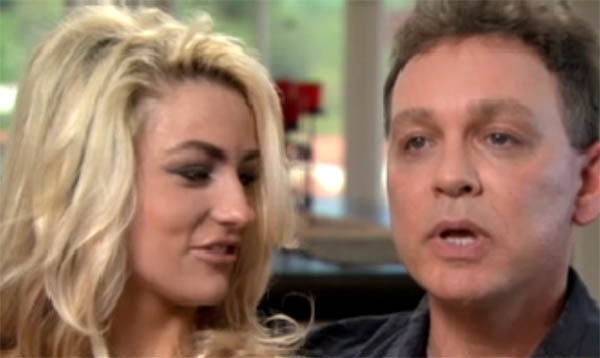 Written by Celebitchy

Posted in Courtney Stodden, Doug Hutchison, Photos

- Friends reunion on Ellen [Popsugar]
- Lindsey Vonn watches Tigers kids [Lainey Gossip]
- George Michael fell out of a car going 70mph [D-Listed]
- Real Housewives of Orange County recap [Reality Tea]
- New Man of Steel trailer [Pajiba]
- Jared Padalecki's hot bod [Buzzfeed]
- Doctors confirm Taylor Swift's new boobs [Evil Beet]
- Catherine Zeta-Jones finished treatment [CDAN]
- Anna Paquin hates the paps [Celebslam]
- Lance Armstrong is gross [The Blemish]
- What is Barbara Palvin wearing? [Moe Jackson]
- This is Petra Nemcova? [SVC]
93 Responses to "16 year-old bride Courtney Stodden is on birth control, her mother confirms"