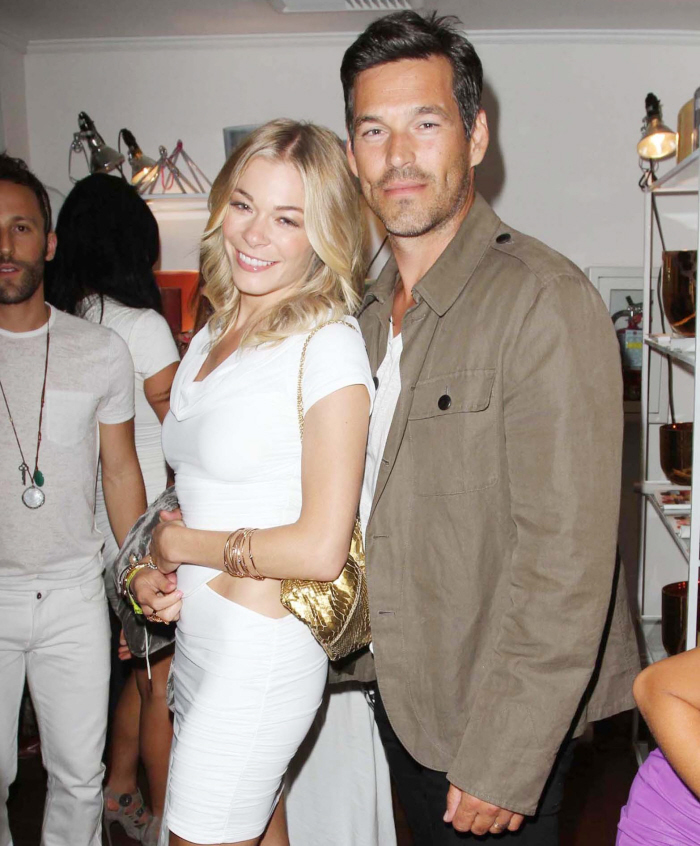 I've lost count of how many times we've talked about LeAnn Rimes and her goal in life, Operation: Thinner Than Brandi. Ever since Eddie Cibrian began slipping LeAnn the Cibridong on the regular, LeAnn has been on a quest to remake herself into the very image of Brandi Glanville, Eddie's ex-wife and perhaps his female ideal as far as body types go. That's what we keep hearing – that Eddie is behind the rapid slender-izing of LeAnn, because he likes his women bony, with bolt-ons. LeAnn's special project has been going well, and she seems very proud of her bones, twit-pic-ing bikini photos of herself regularly.
So now that Eddie has a job and he actually gets to speak to promote his new show (The Playboy Club), he was finally asked what HE thinks about LeAnn's body purge. He was actually pretty sweet about it, telling Extra that "I think she looks wonderful. She is very healthy, and to me — perfect." He also told Extra that he and LeAnn work out together regularly and "she really loves to work out. If I had my preference, I'd rather go outside and play basketball or golf." Here's video of the interview – by the way, how lucky is it for LeAnn that Eddie's main female costar is a lesbian? Amber Heard isn't interested in the Cibridong. I bet LeAnn is still worried, though.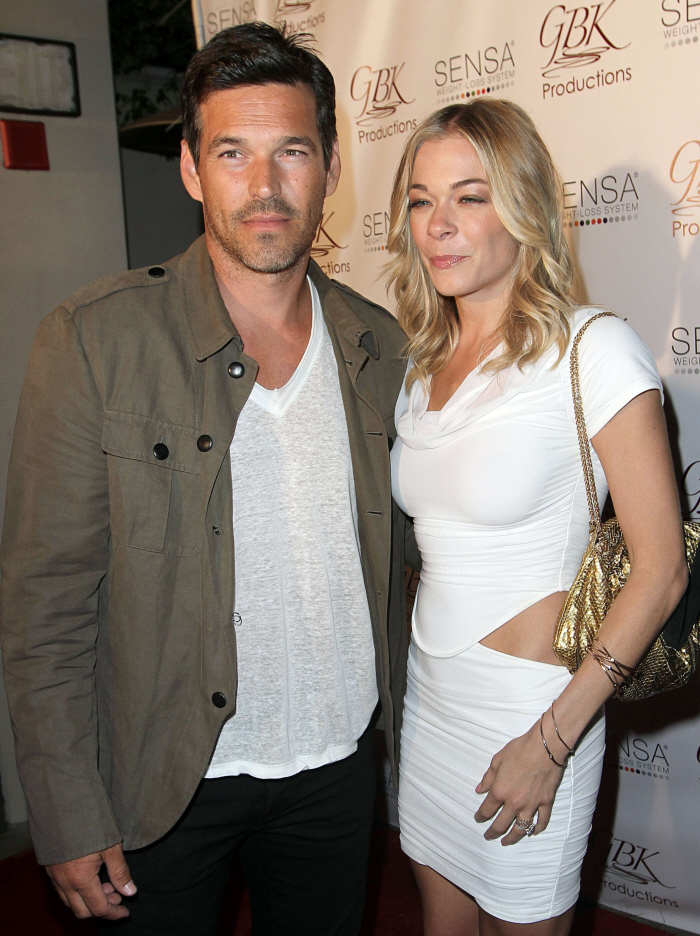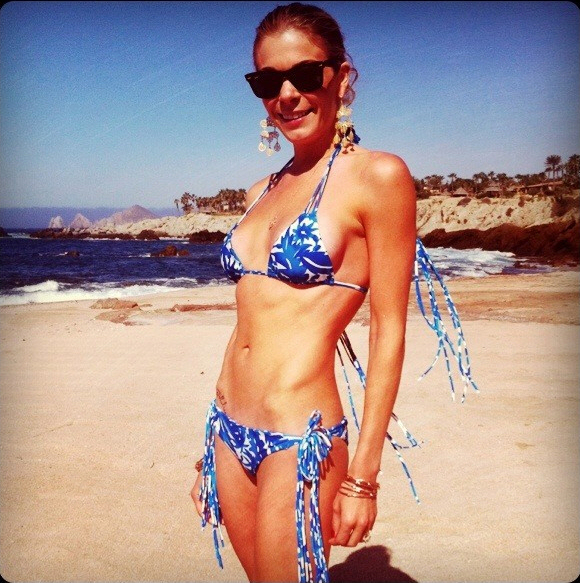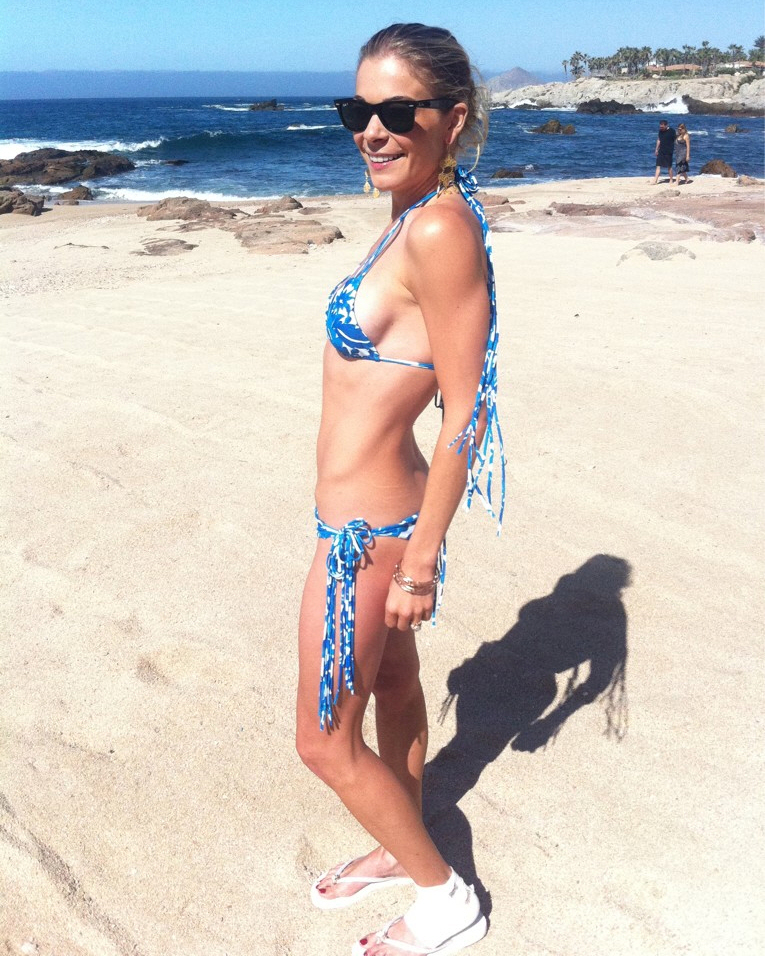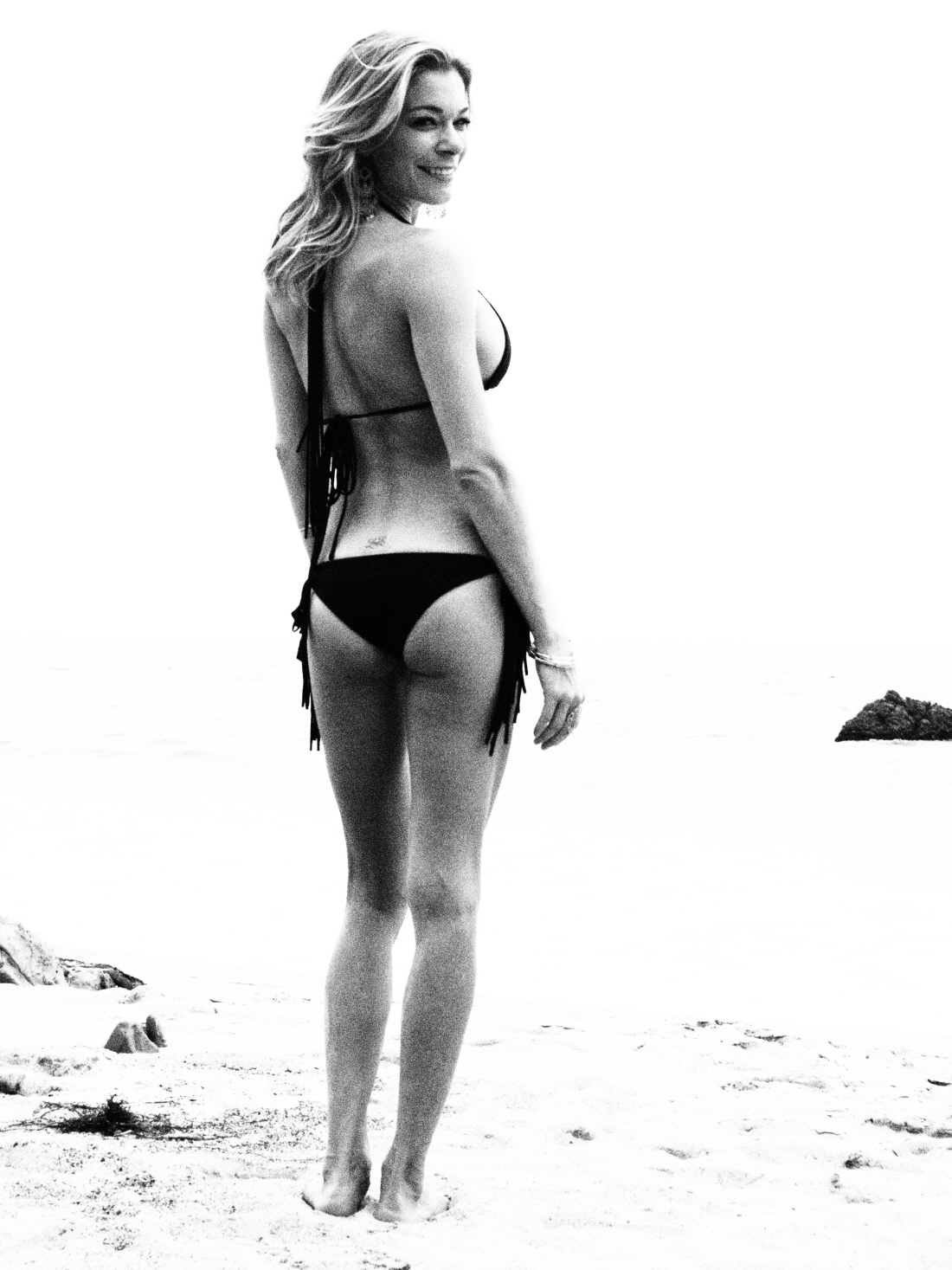 Photos courtesy of WENN.