Lea Michele: Managers told me to get a nose job, that I wasn't "pretty enough"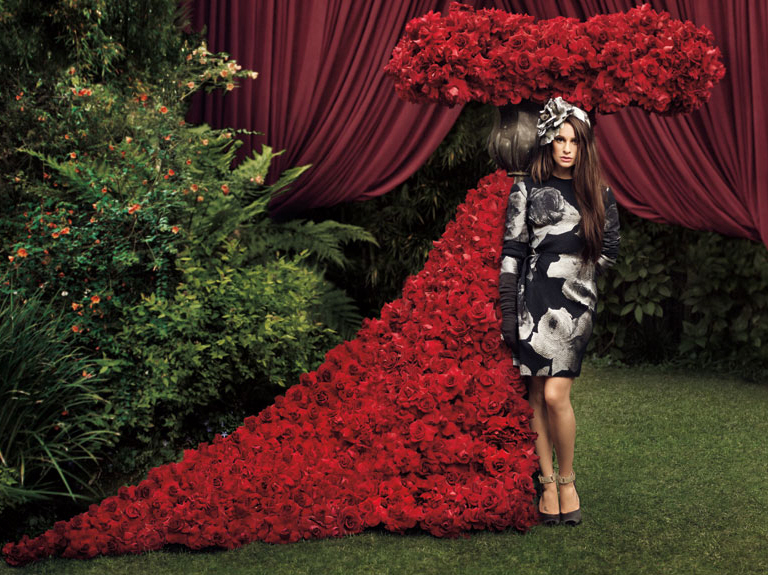 Lea Michele covers the September issue of Harper's Bazaar. The photo shoot is super-boring, and I kind of wonder if A) Bazaar regrets the choice of Lea as their September cover girl and B) Bazaar needs new editorial leadership. You can read the full cover story here, at Bazaar – Lea is full of herself, of course, but I don't really hate the girl for being ambitious or for setting goals. It's somewhat refreshing to see someone who doesn't know how to feign humility or act like awards don't matter. Awards matter to Lea. Attention matters to Lea. Lea wants to be the center of attention at all times. She's a diva looking for a medium, any medium you've got. Here are some highlights:
She's got no plans to take a break. "I don't stop," Lea says. "It's my nature. People have to tell me to slow down. I plan on playing every role on Broadway. I want to do Evita. I want to do Sweeney Todd with [Glee costar] Chris Colfer. We want to do Wicked. I'll be Elphaba and he wants to play 'Guy-linda.' I want to do movies, make music. Glee is only the beginning."

Not being nominated for a Tony for Spring Awakening: At 19, with a role in the rock musical Spring Awakening, she and her costars became the toast of New York. ("I didn't get a [Tony] nomination like the boys did, which was a big learning experience for me," she says, still disappointed.)

Lea looks different: "I'm five foot three. I don't look like a lot of other people, you know what I mean? I look like I'm 12," says Lea, who's wearing a cream top she found at Anthropologie the day before and matching shorts. (Those sunglasses are from Urban Outfitters. "I'm not a big spender.") She gets called out for her unconventional features all the time, but Lea doesn't let it bother her; if anything, she's used to it. "How many managers told me, 'Get a nose job. You're not pretty enough'? But I proved them wrong."

Now she admires the popular girls in Hollywood: Penélope Cruz (who Lea thought wouldn't recognize her but who countered, "Do you think I don't have a TV?"), Blake Lively, Jennifer Aniston (especially for posing as Streisand in Bazaar: "It was awesome; I really wanted to do that"), and her sometime costar Gwyneth Paltrow, who "never gets it wrong."

More on Gwyneth: "I am obsessed with Gwyneth Paltrow," Lea says. The day they met, they were rehearsing a Chicago routine for Glee. "I was nervous and said, 'I don't think I can do that dance move.' She said, 'You can do it.' She wasn't afraid of anything. I love talking with Gwyneth. She just gives good advice. She said, 'Don't ever read anything about you.'"

Lea recently had to kiss Ashton Kutcher in the upcoming romantic comedy New Year's Eve. "It wasn't enough," she says. A practical joke he played involved him opening the door naked save for a towel. If he'd dropped it, "I might have blacked out."

On eating: It would give the tabloids something to write about other than saying she's too skinny, which she chalks up to her vegetarianism and "the Glee diet": "My schedule is insane, but I can out-eat you." (This over oatmeal.)

Lea is new to the game: "People have to remember this is all new for us," Lea says. "We're all reasonably young, except for Cory [Monteith], who's old." (He's 29.) "I've learned some lessons," she continues. "But people are going to say what they want to say. I know who I am, and I'm not perfect."
[From Harper's Bazaar]
It's weird, but I could totally hear her crazy, high-pitched breathless voice through all of those quotes. As for Lea's ambition and what she's actually saying – I don't know. It will be interesting to see how much of a Hollywood career Lea has post-Glee. I suspect that she will go back to Broadway because that's what she and her frenetic energy are best suited for. But as for more TV shows and movies… poor Lea.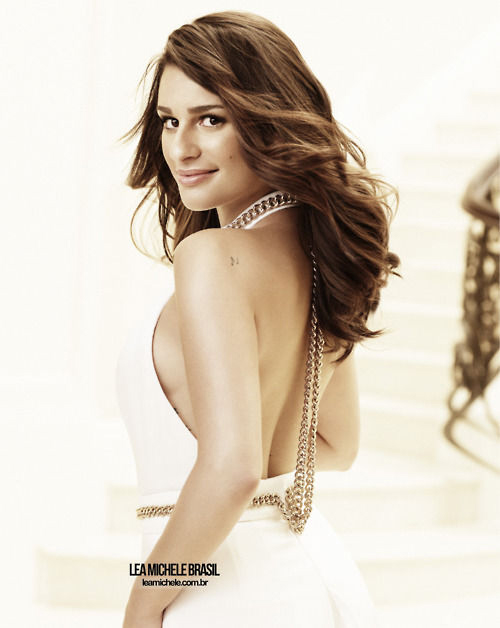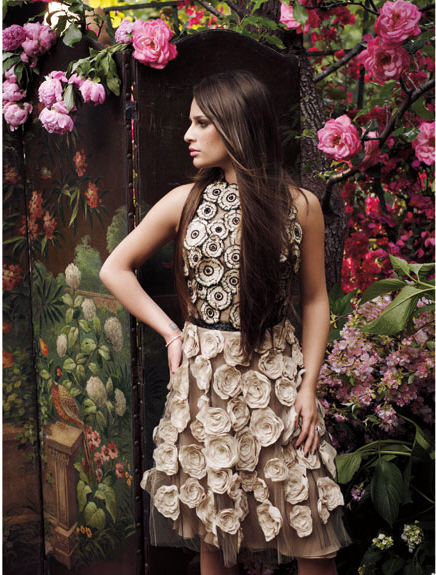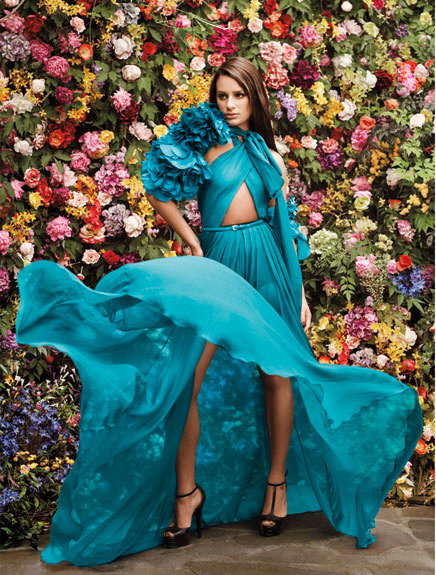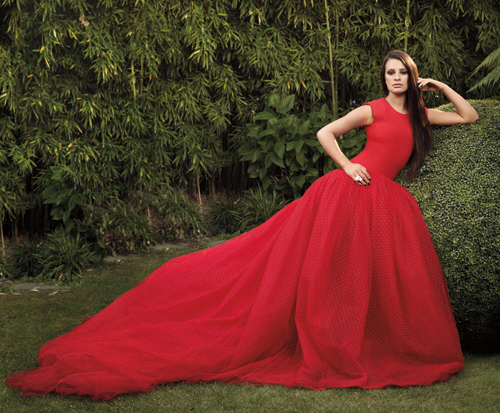 Photos courtesy of Harper's Bazaar.

Written by Kaiser

Posted in Lea Michele

- The Blemish interviews Carmen Electra [The Blemish]
- Rumer Willis joins Pretty Little Liars [Lainey Gossip]
- Morgan Freeman falls asleep during interview [D-Listed]
- Fug or fab: Isla Fisher [Go Fug Yourself]
- Tamra Barney confirms spinoff [Reality Tea]
- Movie franchises that rebounded [Pajiba]
- Why Dylan McKay is the perfect boyfriend [Buzzfeed]
- Saoirse Ronan could have been a Lohan [Evil Beet]
- GIFs from Cannes [Popsugar]
- Cat massages a dog [CDAN]
- Heather Graham is so pretty [Celebslam]
- What is Lucy Hale wearing? [Moe Jackson]
66 Responses to "Lea Michele: Managers told me to get a nose job, that I wasn't "pretty enough""