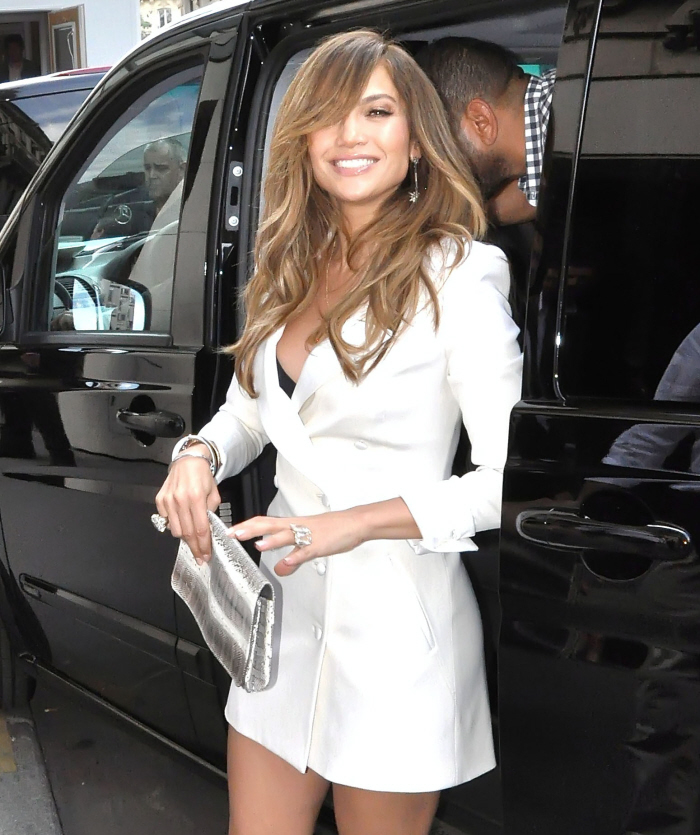 Jennifer Lopez covers the new issue of Us Weekly this week, in what I'm assuming is yet another "exclusive but not really" piece, where Jennifer lets her people spread all kinds of information and pro-J.Lo agit-prop in the hopes that we will all see her as an innocent victim of the cruel Marc Anthony. I'm not saying Marc was not and is not cruel – he very well could be. But I'm already starting to get tired of this "victimized" Jennifer. I want her to start dating. I know it's soon, but you know she's already weighing her options – hell, she managed to get the cover of Vanity Fair two seconds after her split. Trust me, she's already got a new guy lined up. Roll him out, Jennifer!
Anyway, the Us Weekly story – Jennifer is allegedly going to fight for full custody of Max and Emme. And Marc hasn't even seen the kids since the split!
Reportedly, Marc hasn't seen 3-year-old Max and Emme since he and J.Lo announced their split on July 15! It sounds like there might be a bitter custody battle brewing between Jennifer Lopez and Marc Anthony.

According to a new report, J.Lo, 42, is seeking full custody of their 3-year-old twins Max and Emme and is determined to make sure she is their primary caretaker. Wow, too harsh?

Marc hasn't been seen with the twins since the mid-July split, probably because they've been traveling with J.Lo — first in New York, then in Miami and now in Atlanta where she's filming What To Expect When You're Expecting.

Max and Emme were seen at a playground with their mom on July 31 and then were spotted multiple times at the pool in their Atlanta hotel.

"They are always with their mom," a source tells Us Weekly. "Jennifer lights up around her kids. She's incredible, balancing work and being a good mom."
[From Holly Baby]
I think there might be something to this report, just because Jennifer was putting herself out there like a Sarah Jessica Parker in her Vanity Fair piece. Jennifer told Vanity Fair that she can't stand to be away from her kids for more than 24 hours, and that she could never leave the twins at home with nannies. Instead, Jennifer uses family members to look after the kids, like her mom, her cousin Tiana Rios and her best friend, Arlene Rodriguez. In the Vanity Fair piece, she also claims that she's planning on moving back to NYC, which I have a hard time believing. She says: "I liked my upbringing there and it gave me incentive. Just the street smarts and the savvy." Bullsh-t. She has to be in LA for Idol, and beyond that, she likes LA better, I think.
By the way, there are rumors about Jennifer and Puffy/Diddy. Gross. I want her to get into some drama with Ben Affleck. Or somebody else truly scandalous, not Diddy.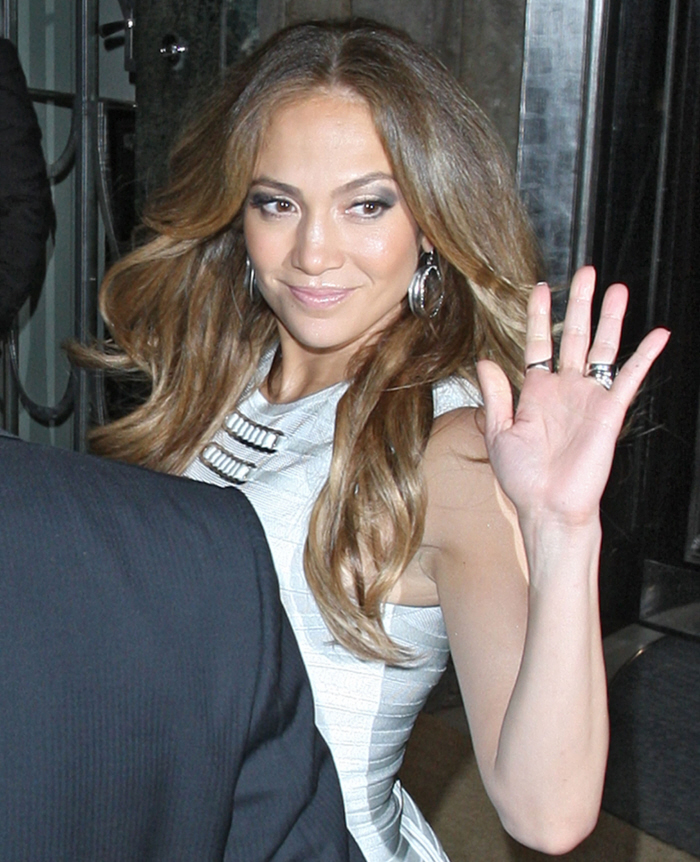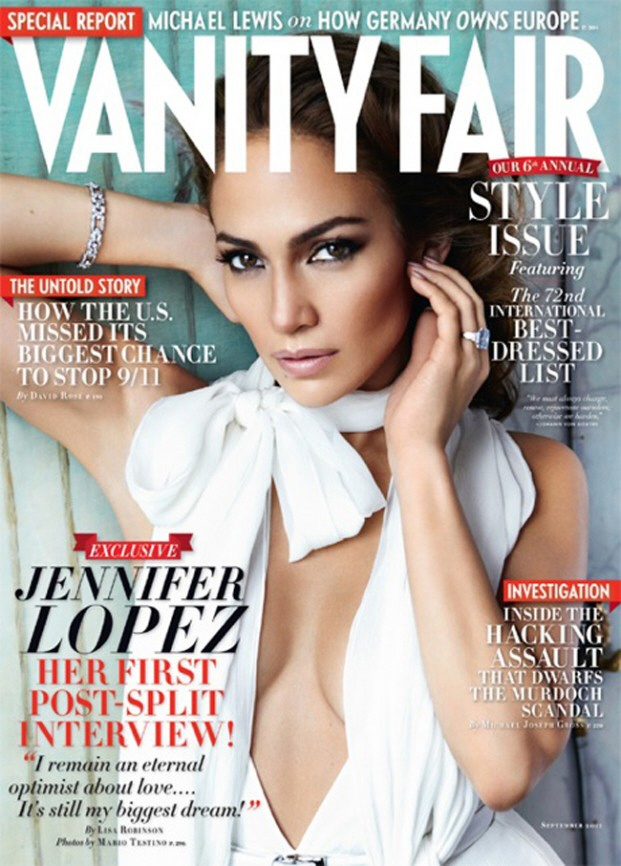 Photos courtesy of WENN.