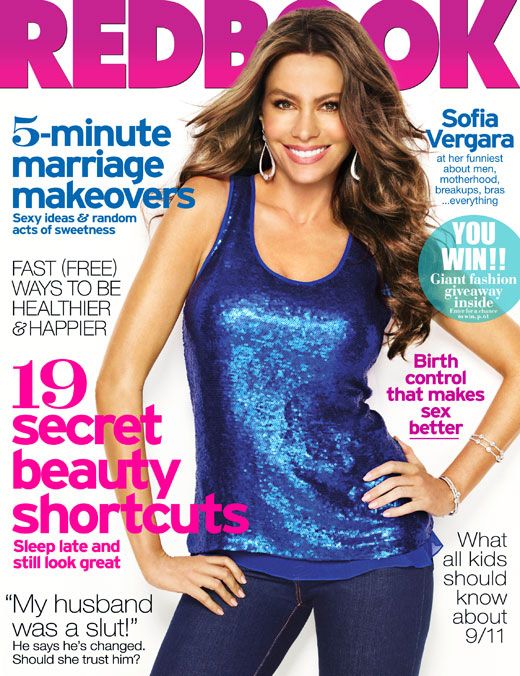 Sofia Vergara is the September cover girl for Redbook, in a so-so pictorial. Sofia is gorgeous, and her body is crazy, but I guess the aim was try to tone down her hotness so that she seems more appealing to 40-something moms. The problem: 40-something moms already love her! Everybody loves her! Magazines should know by now that Sofia cannot and should not be tamed. Show us her body!
As for the interview… well, I already think Sofia is a great interview, so I was primed to like her here. I tend to think that people who hit it big later in life (as opposed to the 19-year-old ingénue type) are always going to give better interviews. They've experienced adult life outside the fame bubble, they've grown as people and as artists away from the spotlight, and they remember what it was like to struggle for years. Think Jon Hamm. Sofia is like the booby version of The Hamm. Here are some highlights from the interview:
Sofia on being a "teen mom": "When I had Manolo, I was 19, and I had the energy for everything," she says. Vergara married Manolo's dad, her childhood sweetheart Joe Gonzalez, when she was just 18. The couple divorced two years later.

On having more kids with Nick Loeb: "My boyfriend now wants to have kids, and I don't even want to think about it. I would have to get into that mind-set again, the waking up early."

On her glorious rack: "I've had these ridiculously huge boobs since I was super young. Like, 13. I was really skinny at that time, so it was weird to have those f–king boobs and be skinny. It was hideous. Then after I had my kid, I got hips and everything started to come together," she adds.

On the writing for Gloria in Modern Family: "When Modern Family was just beginning, I'd have to tell the writers what I thought would be better for me to say. Most of them are American men, so to write for a Latin woman is not as natural for them as writing for Julie [Bowen], for example. Because they have wives like Julie, sisters like Julie, you know what I mean? But now they're so good, they're like hot Latin girls!"

Monolo teases her: "He humiliates me! He doesn't understand how my accent can get worse and worse. He says, 'It's not normal. Nobody does that.' So when I got nominated for the Emmy [in 2010] I called him and said, 'Right in your face! Even with my accent!'"

She wanted to be a dentist: "What I really wanted to be was a doctor. I love medicine. Everybody calls me all the time — 'I have this condition, what do I do?' But you have to study for 10 years. I knew I couldn't do that, so I went for the next best thing, which was dentistry."
About her boobs, I can feel her pain. Mine came in when I was really young too – I think I was a C-cup at 12. It does suck! When Sofia and I become BFFs, this will be one of our first topics of conversation. As for her comment about Nick Loeb and having more kids – "My boyfriend now wants to have kids, and I don't even want to think about it. I would have to get into that mind-set again, the waking up early." That's telling, isn't it? I think my theory about Nick and Sofia is right, that she's looking for a way out of the relationship. He wants babies and he wants to settle down and have a nice, Republican wife. Sofia wants to work. She already had her baby.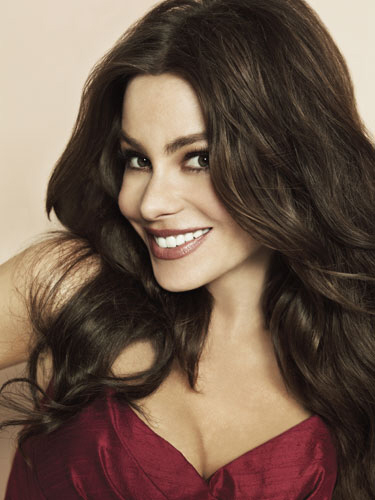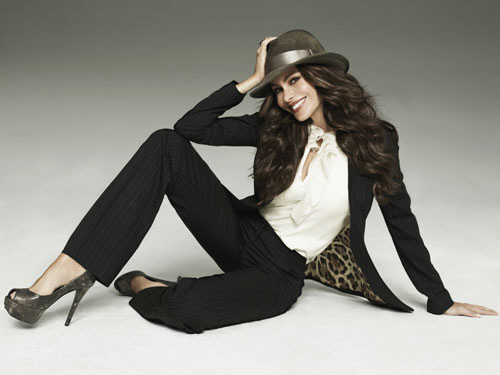 Photos courtesy of Redbook.