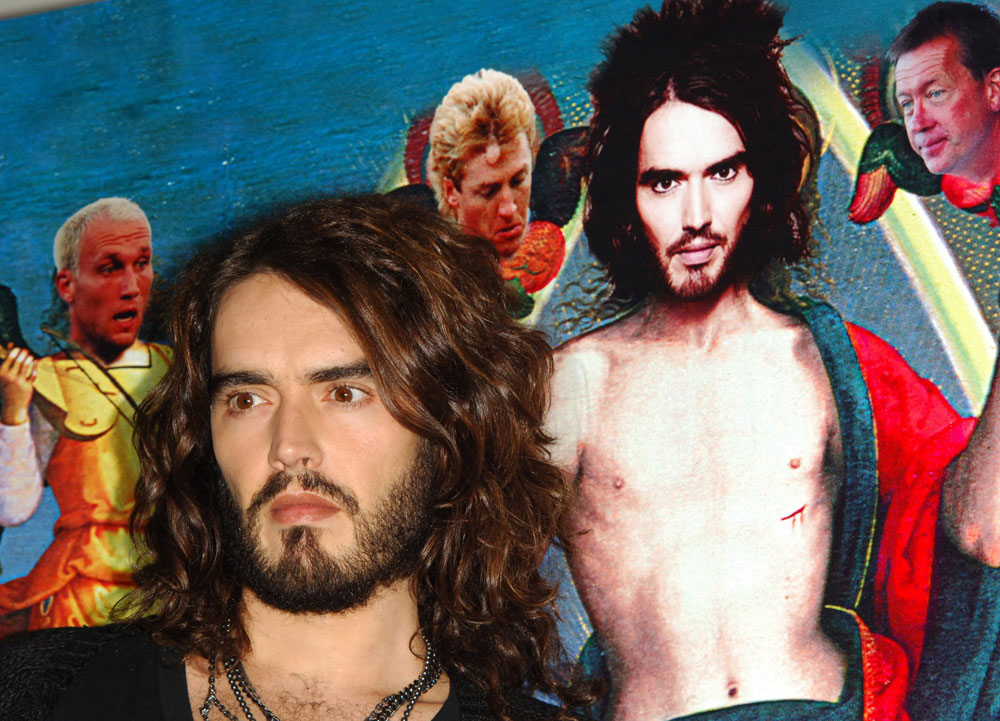 People seem to either love Russell Brand or hate him. There are a few people who are on the fence about him, but not many. And with the people who hate him, there seems to be those who hate him, and those who really hate him.
Brand was the controversial host of this years MTV Video Music Awards, and said some things that some people took just a touch more seriously than Russell meant them. In an interview on BBC1 radio, Brand admitted to receiving death threats after the broadcast. And in typical Russell Brand style, he amuses himself by goading the would-be assassins further.
The British comic star sparked controversy with a series of risque jokes – including calling US President George W. Bush a "retarded cowboy" and likening Britney Spears to a "female Christ" – at the event, and has revealed some people were so furious they wanted to kill him.

He said: "The VMAs were a lot of fun. Especially the death threats. If you are going to kill someone, don't give them advance notice, which gives you a chance to prepare.

"These Christian Republicans were watching me and thought, 'Well, this is no good, I shall do a death threat.' "

He added to BBC Radio 1: "How can you, while watching the TV, think, 'Oh I don't enjoy this, no I'm not enjoying this at all,' then think, 'Right I'm going to kill him?' That's a huge jump."
[From FemaleFirst]
I admit I'm a lover not a hater, but love him or lump him, he has a point. Death threats are hardly the right course of action for disagreeing with a comedian, no matter how bad you think he is. I also think purity rings should mean a little more than keeping your virginity, they should apply to all the Commandments and you shouldn't steal, covet, dishonor thy mother or father, and pretty much refrain from thinking about murdering someone.
Russell Brand is shown at a photocall for his book 'Articles of Faith' held at Prince Charles Cinema in London, England on 10/22/08. Credit: WENN