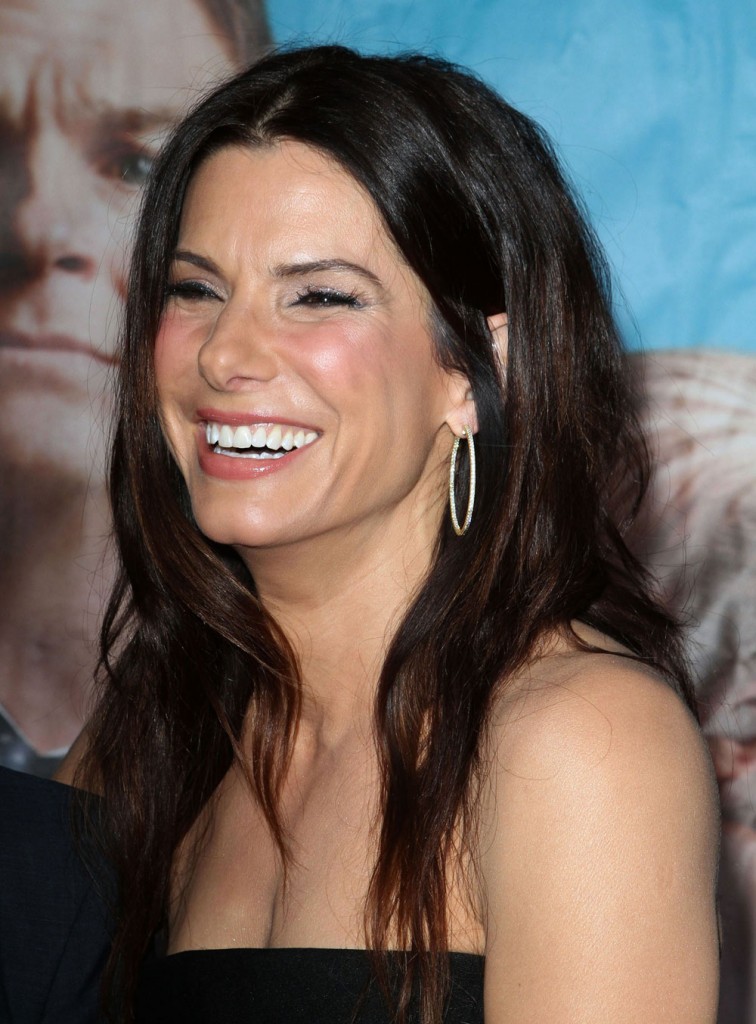 A smiling Sandra Bullock is shown on the cover of the upcoming issue of People with the title "How Sandra Got Her Groove Back." I was really hoping it involved a strapping young guy (who wasn't a bisexual con artist like Terry McMillan's husband) but the profile seems to be more about Sandra's work life and her life with her adopted son, Louis. We've seen a few staged photo ops with Sandra and Louis over the past couple of weeks, and this seems to be more PR from her camp to distract us from what a total ass her ex husband continues to be in the press. She only has one film coming out in limited release this year, Extremely Loud and Incredibly Close, which isn't out until December. So I think it's safe to assume that her people want to continue the good will for Sandra and remind us that she's around. She hasn't had a film out since 2009′s Blind Side so this isn't a bad strategy. It seems kind of transparent, though, and judging from the excerpt on People's website they don't even have an actual interview with her and are relying on quotes from people who work with her.
How did Sandra Bullock bounce back from a hard year?

Credit her 19-month-old son Louis, her sense of humor and her decision to jump back into the acting world in a big way.

"She was very keen to get back to work," says Stephen Daldry, who directed her in Extremely Loud and Incredibly Close, one of two dramas the actress, 47, has filmed since last fall.

"She threw herself in with her usual enthusiasm and energy, and she was very relaxed," he added. "She had little Louis with her, and it was a very familial environment on-set."

Bullock, who also just wrapped the astronaut drama Gravity, has been keeping a low profile as she passes emotional milestones: the one-year mark of her divorce from Jesse James, and this month's anniversary of her official adoption of Louis.

As she steps back into the spotlight, her new life is a joyful one. "She's glowing," says her Extremely Loud costar Reagan Leonard.

For more about Bullock's life as a mom, the truth behind romance rumors and a first look at Extremely Loud and Incredibly Close, pick up the new issue of PEOPLE, on newsstands Friday
[From People]
Yeah I get that Bullock needs to play this game to keep the projects rolling in and keep the public apprised of her status, but it seems so lame. We love her because she's genuine, because she's human, because she weathered one of the worst, most public, most humiliating scandals by keeping her head up and emerging with an adorable baby and words so generous they made her ex look like the lowest form of dirt for ever wronging her. We don't want to have Bullock thrust at us, we want to admire her tenacity as she gets on with her life, and we want to come to our own conclusions about it.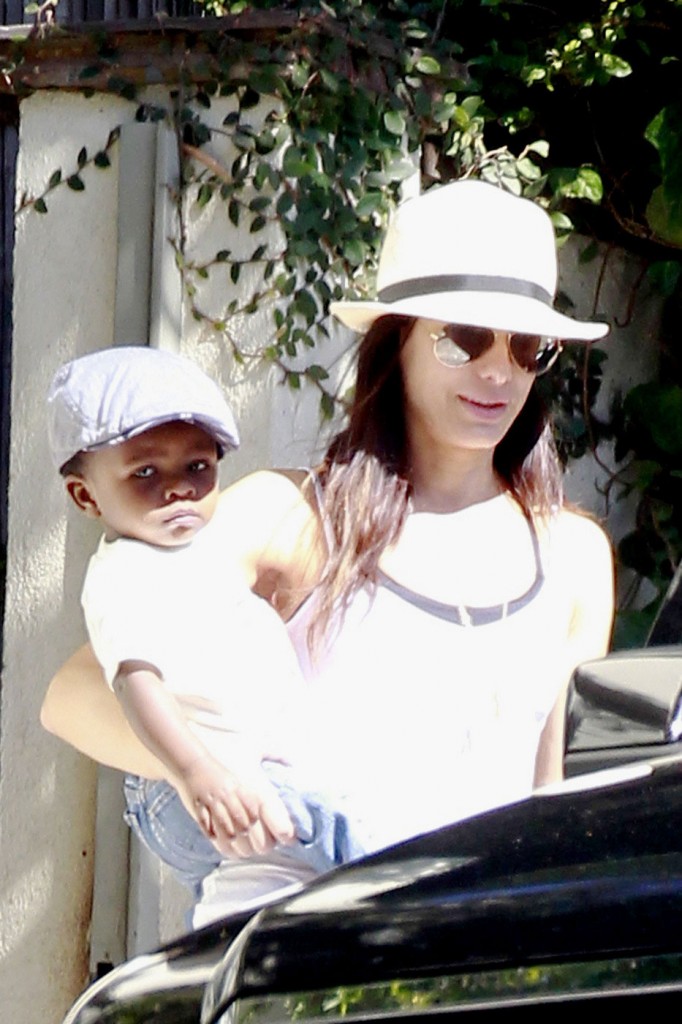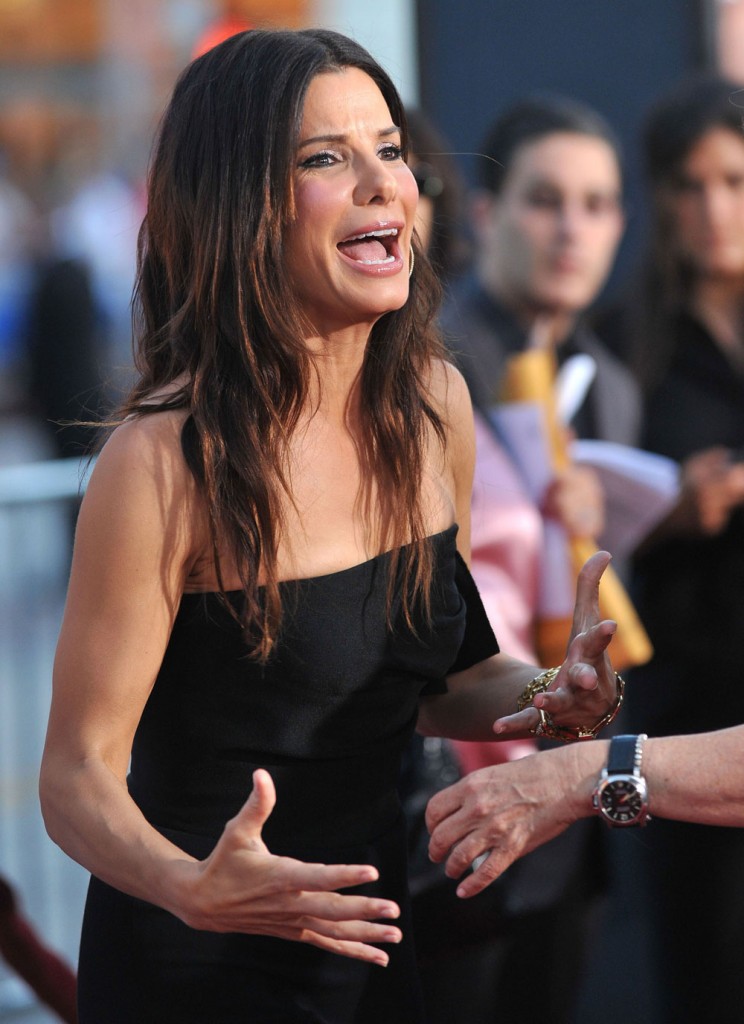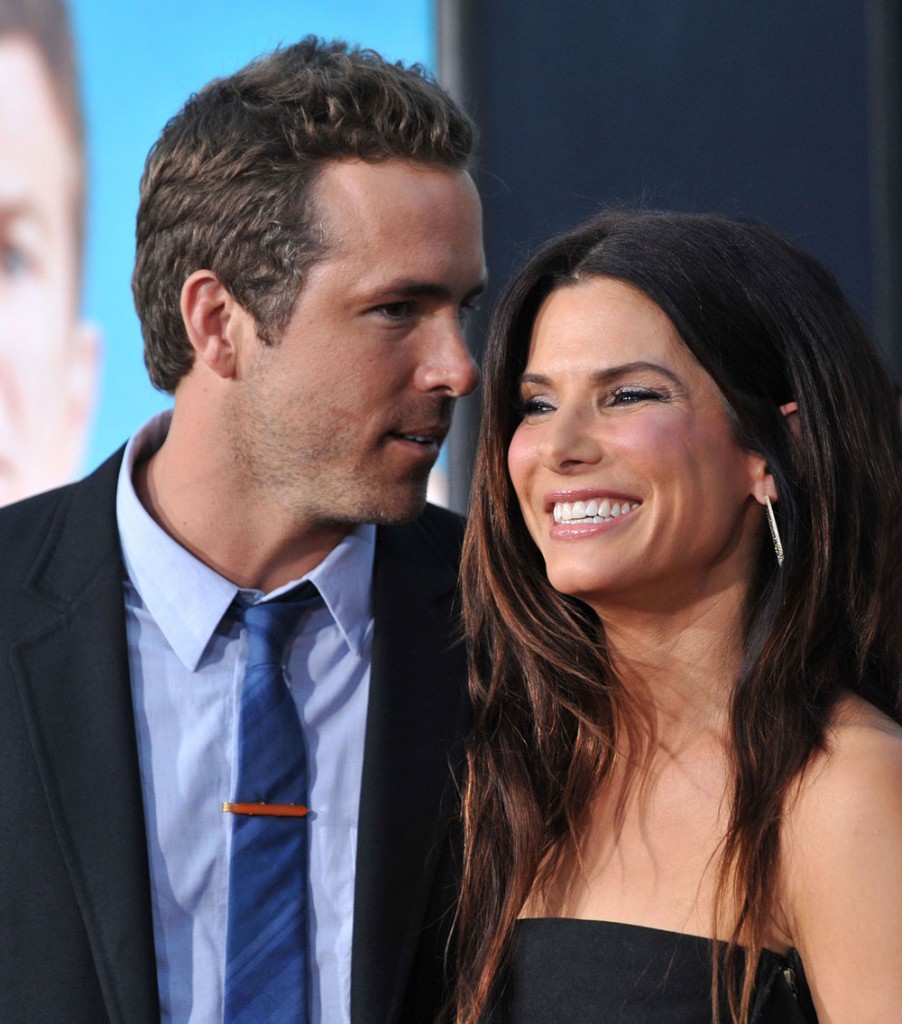 Sandra is shown out with Louis on 8/3/11. Credit: Bruja, Juan Sharma, PacificCoastNews.com. She is also shown on 8/1/11 at The Change Up premiere with Ryan Reynolds.