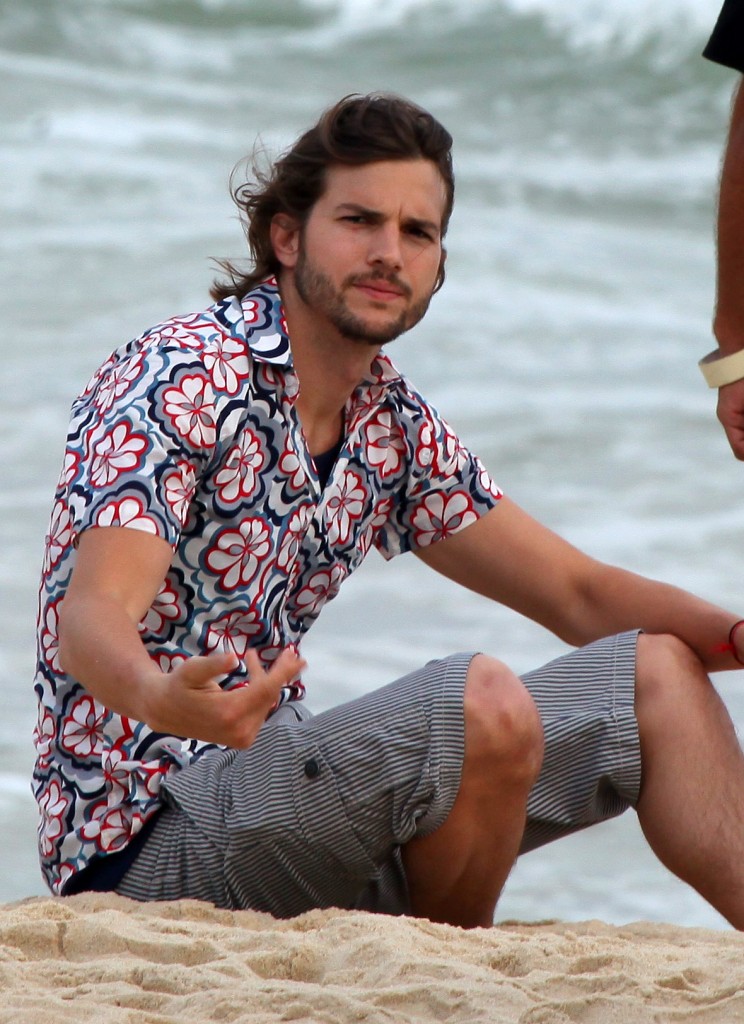 TMZ reported a few weeks ago that Ashton Kutcher had an enormous double decker trailer as his home away from home on the Two and a Half Men set. As we've also heard, Ashton is currently the highest paid actor on television with this new, untested gig and is pulling in at least $700,000 an episode. TMZ did a follow up that Ashton's take home was actually higher than that, from around $800,000 to $900,000 an episode. Either way, he's making big money and he has a big ass trailer to go along with that. E! had photos of the exterior and interior of those type of trailers, and I'm not exaggerating when I say that it's nicer and bigger than my apartment. Ashton's trailer is outrageous. It looks twice the size of one of those 50s diners, and the design is reminiscent of one too. E! reports that the trailer is 1,000 square feet.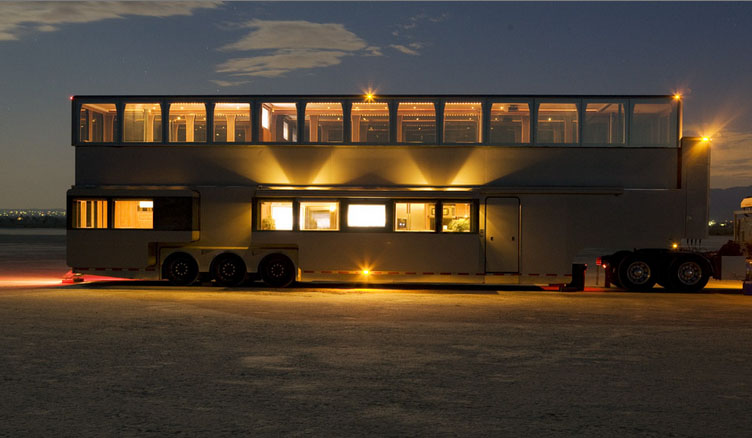 Wait, this is a trailer?!

We knew the folks over at Two and a Half Men are enjoying Ashton Kutcher on set, but we didn't know they loved him enough to fork over $8,750 a week for him.

Reports are saying that Charlie Sheen's replacement will be staying in one of these babies while shooting the sitcom.

Let's take a look inside!

This luxurious 1,000 square-foot Anderson Mobile Estate includes two bathrooms, a kitchen with granite counter tops, a wireless touch screen that controls heat, air conditioning, brightness and the blinds, and a conference area.

Oh did we mention there's seven 60-inch 3-D plasma TVs, also? Yeah, we're serious.

As if that wasn't enough, the mobile home also includes side sections and a second floor that hydraulically emerges from the main body of the vehicle.

In case you're wondering how much pocket change you'd have to set aside to own one of these bad boys, it'd be somewhere around $2 million.

Considering how much bank Kutcher will be making per episode, he just might make this purchase permanent.
[From E! Online]
That's insane. At first didn't buy those reports that Ashton was being a diva by scoring a big trailer, but now that I see the extent of it I do. It doesn't seem like the studio would volunteer to set him up in one in those monstrous things. It's not like they're clamoring to get him a trailer that could double as a house.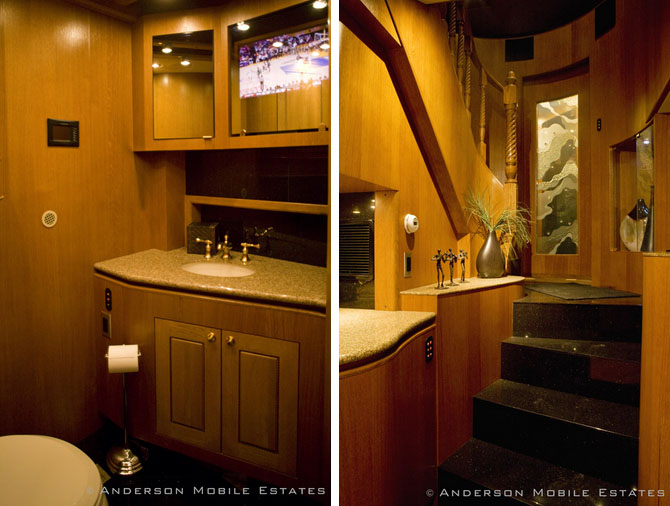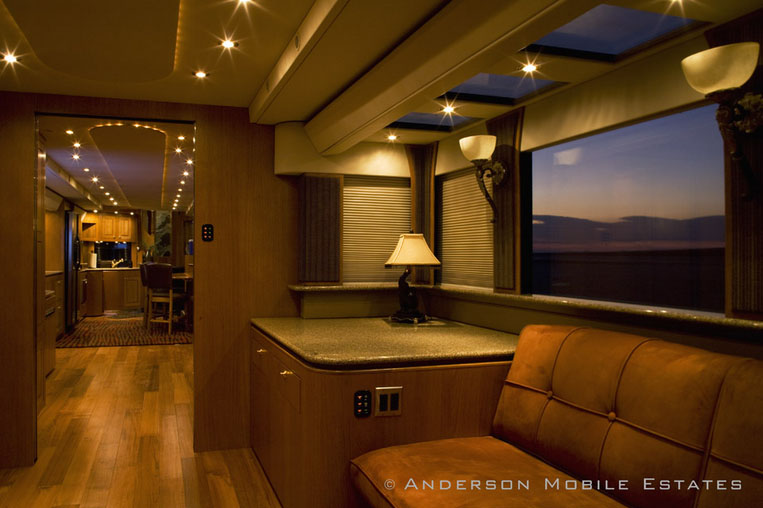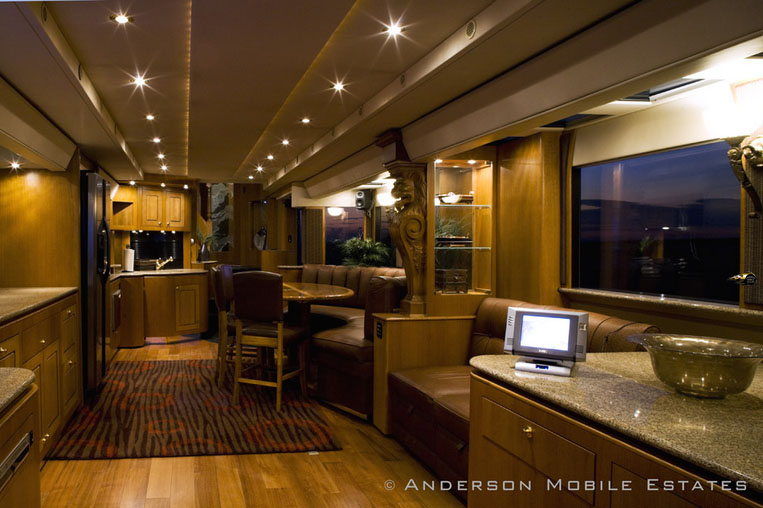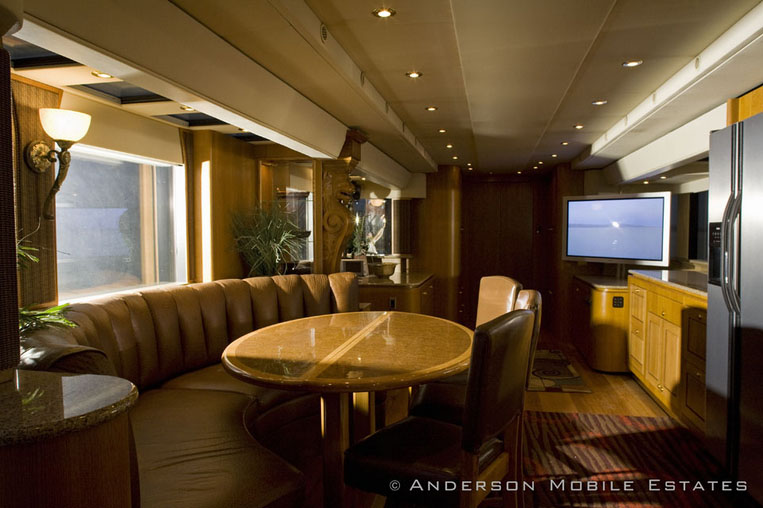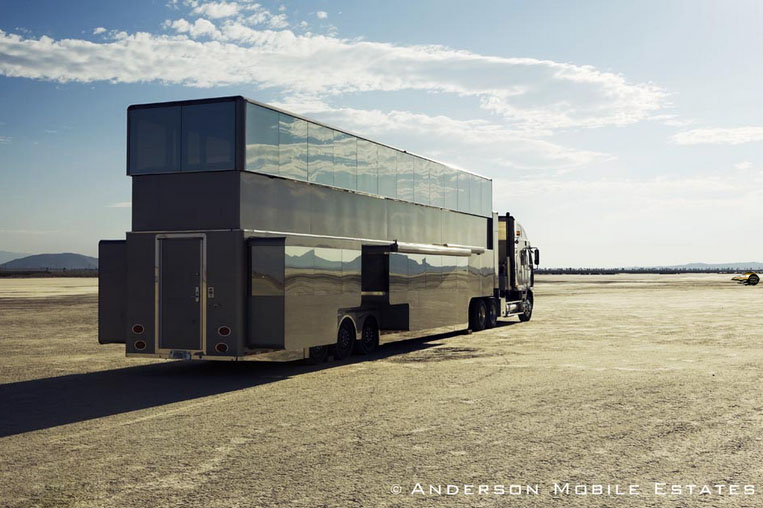 Trailer Photos via Anderson Mobile Estates. Header photo is from a photoshoot in June, credit: Reis/Fame Pictures