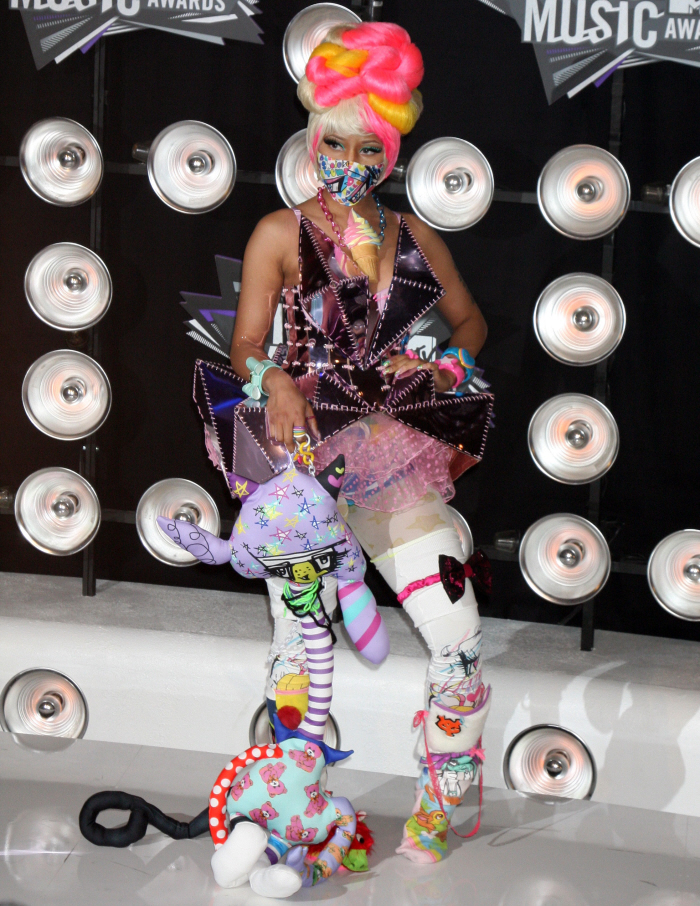 Nicki Minaj was probably the worst-dressed woman at last night's VMAs. I mean, I understand that Nicki's "thing" is to be a living, breathing cartoon, but it's just… enough. According to Just Jared, Nicki was wearing "an Amato Couture pink corset, Shojotomo Japan shorts, thigh highs, and critter socks, Tsimori Chisato stockings, an Onch Movement ice cream necklace, Fifi and Romeo plastic cuffs, and Duepunti rings." Corset? That's not the mirrored part of her outfit, is it? That's not a coset, that's a solar panel bustier. And for her arrival on the black carpet, she wore a colorful surgical mask too.
I always associate Nicki with a budget-version of Lady Gaga's stunt-queen tactics. But I usually have to give Gaga some credit – she can pull together her crazy into a consistent, cohesive "look". I get the feeling that Minaj just wanders around Japanese toy stores, stapling various stuffed animals and board games to her body.
And the wig… dear God, the wig. The whole thing is just gross and unflattering. I guess we should be happy that Minaj's boob didn't "accidentally" pop out. Still… Nicki was a winner last night, taking home a moon man for Best Hip-Hop Video for "Super Bass". I liked the kiss she gave Lil' Wayne too – that was cute.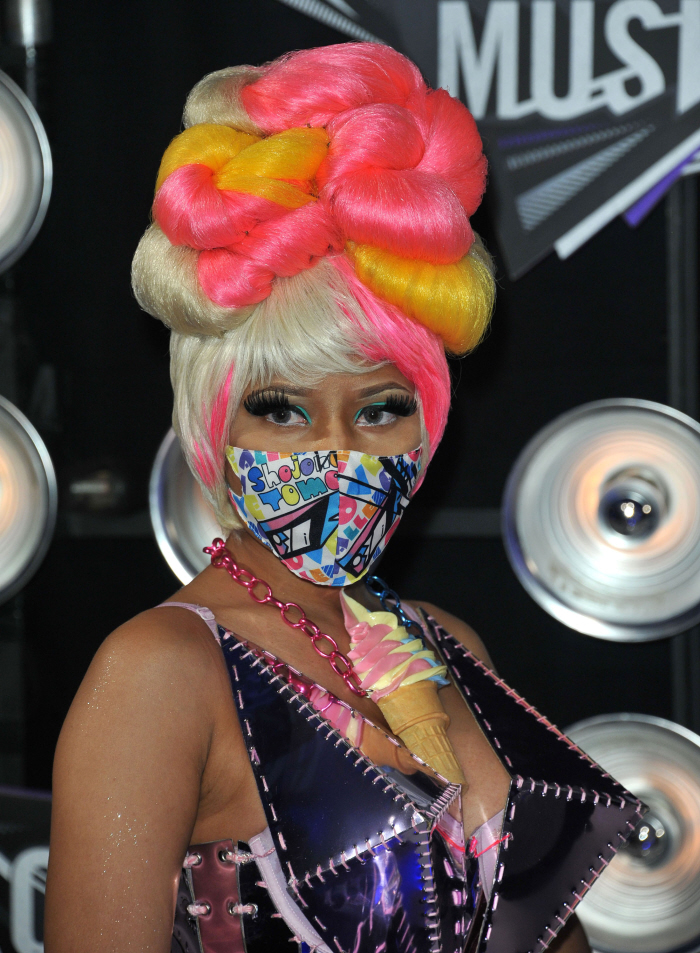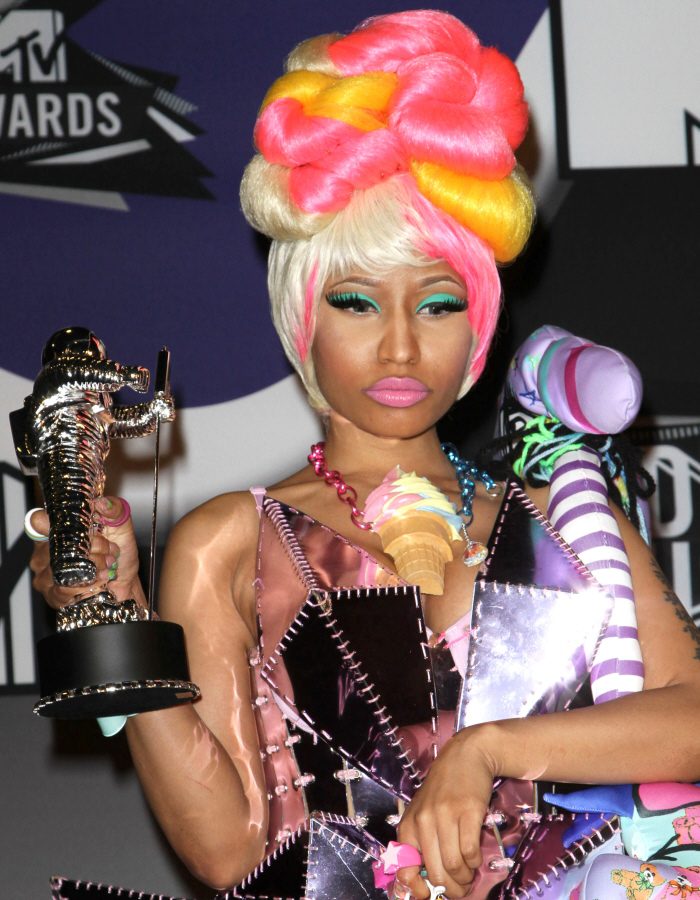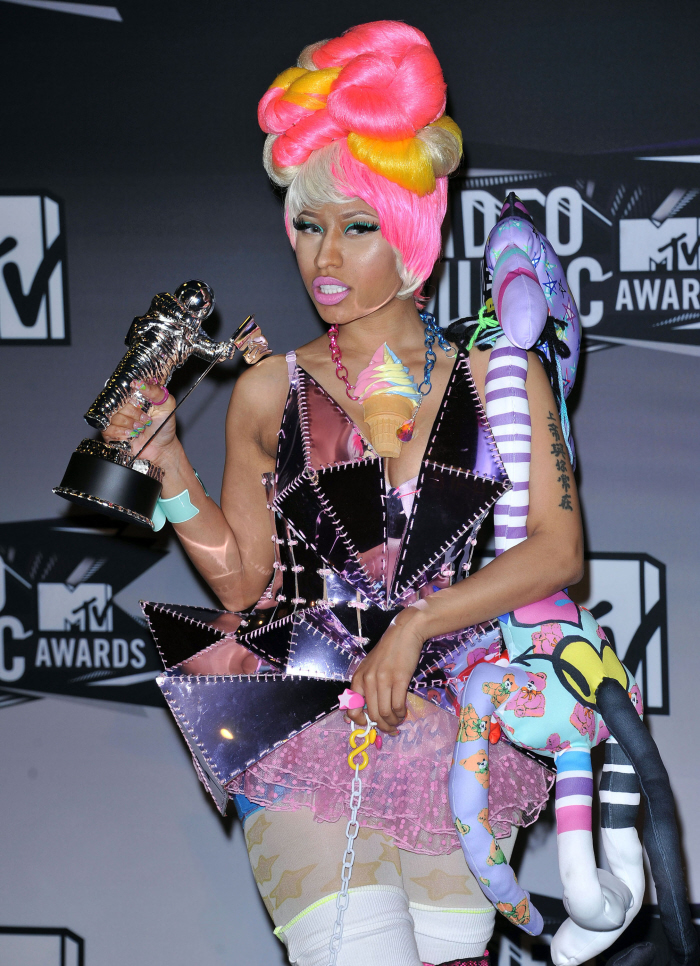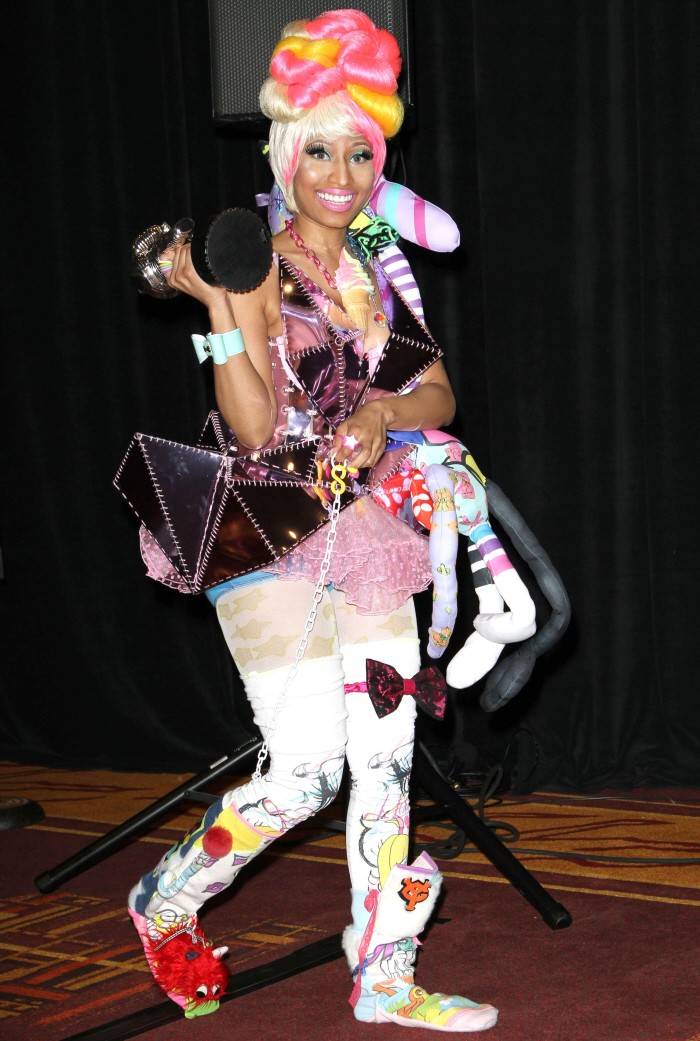 Photos courtesy of WENN.