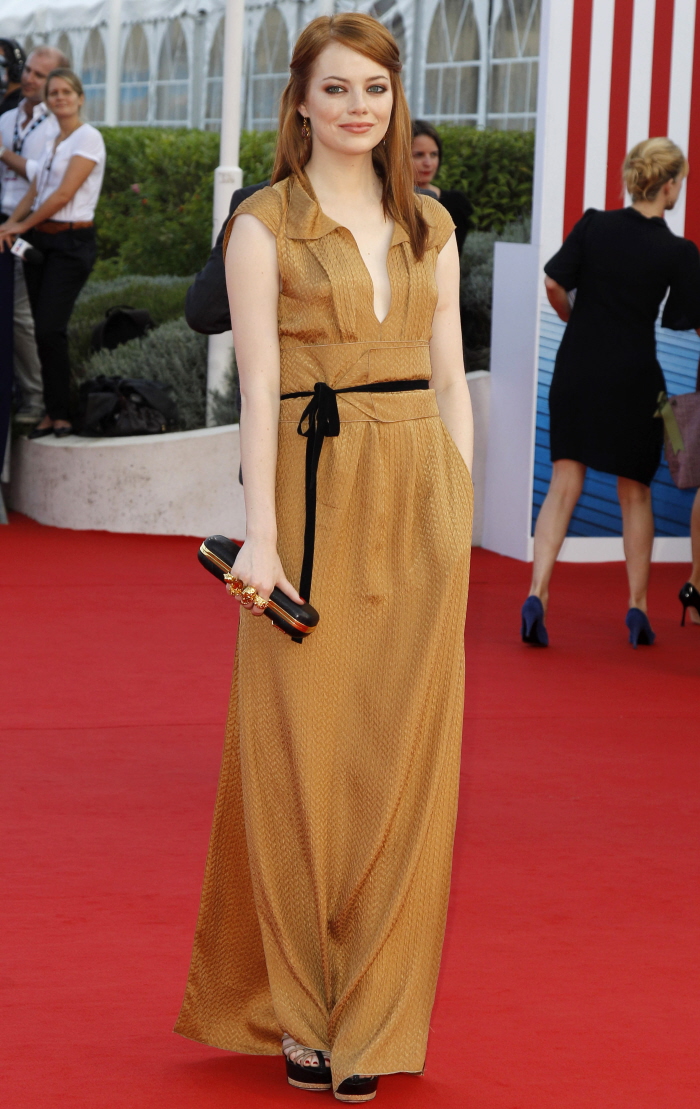 Emma Stone and the cast of The Help are attending the Deauville Film Festival, and these are some photos from the opening night ceremony, and from the photo call for The Help. I guess The Help hasn't been released internationally yet? Sure. Emma wore Roland Mouret for the opening ceremony – that's the mustardy-brownish gown. She wore the short black & white Dolce & Gabbana for the photo call. First, thoughts on the Mouret? I think Mouret is just trying to change things up because he's tired of Victoria Beckham copying everything he does. But I do like the style of the dress – it reminds me of what Ungaro was doing a decade ago, and I really liked Ungaro back then. My only complaint is the color. In the South, we refer to that color as "baby sh-t". Why not red or blue or green or white? Eh. The D&G is cute though. At this point, I consider it a "win" when Emma isn't wearing some weird biscuit dust ruffle.
Speaking of Emma, did you read The Daily Beast piece on Emma's rise in popularity? The guy who wrote it says that Emma is so popular these days because she reminds us of Linnocent, and Emma basically has the career that Linnocent should have, if Linnocent hadn't snorted her opportunities years ago. I don't agree with the piece at all, but it's an interesting theory. Go here to read the piece. The Hollywood Reporter also has a decent interview with the cast of The Help in Deauville here.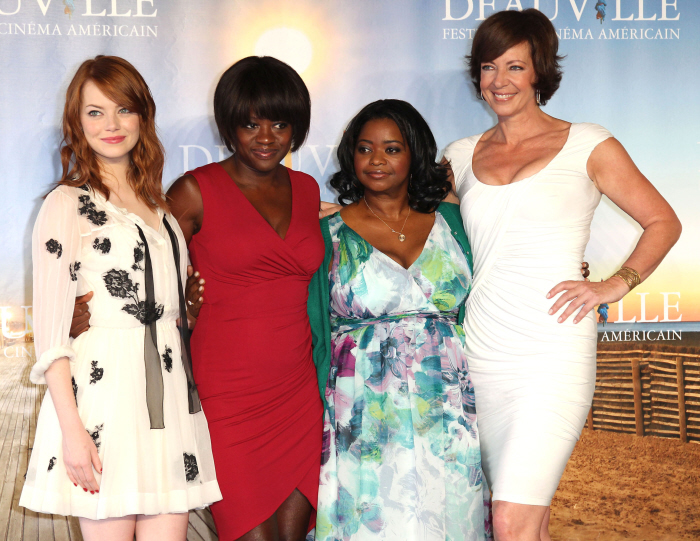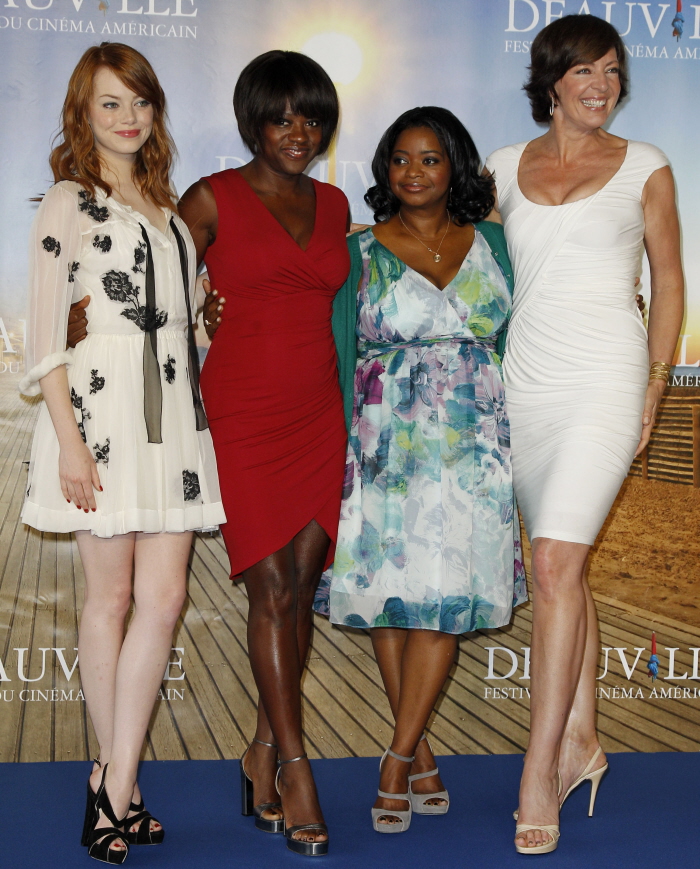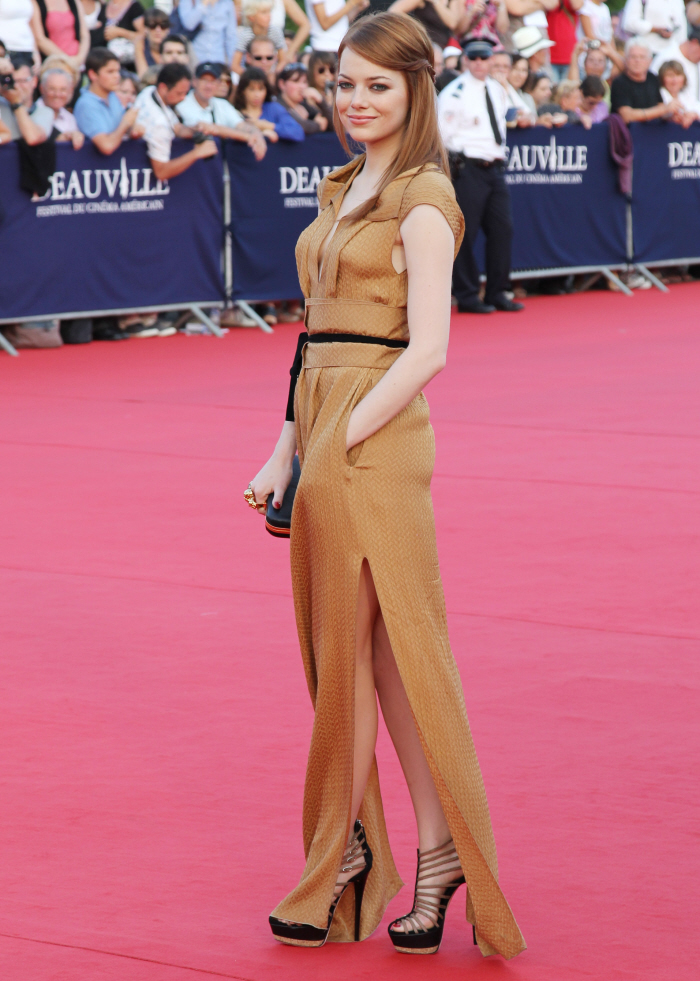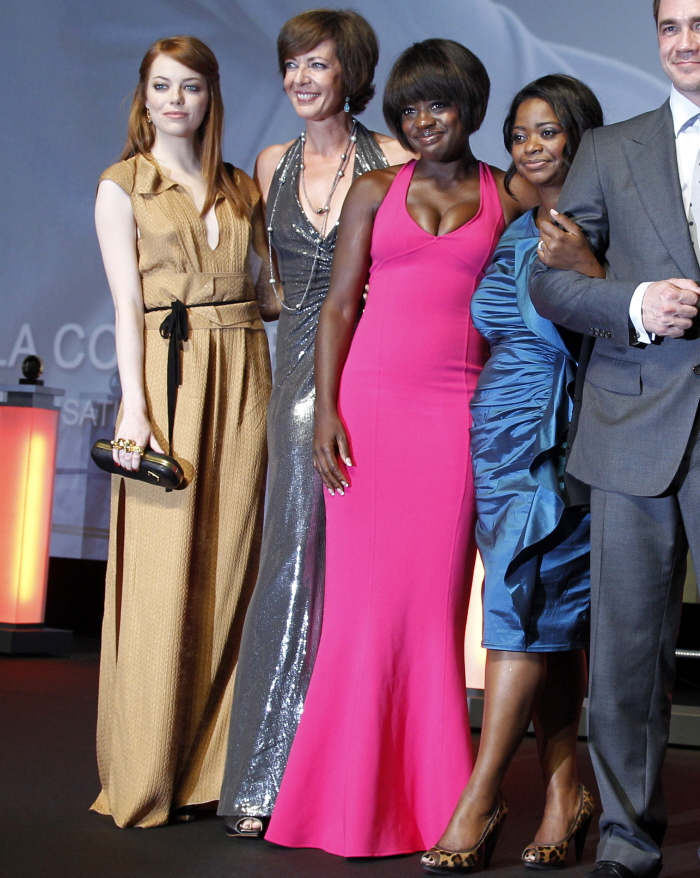 Photos courtesy of Fame & WENN.