Visit msnbc.com for breaking news, world news, and news about the economy
Perez Hilton was a guest on The Today Show yesterday and I have to say he came across as much nicer than he has in the past. I've seen several interviews with him and he's often defensive and obnoxious. This time, maybe because he had something to promote, he seemed friendly and like he really has genuinely changed. He was still a loudmouth for sure, but I was impressed with how decent he came across. Perez is promoting his new children's book called, I sh*t you not, The Boy With Pink Hair. It's got a cliched plot about a fat kid who used to scrawl anonymous graffiti on the walls of school about all popular kids, until they figured out who he was and then started to mock him mercilessly. Then he lost weight and said he was sorry and tried to get accepted in their club. Or maybe it's just another book about an outsider kid. Whatever. Didn't Madonna already do that?
Perez claimed he's "the perfect person to write a children's book," not because he's ever had children, worked with children, babysat children, said a kind word about someone else's child, or has any nieces or nephews. Just because he used to be an asshole and changed.
I'm the perfect person to write a children's book because I'm somebody who made mistakes in the past, acknowledged them, and has taken steps to no longer do that and I think that's a great message for children.

In the past I was definitely meaner, nasty, give people unpleasant nicknames, draw lots of nice things on photos. But then, last year there were all these gay teenagers who were committing suicide… A lot of people were calling me a hypocrite and a bully myself. That's not who I am in my heart.
They next showed some illustrations from the book, which were done by a professional illustrator and don't feature crude penis drawings. Perez explained that "there's a great message in it for parents about being accepting of your kids no matter how they are." Kathy Lee clarified that "This is not a gay book, it's not about your sexual orientation. It's just about being uniquely different."
Then Perez chimed in with "Everybody's different, unless you're Reese Witherspoon or Taylor Swift, who everybody loves."
I believe that he's changed for whatever reason, but I see it more as a public persona choice than a genuine personal awakening. It's still really tough to buy that this guy is now putting out a children's book. Even if you just look at the other books he's released and aren't that familiar with his website, there's a mismatch there to say the least. It looks like he needed a new angle for a book and for his image.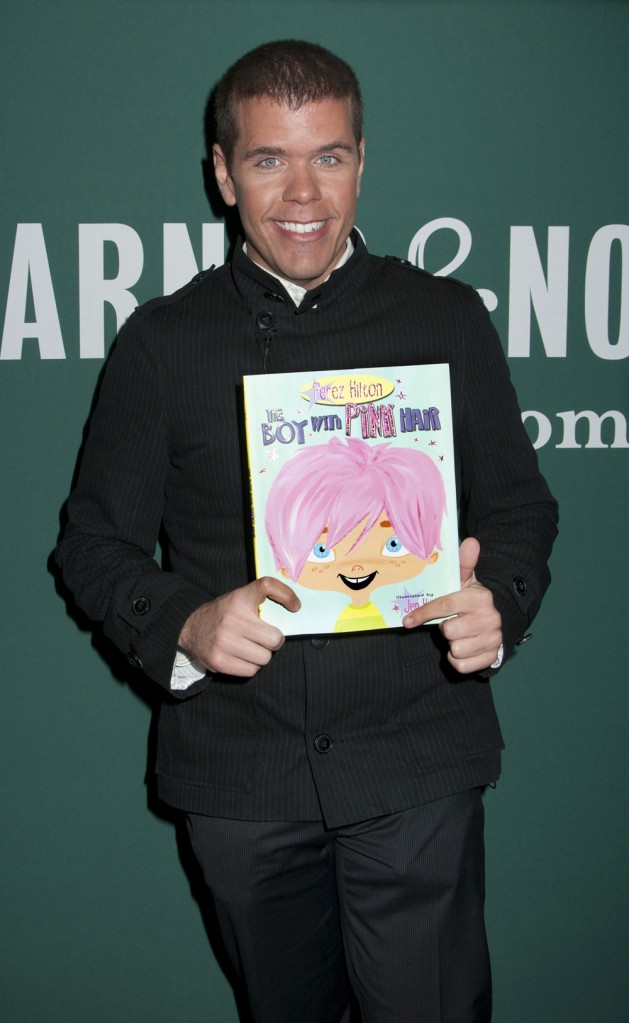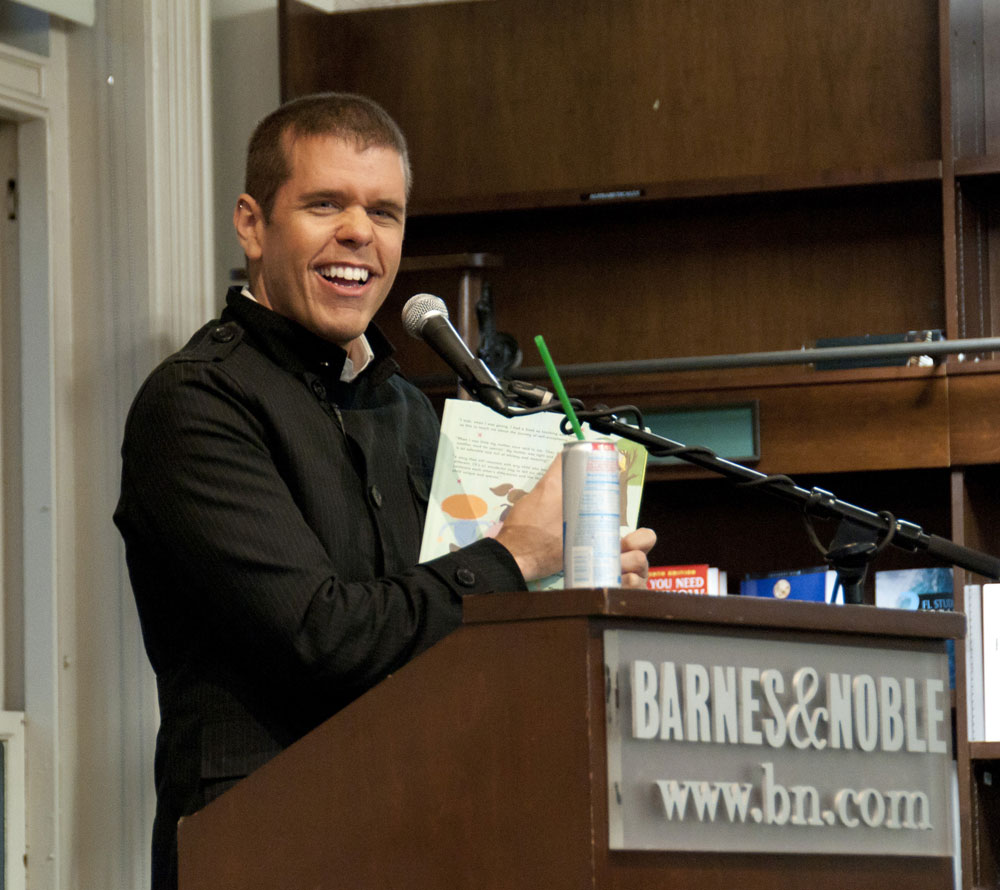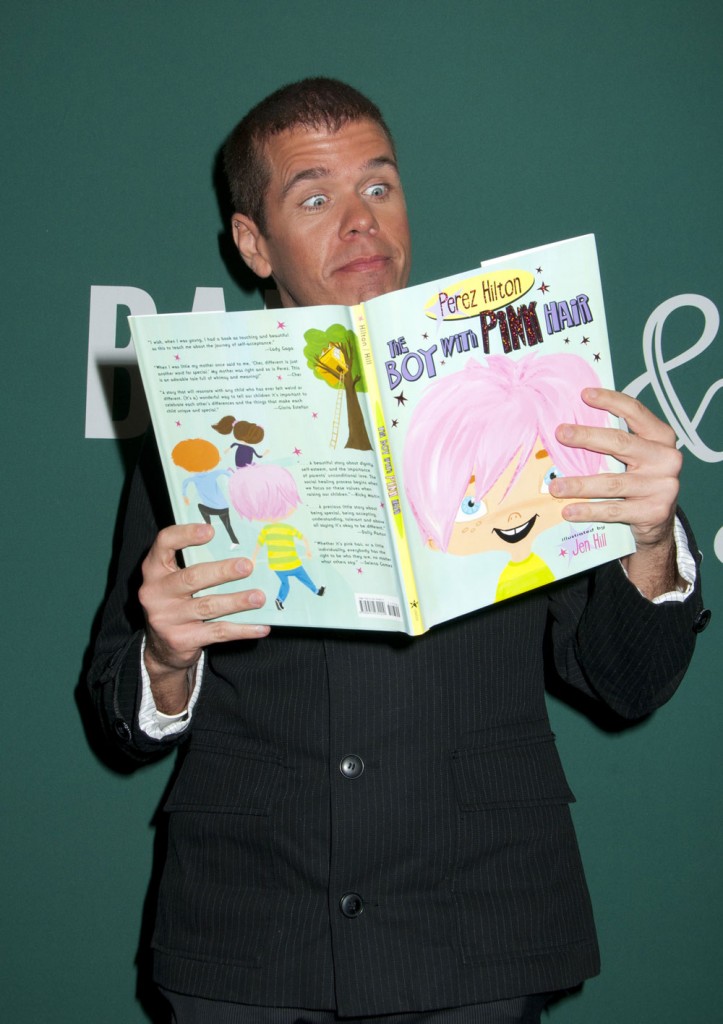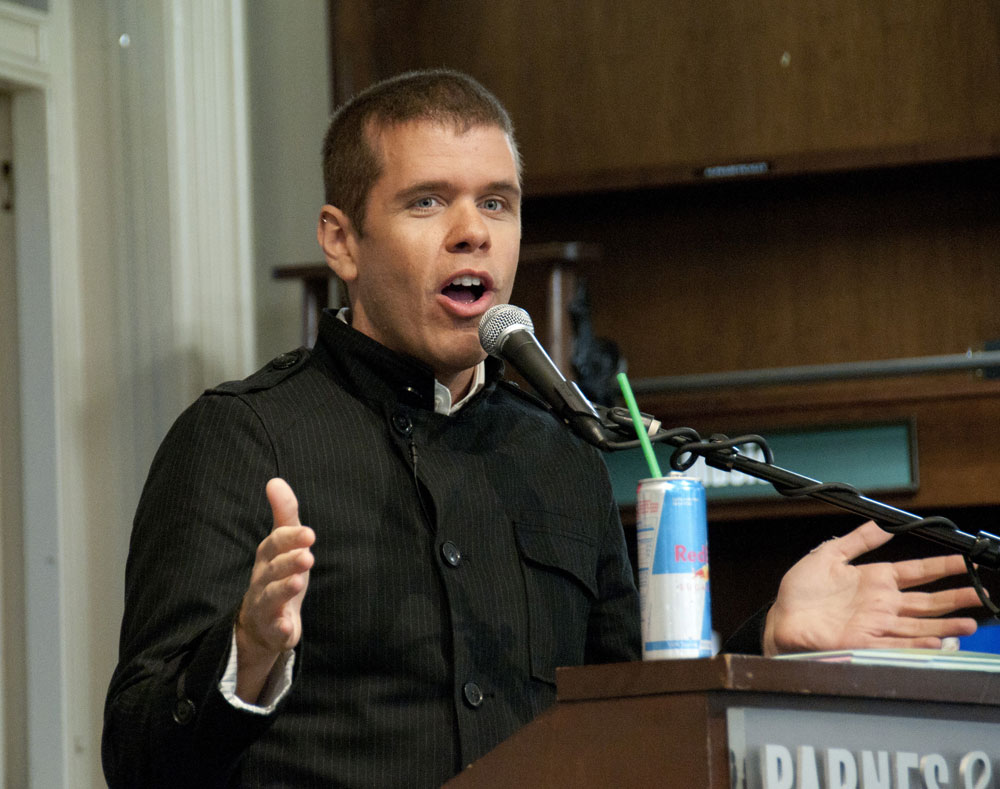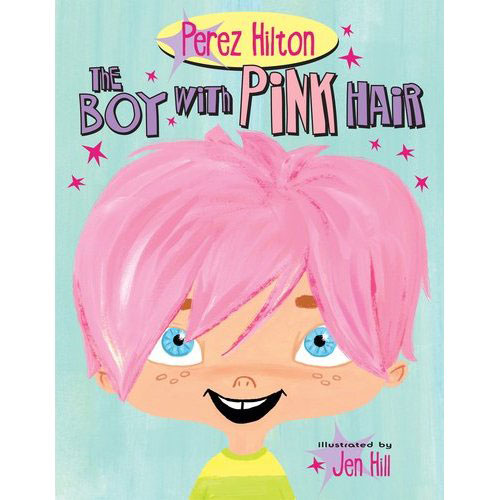 Perez is shown at a book signing on 9/6/11. Credit: WENN.com