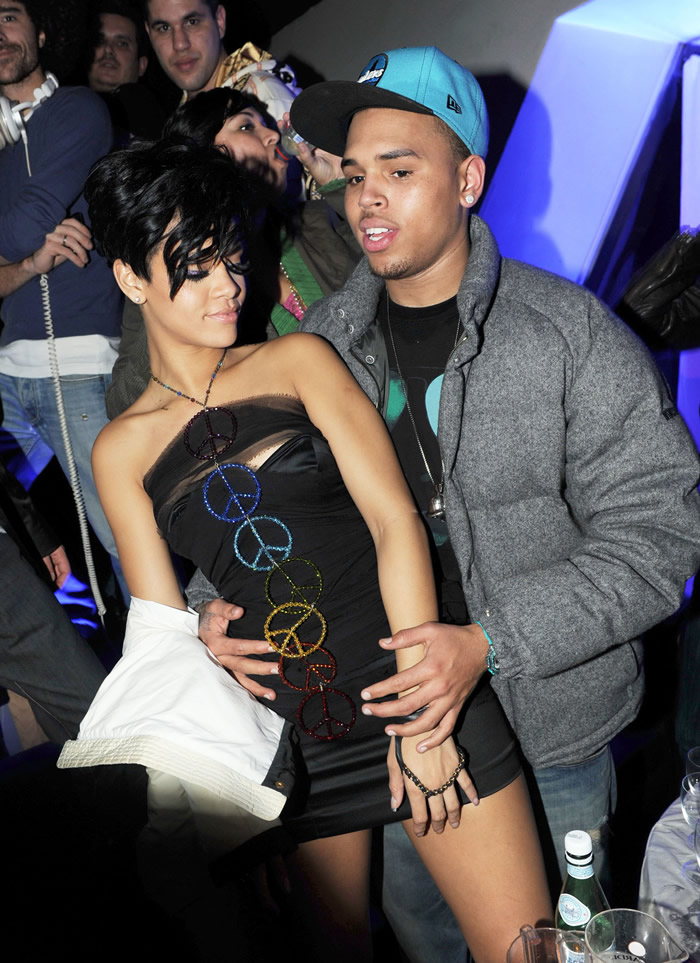 We all remember the horrific injuries sustained by Rihanna in early 2009 when Chris Brown beat the living hell out of her. Fortunately, Rihanna broke off that relationship and hasn't gone back — although she might have looked back once or twice because a pattern of abuse is very difficult to break even (or especially) on the victim's end. I always assumed that, in the end, everyone but Chris was happy that Rihanna has chosen that route for herself; certainly, I never imagined that members of her family would be rooting for Rihanna to get back with the guy, but the latest issue of The Enquirer says that is precisely the case. Yeah, I know it sounds unbelievable, right?
Here's the thing — it's not like The Enquirer gathered this information from "an insider" close to the family or anything suspect like that. Instead, these are Rihanna's actual cousins talking to the publication, and they speak of Chris in bizarrely glowing terms:
Rihanna's closest family members have made an impassioned plea for her to get back together with abusive ex-boyfriend Chris Brown, The ENQUIRER can exclusively reveal.

But experts say reuniting with Brown – who pleaded guilty to a felony after savagely beating the "Umbrella" singer during a ferocious argument — would only reignite the cycle of violence in the couple's relationship.

Despite that, two of Rihanna's cousins claim the Grammy winner's family still loves the shamed star and have forgiven him for viciously assaulting the 23-year-old beauty.

Chris made a mistake, but I forgive him," Nicola Alleyne told The ENQUIRER. "I think he got hit too. Knowing Rihanna like I do, it was a fight. But I would love them to be back together. I really think Chris still loves her."

Nicola, a 34-year-old mother of two, bonded with Brown when Rihanna brought him to her native Barbados to meet her family.

"She introduced Chris to everybody. He was really, really nice," recalled Nicola, whose sister, Noella, travels the world with Rihanna when she's on tour. Their mother, Rihanna's Aunt Marcel, hosted the celebrity couple at her home.

"Chris' mother, sister, nephew and cousin also came. My mother made dinner, and Chris sat on the floor and ate her Guyanese food — baked salt fish and rice."

Rihanna's cousin Amanda Thompson — who, like Nicola, works in the fish market and clothing shop that are both owned by Rihana's extended family in the Barbados capital of Bridgetown — also wishes the couple would rekindle their romance. "I loved Chris Brown," 38-year-old Amanda — who fondly remembers braiding a young Rihanna's hair — told The ENQUIRER.

"I met him after Rihanna had just won her first Grammy. She had a party in the Boatyard Bar in Bridgetown, and I danced with him. I don't know what happened, but I would love for them to get back together. Everybody makes mistakes."
[From The Enquirer, print edition, September 19, 2011]
Honestly, I find the behavior of Rihanna's cousins in this instance to be rather disgusting. Exactly what kind of a supportive family member would (publicly or otherwise) encourage their cousin to get back together with an abusive ex-boyfriend? All based upon the fact that he was "really nice" and sat on the floor while eating fish and rice. Of course Chris was cordial to Rihanna's family because he probably wanted to make a good impression, but that doesn't mean that he wasn't a violent nightmare behind closed doors. And he undoubtedly was just that.
In this case, there is photographic evidence that Chris beat the living crap out of Rihanna, and yet her cousins are willing to overlook that as trivial in light of the fact that he was sweet and danced with them. They honestly seem to believe that Chris merely made a series of consecutive mistakes when his fist hit Rihanna over and over again. How would these cousins feel if Rihanna took their advice and ended up dead one day because of it? I don't even want to think about that; and hopefully, Rihanna will ignore her cousins' misguided words too. Not only is her own safety at stake, but she also must think about the image she sets forth to her fans that experience abusive relationships as well.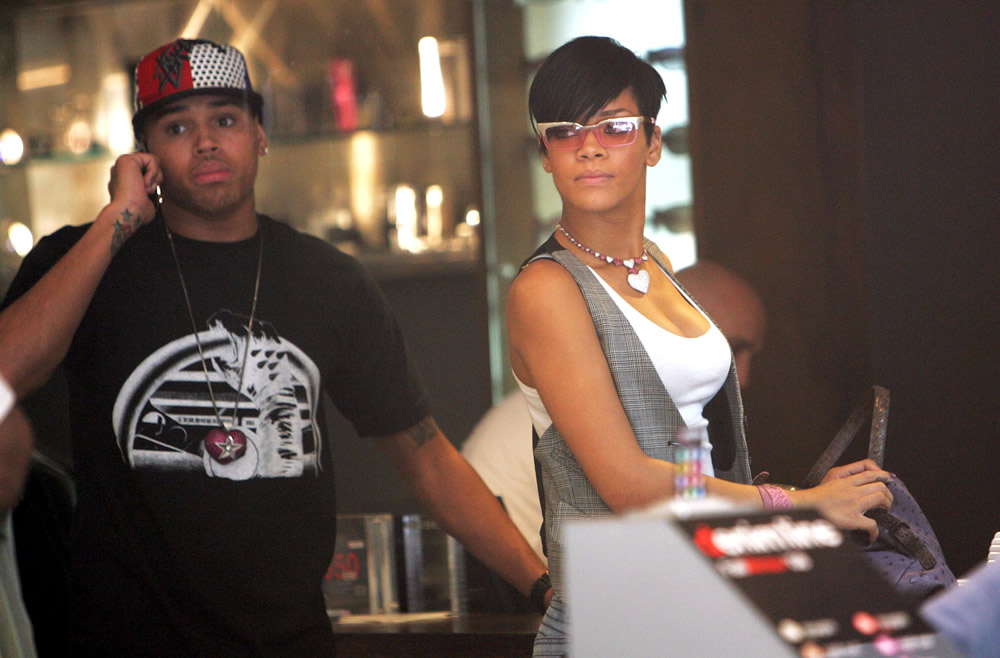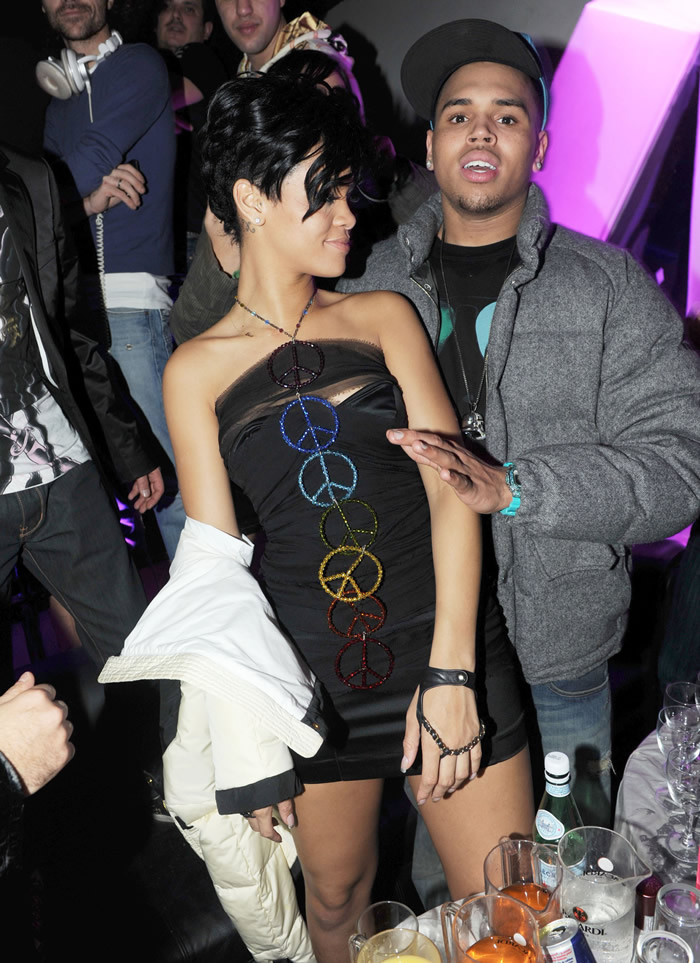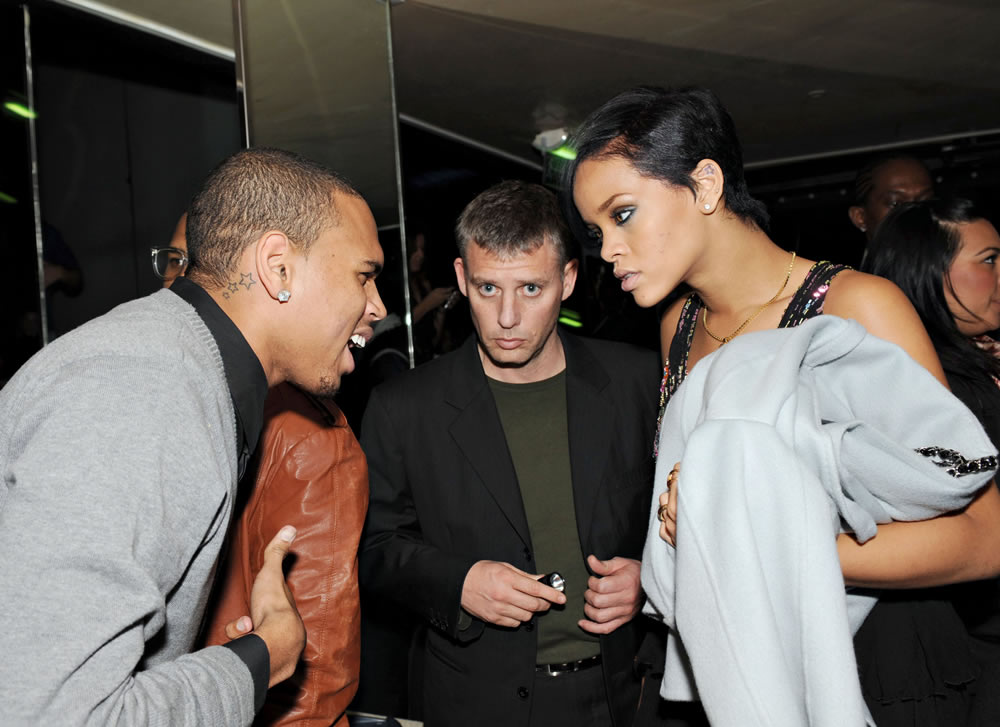 Photos courtesy of Fame