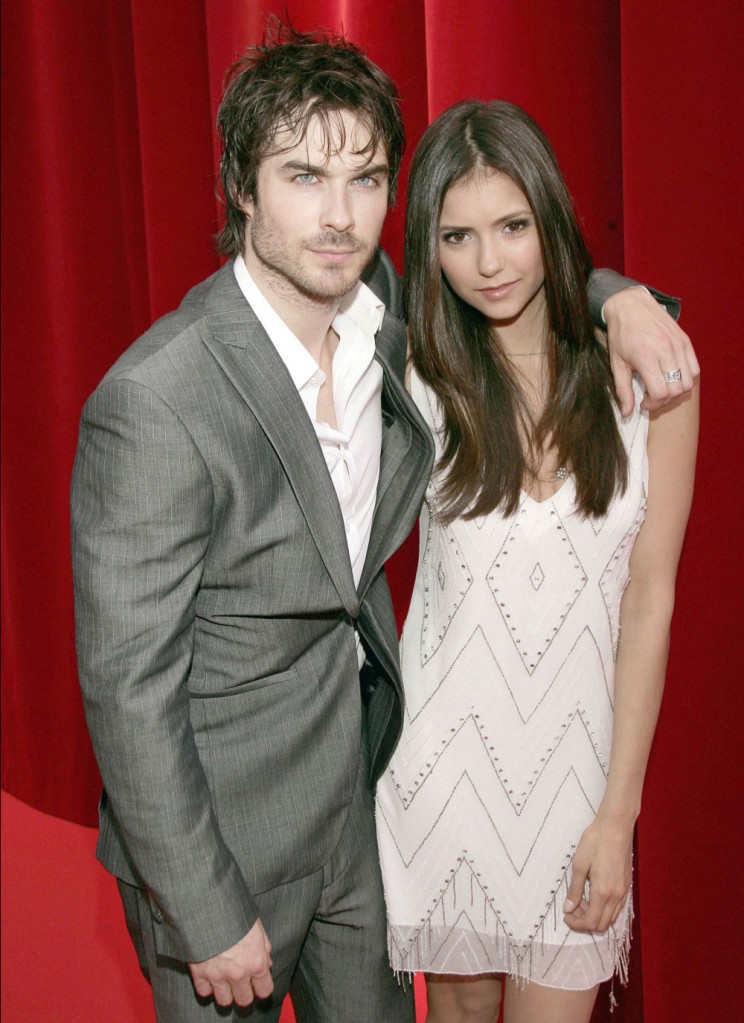 I haven't watched Vampire Diaries in some time. They introduced this evil vampire doppleganger for Nina Dobrev's human character, and then the plot got super complicated with this ancient vampire and a spell with a bunch of witches fighting and I honestly got sick of keeping up with it. I love the male eye candy though, and they have some decent actors in that show, given what they're working with. It will never hold a candle to True Blood, in my opinion, but just like True Blood there's a real off-camera romance between two of the leads. Nina Dobrev and Ian Somerhadler have been dating for a year according to this report (I would have pinned it at just a few months), and they make a truly gorgeous couple. According to Mike Walker in the National Enquirer, Ian, 32, is about to propose to 22 year-old Nina.
[A source confides] "Ian told me he's going to ask her to marry him. She knows it, she's down with it – and it won't be a long engagement."…

Love boiled up like a vampire feeding frenzy when the couple went cuddle-crazy during their… Paris getaway in May – and that's what blew their cover! (Newsflash: Ian's mulling a Paris elopement!) Bulgarian-born Nina – at 22, the younger by 10 years – joked to a friend: "Where I come from in Bulgaria, I'd already be an old maid!"
[From The National Enquirer, print edition, Mike Walker's column, September 19, 2011]
I think they're too young, but I would love to see them get married anyway. I want to see their wedding photos too. I'm such a sucker for a good romance. Fingers crossed that this story is true and that Nina is sporting a rock soon. They look so comfortable and cute together. And of course their babies would be adorable.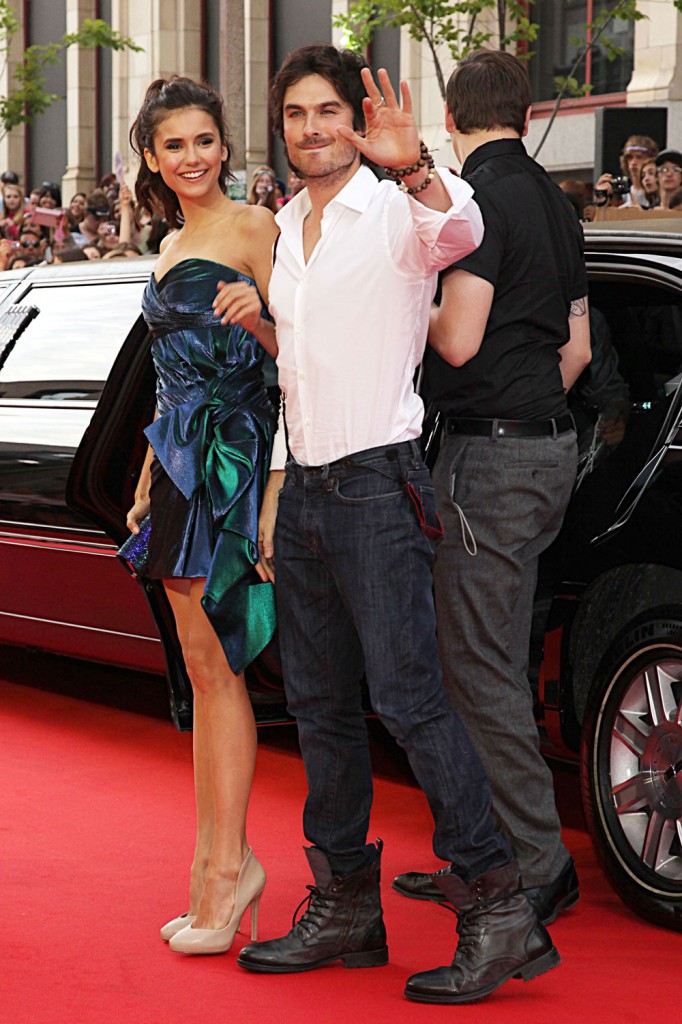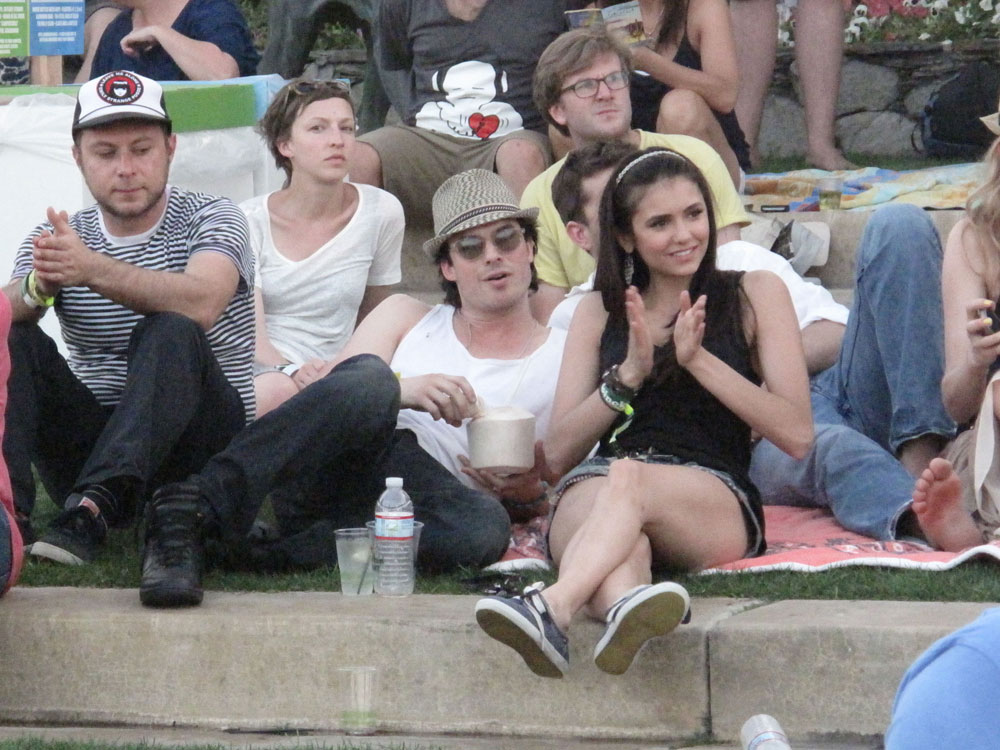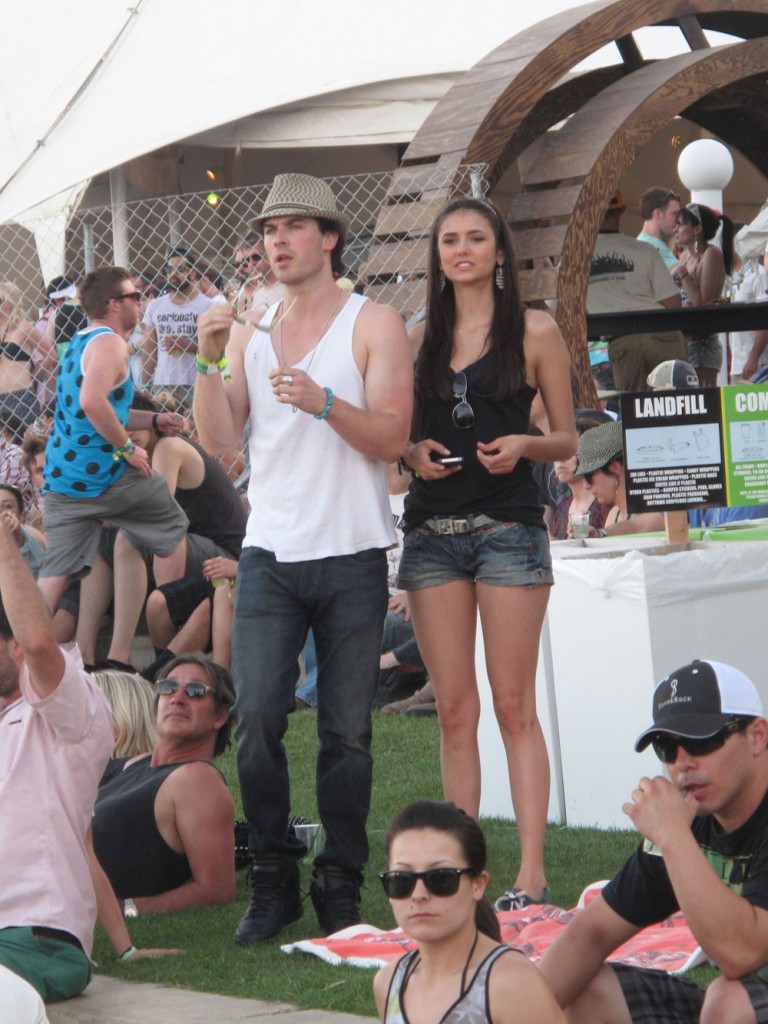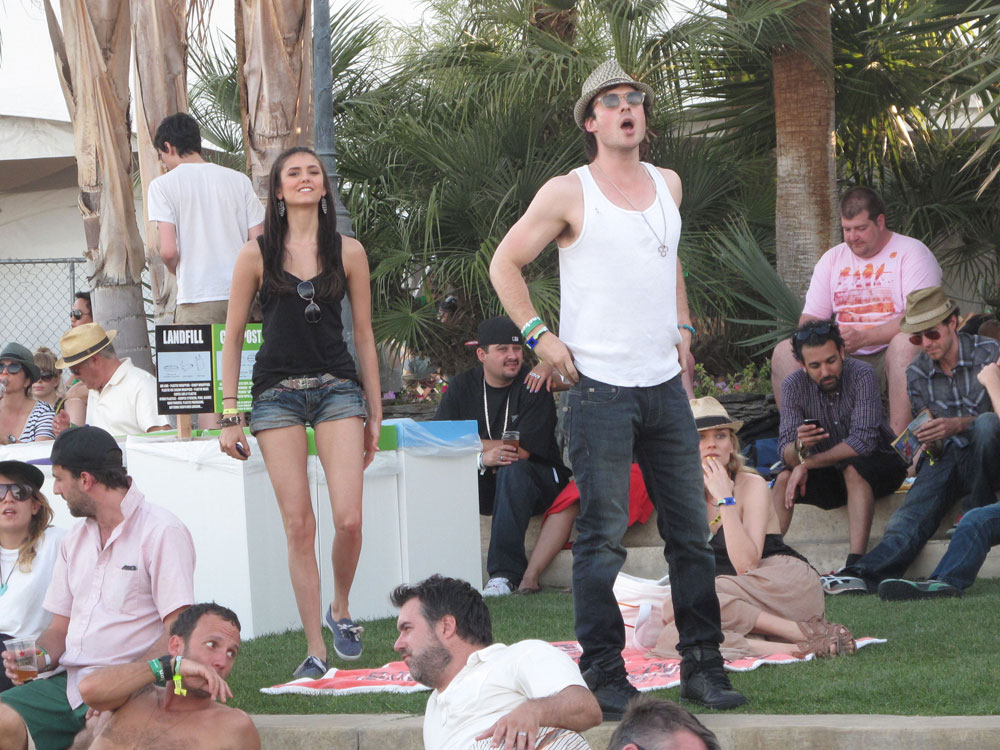 The limo photo is from the Much Music festival on 6/19/11. Candids are from Coachella on 6/14/11. Credit: WENN.com. Header photo from The 2010 Monte Carlo Television Festival on 6/7/10. Credit: Fame