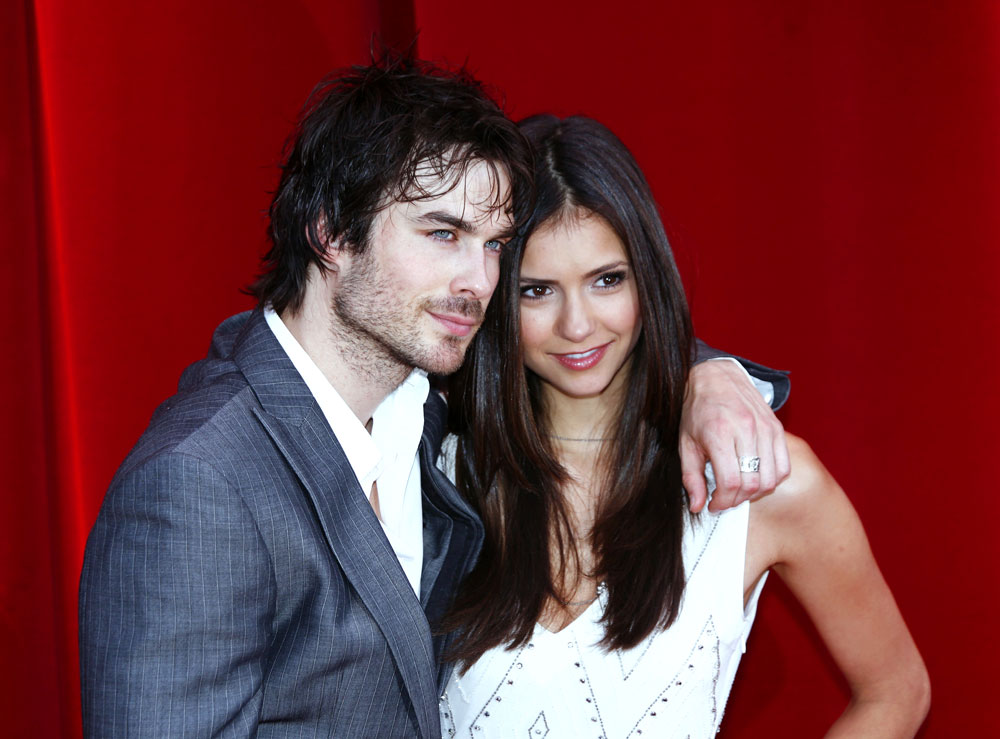 It was just last week that the National Enquirer reported that Vampire Diaries stars Nina Dobrev, 22, and Ian Somerhalder, 32, were very close to getting engaged to be married. They've been dating for over a year, and Ian was said to be planning to propose, which wouldn't be a surprise to Nina, according to the Enquirer's source. Well US Weekly got them both on the record at Fashion Week gushing about each other, so I would bet that the Enquirer story was accurate. You can tell from the quotes that they tried to give kind of low-key general statements about each other, but that they couldn't help but gush a little. I wonder if they were standing right next to each other when they said this, and if they heard each other saying it. I wish there was a video! I sound like a fan girl, don't I?
When Us Weekly caught up with the couple at The CW's Fall Premiere Party in Burbank, Calif. Saturday, Somerhalder, 32, said there are "a million things" he loves about his girlfriend of more than a year.

"She truly enjoys life," he gushed. "Her desire to experience and appreciate everything around her, and chuckle and enjoy it, is great."

That's not the only reason Somerhalder is head-over-heels for the Bulgarian-Canadian actress, 22.

"When you're really close to someone, they can make fun of you a lot and get away with it," he said. "But they sort of poke you in all of the places — it all makes sense because they know you so well and it really pisses you off, but it forces you to sort of be introspective and ask yourself, 'Wow, is that really how people see me?' Apparently so!"

Dobrev — who wowed in a Dior dress and Brian Atwood shoes at the star-studded event — is equally as enamored with Somerhalder.

"He always has a positive outlook and positive energy, and he's always happy," she told Us. "He is a glass-half-full kind of guy, not half-empty."
[From US Weekly]
This makes me squee a little, and not because I'm a big Vampire Diaries fan. I gave up on it midway through the last season. A lot of you made the case in the comments on the last post that it's a very good show and that it's not fair to compare it to True Blood. Maybe I'll give it another chance, although I still maintain that it got too hard to follow recently. I also read the books for Vampire Diaries, and while the first four were ok, the fifth one (The start of The Return series) was outrageously bad and I put it down. I'll admit that it colored my expectations for the series, which was not fair. I liked it a while ago, I can probably enjoy it again.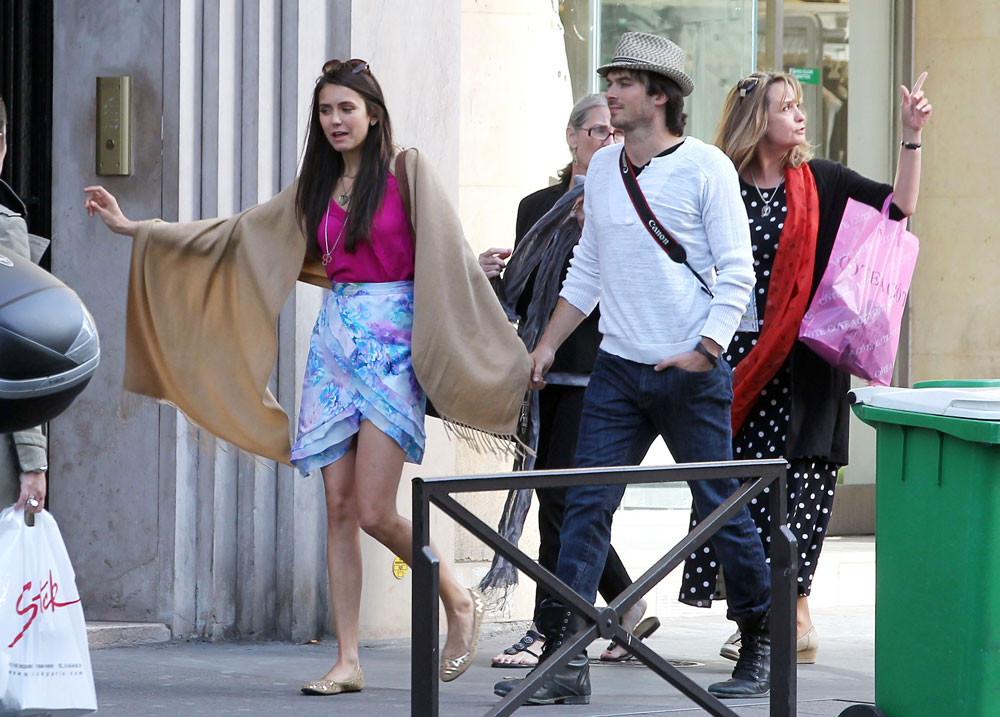 Candid photos are from 5/24/11. Credit: Fame. Event photos are from 6/6/11. Credit: WENN.com