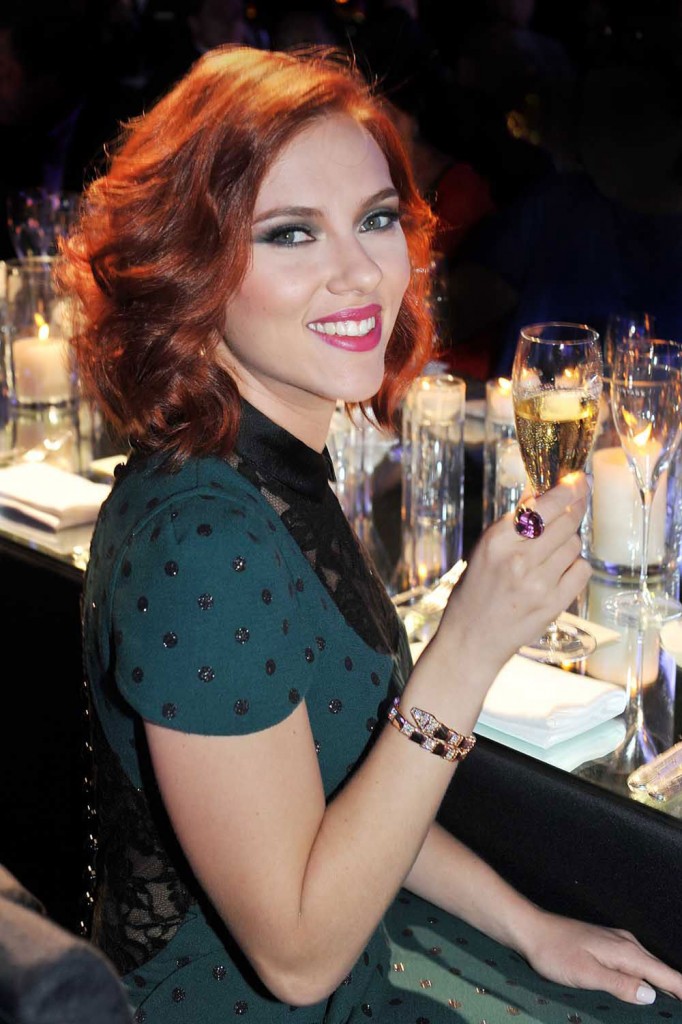 Update: Well these are real, considering that TMZ is reporting that Scarlett got the FBI involved. We've removed them!
---
Scarlett Johansson is the latest celebrity to have alleged nude cellphone self portraits surface. We've heard that there's some hacker group targeting celebrities, and unlike prior stories to this effect I actually believe this one and think these photos were obtained by nefarious means. So here we have Scarlett Johansson posing semi-seductively and showing us her cute T&A. These were intended for some lover or other, probably not her ex-husband, Ryan Reynolds, but who knows. She's been linked to plenty of guys post-split.
In terms of the quality of these photos, they're blurry but rather nice. Aesthetically, she's lovely, and stylistically, these are some of the best cellphone nudes I've seen. They don't have the narcissism and "look at me" factor of Black Lively's iPhone snapshots, and they're not as bold as Rihanna's. She looks like a mouth breather, but she's relatively demure. They look inviting, confident and sexy while leaving enough to the imagination. I would call them real and actually not that embarrassing. She's not showing the full package, she's just giving the intended recipient a little tease. If you're going to take nude photos for someone, and in no way would I ever recommend it given the possible outcome, this is the way to do it. Good job, Scarlett, although you're probably understandably mortified. We've seen much worse.