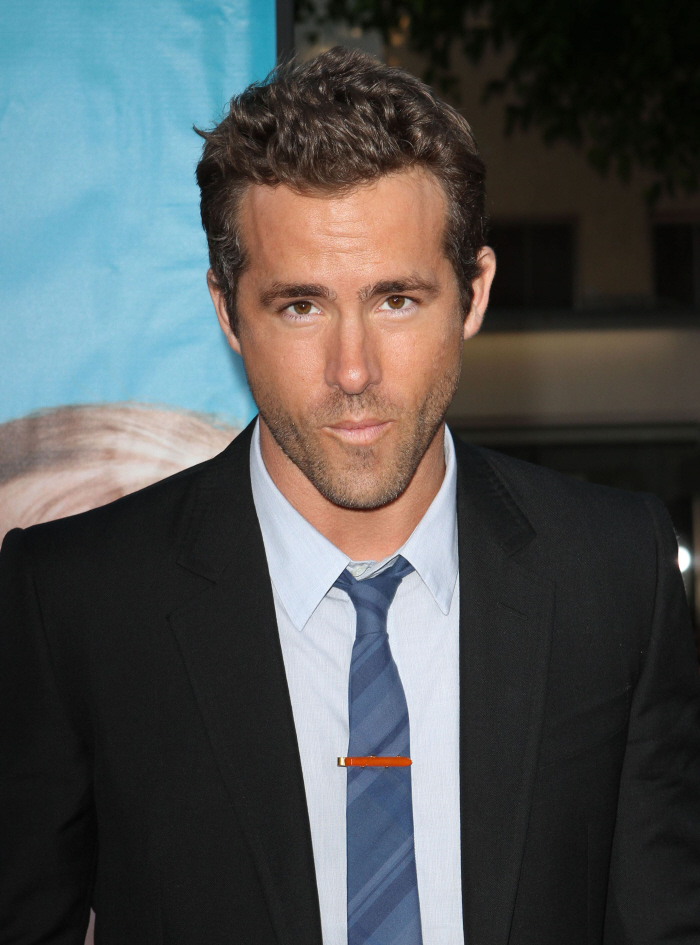 Bradley Cooper gets a lot of crap for looking like an emu, but why is that very few people ever say, "Jesus, enough with the Gerbil-face, you beady-eyed freak" to Ryan Reynolds? I get that Ryan is loved by many of you, and obviously, we have different tastes in men. But how can you look at him without feeling the urge to put him in a cage with a little stationary wheel? He would look at home there. Think about it.
Anyway, as we've talked about before, Scarlett Johansson has been flailing ever since Sean Penn unceremoniously dumped her a few months ago. She's tried to rebound and she's tried to go back to her old man-eating ways, but something just feels "off". So ScarJo has decided that what she really needs is a Mulligan.
Ryan Reynolds' flirty behavior with Sandra Bullock at the premiere of The Change-Up must have caught the attention of ex-wife Scarlett Johansson, because Us Weekly is reporting that she's determined to win him back!

"She has been calling him incessantly trying to see him, trying to meet up with him or see how he is," a source tells the mag.

The once-hot couple has been spotted having dinner together several times, most recently at Little Dom's in Los Angeles on July 8, but don't expect them to officially get back together anytime soon.

Even though a friend close to Ryan and Scarlett says that "he still loves her," he's keeping her at arm's length because "he does not want to get played again. … He feels she just quit on him."

Once of the biggest strains on their relationship was that Scarlett didn't want to have a baby, but now she's suddenly changing her tune.

"She's doing everything possible to get him to take her back," another source tells Star magazine. "Even saying she's ready to have a baby."
[From Hollywood Life]
Some will yell that HE could do much better, and there will be a handful who quietly think "SHE is the one who could do better." Let's face it, though: they BOTH could do better. I never bought the image ScarJo tried to sell when she was with Ryan, like she was suddenly this wholesome, career-oriented wife who didn't care about glamour and only cared about things that were "real" like "art" and "not wearing makeup." She's not that girl. She's a city girl who likes to get drunk and likes to have a good time. Meanwhile, Ryan needs to be with somebody more down-to-earth, who enjoys downtime activities like hiking and being in the country. I could honestly see him with Jessica Biel. And I could see ScarJo with an assortment of randoms – she just needs to get her game back.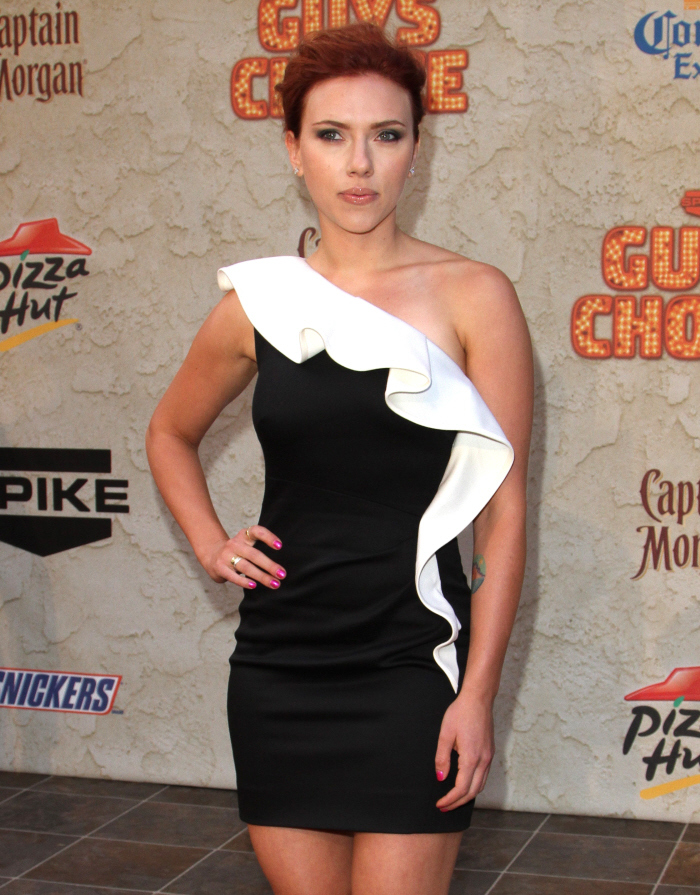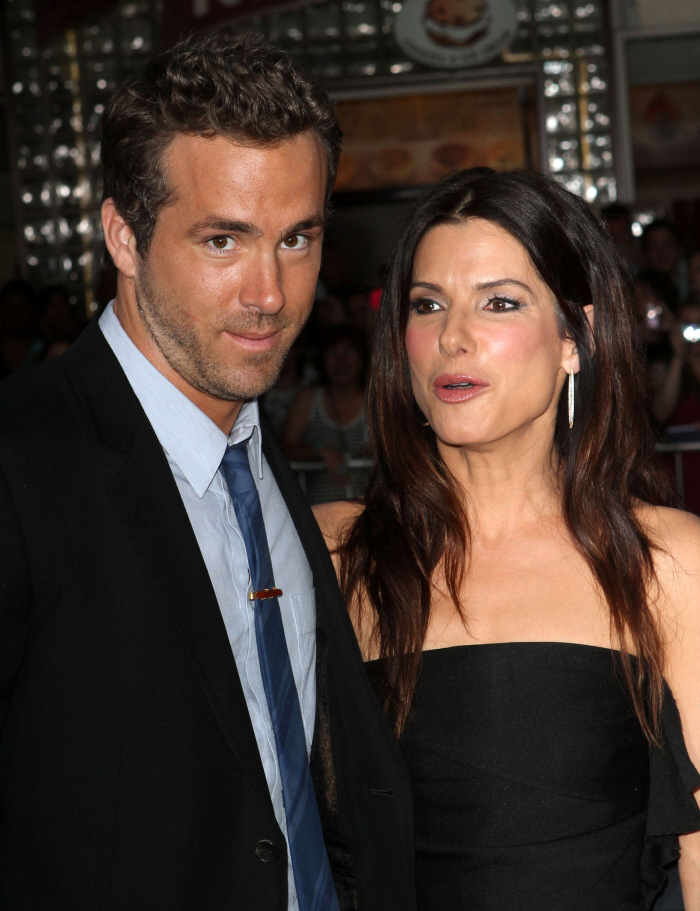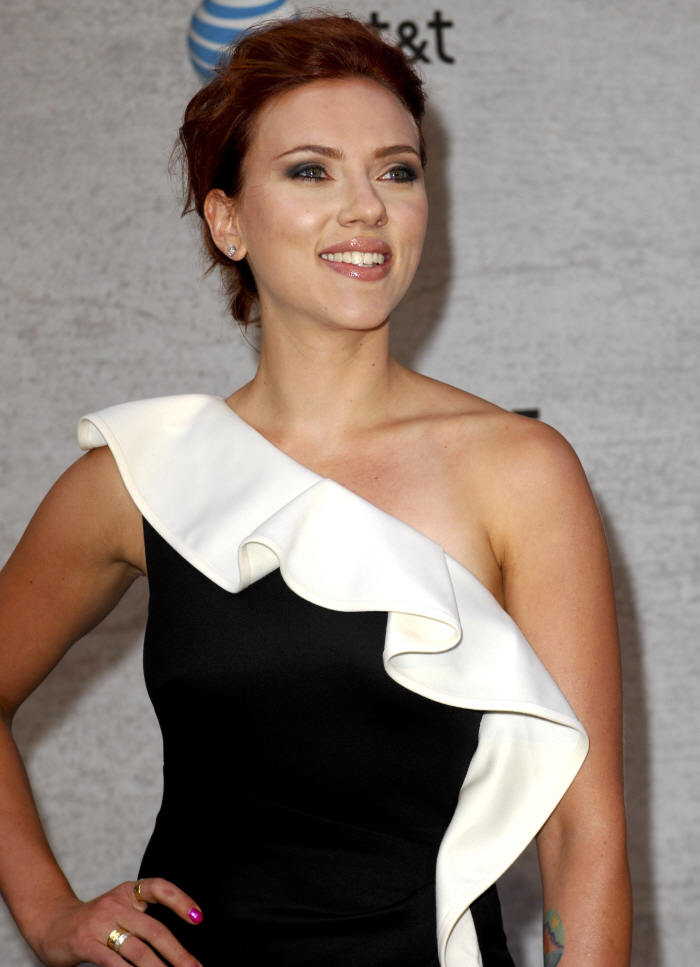 Photos courtesy of WENN.