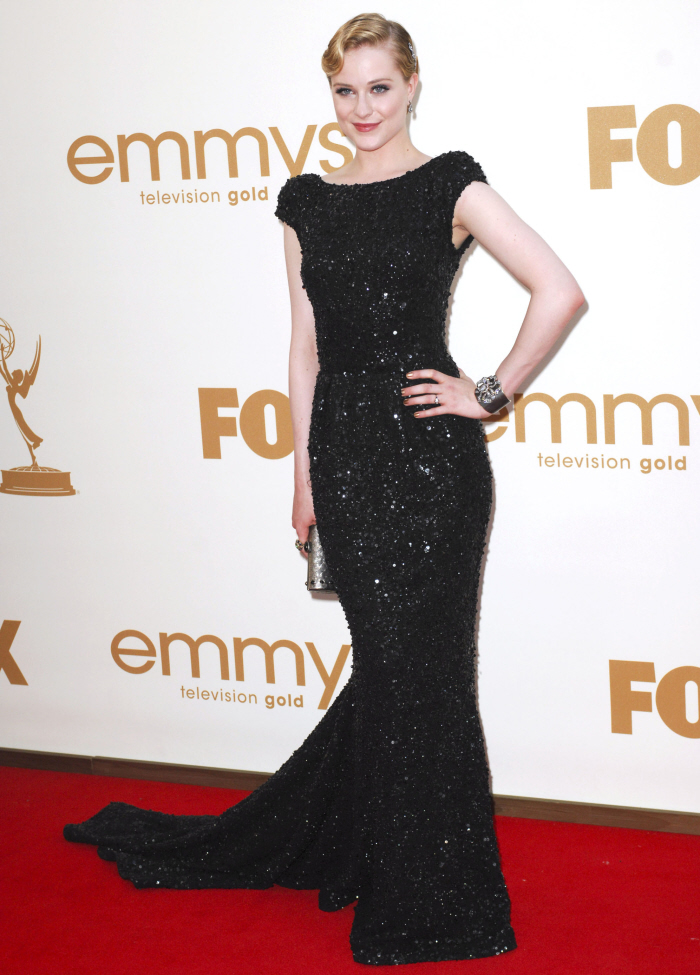 I was surprised when Evan Rachel Wood lost for Outstanding Supporting Actress in a Miniseries – I thought she was a lock! Evan might have thought she was a lock too, because look at this stunning dress. This is the kind of dress you wear when you think you're going to win. It's Elie Saab, and I love it. ERW has been going through a menswear-inspired phase, wearing lots of pantsuits and tailored pieces, so I was surprised to see her in this vintage-looking gown.
Can I just say something? A lot of you defend someone like Kristen Stewart when she slouches and eye-rolls her way through a red carpet, claiming that it's just nice to see a young actress who isn't flashing her bits and pieces. My rebuttal: Evan Rachel Wood. A young woman with a killer body, dressed conservatively and elegantly, and like she's still figuring out her style, but like she cares very much about how she presents herself. Does she look older than her 24 years? Sure. But I like that about her too. She can pull off this "older" look without looking like a kid who got into her mom's makeup.
My one complaint? The hair. The hair is a miss. She chopped it off months ago, and in Toronto and Venice, Evan was mostly doing it spiky and mussed-up. I would have liked to see a more David Bowie hair style with this dress, because these pin curls (? Is that what they are??) are not the most flattering. The hair makes her neck look thick, right?
I added a little Guy Pearce too, just because.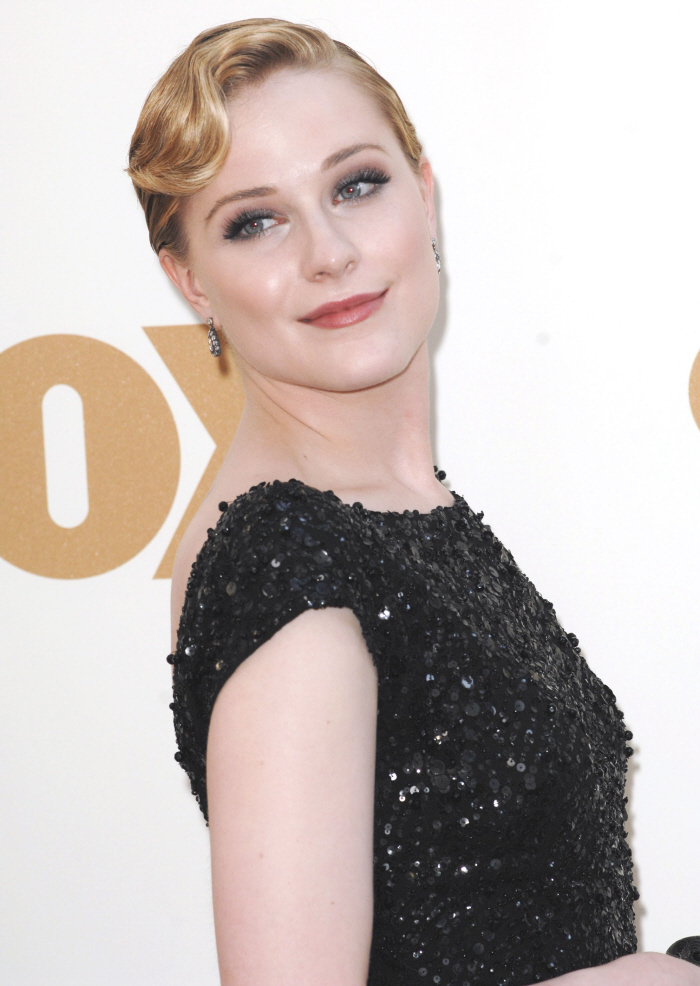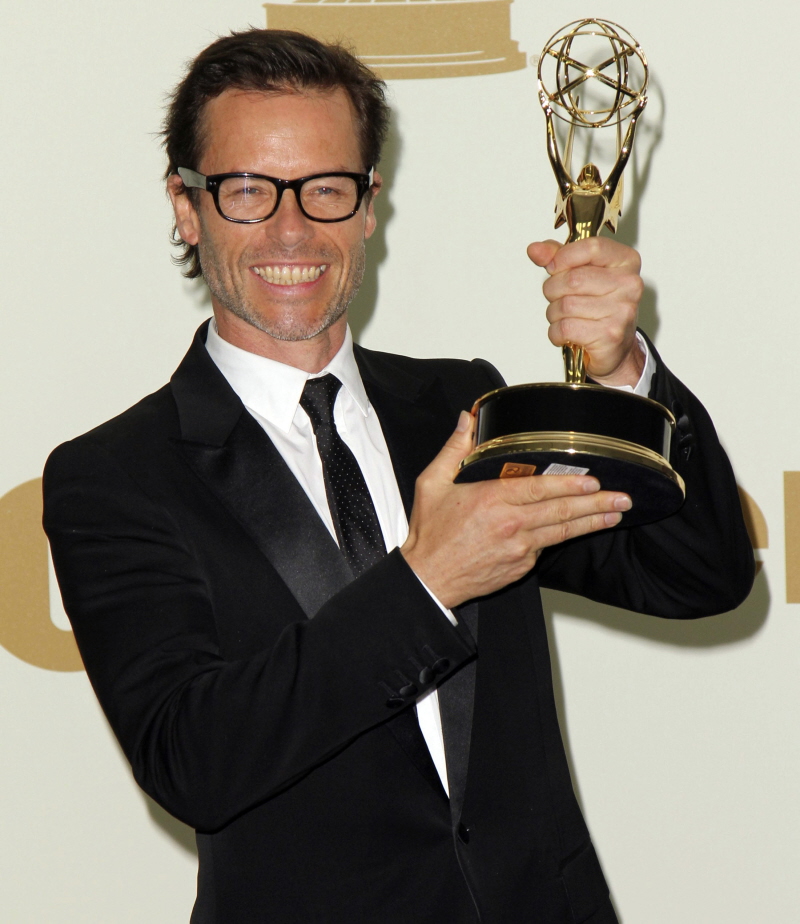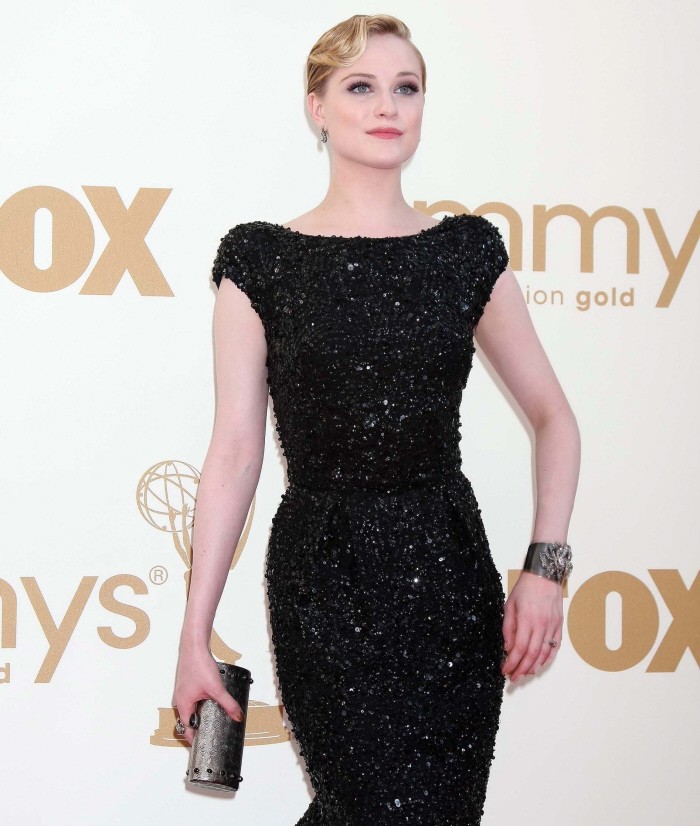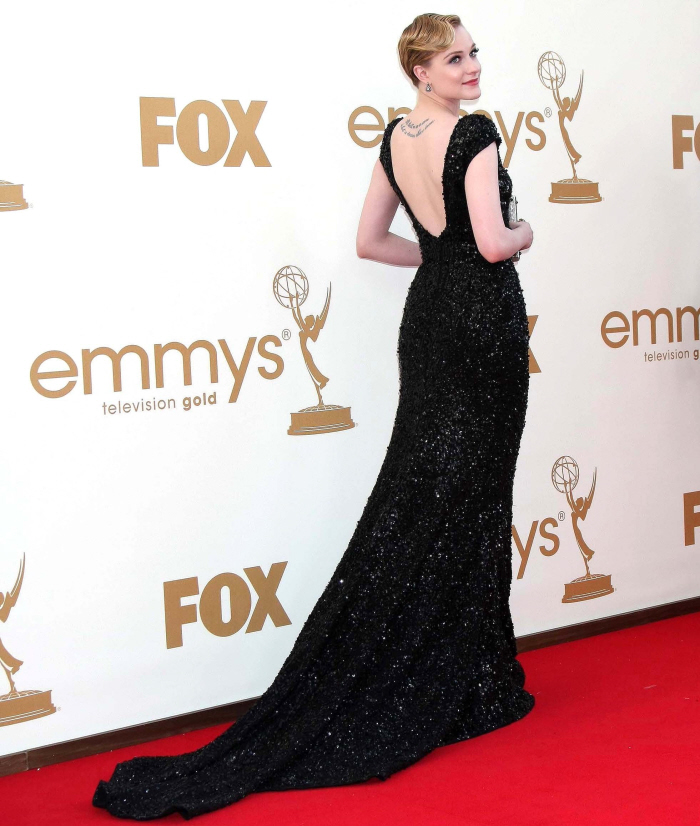 Photos courtesy of WENN and Fame.