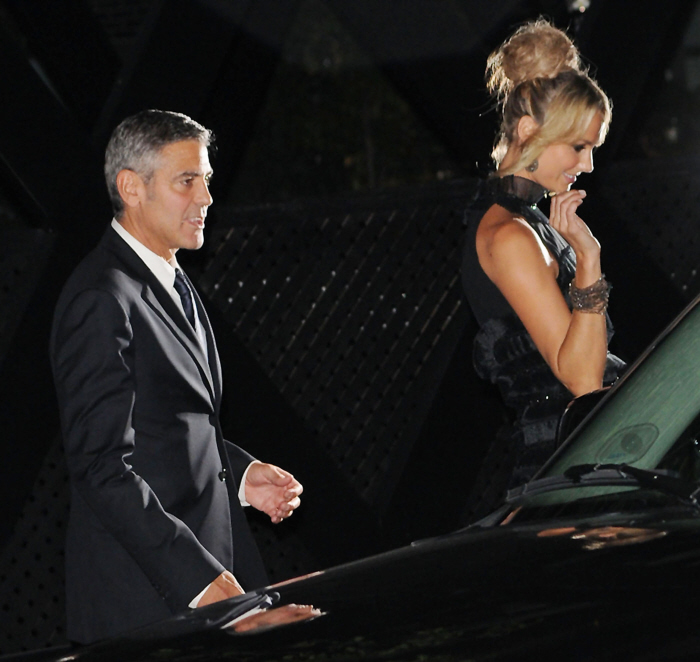 Stacy Keibler is still talking! I guess she didn't have to sign the "golden gagging clause" that Elisabetta Canalis got. Thankfully, since Stacy's debut as George Clooney's official girlfriend in Toronto, Stacy has been reeling it in a bit. There are no longer breathless reports based on quotes from "friends of Keibler" all about how Stacy thinks George is the one and how he loves her and wants her to move in and how they'll totally get married. Now we just get vague quotes from the horse's mouth (so to speak) about how Stacy found love with Clooney because she wasn't looking for anything in particular. Mm-hm. Riiiight.
Apparently, Stacy Keibler just wants to have fun.

The former wrestler, who is dating one of Hollywood's hottest bachelors, is a "blast to be around," her ex, Geoff Stults, tells PEOPLE.

"She would be everybody's best friend," the actor, who dated Keibler for five years before the couple split in early 2010, said Sunday after finishing the Nautica Malibu Triathlon. "She's the kind of girl that people want to hang out with."

And that includes George Clooney, who was recently spotted with Keibler at the Toronto International Film Festival.

So what kind of boyfriend does fun-loving Keibler want to hang out with?

"I think just a good sense of humor," she told PEOPLE Monday at the Appleton Estate Reserve "Remixology" bartender challenge in New York. "And polite … I think someone who is genuine and honest and someone who likes to have a great time no matter what they're doing."

Keibler was just "living in the moment" when she and Clooney began their relationship. "I was actually not really searching for a boyfriend," she says.

And now that the pair are an item, it seems she's not worrying too much about what the future holds.

"I don't think about that. I live in the present moment," she says. "That was my New Year's resolution … and it's worked out pretty good so far."
[From People]
I wonder if Stacy's big mouth bothers Clooney? I really don't know – he seems to be playing a different game with this one. Stacy isn't getting the usual Clooney rollout, so I think George is trying to mix it up and defy our expectations a little bit. Or maybe he worries that Stacy is a little bit cray-cray, so he's playing it all by ear. Meanwhile, Radar/Star Magazine has a new interview with one of Clooney's former pieces, Elizabeth Daily. Daily says that Stacy needs to watch her ass. And her heart. But mostly her ass.
George Clooney's ex, Elizabeth Daily, has a few wise words for his new girlfriend, Stacey Kiebler, warning her that the eternal bachelor will likely break her heart, Star magazine is exclusively reporting.

"I wouldn't have any expectation of anything serious," Daily tells Star. Going on to suggest that the 31-year-old stunning wrestler "enjoy him," but brace herself for heartache.

"Girls think they can tame him," Daily, who is known as E.G. to her friends, explains. "But it will never happen. They're wasting their time."

Elizabeth has known George since she was a teenager and dated him in 1993 after his split from wife Talia Balsam.

"Even then he was adamant that he wouldn't get married again," she claims.

The 50 year-old actress who starred in Pee Wee's Big Adventure has two daughters with Paris Hilton's sex tape co-star, Rick Salomon, still speaks fondly of George though.

"He's a beautiful and sexy and a true man," she gushes.
[From Radar]
Clooney's exes always seem to speak highly of him…well, for the most part. Elisabetta insinuated that Clooney is "cold and controlled" – but before he dumped her, she was singing his praises. I think… Clooney must be a good boyfriend, but when he's over it, he's really over it, and he doesn't want to even see the chick again. I mean… most guys are like that, in my opinion, and lots of women are like that too. Who knows?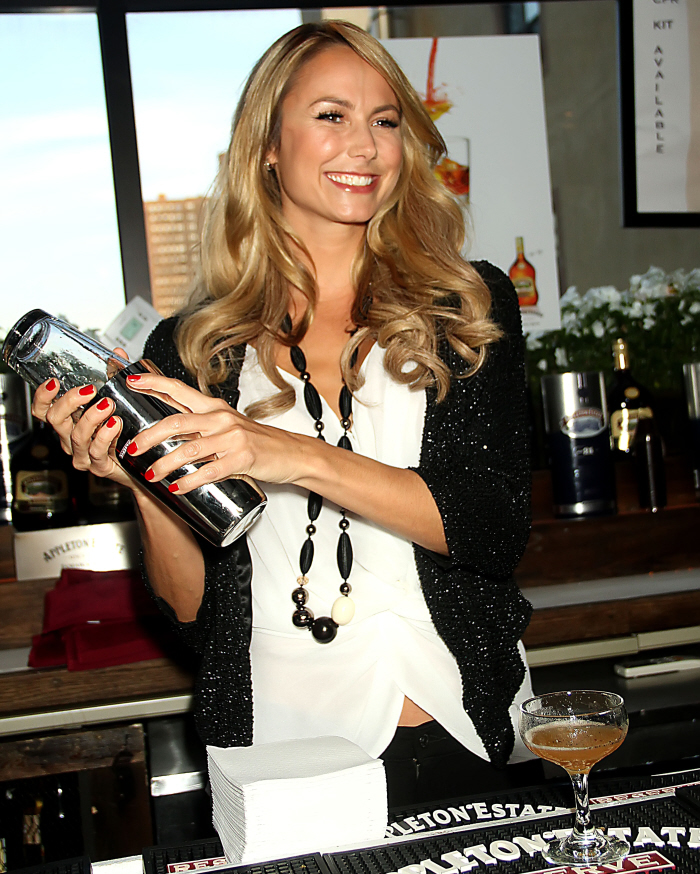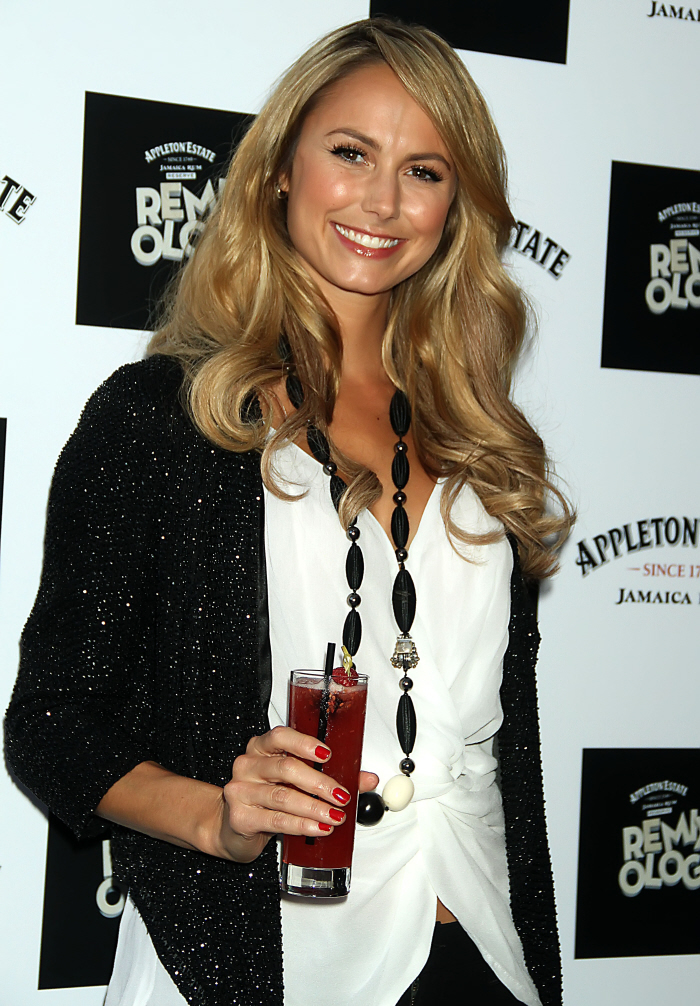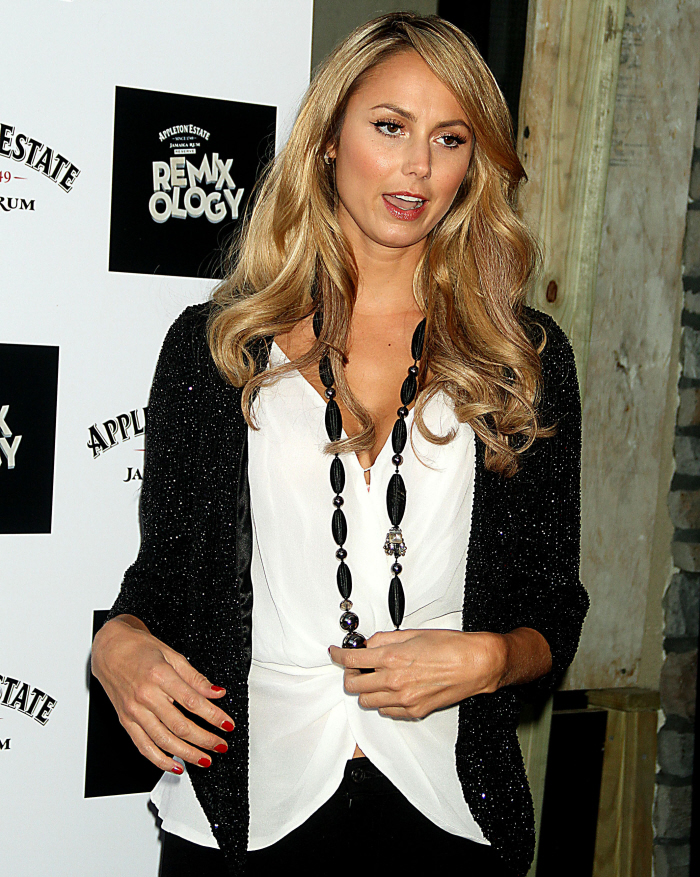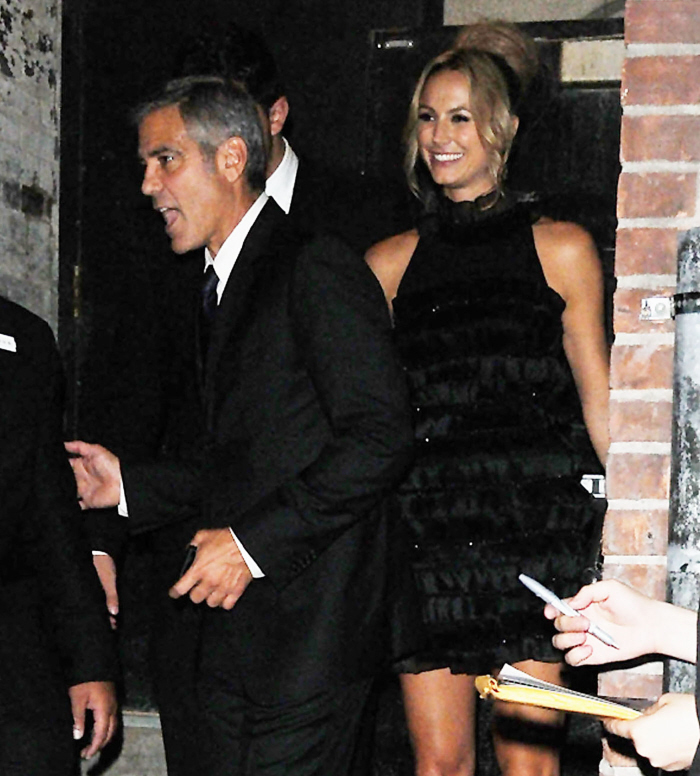 Photos courtesy of WENN.