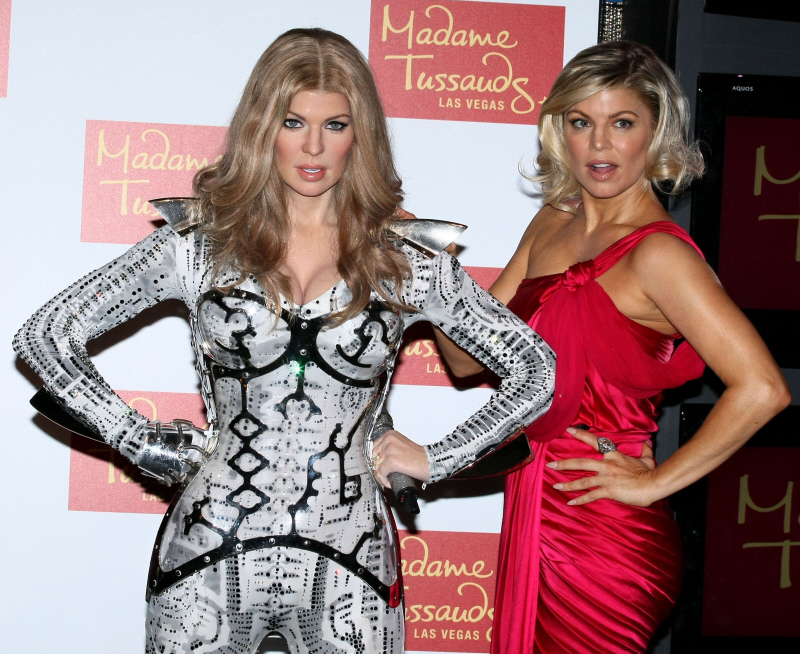 Earlier this year, I began noting in exhaustive detail how Fergie had completely transformed her face. Josh Duhamel claimed that his wife had merely "changed lipsticks" - because apparently that's the latest code for "thousands of dollars worth of plastic surgery." So… that was this past Spring. How long does it take to make a wax figure? Several months, right? So why does Fergie's wax figure have some version of her old face?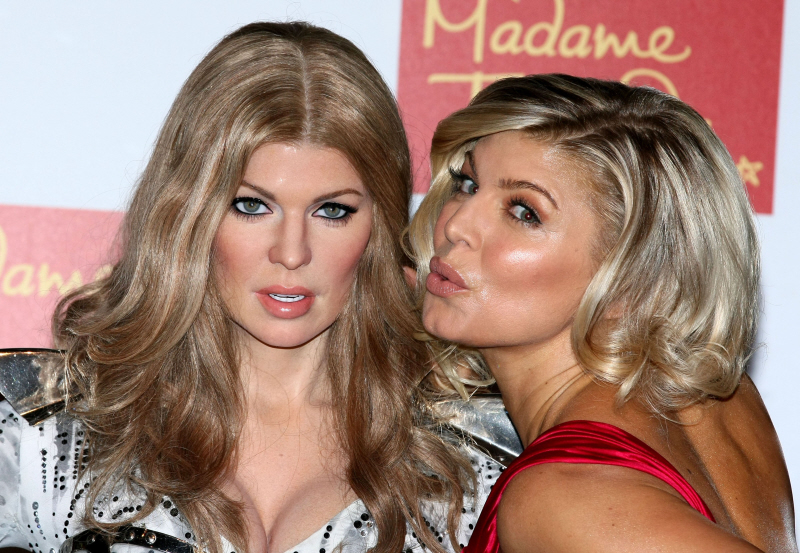 Too harsh? Honestly, if you really look at the wax figure, I'm not sure Fergie EVER looked like that. The wax figure is giving me Denise Richards/Doutzen Kroes vibes, so perhaps the wax figure is simply Fergie's aspirational look. Like, Madama Tussauds simply made of wax figure of who Fergie is IN HER SOUL. In her soul, she looks like Doutzen Kroes. Who doesn't?
Funny story – Fergie's wax figure cost $300,000 to make. SERIOUSLY. $300,000 is likely also how much it costs for Fergie to get enough plastic surgery to look like Doutzen Kroes. Fergie's wax figure will be staying at the Las Vegas Madame Tussauds, by the way.
Also – can we talk about how bad Fergie's current hair is? It ages her. And I think her old face is growing back.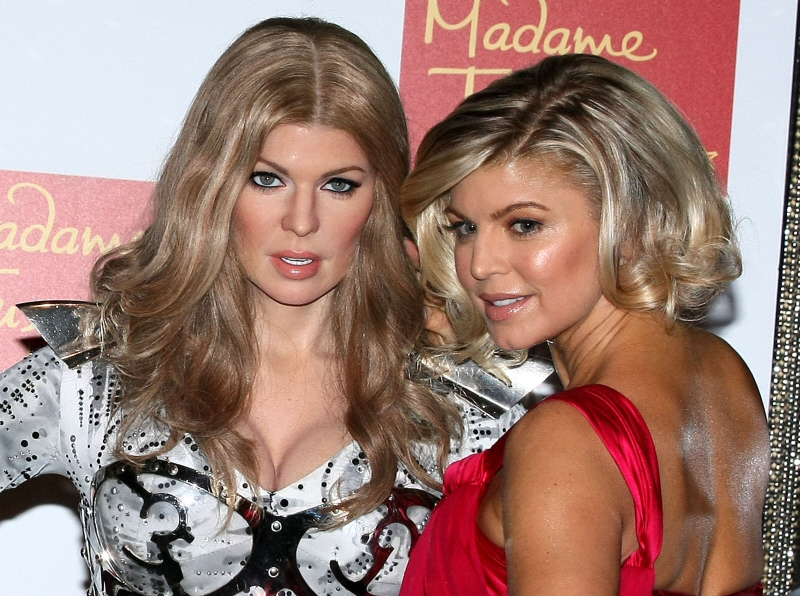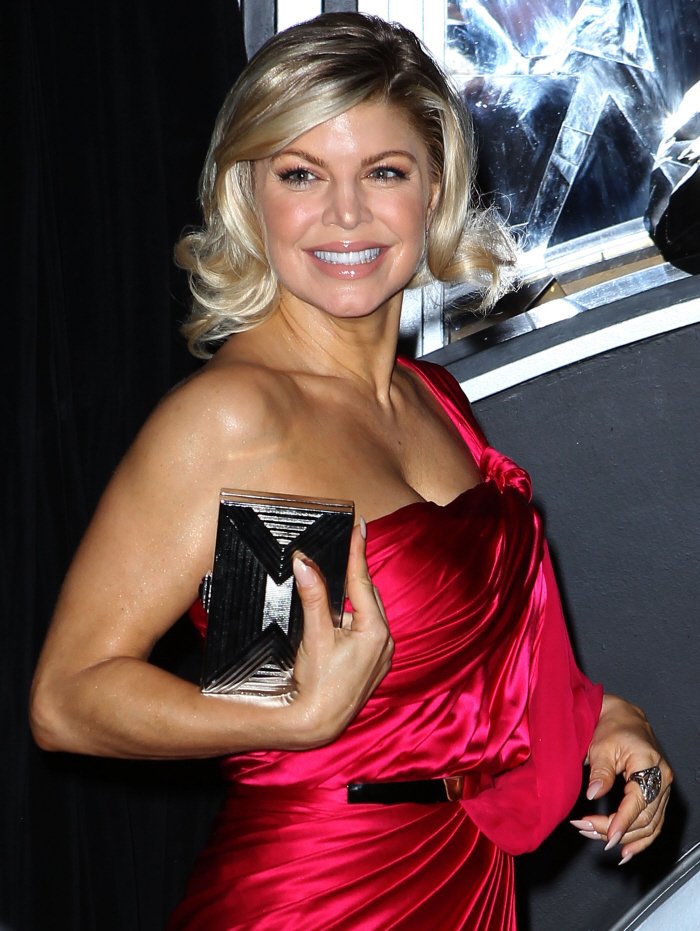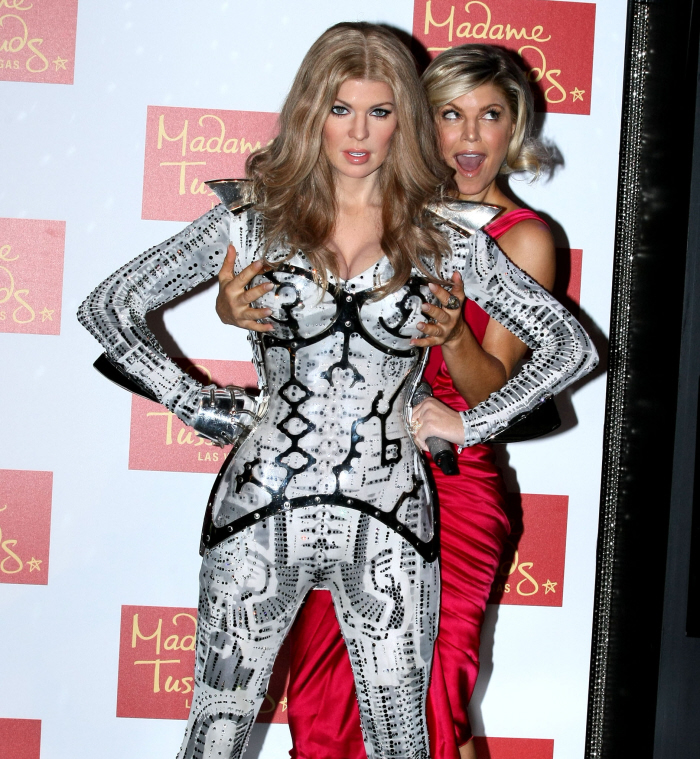 Photos courtesy of WENN.