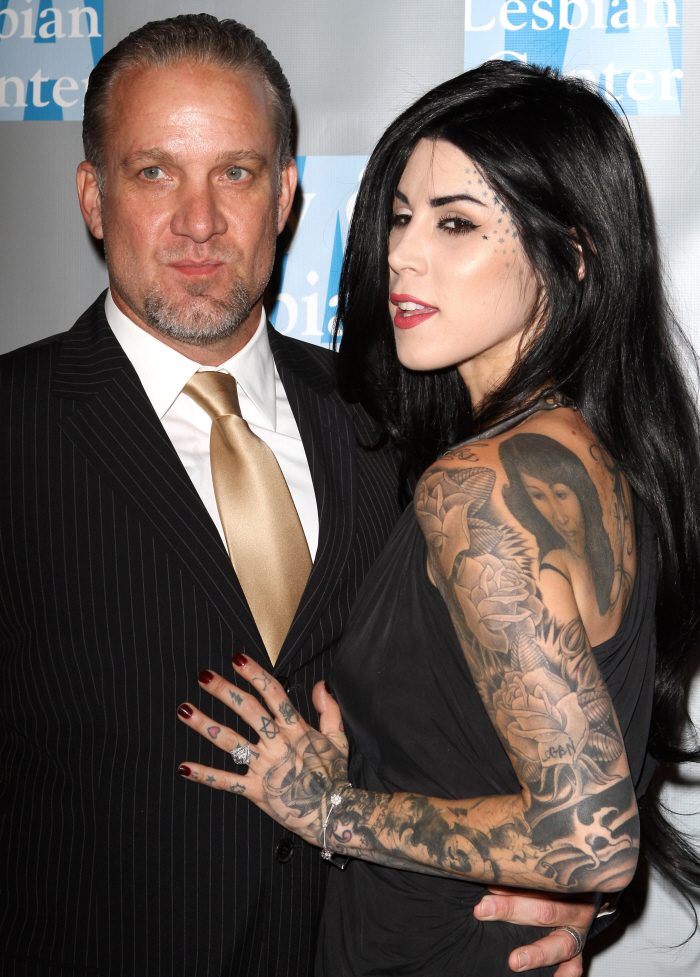 In case you completely forgot about Kat Von D and Jesse James, Kat wants to remind you that she exists. The last time we heard from Kat and Jesse, they broke up, Kat may have banged Bam Margera, LA Ink got canceled, Kat threw several hissy fits in the press, and then Kat and Jesse got back together and their engagement was back "on". That was mid-August, and I hadn't really heard anything since then. But now Kat wants us to know that she's single again. Which is probably just another ploy for attention. Here's what she posted on her Facebook:
Hey everyone!

I'm sure this will be the most "uneventful" blog I have ever written – but its purpose is simply to answer a lot of the reoccurring questions I've been getting asked lately – and I'm hoping this will answer them for you

I think maybe the final episode of LA Ink left things a bit confusing to some. So in a nutshell here goes:

1. I am not in any way moving to Texas. I am not opening up another tattoo shop. And I am not leaving my shop here in Los Angeles, High Voltage Tattoo.

2. I am not in a relationship. (And I apologize for all the "back and forth" if it's caused any confusion)

3. I am in no way retiring – (what does that even mean anyway???)

4. My tattoo shop is not closing, and is open for business like always! (Same goes for my art gallery, Wonderland – next door to High Voltage Tattoo.)

5. As hard as it is to sometimes let go of the things you are so accustomed to doing, I am happy to have done LA Ink, but am even more excited about new upcoming ventures – and cant wait to eventually share more about this with you all!

That's all. I told ya it would be uneventful…
[From Kat's Facebook]
Considering this seemed to come out of nowhere, I looked around for a "reason" for Kat to make this attempt to steal the spotlight and the story. It seems that Radar had published a report in which sources claimed Kat and Jesse were over, and that's probably why Kat "confirmed" it on her Facebook. She likes to control the story. It's like she thinks she's a genuine celebrity or something. Anyway, Radar's source says: "They are done, through and through finished, split, game over. They are both confident that they won't be giving it another go. It's the end of the road for them. I think it just fizzled out between them. They were hot and heavy to start, but once the sexual attraction started waning there wasn't really anything left to sustain a relationship. Also, Kat didn't really want to relocate to Austin from LA and neither of them really had the commitment to make a long distance relationship work." Translation: It got to be too much work trying to suck every last drop of publicity out this famewhore-y relationship.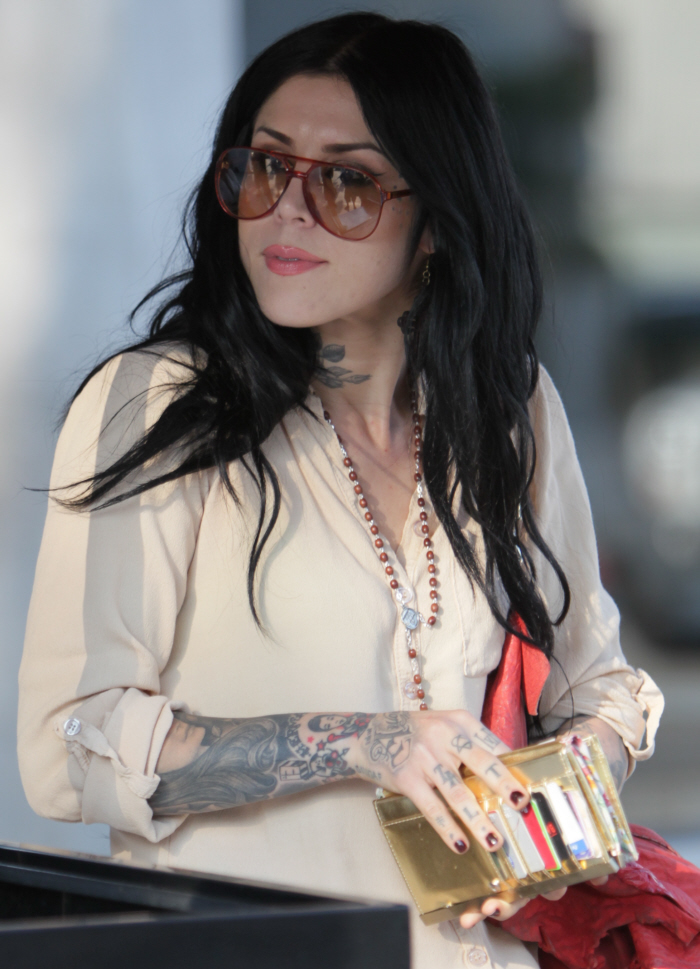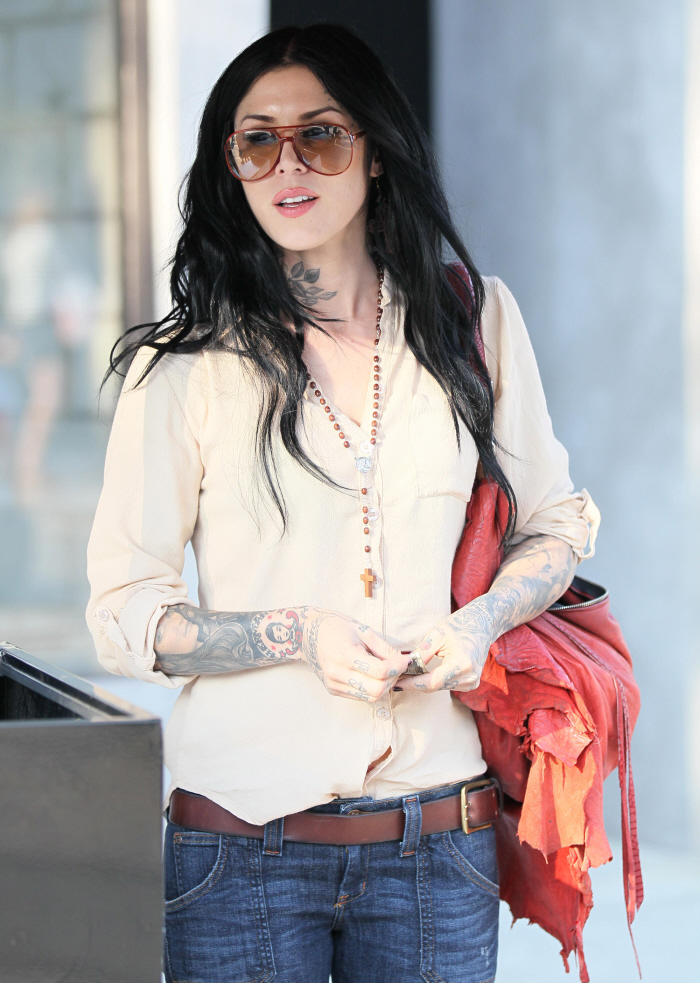 Photos courtesy of WENN.